It's like stepping into a fairy tale. In fact, passing into Mukojima-Hyakkaen's Japanese clover tunnel feels like discovering a hidden world. The entire tunnel is blanketed by Japanese clover, which hangs down over its entrances and lends the entire space the atmosphere of a secret hideaway. Nothing but faint sunlight and breezes can get in. However, more than just a respite from the bustle of Tokyo, Mukojima-Hyakkaen Garden is also one of my top Tokyo Instagram spots. Its dreamy Japanese clover tunnel makes the perfect backdrop, as does its caches of flowers, ponds, and hanging trellises.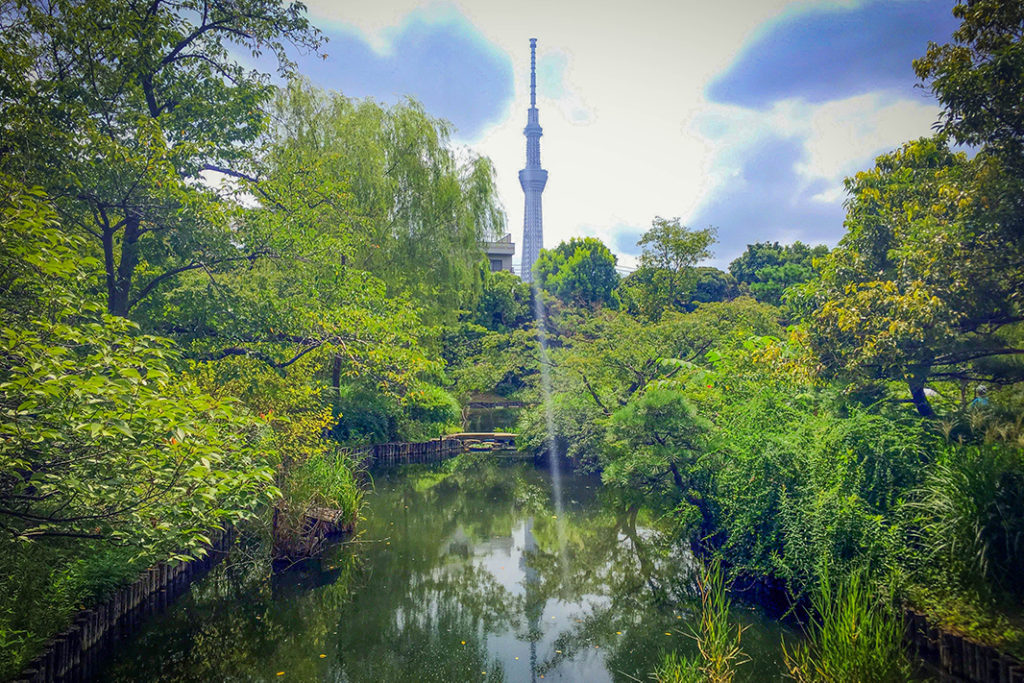 The Only Surviving Edo Era Flower Garden
Just a quick train ride from Asakusa's popular Senso-ji Temple, Mukojima-Hyakkaen Garden is steeped in its own history. In fact, it's the only surviving Edo era flower garden in Tokyo. During the early 19th century, Sahara Kikuu (a wealthy antiques dealer) purchased the land and worked hand-in-hand with local artists and writers to craft a masterpiece of a garden. Christened "hyakkaen" meaning "one hundred flowers", the garden features plants from notable Japanese and Chinese works of literature. At the time of its opening, Mukojima-Hyakkaen garden boasted a 360-tree plum grove and served as a popular site for moon-viewing parties. Over the years, the garden weathered earthquakes, floods, and even bombing. In 1938, it was ceded to the government for its protection and it was proclaimed as a site of historical importance in 1979.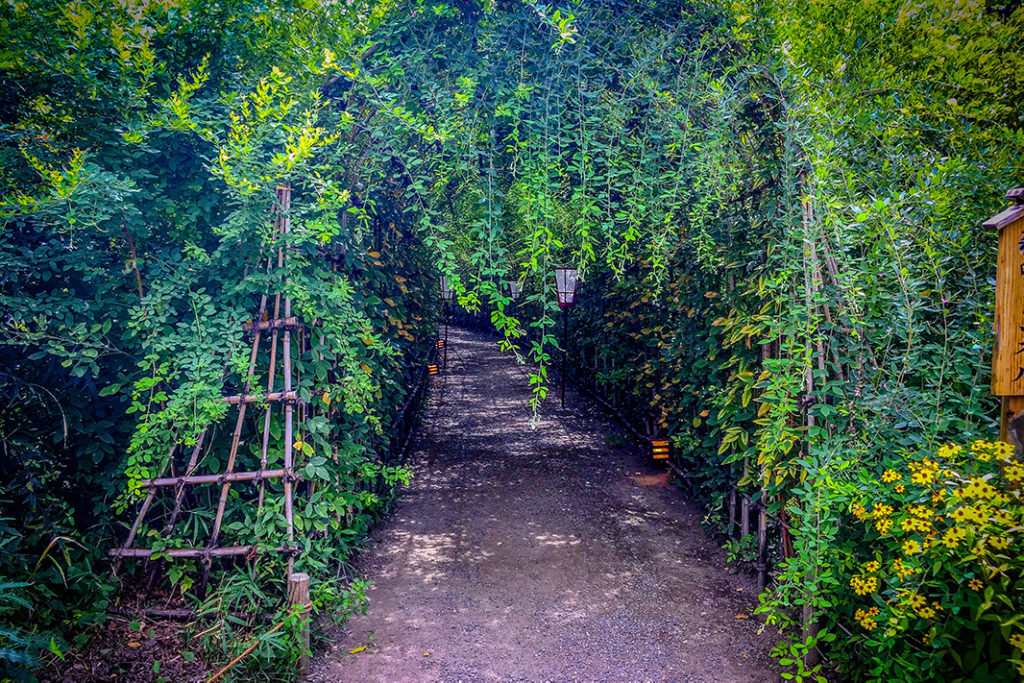 Mukojima-Hyakkaen Garden and the Japanese Clover Tunnel
The garden is the perfect balm to Tokyo's hustle and bustle. Although small in size, the winding nature of the garden makes it feel as if you're surrounded by a vast expanse of greenery and firmly cut off from the urban centres of Tokyo. There are quiet benches aplenty and making a full circuit of the garden will take less than one hour. However, if you're in the mood for more than just a breather, the garden is also rife with fantastic photo ops. It goes without saying that the garden's most popular feature, it's 30-meter Japanese clover tunnel, is enchanting. If you want to catch the tunnel at its peak, visit in September. However, if you're visiting Tokyo at another time of year, you'll be certain to catch one of the garden's other notable photo ops.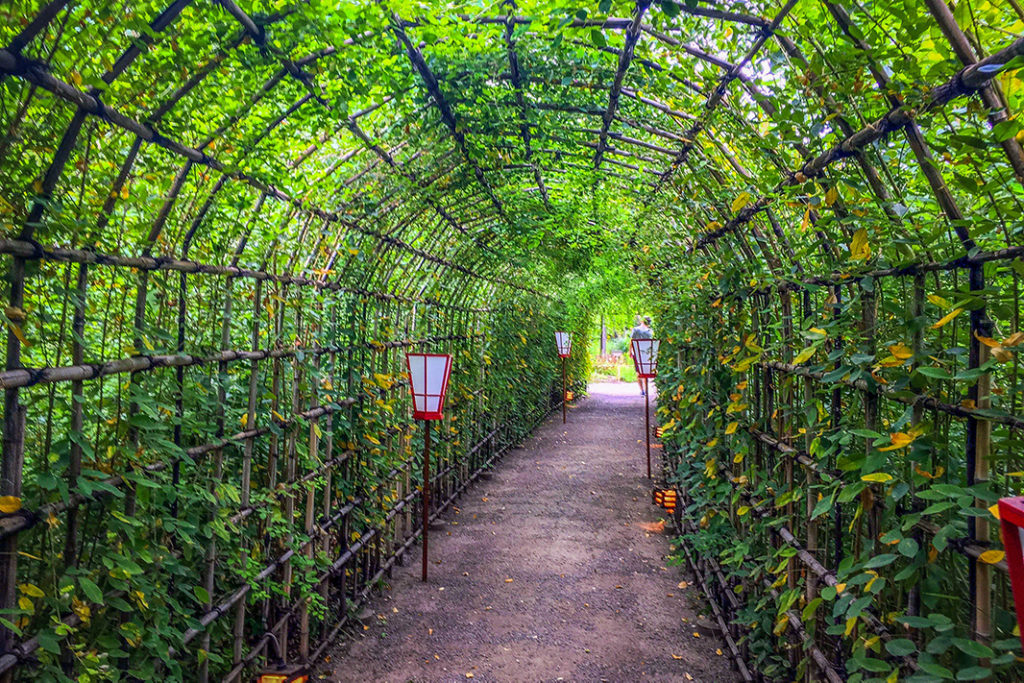 Top Tokyo Instagram Spots in Mukojima-Hyakkaen Garden
If visitors arrive in the early spring, they'll certainly want to linger and take pictures under Mukojima-Hyakkaen Garden's plum and cherry blossoms. However, the garden's dreamy, trailing wisteria trellises will have taken over the spotlight by late May. The garden's early crop of hanging squash and gourd trellises ripen by late August. And their rich colours serve as a lovely, early tribute to autumn. In the colder months, the focus shifts to the garden's expansive pond and local animal visitors. Its soft, marshy edges deliver a truly peaceful, sheltered winter scene. Regardless of the season, visitors can also discover the garden's 29 stone monuments. Woven throughout its displays, these monuments celebrate notable Japanese literary and artistic figures, and many bear inscriptions from the garden's original founders.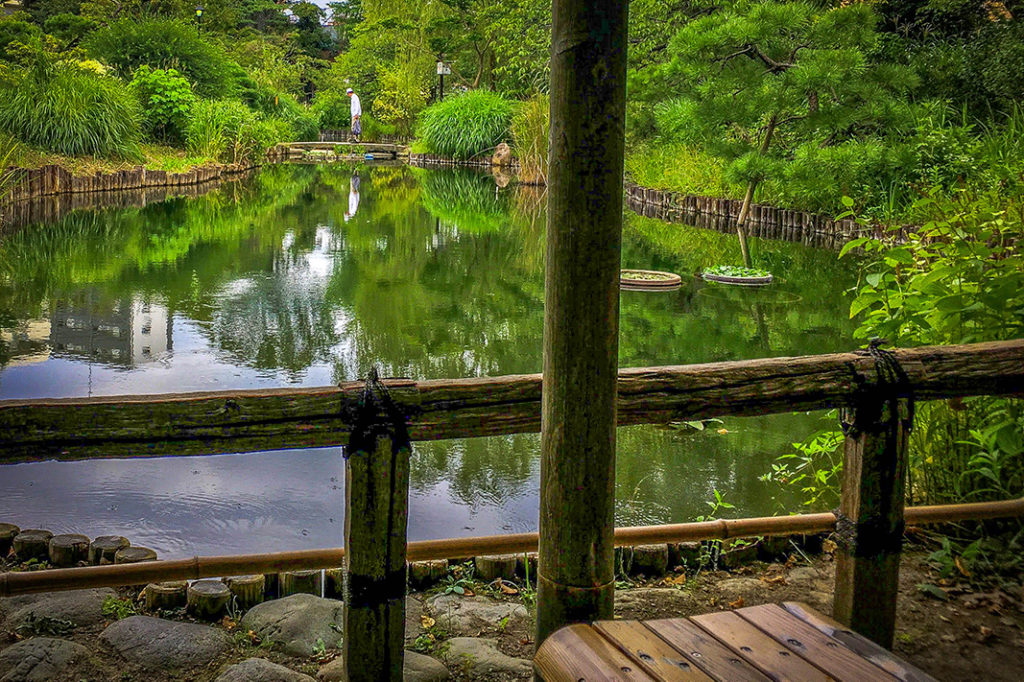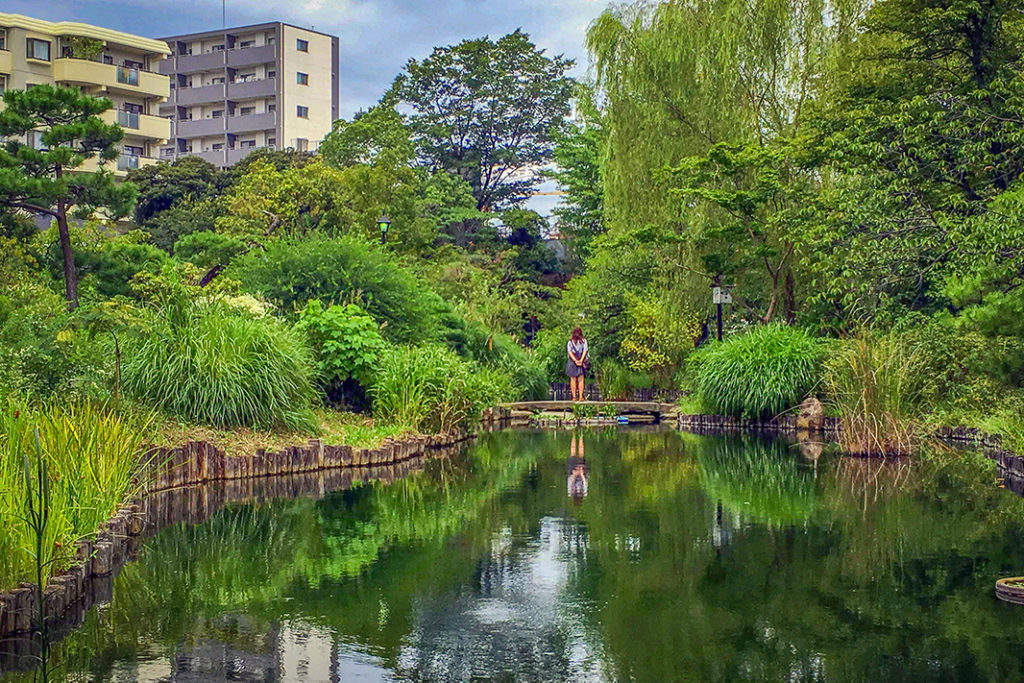 The Seven Gods of Fortune: Sumida River Pilgrimage
In addition to fostering plant life, Mukojima-Hyakkaen Garden also houses a cosy shrine in its Northwestern corner. Dedicated to Fukurokuju, it serves as one of the seven sights on the Sumida River Seven Gods of Fortune Pilgrimage. That said, the garden's tranquillity washes over all of its visitors, regardless of their reasons for dropping by. If you're looking to carve a bit of a break into your Tokyo trip, seek out Mukojima-Hyakkaen Garden.
Name: Mukojima-Hyakkaen Garden
Address: 3-18-3 Higashi-Mukojima, Sumida-ku, Tokyo 131-0032
URL: https://www.tokyo-park.or.jp/teien/en/mukojima/index.html

Post by Japan Journeys.