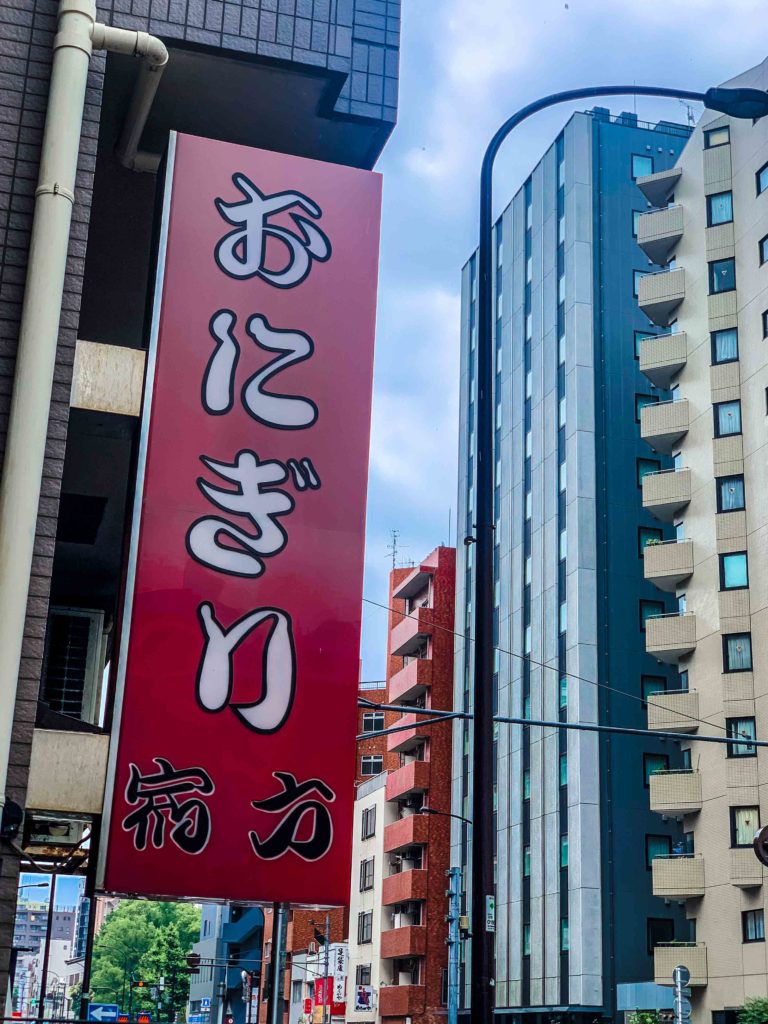 The idea of healthy fast food may seem paradoxical or simply unappealing, but Japan does it well. Obviously, I'm not talking about ramen or tonkatsu or western burger chains. Though delicious, these unequivocally fall into the category of 'eat in moderation'. I'm talking about onigiri, the simple, traditional, hand-held snack that has been sustaining the locals for nearly a thousand years. You may know them from the refrigerated shelves of the convenience store, but for the real deal, you can't beat handmade. Our tip: pay a visit to the oldest onigiri specialty restaurant in Tokyo, Onigiri Asakusa Yadoroku.  
What is onigiri?
Onigiri is a traditional Japanese rice ball. And I don't use the term 'traditional' lightly; there have been references to people eating rice balls as far back as the 11th century! They're simple in design; boiled white rice, lightly salted and shaped into triangular or oval shapes. It's also common for onigiri to contain some sort of filling or come wrapped in nori seaweed. This makes them highly transportable and very healthy.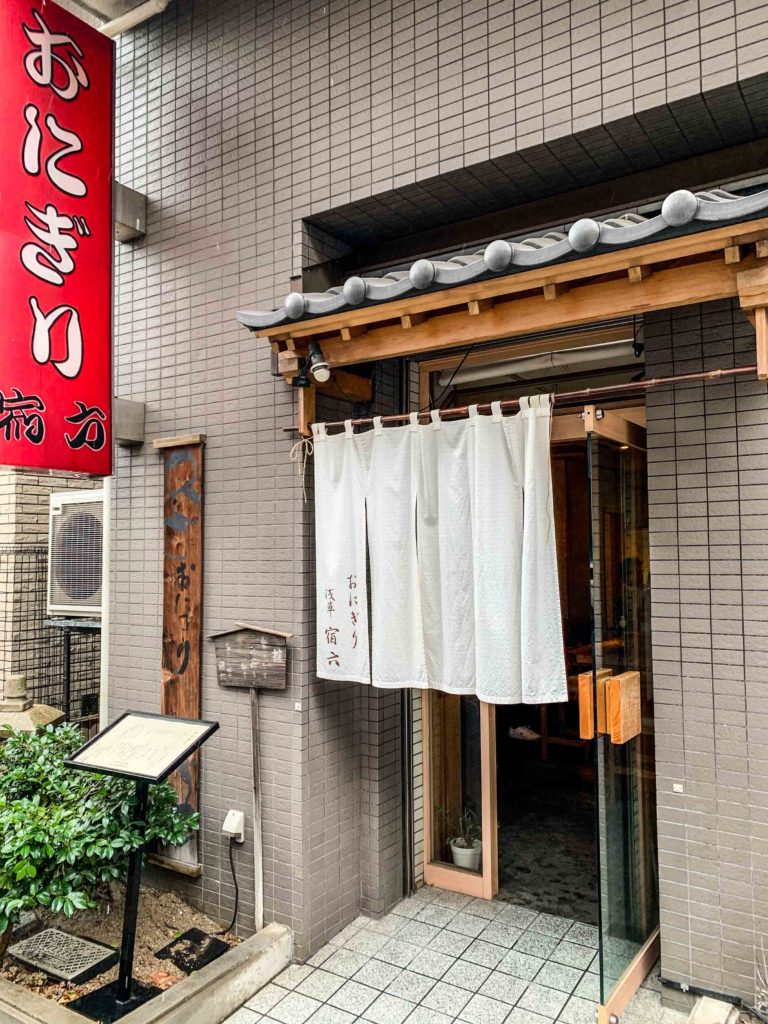 Onigiri Asakusa Yadoroku
Asakusa is one of Tokyo's more traditional neighbourhoods, so it's no surprise to find a shop like Yadoroku there. Opened in 1954, in a time when rice was a luxury item thanks to World War 2, this shop is now on its third-generation owner. The idea that a customer from the 1950s could still be visiting, perhaps with two younger generations in tow, is a powerful image. As it stands, Yadoroku is the oldest onigiri specialty store in Tokyo. It's provenance, coupled with its high-quality ingredients and friendly staff make it a popular choice in the area. Unsurprisingly, it has recently been awarded Bib Gourmand status by the Michelin Guide. 
The shop is located just behind Sensoji Temple, and though it's small, you'll likely be able to spot it thanks to the queue out front. People queue up before opening time, often just to make a reservation for later. It's a small space, only seating 16 people, so it can be quite hard to get in.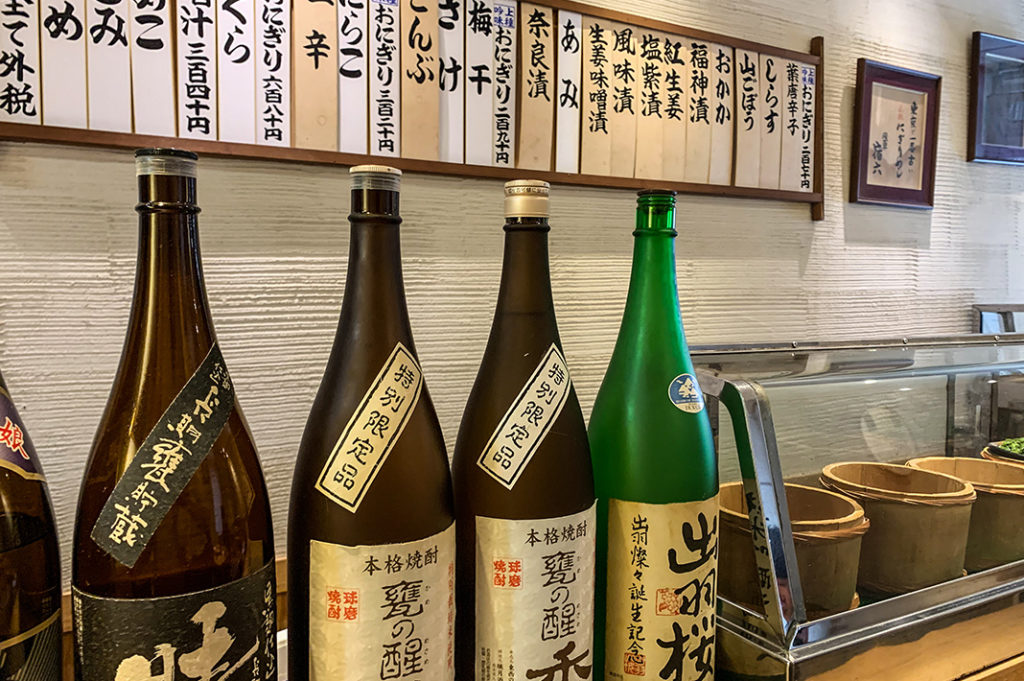 On the menu at Yadoroku
It bears mentioning that Yadoroku's menu is limited to onigiri. And rightly so; it's the star! According to the information in the menu, rice and fillings are sourced from various prefectures, depending on the season. They also exclusively use local Edo-mae seaweed, known for its rich flavour, to wrap the onigiri. In terms of fillings, there are 18 choices on the menu, half of which are vegetable-based. You have your classics like salmon, umeboshi (pickled plum), ikura (salmon roe) and shirasu (whitebait). Then there are a variety of other boiled, marinated and pickled vegetables and seafood to try, too. Adventurous diners should try shiokara (salted squid and squid guts).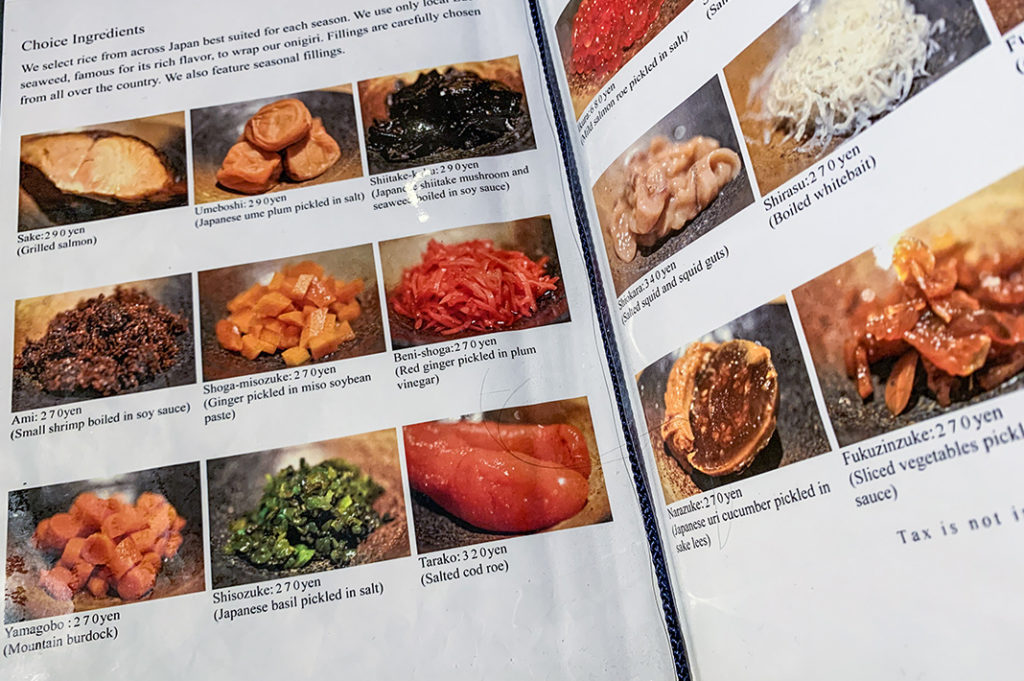 You can order the onigiri a la carte or as part of a set. Set A costs 680 yen and includes two onigiri of your choice, along with miso soup and pickles. Set B is the same but with three onigiri and costs 920 yen. Of course, if you want any of the special fillings (i.e. any that cost over 290 yen on the menu), you'll have to pay the difference. You can also add extra toppings to your miso for 100 yen, like shijimi clam, nameko mushroom or wakame seaweed.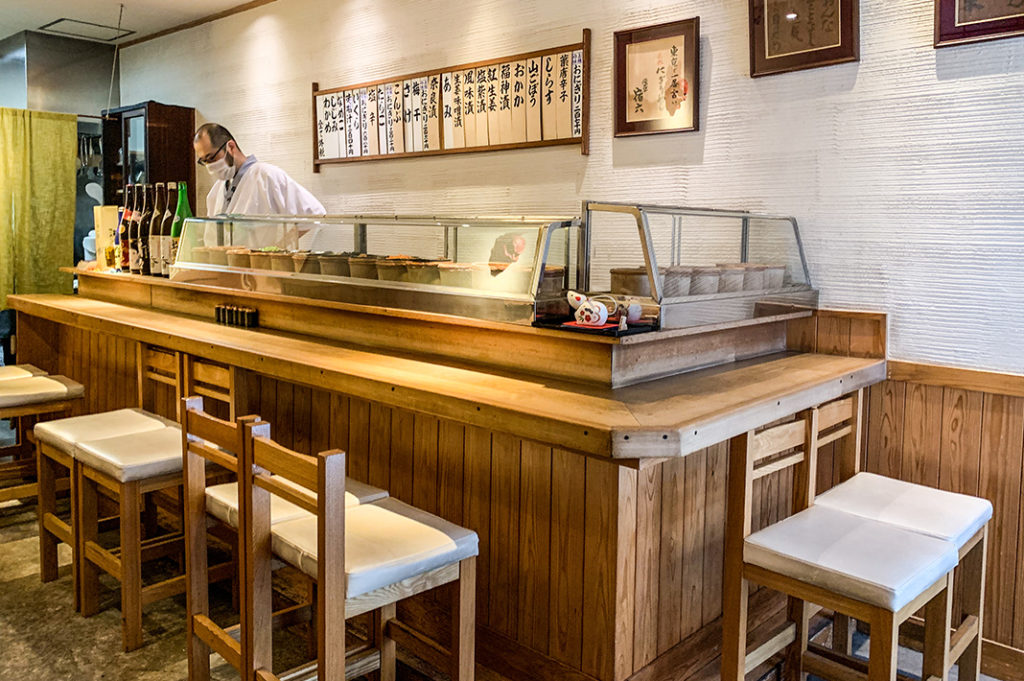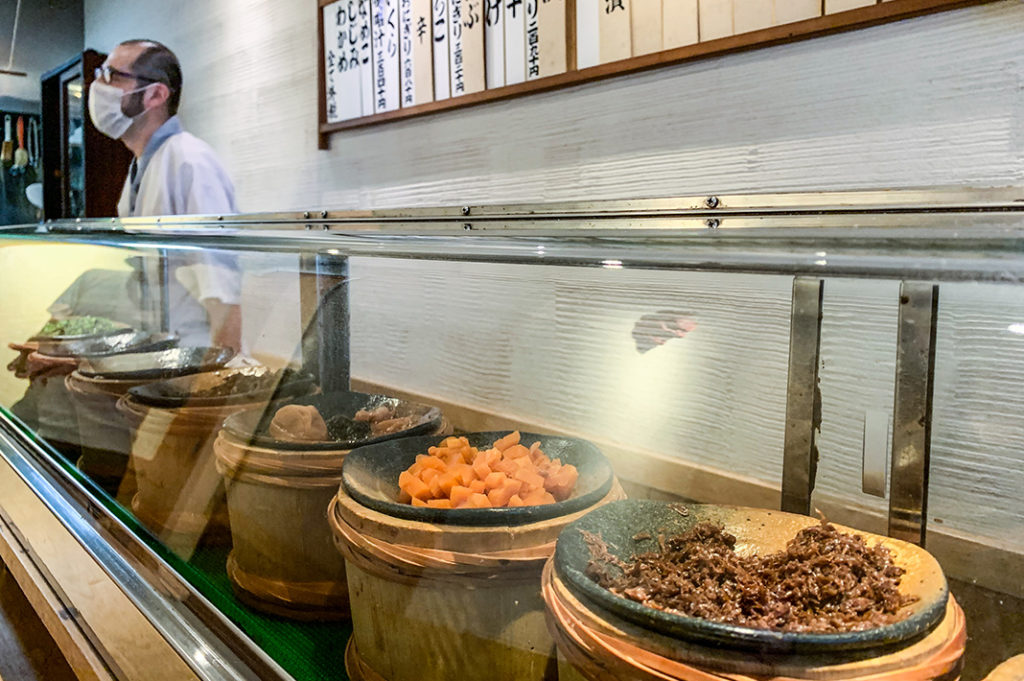 Wrap it up!
At Yadoroku, the chef stands behind a counter with all the day's fillings lined up before him. As you order, he deftly packs your chosen filling into the rice, wraps it in nori, and brings it over to you, still comfortingly warm.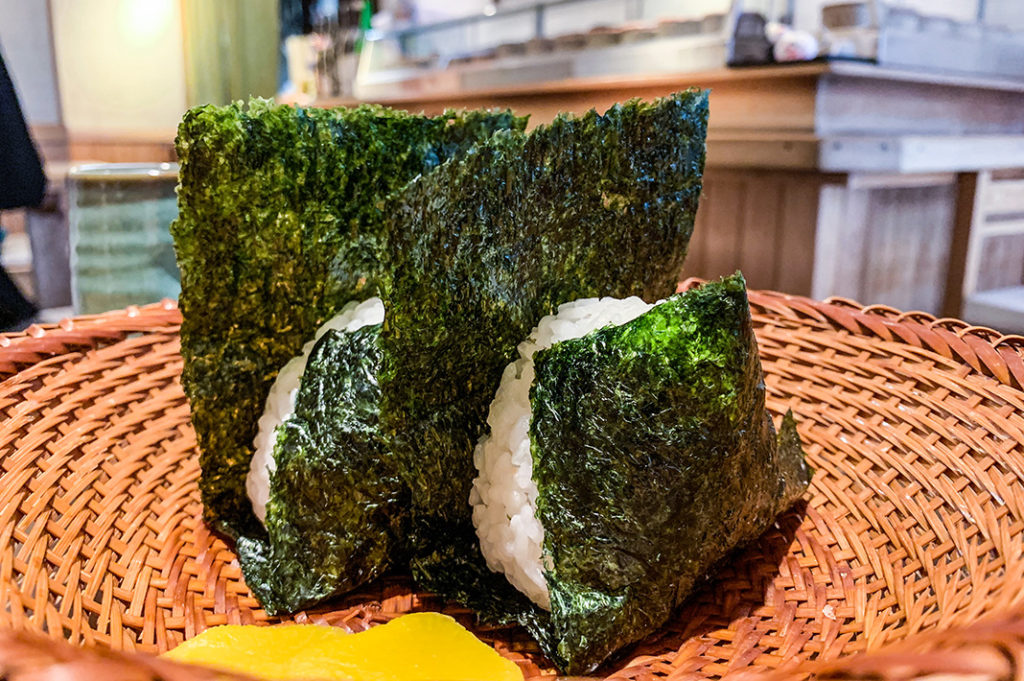 He continues on like this until he runs out of rice, at which point the store closes. He's a friendly guy who gives off a fun, quirky vibe, making it a relaxed, welcoming experience. Oh, and in keeping with tradition, Yadoroku is cash only. The next time you're out experiencing the traditional charms of Asakusa, add Onigiri Asakusa Yadoroku to your itinerary. It's a cheap and healthy meal, steeped in history—what more could you want? 
How to get there
You can access Yadoroku by train. Head to Asakusa Station on the Ginza Line, Tobu Skytree Line, Toei Asakusa Line or Tsukuba Express. From there, it's a 10-minute walk—or longer if you decide to explore Sensoji Temple on the way!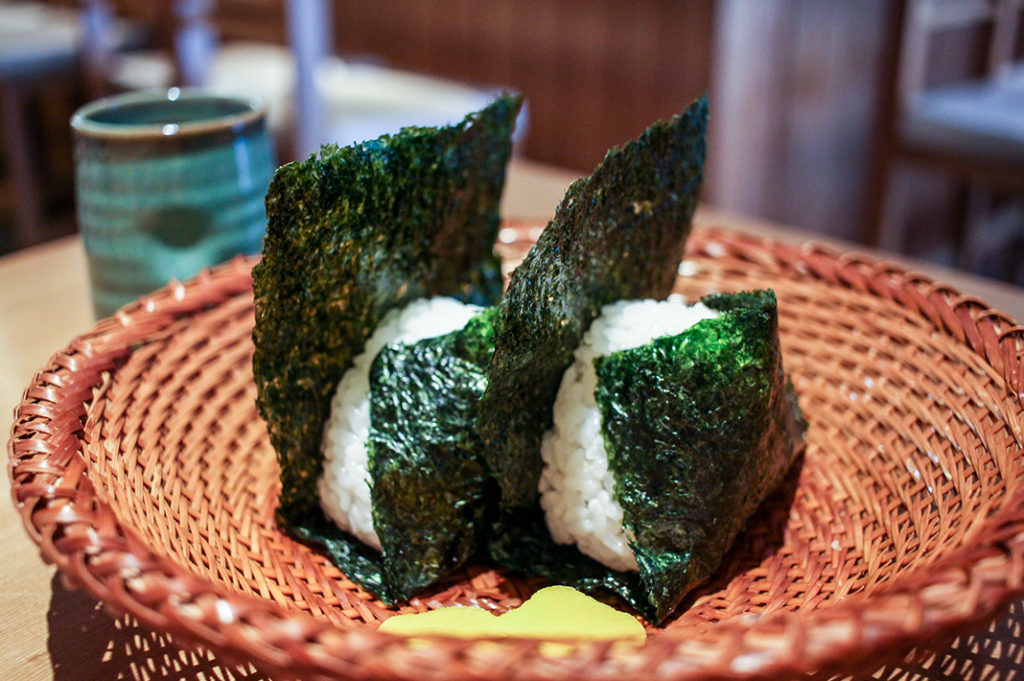 Address: 3 Chome-9-10 Asakusa, Taito City, Tokyo 111-0032 (link)
Open: Lunch: Mon-Sat 11:30 am – 3:00 pm, and dinner: Thurs-Mon 5:00 pm – 9:00 pm.
Closed: Sundays and when they run out of rice!
URL: click here
Post by Japan Journeys.