You're in Tokyo and fancy a read but you don't know where to buy English books. While there's no shortage of bookshops in the city, it's disappointing to wander and not find something you can enjoy. Luckily, book lovers have plenty of options whether you're looking for something specific or you just want a browse with coffee. There are options for brand new books or secondhand gems so read on for the best places to buy English books in Tokyo.
Kinokuniya's English Books Section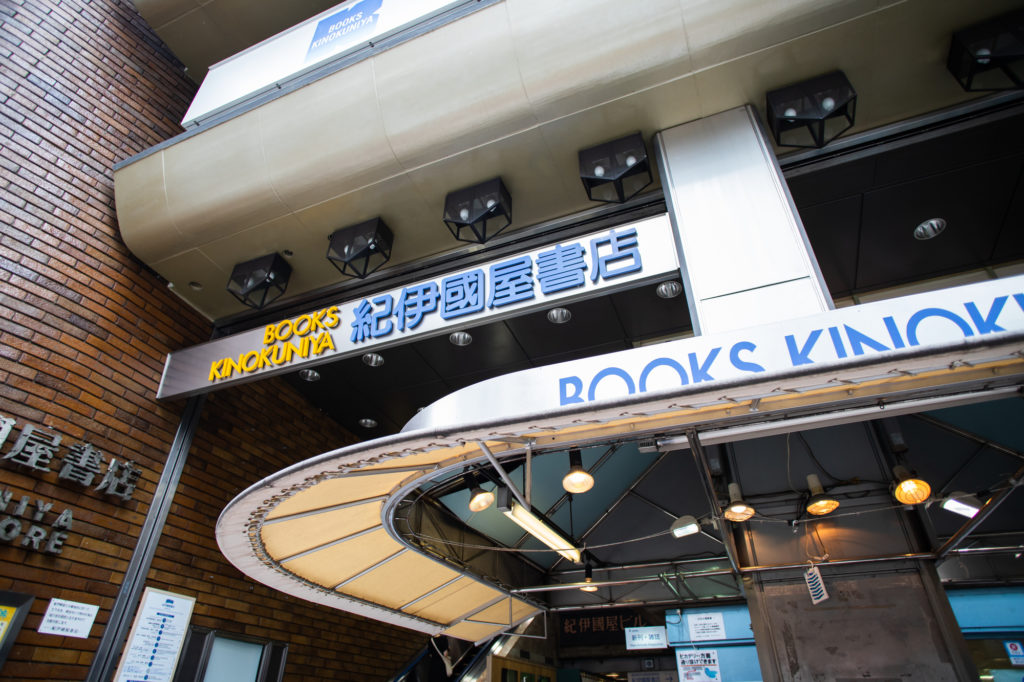 The South Shinjuku branch of Kinokuniya is the big one. A shop crammed full of books, magazines, comics, and manga exactly as you'd find back at home. They stock most of the latest releases and a sizeable collection of Japanese literature in translation to browse. You'll also find interesting coffee table books and calendars, so this really is the shop that has it all. While the foreign language section doesn't leave much room for lingering, the eleven-floor store has a lot more to offer. You'll find stationery, souvenirs, and a tea stand at the entrance. This is one of the best places to buy English books in Tokyo.
Address: 3 Chome-17-7 Shinjuku, Shinjuku City, Tokyo 163-8636, Japan (link)
Tower Records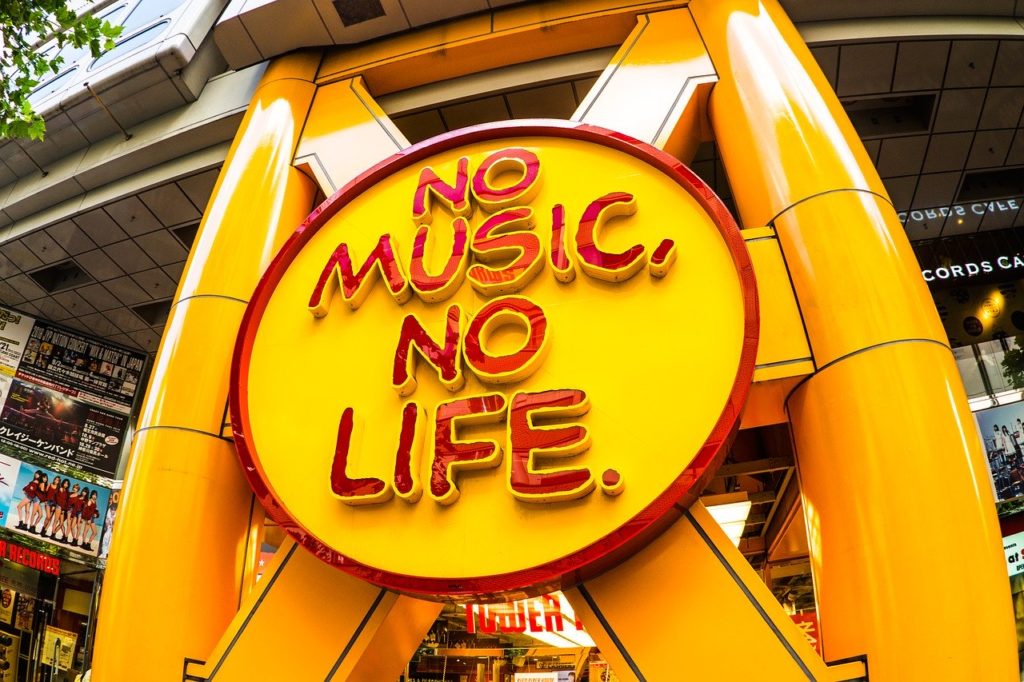 The English language section at the iconic Shibuya Tower Records has shrunk over the years but it's still a good stop for the avid book shopper. The book selection here still remains one of the most diverse. At Tower Records, you can find some obscure books and graphic novels you wouldn't elsewhere. Generally, you'll find a mix of very well-known authors and coffee-tables books on unusual topics. So, if you're looking for a book that delves into cinema or art history this is where you'll find it. If you're a music buff, there's no better place with English books that delve into artists across the genres. The book section shares the floor with a cafe so you can enjoy a beverage while you browse.

Address: 1 Chome-22-14 Jinnan, Shibuya City, Tokyo 150-0041 (link)
Maruzen's English Books Section
The Maruzen store in Nihonbashi is a perfect alternative to Kinokuniya. It offers a bigger range of foreign language books, language learning books in English, and magazines. The English manga section, in particular, is very impressive. You could easily spend an afternoon here wandering the shelves before enjoying the top floor cafe and art gallery. Don't forget to investigate the stationery section afterwards! Maruzen has the largest selection of nonfiction English books in Tokyo so if you're looking to improve your knowledge of politics or business, this is the place. Noticeably the prices are reasonable despite the import charges so you'll find some of the best bargains here. Which leaves more money for books.
Address: 1-4F Oazo Shops & Restaurants, 1-6-4 Marunouchi, Chiyoda-ku, Tokyo, 100-8203 (link)
Daikanyama T-Site Tsutaya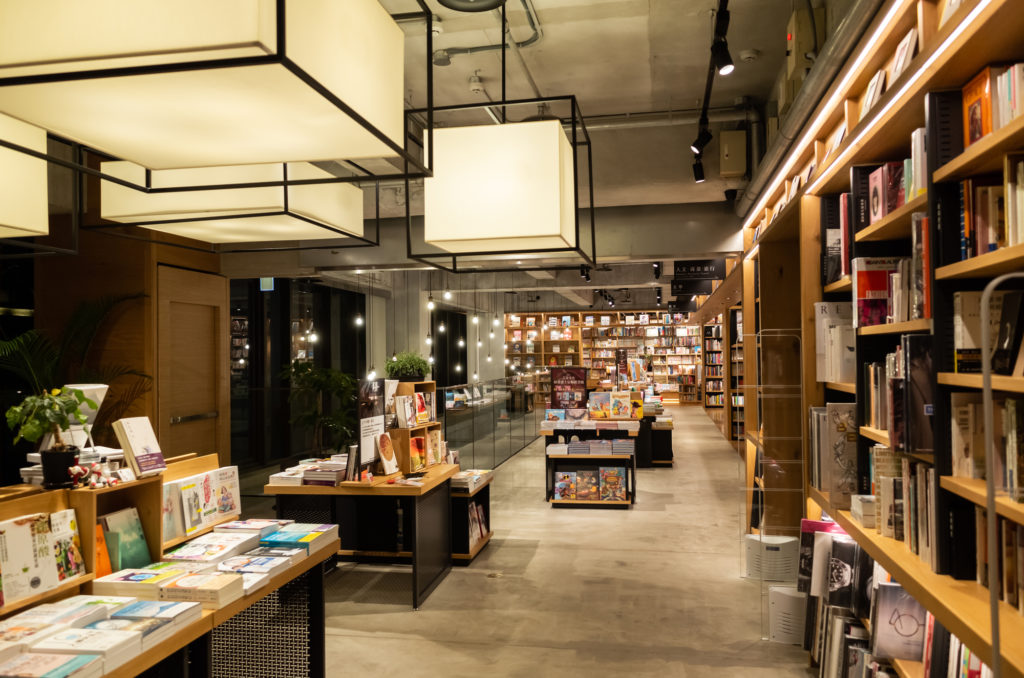 This is a bookshop that's worth visiting for its fresh aesthetic alone. Designed by Klein Dytham Architecture, the use of space makes for one of the most pleasurable English book shopping experiences in Tokyo. You'll find a great range of travel, food, and hobby books separated by section. The Japanese and Western titles are shelved together across the sprawling bookstore. They also stock the biggest selection of Western magazines in the city, perfect if you miss your subscriptions. One of the highlights is the Anjin Library & Lounge which collects vintage and rare magazines from the 1960s and 1970s. Magazines can be enjoyed at the tables with any books from downstairs and also features a bar and restaurant. Tsutaya also stocks a wide range of craft items and stationery so you'll undoubtedly leave with more than you intended.

Address: 17-5 Sarugaku-cho, Shibuya-ku, Tokyo, 150-0033 (link)
Kitazawa Bookstore
If you're missing the smell of old books and discovering hidden gems then Kitazawa Bookstore will satisfy your bookworm needs. Because the English books are generally from the nearby universities, you'll find many academic texts and classic literature. Like any good secondhand bookshop, not knowing what you're going to find is all part of the fun. Opened in 1902, it has been regarded in the past as having the biggest selection of English books in Tokyo. Although the selection has shrunk over the years, there are still hundreds of titles and stacks to peruse.
Address: Kitazawa Bldg 2F, 2-5 Kanda-Jinbocho, Chiyoda-ku, Tokyo, 101-0051 (link)
As you can see, there's certainly no shortage of places to buy English books in Tokyo. We hope the above recommendations help you to find what you're looking for and have you turning pages in no time!
Post by Japan Journeys.