Listen up green tea lovers! It's time to get yourself down to Uji, aka the jewel in the crown of Kyoto's tea scene. Here, the young tea leaves are shaded before being hand picked, giving them a unique flavour that has planted Uji firmly on the map. Though the tea produced here is widely available elsewhere, nothing beats heading straight to the source. Only 30 minutes from Kyoto Station, this picturesque riverside city is filled with premium tea houses, ancient tea shops and much, much more. You could spend your day exploring the UNESCO listed Byodoin Temple or partaking in a pottery class. And that's going to work up an appetite (and a thirst) that can only be quenched by one thing: matcha. Lucky for you, there are matcha flavoured foods and drinks almost everywhere you turn in Uji. For the highest concentration though, head to Byodoin Omotesando shopping street.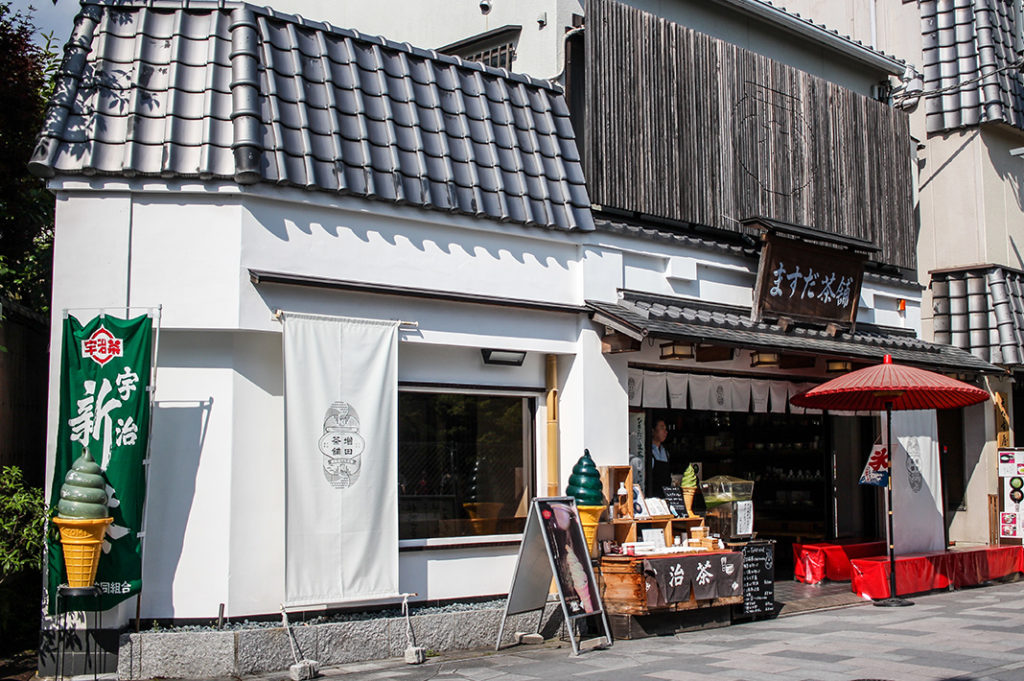 Sweet Matcha
Whether dining in or taking away, there is plenty here for the sweet tooth. In summer, nothing beats a matcha flavoured 'soft cream' (ice cream) or an insta-worthy parfait. But while there are quite a few places to enjoy a parfait in town, head to Itoh-kyuemon. With multiple locations across town, a long history, great reputation and a giant plastic parfait outside, it's a safe bet.
So many matcha foods available
Of course, there are plenty of sweets to take home, too. In Japan, it's common practise to buy omiyage (gifts/souvenirs) to bring home for friends, family and colleagues, so you'll notice plenty of pretty boxed goodies around. All you have to do is look in any tea shop and you'll find cookies, cakes, chocolates and even liqueurs carrying that full-bodied matcha flavour (and colour!).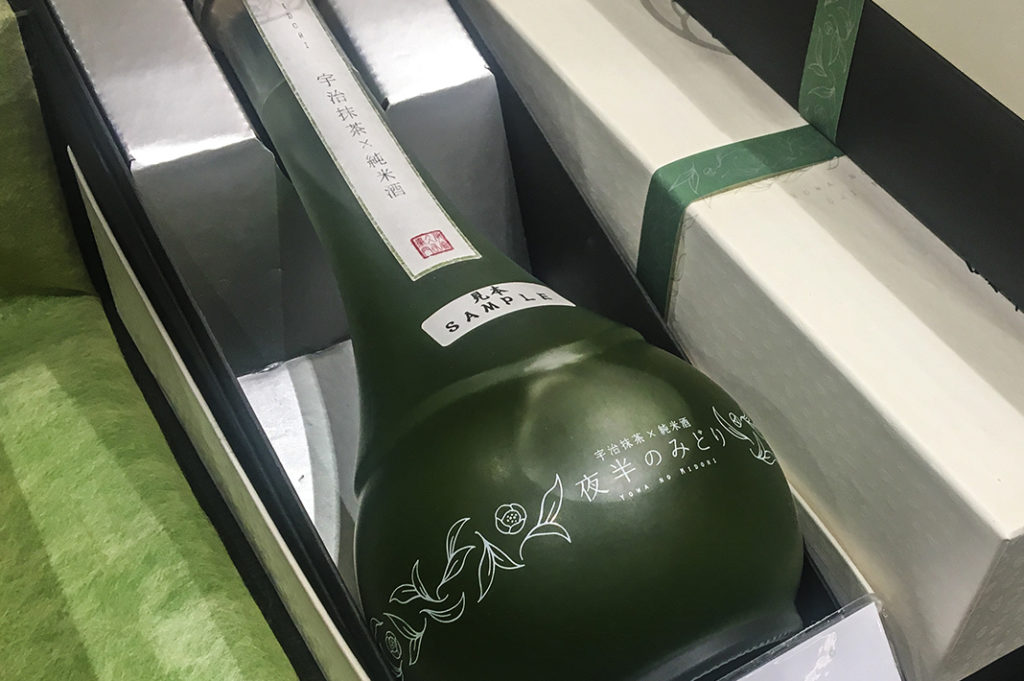 Savoury Matcha
Truth be told, I'm not much of a sweet tooth. But I can totally get behind some savoury matcha foods. Lucky for me and all the other savoury-heads out there, Uji is also full of salty options. If green tea soba is something you'd like to try, head to Aiso.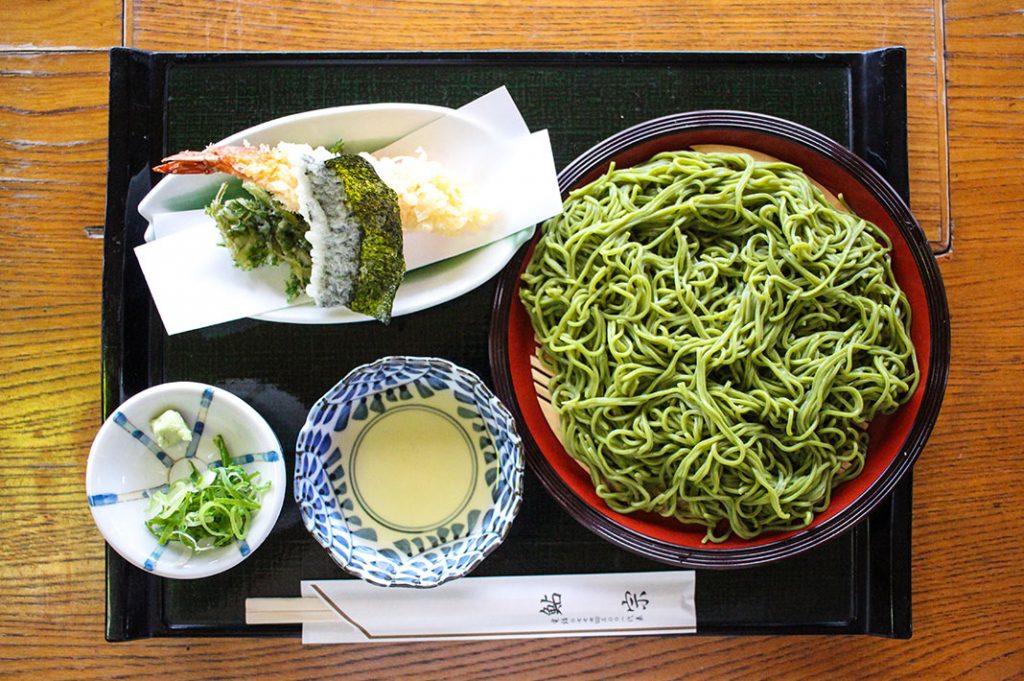 It's a nice walk along the river, passing Byodoin Temple on the way. Step into their summer dining annex perched over the Uji River and enjoy the spectacularly calming views with lunch. Read more about their soba here. 
If you don't want to make the trek, Byodoin Omotesando shopping street and surrounds have plenty to offer, too. Tanaka Maru Shoten serves up matcha ramen which looks standard except for the matcha noodles. For something a little smaller, keep an eye out for the matcha gyoza, matcha croquettes or matcha takoyaki. Unlike their sweet counterparts, the matcha flavour is quite muted in these dishes. Instead of being the star of the show, it takes a backseat to the other ingredients, simply offering a little colour and a little extra vitamins to the mix. 
Green Tea and Tea Paraphernalia
Third on my list, but certainly no less important, is tea itself. Uji is simply filled with long-standing tea houses who have been grinding, roasting and purveying this national treasure for generations.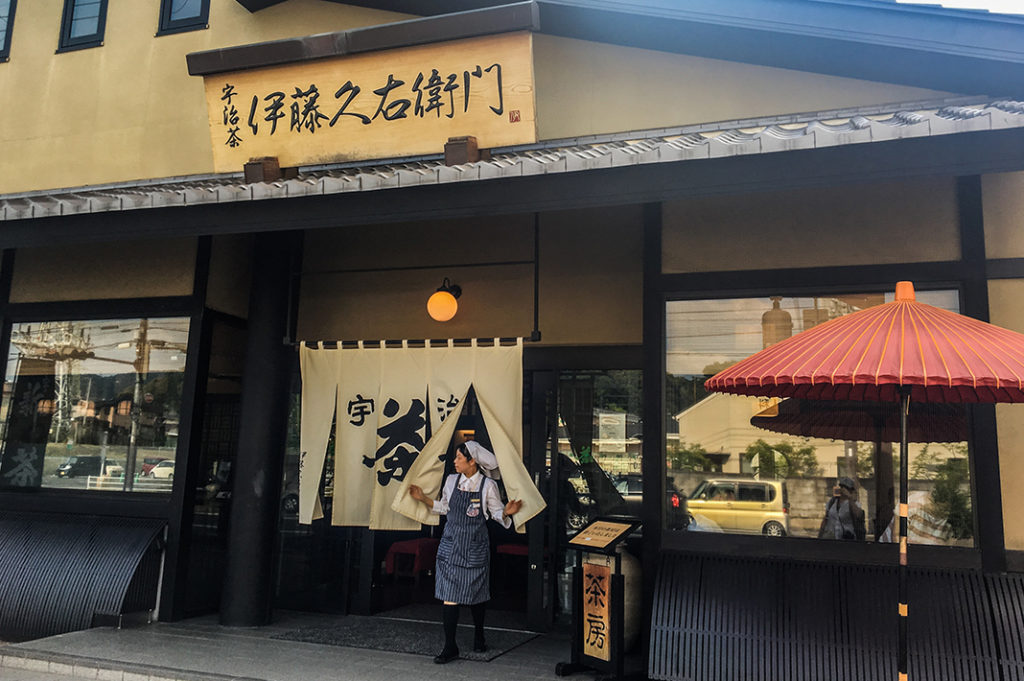 If you want to have a nice tea house experience, try heading to some of the local favourites: Itoh-kyuemon (multiple locations), Mitsuboshien Kanbayashi Sannyu, Nakamura Tōkichi or Tsuen Tea House to name a few. All of these shops and many more carry a range of teas to sample and take home for yourself or as gifts.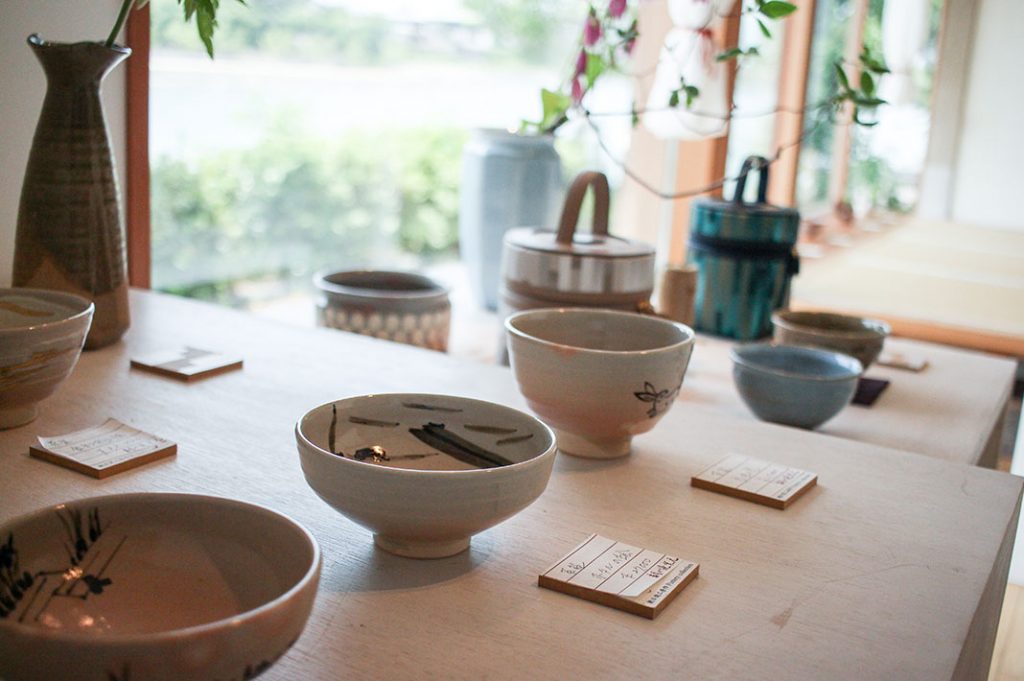 Of course, if you're going to drink a high quality tea, better serve it in a worthy vessel. There is no shortage of teacups and brewing paraphernalia across town, from the cheap to the high end and hand-made. If you're looking for a rather special piece, check out the beautiful riverside Asahiyaki pottery shop or try your hand at making your own at one of their pottery classes.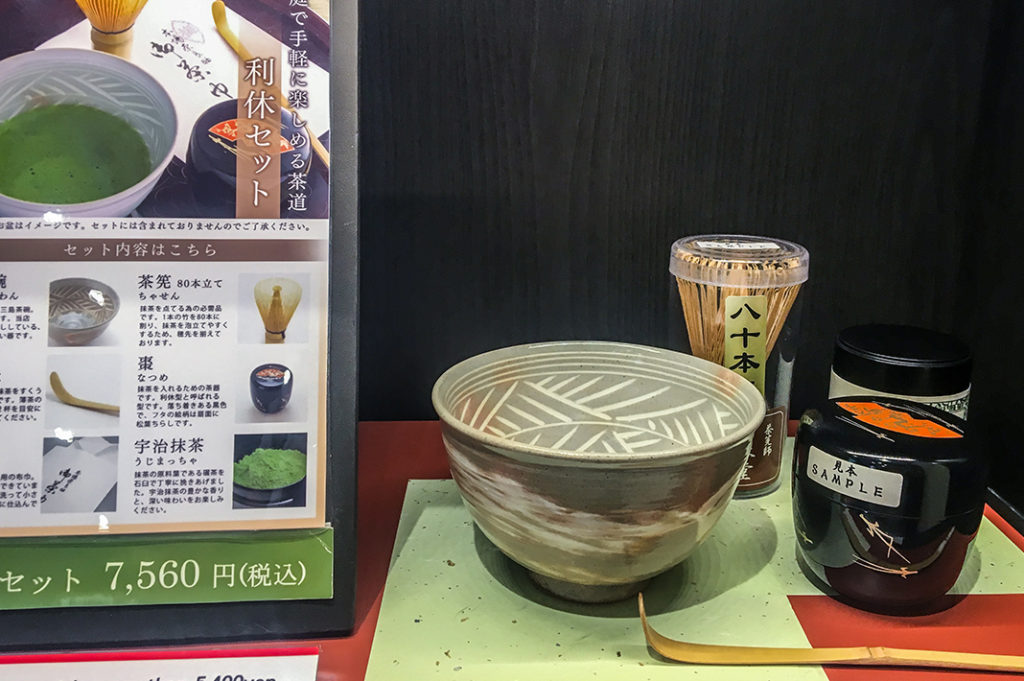 There are also places in Uji where you can roast your own tea or enjoy a traditional tea ceremony, like at Taihoan Tea House. In short, there are countless ways to get up close and personal with your favourite drink.
The Oldest Tea Shop in the World
Not sure if that heading had a chance to sink in… Tsuen Tea House is the oldest tea shop in the whole world.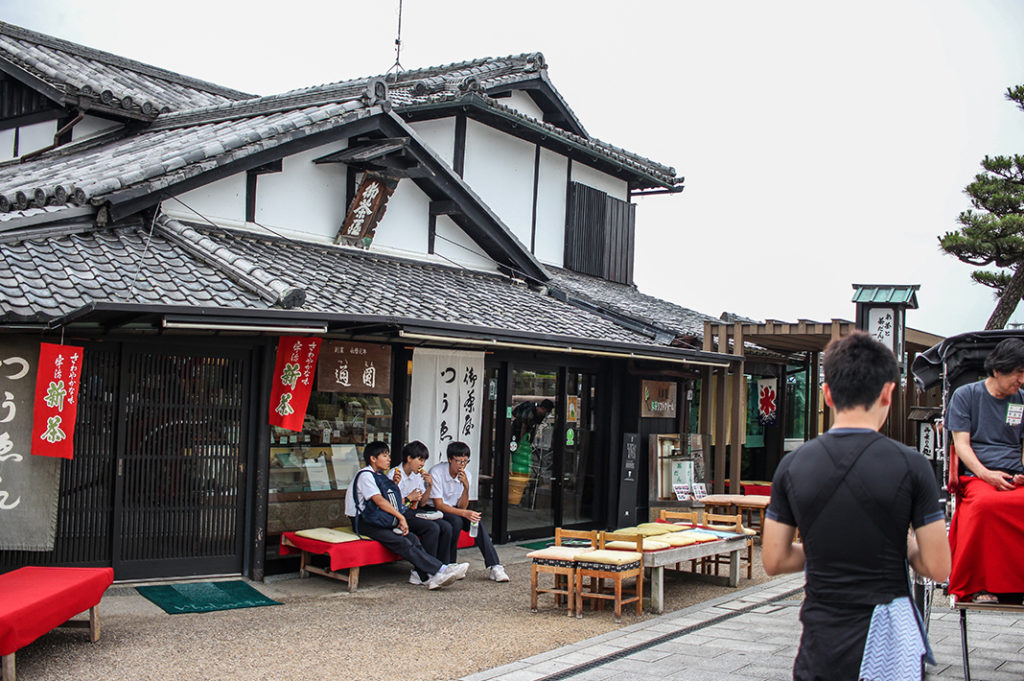 Founded right here in Uji in 1160, this family business is currently in its 24th generation. The current building, near the end of the Uji Bridge, dates back to the 1600s and even features in old paintings of the area. It doesn't look much different from any of the other tea houses, but for tea fans, it's not to be missed. Here, you can sip tea on the same ground as many of Japan's most infamous figures, buy some amazing pottery or take home a packet of their famously delicious brews for yourself or as a gift. Read more about their teas here.
I feel that we haven't even begun to scratch the surface of all the tea adventures you can have in Uji. You'll just have to head there yourself to see what else is in store!
Getting to Uji
From Kyoto Station, take the JR Nara Line (17min on the Rapid) to JR Uji Station. Or, take the Karasuma Line from Sanjo Station or Gion Shijo Station all the way to Keihan Uji Station.
Post by Japan Journeys