Shopping for second-hand clothing in Tokyo isn't quite the cost-saving measure it is in other countries. Used clothing is fairly well preserved in Japan and prices reflect that. Don Don Down on Wednesday, however, is an exception. With branches scattered around the city and country, Don Don Down on Wednesdays has become a national presence and welcome cheap alternative to some of the other clothing options. If you're looking for used clothing in Shibuya, it's well worth a visit. The store's pricing scheme, however, varies widely and some familiarity before visiting will help you make the most of your visit.
The Din of Don Don
While there are branches of Don Don Down on Wednesday scattered throughout the country, there are four within Tokyo, located in Koenji, Koganei, Adachi, and Shibuya. The once popular Shimo-kitazawa branch shut down a few years ago. This has left the Shibuya branch the most central option for visitors and a popular choice for cheap clothing in Tokyo. Located a short distance from Hachiko up the Central Gai, the store announces itself with its fedora-wearing mascot. Once inside, you'll find a huge selection of clothes spread out over multiple floors, blaring pop and rock music, and staff members perpetually calling out deals over a megaphone.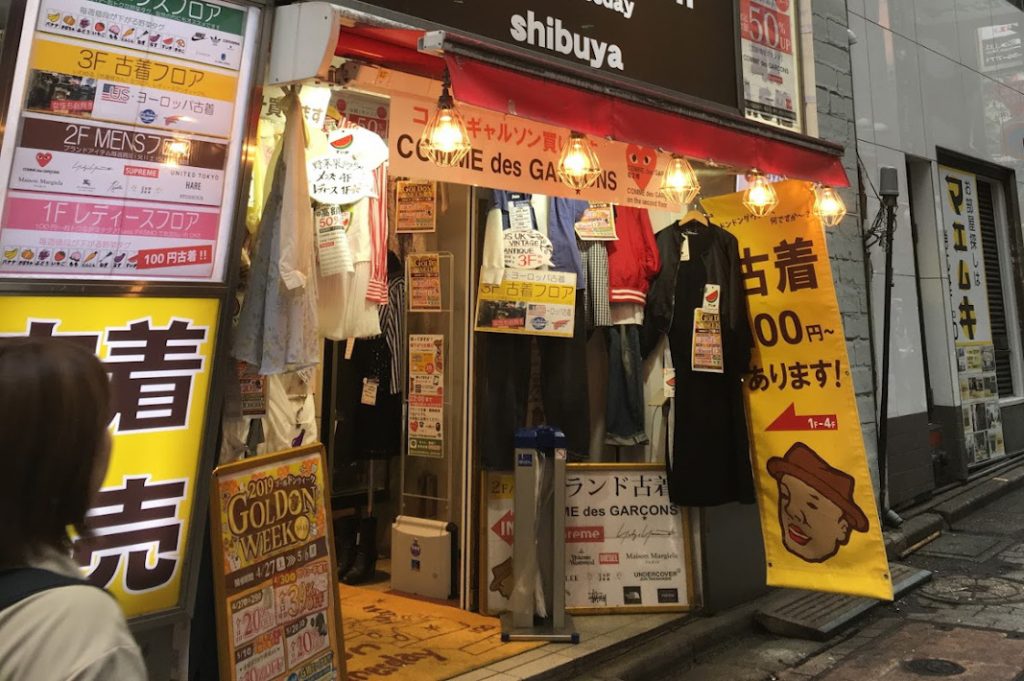 Down on Wednesdays
The first time I visited Don Don Down on Wednesdays their pricing model left me flummoxed. Instead of numbers, every shirt, pair of pants, and belt had a picture of a fruit or vegetable on it. A sweater cost a mushroom, while the cost of an expensive looking jacket appeared to be a peach. What I was missing, it turned out, was a price key. After a few minutes of looking bewildered, a helpful staff member came skipping over with a price key in hand.
Each piece of produce corresponds to a different price. If that wasn't confusing enough, the price keys change with the day of the week. This is where the verbose name of the store comes from. A modestly priced t-shirt discovered on Wednesday could easily be three times the price on a Friday. This means that you might want to snatch up decently priced offerings and postpone the purchase of some of the upper tier items.
Don Don Done
The game-like aspect of Don Don Down on Wednesday doesn't apply to every item in the store. Some of the more expensive name brand options have fixed prices. Similarly, accessories and jewelry are usually behind glass display cases. The bottom floors of Don Don cater to female shoppers while the higher floors have more fashion options for men. The fluctuating pricing scheme appears on posters scattered throughout the floor, but floor staff also hand out cards for a quick reference.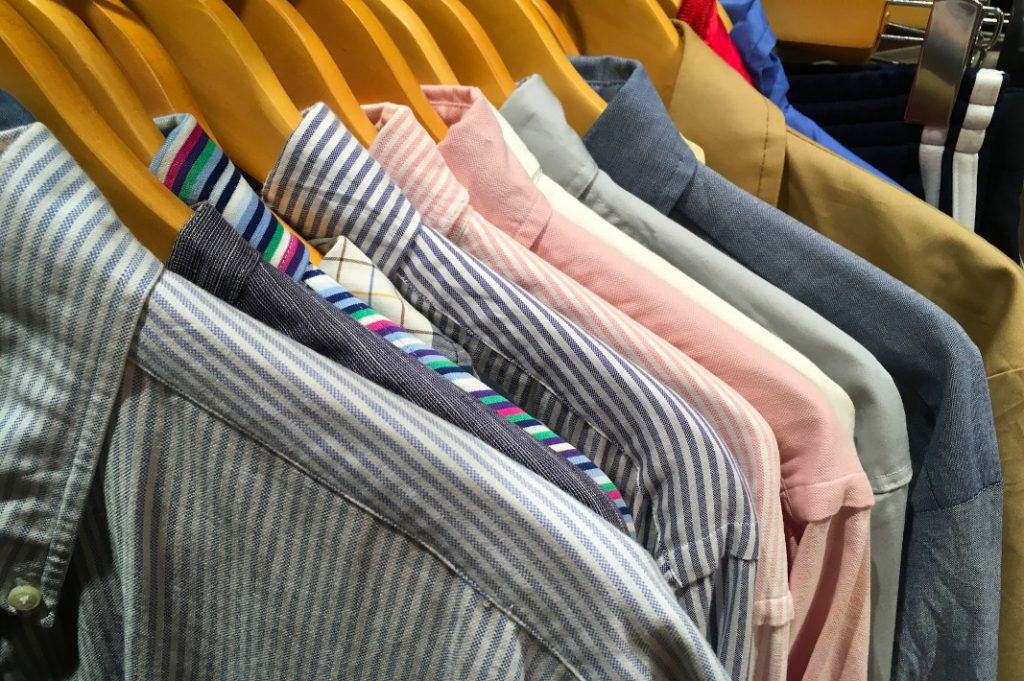 Don Don Down on Wednesday is widely used by younger shoppers, so it's a great place to get a cross section of youth fashion. Some stranger local options such as paper jackets and hand-painted jeans frequently appear with the usual Uniqlo and Muji fare. Going to Don Don can be a bit of a mixed bag. There's no guarantee of finding something you want, but its frenetic energy and bizarre pricing make even browsing a spectacle. Whether or not you're currently looking for used clothing in Shibuya, the store is worth a few minutes of your trip.
Name: Don Don Down on Wednesday
Address: 25−2 Den-en Building, Udagawacho, Shibuya, Tokyo
Open: 11am–10pm daily
URL: http://www.dondondown.com/
Post by Japan Journeys.