At night, the winding paths of Tokyo's Chinzanso Garden are bathed in a fine mist, while the trickling streams and dark corners twinkle with tiny fireflies (hotaru). People mill about and whisper and squint to better see the glowing motes and, for a moment, it's easy to forget you're in one of the busiest cities in the world. This is entirely by design; the adjoining Hotel Chinzanso Tokyo has made it possible for locals and travelers to explore the grounds year-round and experience the charm of early summer fireflies in the heart of Tokyo. Here's the scoop.
The Chinzanso Garden
Located beside the Kanda River in Bunkyo Ward, the Chinzanso garden has long been a green oasis for Tokyoites. Around 700 years ago in the 14th Century, the land was known for its many wild camelia, then over the years, it has changed hands, been cultivated, landscaped and was almost wiped out during the war. The grounds are once again lush with local plantlife including hundreds of camelia, fruit trees, moss and even a five-hundred-year-old sacred tree that survived the WWII bombings. This is made even more scenic with things like a pond, stream, waterfall, historic stones, monuments, a three-tiered pagoda, shrines and even restaurants.
Fireflies in Tokyo put on a show
Chinzanso has been home to imported fireflies since 1954, a tradition carried on by current caretakers Hotel Chinzanso Tokyo. Hotaru, as they are known in Japan, are a symbol of early summer and are typically found in tranquil, remote outdoor areas. So to be able to see them in central Tokyo is a treat too good to pass up. The fireflies in Chinzanso's garden come from other parts of Japan and are cared for by staff throughout their entire lifecycle. In January, the tiny larvae are relocated to the purified waters of Chinzanso to continue their development; by mid-May, it's showtime.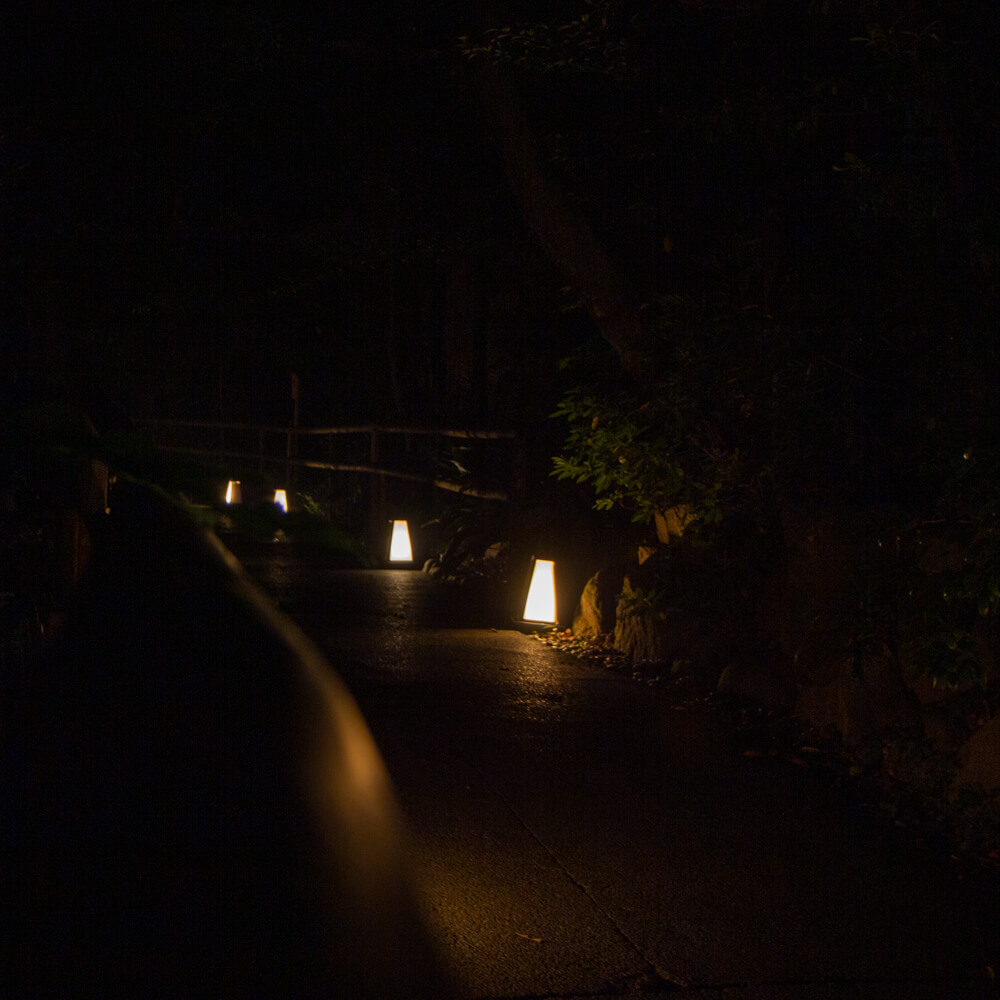 The Luciola cruciata, or genji-botaru in Japanese, come out at night in the hundreds, silently floating through the air like bioluminescent motes. Their gentle glow at times feels like an optical illusion, adding to the magical atmosphere of a quiet night stroll through Chinzanso garden.
Fireflies in the Sea of Clouds
Standing on the picturesque red Benkei Bridge, surrounded by bioluminescent blinking, you may think that the atmosphere couldn't get any better. That's where you'd be wrong. As of October 2020, Hotel Chinzanso Tokyo has been home to a spectacle known as the "Tokyo Sea of Clouds." Periodically throughout the day and night, mist is released around the garden to create the illusion of clouds drifting through a mountain valley.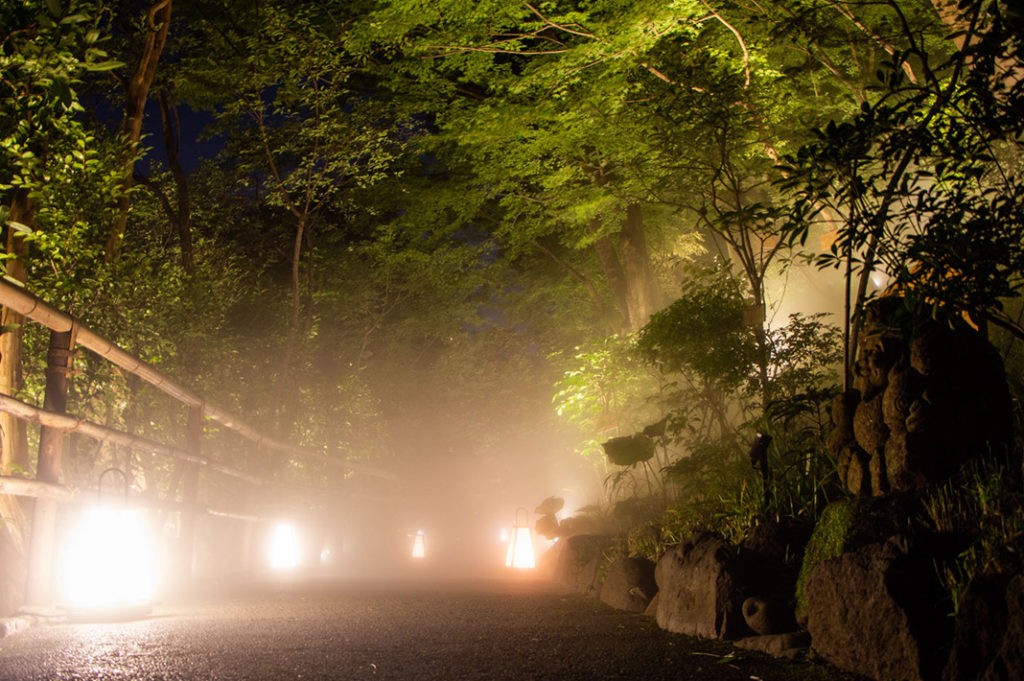 This, paired with the lanterns, soft lighting and fireflies, is an experience you won't soon forget. Those staying at the hotel or dining at one of the restaurants will have an incredible view of the whole scene below.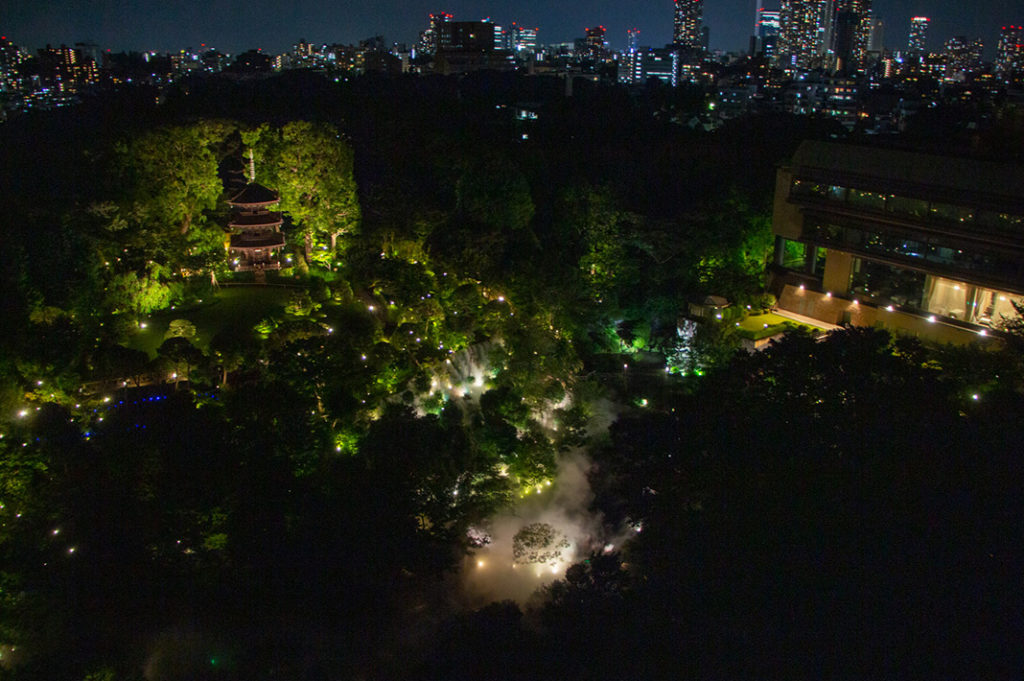 When and how to see the fireflies
The firefly event at Hotel Chinzanso Tokyo occurs in early summer, from mid- to late-May until mid- to late-June. As the fireflies themselves wake up and become visible once night falls, be aware that this is a night activity.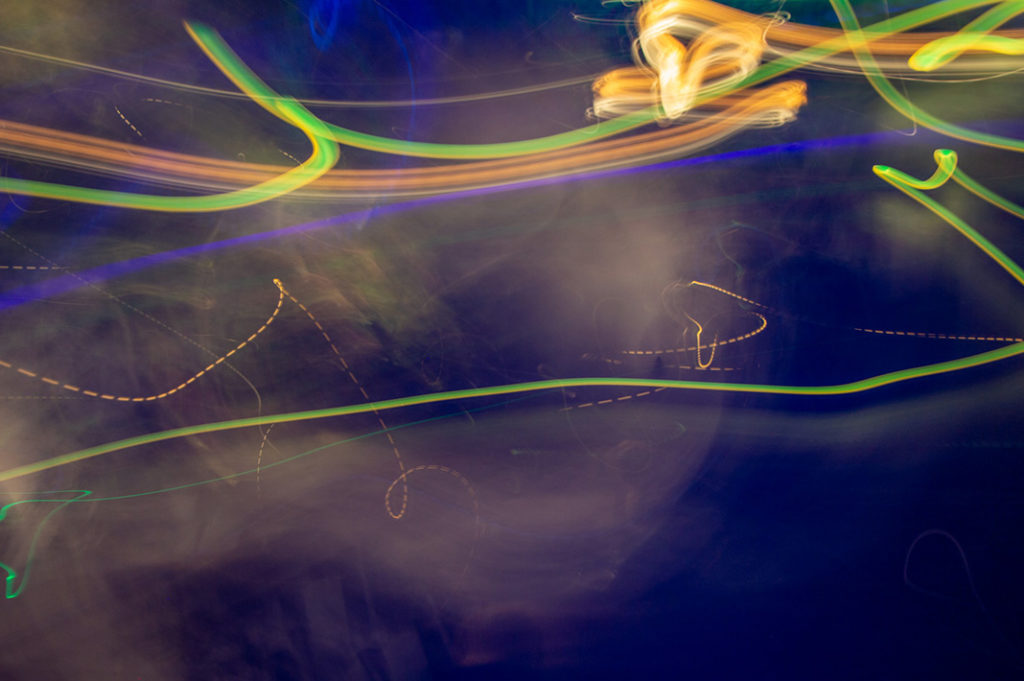 During the coronavirus pandemic, access to the garden has limited to hotel guests, restaurant patrons, visitors of the hotel shop and firefly event ticket holders. Though you could simply get a firefly ticket, why not extend your visit to include a meal at one of the eateries in and around the garden, or even stay a night and get access to the gardens after the crowds have gone?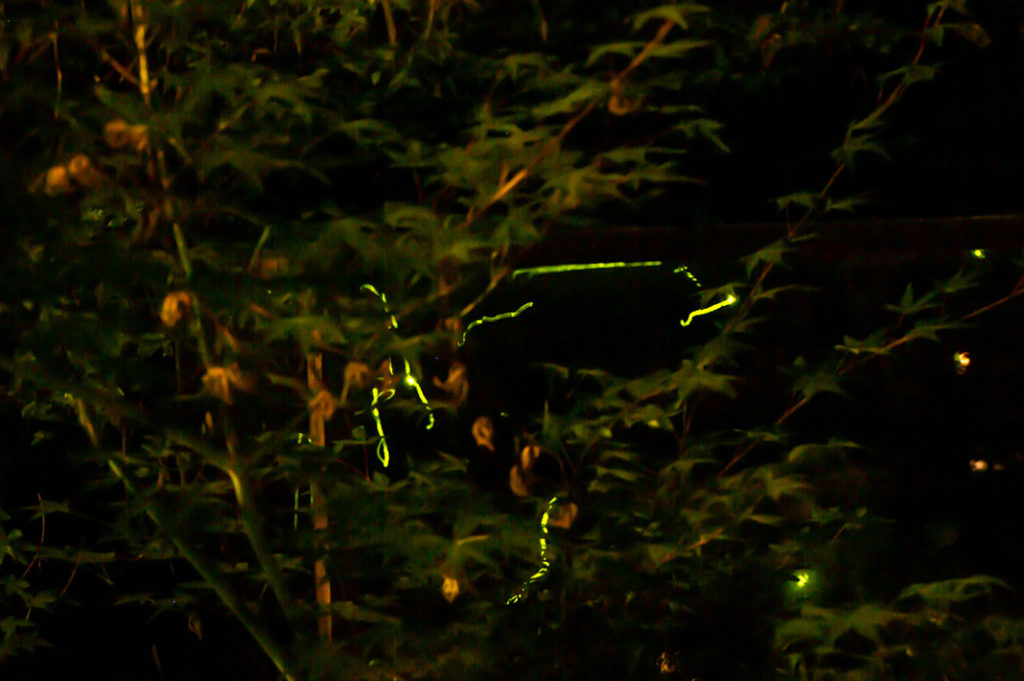 If attempting to capture the fireflies digitally, your best bet would be a DSLR camera with a slow shutter speed, however, tripods aren't an option on these pathways among the crowds of onlookers. Our advice? Simply enjoy the moment and let yourself fully connect with the nature around you.
Accessing Hotel Chinzanso Tokyo
Hotel Chinzanso Tokyo is nestled in quiet, leafy surrounds beside the Kanda River, away from the busy train lines and roads that criss-cross the city. As you make your way from the surrounding train stations, you can hear the urban noise fade away, and feel a sense of tranquility approaching. Some popular access methods are as follows:
10 minutes by Toei Bus (or taxi) from JR Mejiro Station
10 minutes on foot from Tokyo Metro Edogawabashi (or 4 minute taxi)
Around 10 minutes on foot from Waseda Station (or 5-minute taxi)
About 20 minutes by shuttle bus from JR Ikebukuro Station (weekends and holidays)
Address: 10-8 Sekiguchi 2-chome, Bunkyo-ku, Tokyo 112-8680
More information can be found here.
Post by Japan Journeys.