If you arrive in Tokyo with a big appetite, you should have every opportunity to get your fill at any number of restaurants across the city. However, if your appetite is insatiable, you might need to take it up a notch. Fortunately, several restaurants across the city have all-you-can-eat deals that are sure to satisfy even the most demanding glutton. From large-scale chain restaurants such as Shakey's to deals at Japanese style pubs known as izakaya, Tokyo all-you-can-eat deals abound. This article introduces a few exciting options across the city.
Tokyo All-You-Can-Eat Chains
Several restaurant chains across the city specialize in offering all-you-can eat deals in Tokyo. Like the other options in this article, deals are typically limited by time. Each deal is different but expect to finish your meal within an hour and a half to two hours.
If you arrive in Tokyo with a hankering for pizza or simply want to try some slices with interesting topics like marshmallows and syrup, Shakey's is the place to go.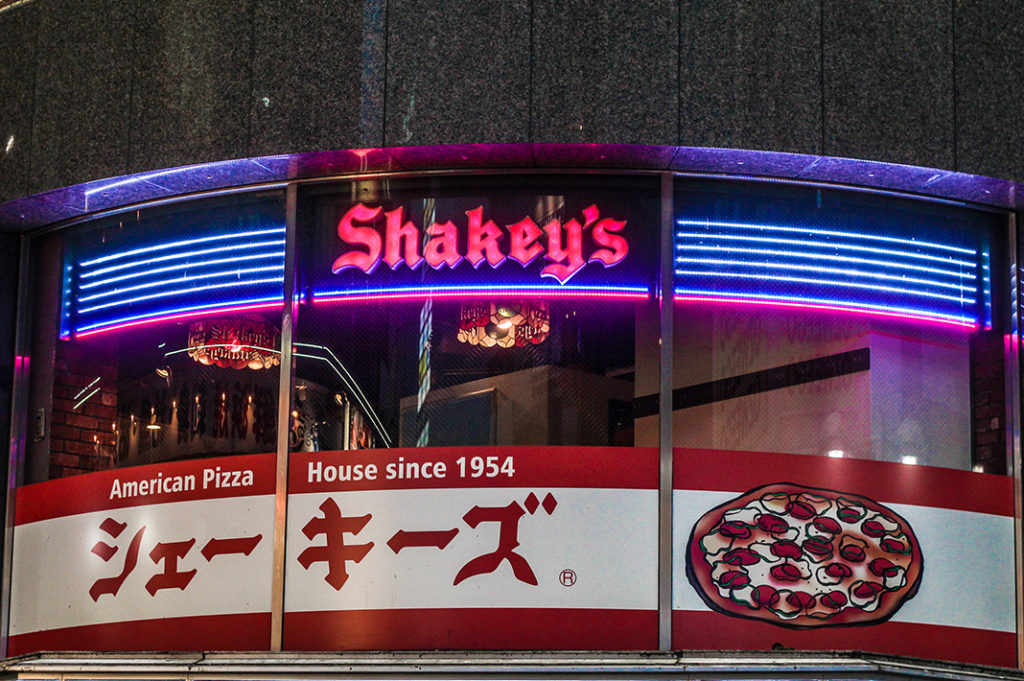 Originally an American chain, Shakey's in Japan now offers an all-you-can-eat pizza buffet along with pasta and curry options. There are branches of Shakey's in most major hubs and across the city.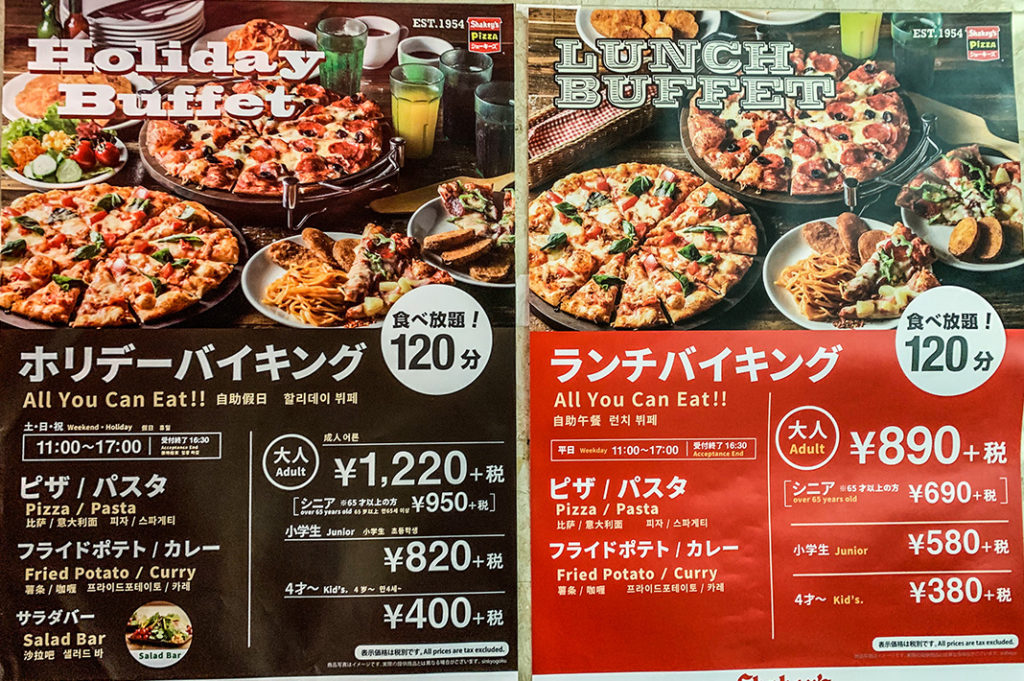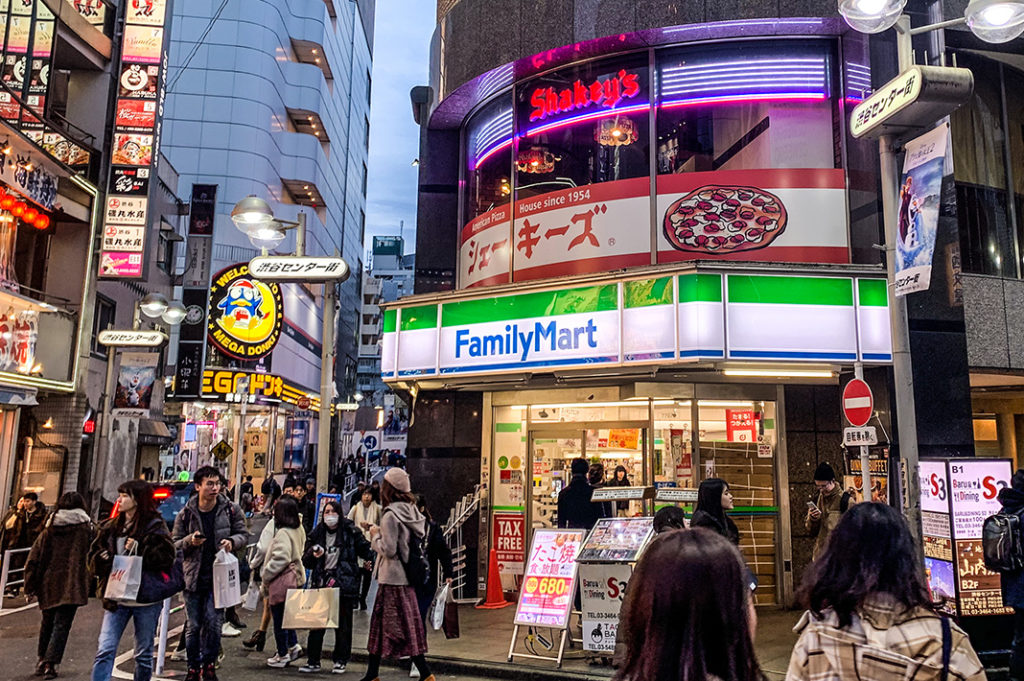 On the other hand, if you have a sweet tooth that can't be satisfied. Make a pilgrimage to Sweets Paradise.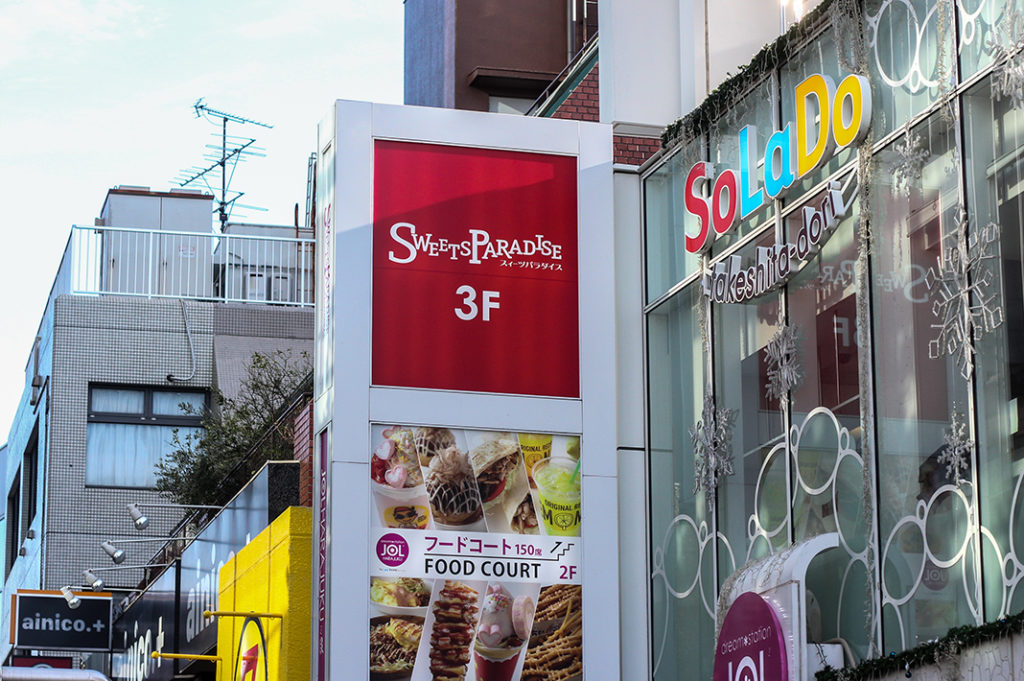 After purchasing a ticket at the door, you can settle into a massive cake buffet that includes a chocolate fountain.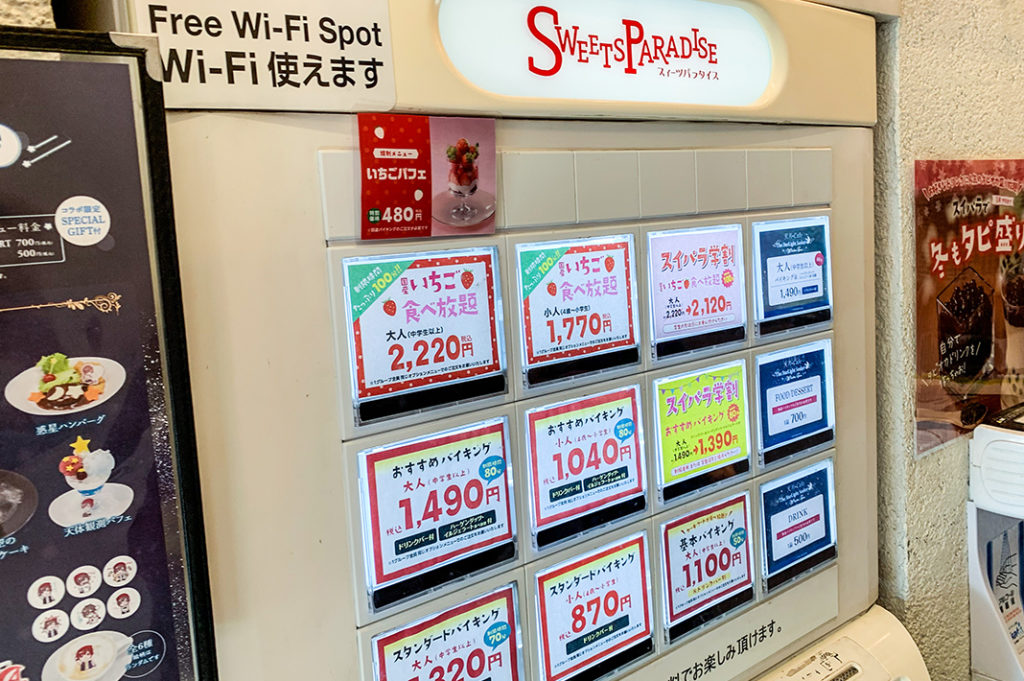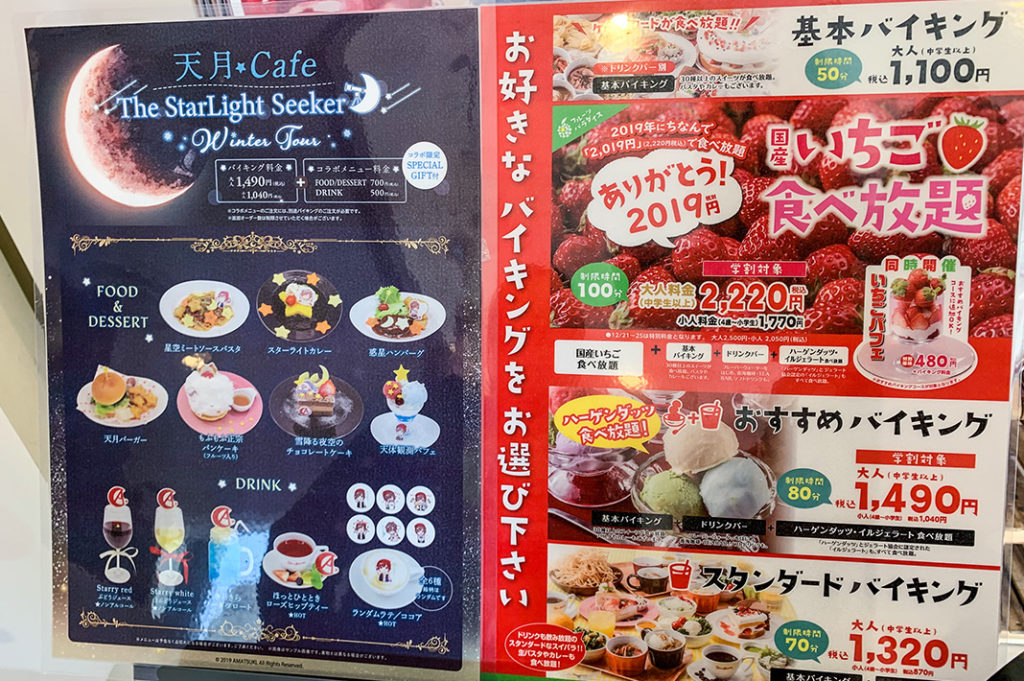 If you're looking for an alibi, the restaurant also includes a limited number of pasta and curry options. The meals, like the cake, are unlimited. You can find branches of Sweets Paradise in Harajuku, Shinjuku, and Ueno.
Izakaya Deals
Japanese izakaya are famous for small tapas style food options and a steady flow of cheap drinks. If you want more than a few, however, you can opt for all-you-can-eat deals. These differ according to the location but are often advertised on the menu. For a few thousand yen, you can spend upwards of two hours eating as much as you want from a set menu. These deals are also frequently accompanied by all-you-can-drink deals that function in a similar way.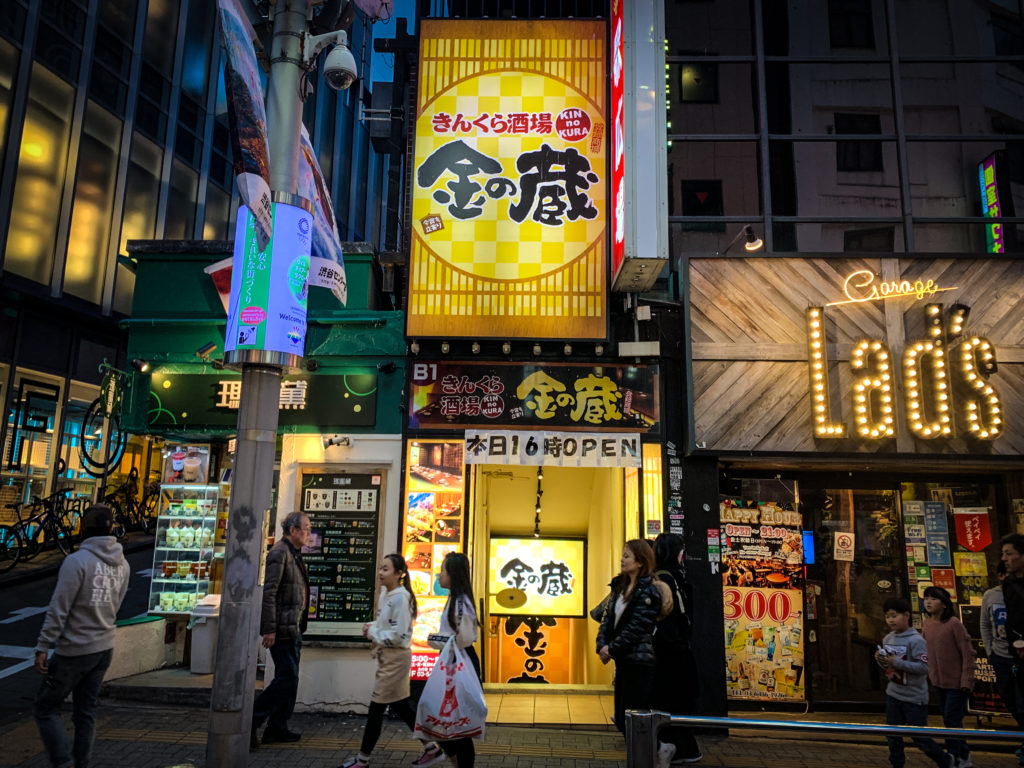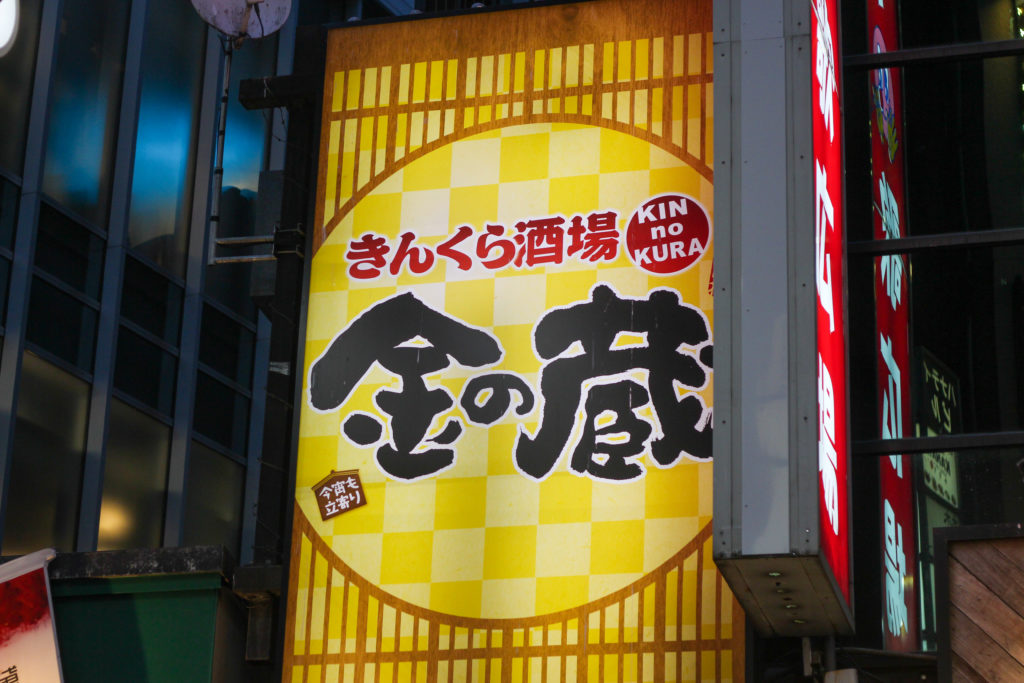 One way to ensure you can get these deals is by visiting one of the large izakaya chains such as Kin no Kura, which can be found in almost any major Tokyo neighborhood.
Theme Restaurants
If you want something a little bit sillier that you can only experience in Japan, theme restaurants are a popular option. These restaurants frequently include costumed staff, elaborate décor, and food that follows the overall theme. Best of all, these restaurants typically feature all-you-can-eat and all-you-can-drink deals over a two-hour period. There are a number of these restaurants across the city, but not everyone has an all-you-can-eat deal, so make sure to check in advance. The horror-prison themed restaurant The Lockup in Shinjuku is a popular option for people that can stomach mild frights.
Horror themed food and drinks at Lockup
If you're looking for gourmet food or reasonable portions, it's probably best to steer clear of the all-you-can-eat restaurants in Tokyo. However, if you have a powerful hunger, try any of the many limitless food options around the city.
Post by Japan Journeys.