If you venture out of the cities, you'll find that Japan is a land of stunning scenery; jagged coastlines, ancient forests, white beaches and undulating mountain ranges. In some of these mountainous zones, a natural phenomenon can occur known as "unkai", or a "sea of clouds". When geographic and meteorological conditions are just right, a mist rolls through, creating a blanket of fluffy white clouds like something seen from an airplane window. While these heavenly views are typically enjoyed in remote altitudinous areas, we know of one right in the heart of Tokyo that will deliver a similar tranquil setting with a more convenient location. Where, you ask? Chinzanso Garden, that's where.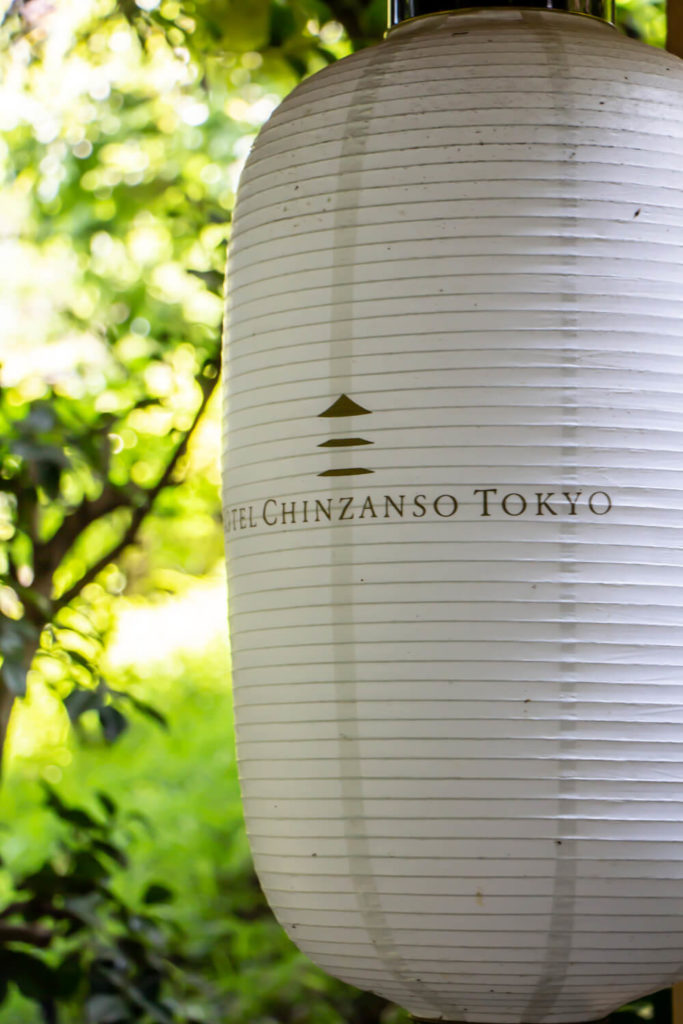 A walk through history
Located beside the Kanda River in Tokyo's Bunkyo Ward, the land upon which Chinzanso Garden sits was known in the 14th Century as "Tsubakiyama" (camellia mountain), for the abundant wild tsubaki. It wasn't until the late 1800s that it came to be named Chinzanso, after Prime Minister Yamagata Aritomo built a mansion there and landscaped the grounds. Sadly, much of this prestigious property was incinerated in the air raids of 1945, but, along with other areas of post-war Tokyo, it was soon replanted and rebuilt.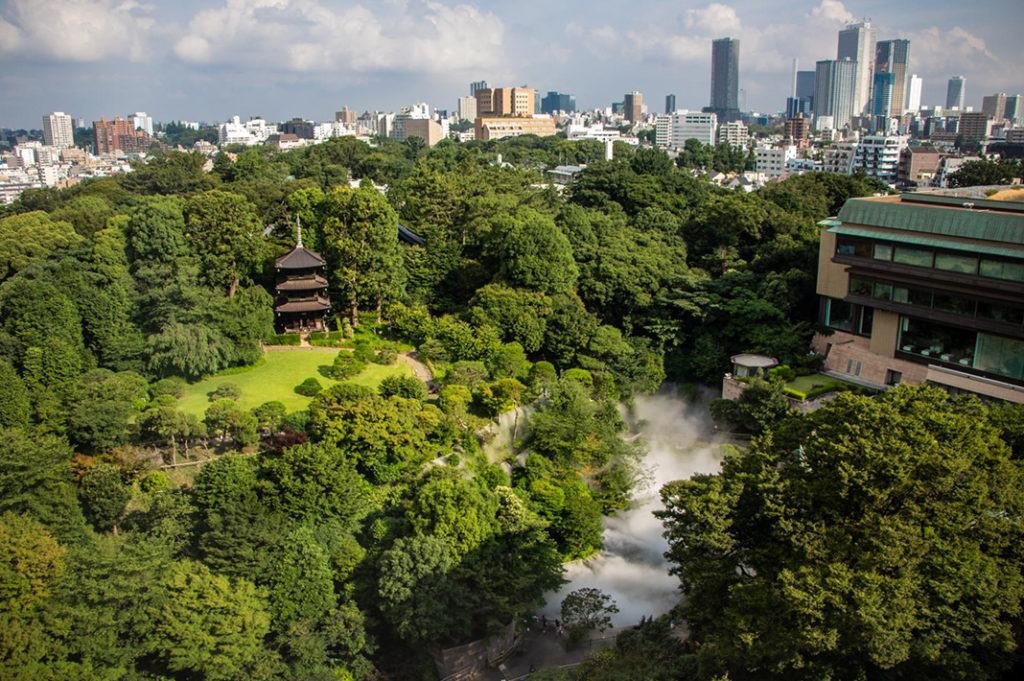 These days, the land is occupied by the 5-star Hotel Chinzanso Tokyo who have sought to continue celebrating and paying homage to this special land. The hilly garden is one of the main features of the property, an oasis in the heart of an urban megalopolis. For decades, this has been a place to enjoy nature, eat delicious food, celebrate weddings and simply unwind. However, the latest addition to the Chinzanso landscape, in October of 2020, has elevated the game yet again.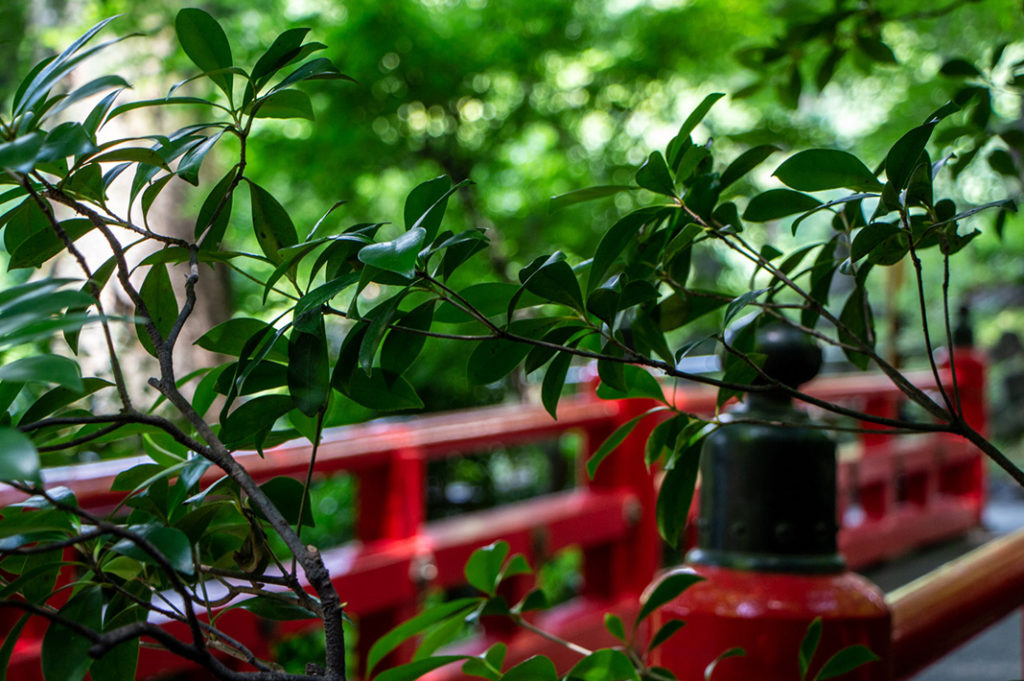 The Sea of Clouds at Chinzanso
Mimicking the "unkai" natural phenomena, like that seen at Takeda Castle, Chinzanso's sea of clouds occurs periodically throughout the day and night. The strategically placed nozzles release the mist throughout the grounds which rolls quietly across the ponds and pathways. From my room, I watch as people disappear under the sea of clouds, enjoying their own enchanting dream world.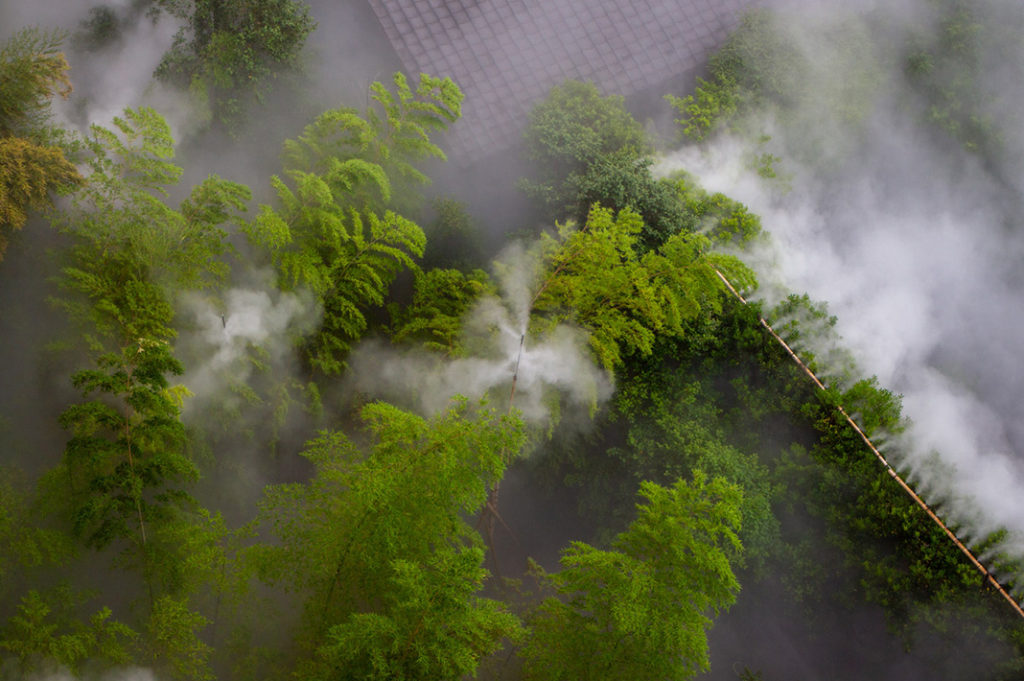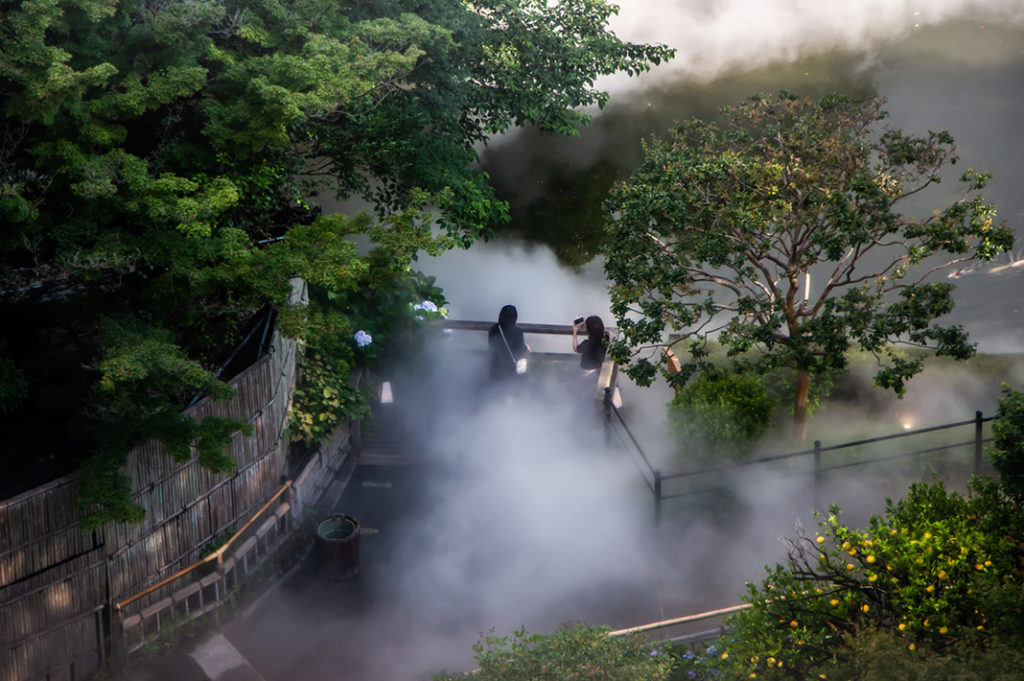 Strolling the garden at night, with the lanterns lit and fireflies flitting about, the setting couldn't be more romantic.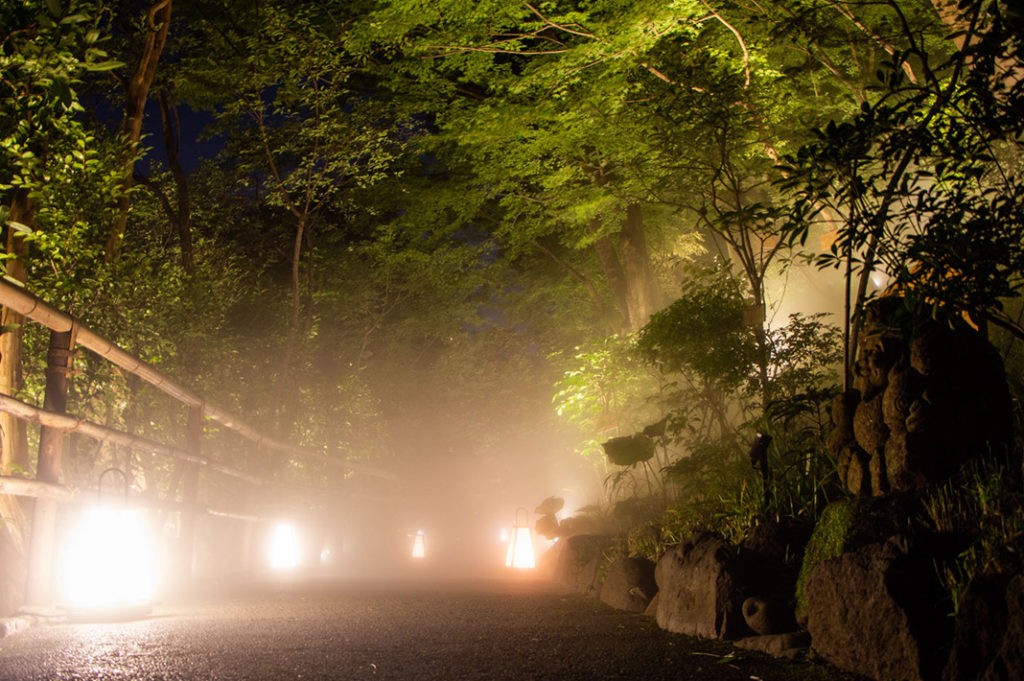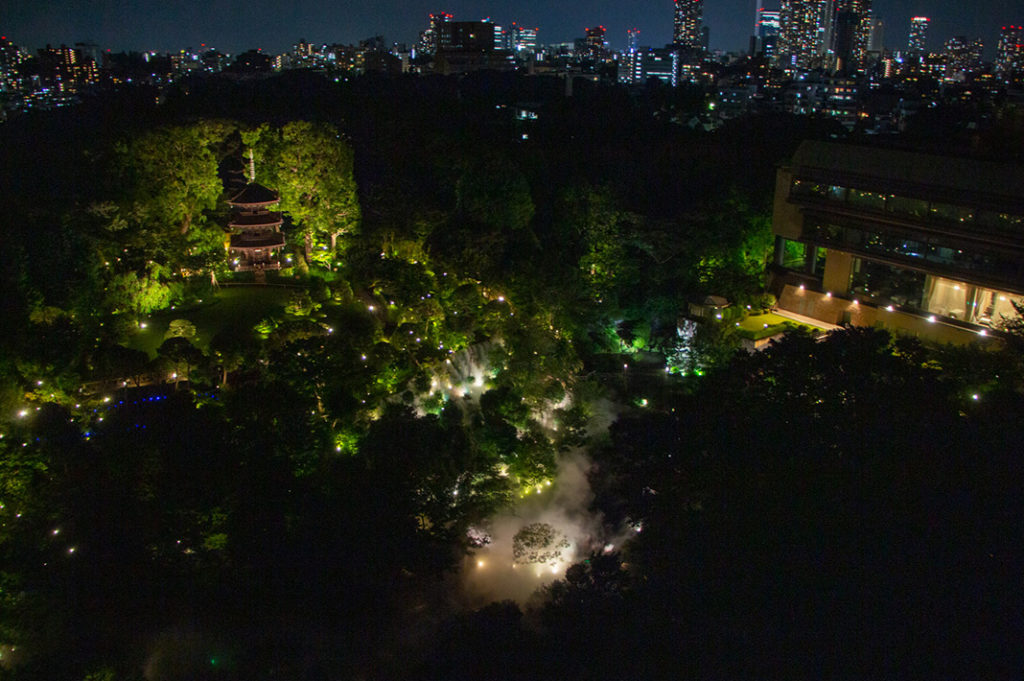 Perpetual beauty
The scenery in the Chinzanso gardens shifts with the seasons, which is partly what makes it so special. From February to April, there are many different varieties of cherry blossom to see. Though, perhaps the most special are the 1,000 camelia that bloom from winter to early spring. Paying homage to its wild heritage, the grounds feature over 100 varieties of camellia from all over Japan. Though some types bloom as early as September, the best time to see them would be in winter or early spring.
History in the gardens
The grounds of Chinzanso are not only beautiful but are studded with historically significant items, many of which are signposted.
One of the highlights of the garden is the three-story pagoda, a national tangible cultural asset dating back to the Muromachi era (1338-1573). Relocated in 1925 from Hiroshima, the pagoda survived World War 2, along with Goshinboku, a sacred chinquapin tree said to be 500 years old.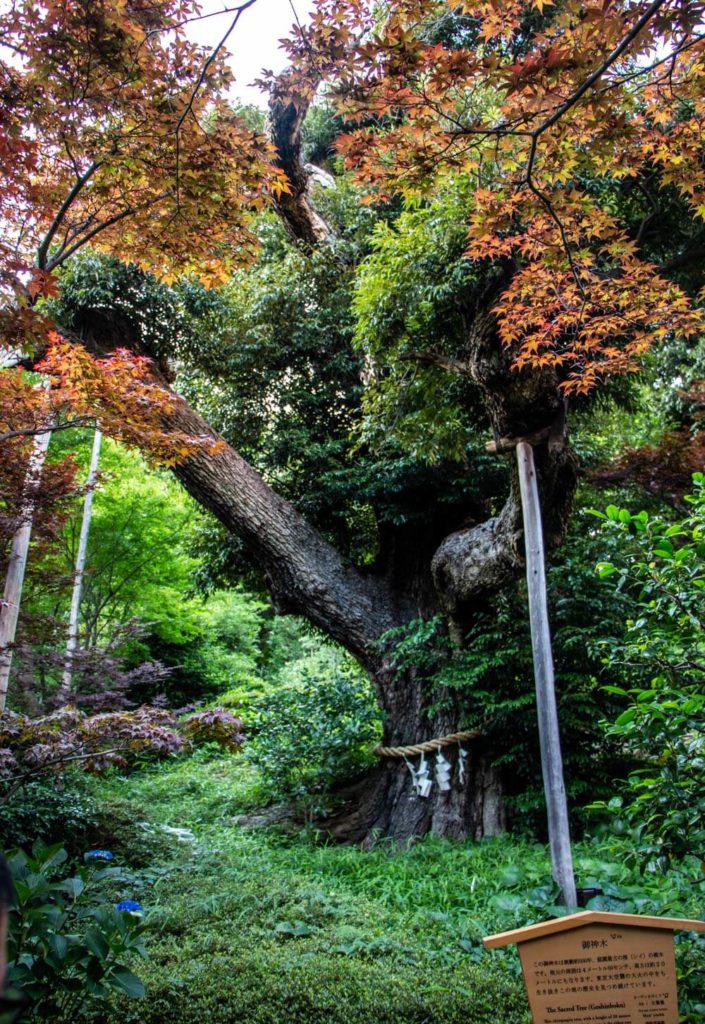 Everything in the grounds has an accompanying story, like the shrine from Shimogamo, the Mizubachi water basin from Kyoto, or the 14th Century stone lantern. The kaiseki restaurant 'Mokushundo' also serves cuisine grilled on lava stones from Mount Fuji. To be surrounded by such history and beauty is a true gift. Particularly when they're shrouded in a mystical sea of clouds.
When and how to see the 'Sea of Clouds'
The unkai mist is released multiple times per hour, from around 11:00 am. There are also a few special "dai unkai" mists that last a little longer and allow for more pictures! These occur in the morning, during the day and at night.
The Chinzanso Garden grounds are normally open to the public, however, restrictions have been put in place during the Coronavirus pandemic. Until things return to normal, the garden is only available to hotel guests, restaurant patrons, visitors of the hotel shop and special event patrons, such as those coming for the summer fireflies. The hotel, restaurants and spa are all spectacular accompaniments to a garden stroll, so if a staycation is in order, we'd highly recommend a visit.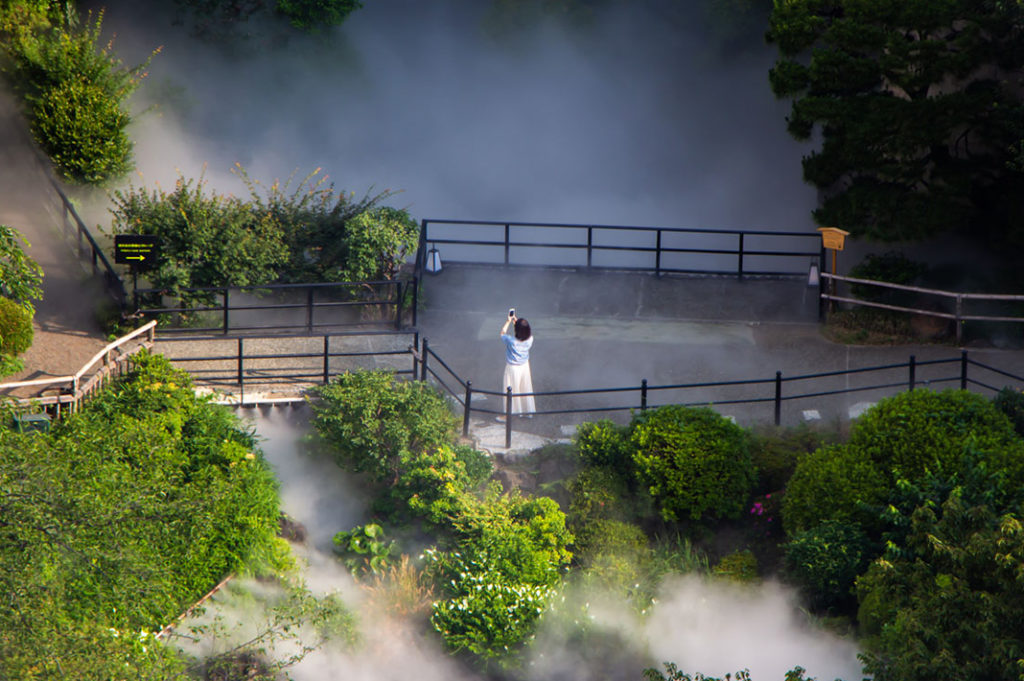 Accessing Hotel Chinzanso Tokyo
Hotel Chinzanso Tokyo is nestled in quiet, leafy surrounds beside the Kanda River, away from the busy train lines and roads that criss-cross the city. As you make your way from the surrounding train stations, the urban noise fades away to be replaced by tranquility. Some popular access methods are as follows:

10 minutes by Toei Bus (or taxi) from JR Mejiro Station
About 10 minutes on foot from Tokyo Metro Edogawabashi (or 4 minute taxi)
10 minutes on foot from Waseda Station (or 5-minute taxi)
About 20 minutes by shuttle bus from JR Ikebukuro Station (weekends and holidays)
Address: 10-8 Sekiguchi 2-chome, Bunkyo-ku, Tokyo 112-8680
More information can be found here.
Post by Japan Journeys.