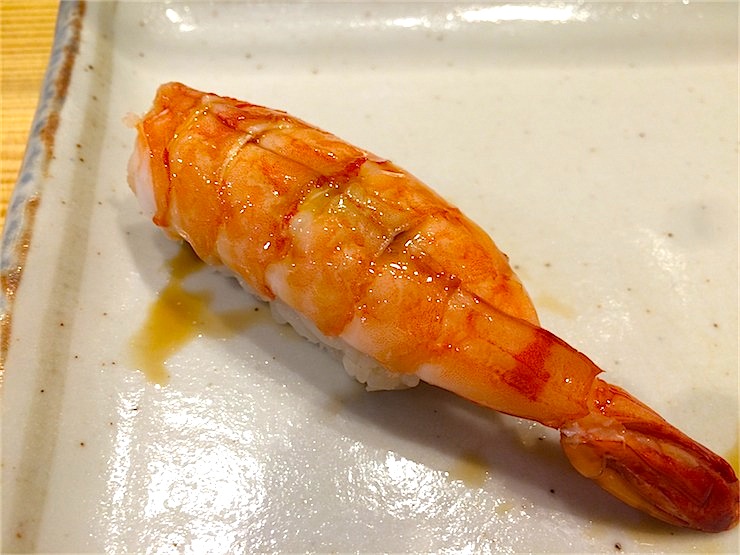 Narita International Airport is one of Japan's major air gateways, serving millions of travellers each and every year. In 2015, a third terminal was opened exclusively for low-cost air carriers such as Jetstar, Vanilla Air etc. It is set 500m away from Terminal 2 but is easily accessed via the spongy athletic track wayfinding route or free shuttle bus. Though it may be a place for low cost flights, it is certainly far from low quality. It has all the facilities you would need but most interestingly a standing sushi bar to rival those of Terminal 1 and 2.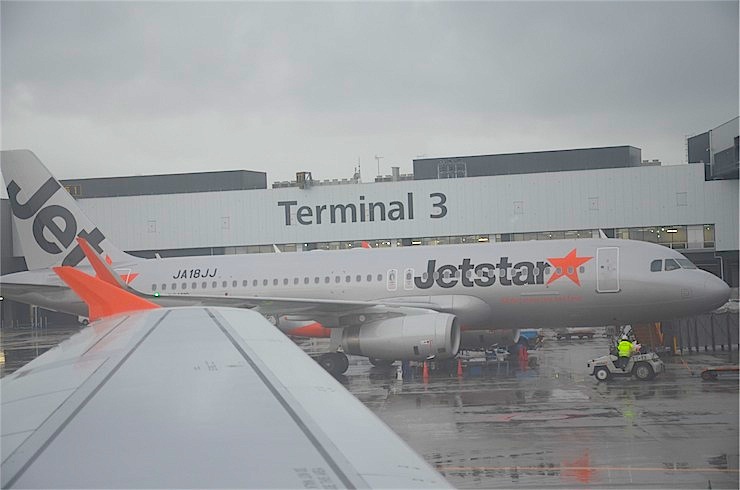 Tatsu Sushi – a hidden gem
Tatsu Sushi is a wonderful surprise in an unlikely setting. In a large food court full of bleary eyed travellers perusing the take away counters, lies this unassuming little restaurant. Though take-away sushi packs are advertised out front, the real fun is to be had inside.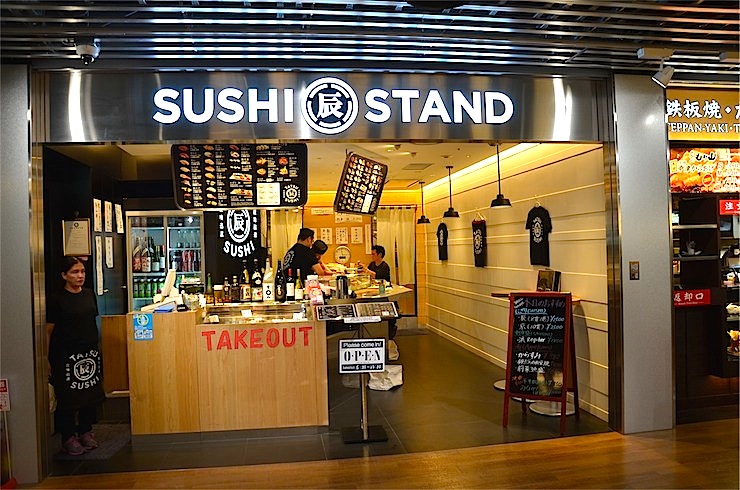 The website of sister restaurant Kyotatsu explains that they choose locations such as train stations and airports for their stores as they want people to walk away impressed, thinking "I can't believe there is such an authentic sushi restaurant here". Furthermore, it is their ethos that each store be unique, allowing the chef's individuality, craftsmanship and passion dictate the menu.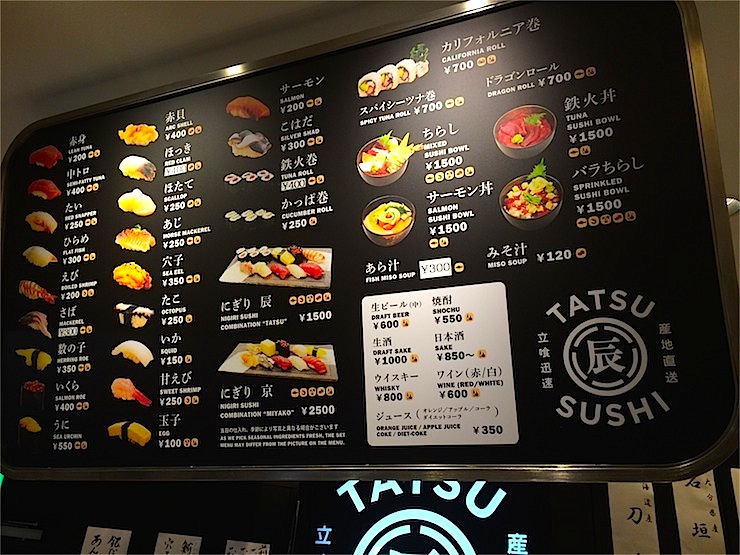 High quality experience
This is not your run of the mill take-away sushi store; the chefs lovingly hand make each piece to order using fresh seafood purchased from Choshi Port in Chiba Prefecture. Every morsel was so delicious. The surprises kept coming when they served the saury sushi with a topping of minced saury liver, adding a layer of complexity to the flavour. The food here is truly the embodiment of uniqueness, passion and culinary skill.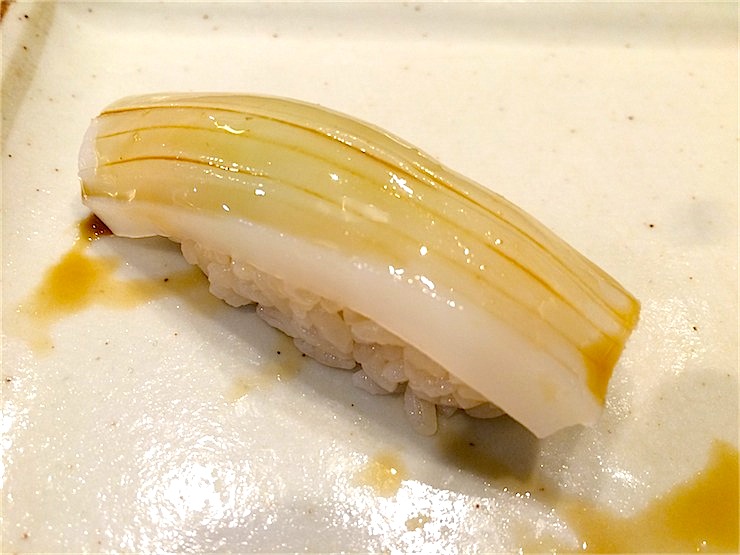 Edo-style practices
Tatsu Sushi use the Edo-era method of adding red vinegar to their sushi rice instead of the usual rice vinegar. Made from sake lees, red vinegar has a dark brown colour, strong fragrance and mild flavour. It was invented around 200 years ago and was widely used in Tokyo at the time. So it's rather special to be able to casually enjoy authentic Edo-style sushi while waiting to board a flight in 2019.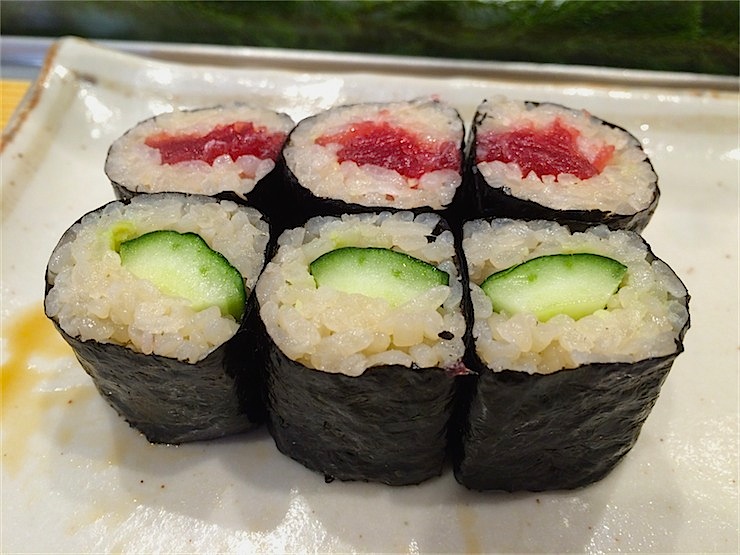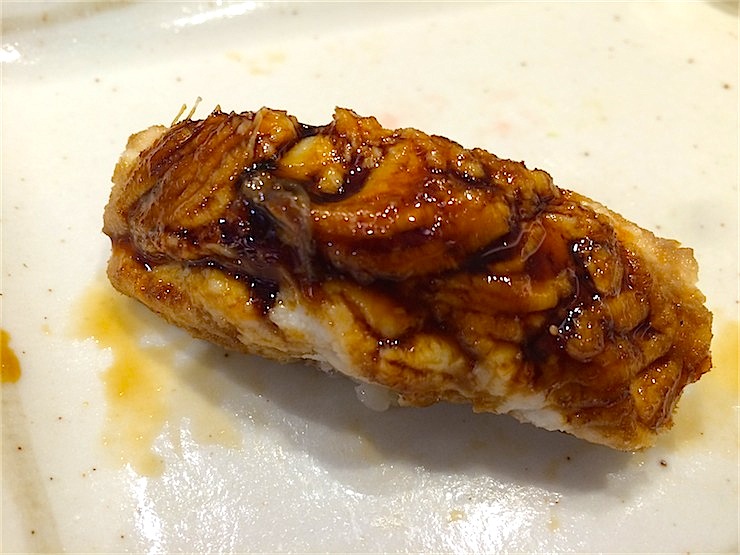 We should mention that because red vinegar loses its flavour over time, the chefs will use rice vinegar for the take away sushi, so go inside for the true experience. The chef is hospitable, genuinely friendly and excited to share his food with his customers.
If you're departing from Terminal 3, you mustn't go past this standing sushi bar. Even if you're in Terminals 1 or 2 and have a spare hour to kill, we'd recommend it. You won't be disappointed.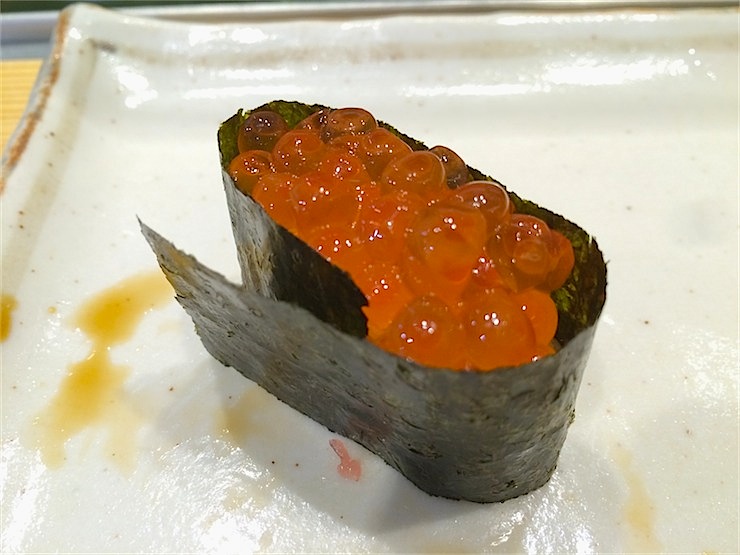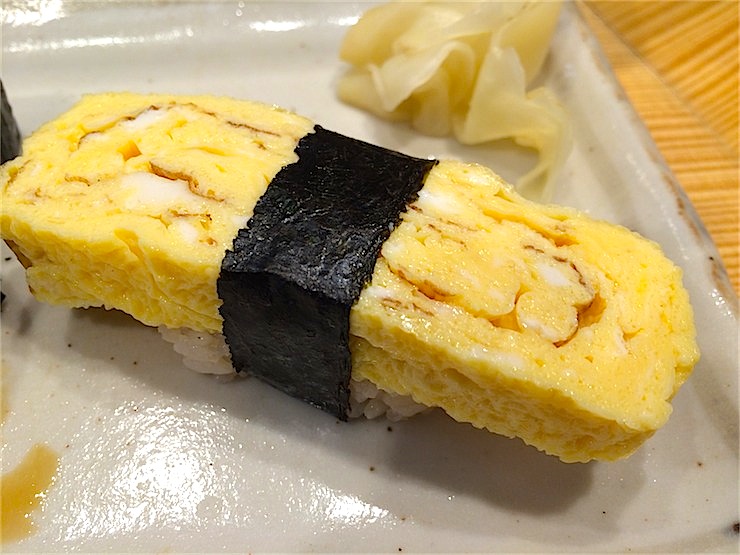 Name: Tatsu Sushi, Narita Airport Terminal 3
Address: Narita International Airport Terminal 3, 2F, Food Court 148-1 Joninzuka, Tokko, Narita-shi, Chiba
Open: 04:00 – 21:00
Official webpage (in Japanese): http://www.bbande.co.jp/tatsusushi/
Post by Japan Journeys.