When it comes to accommodation in Tokyo, it's important to find a place that is truly restorative and relaxing; busy cities and busy schedules can take a toll on even the most seasoned traveller. Lucky for you, we know just the place. Hotel Chinzanso Tokyo, located in the historic "Chinzanso" garden, is a luxury 5-star property that weaves Japanese history into the grounds and decor, allowing you to feel a deep connection with the land.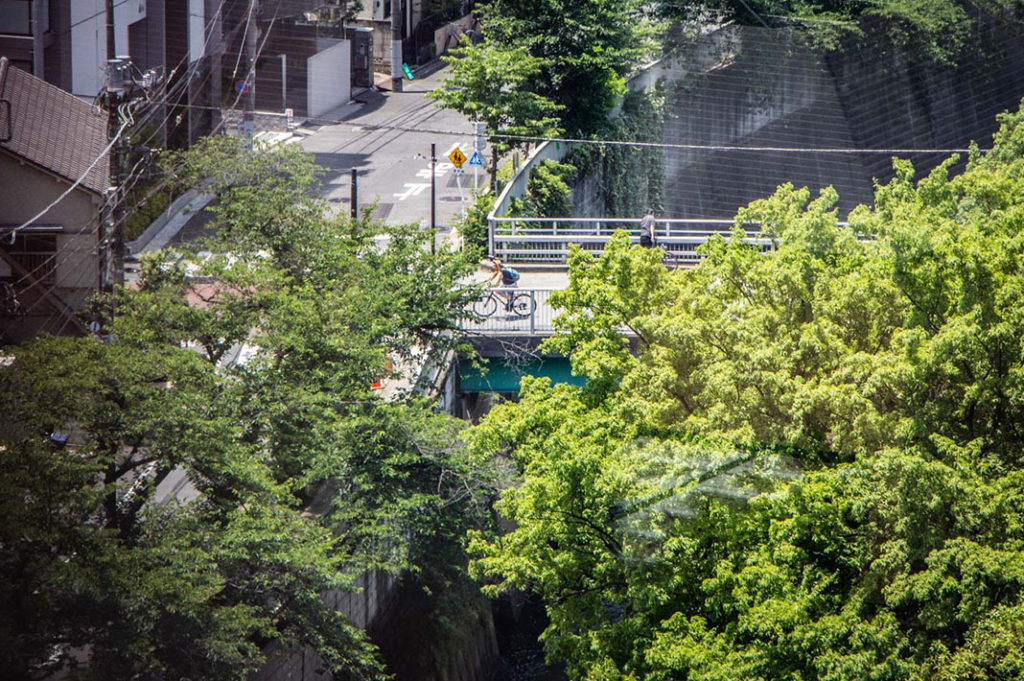 As I make my way to the hotel to check-in, I notice something a little different. I'm moving away from the honking horns and screeching train lines and soon find myself in a charming residential area. Children are heading home from school along the Kanda River and people carry groceries, fresh off the nearby local tram. This glimpse into everyday life is soothing, and perhaps not something tourists get to see if they stay near large interchange stations.
A true sense of omotenashi
Stepping into the opulent marbled lobby, one of the first things I see is a staff member offering to help an older gentleman by carrying some of his belongings and guiding him by the arm. This heartwarming sign of omotenashi (Japanese hospitality) was a good example of the service I'd soon experience for myself. When I enter my suite and look around, the word "presidential" comes to mind. Plush sofas, thick curtains, elegant lamps and a marble bathroom.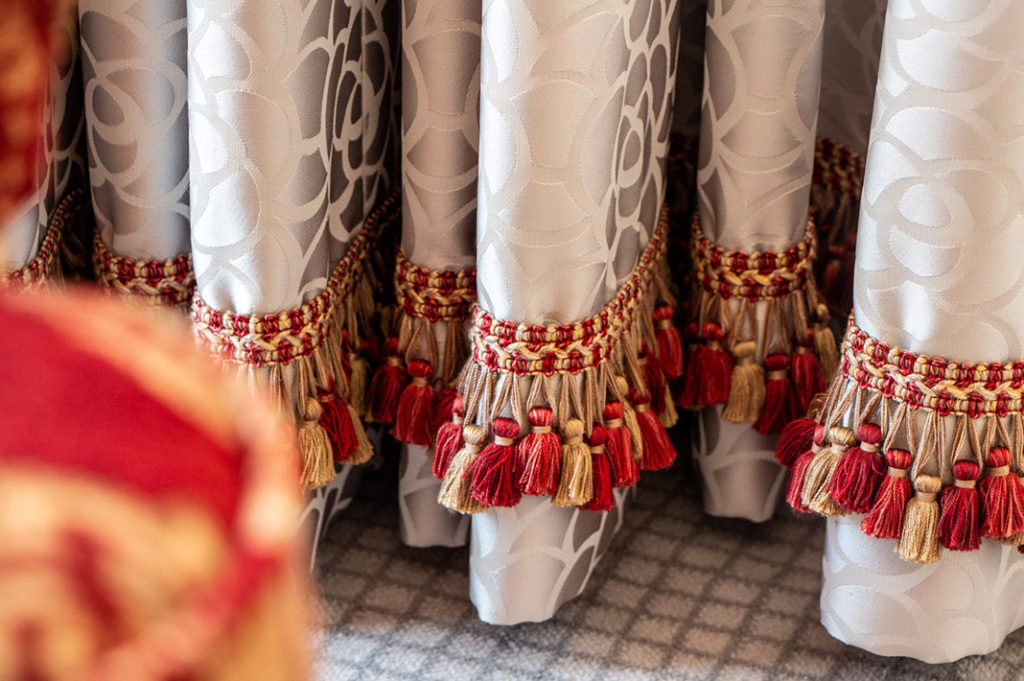 The afternoon light casts shadows on the thick pile carpet, and I can't help but rush to the window to gaze down on the famed and historic Chinzanso garden.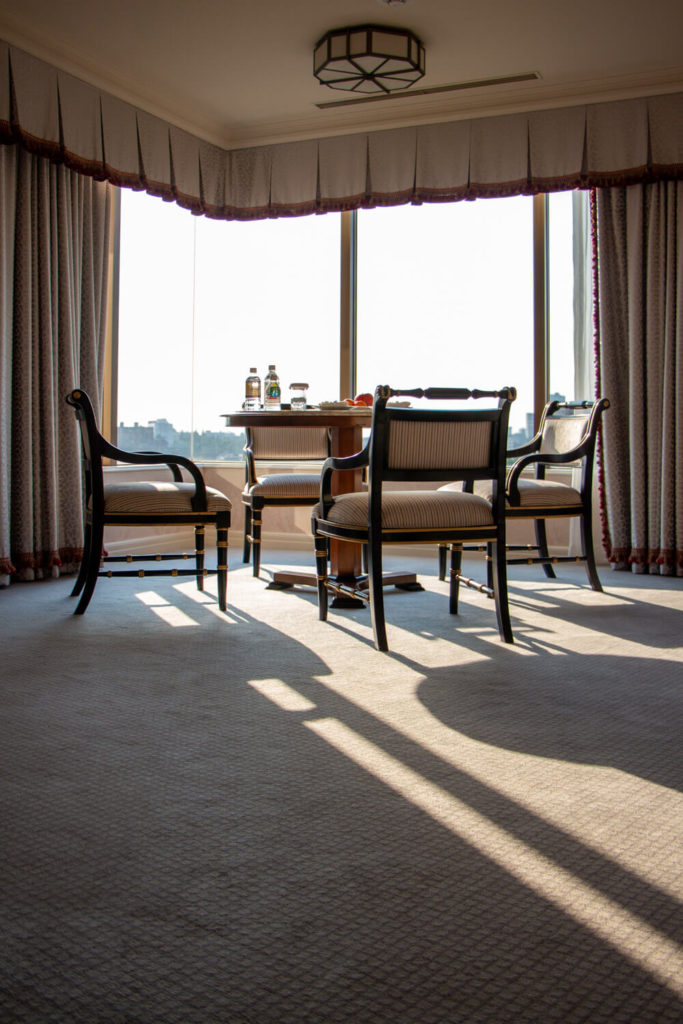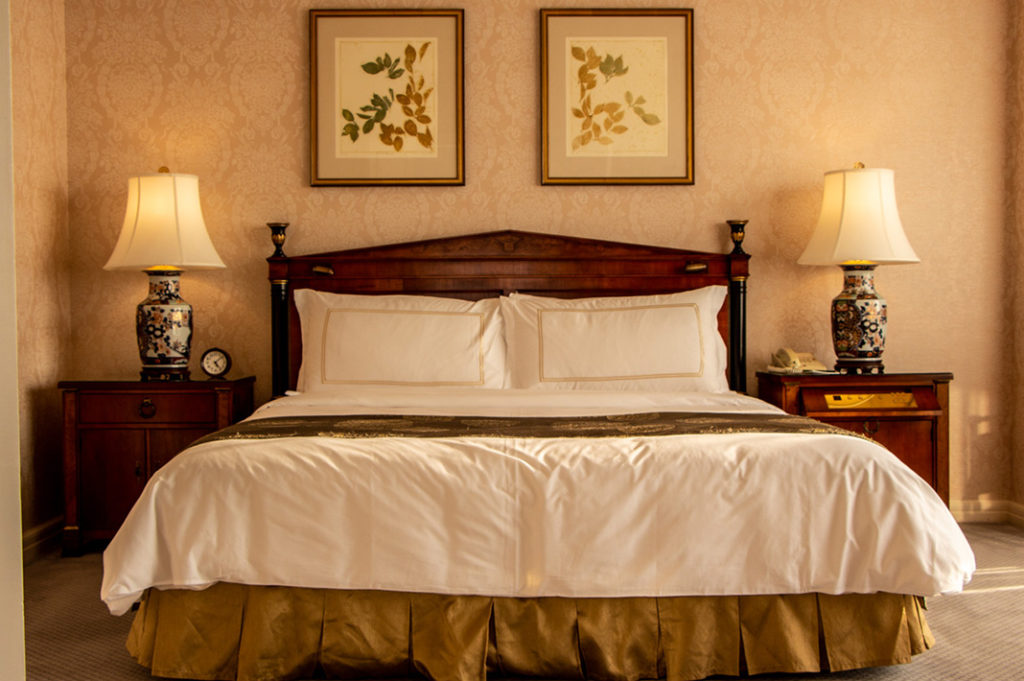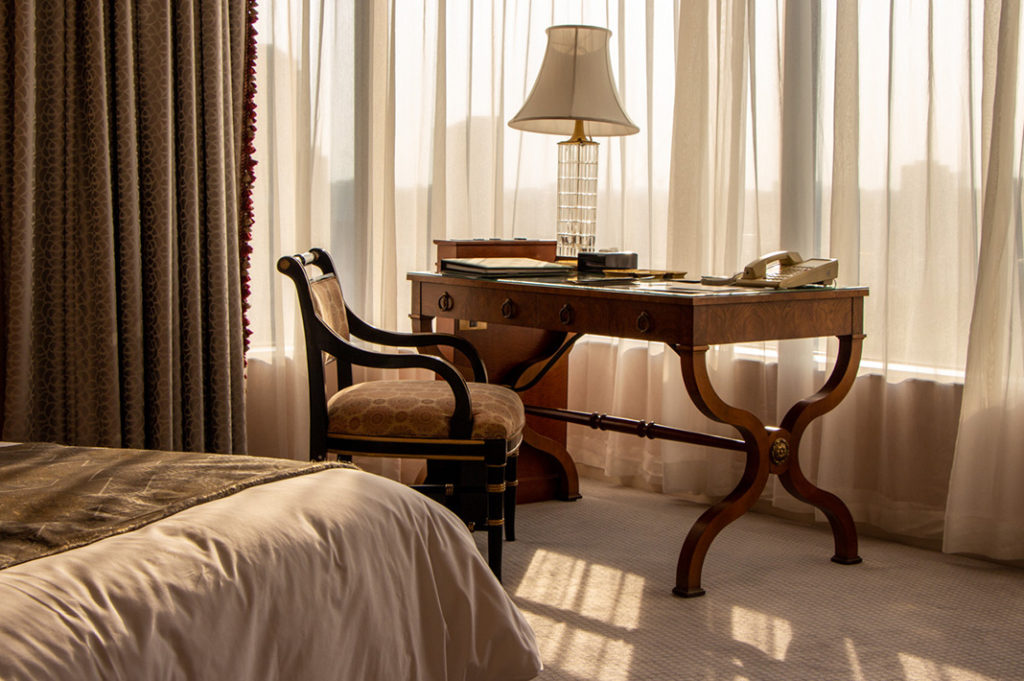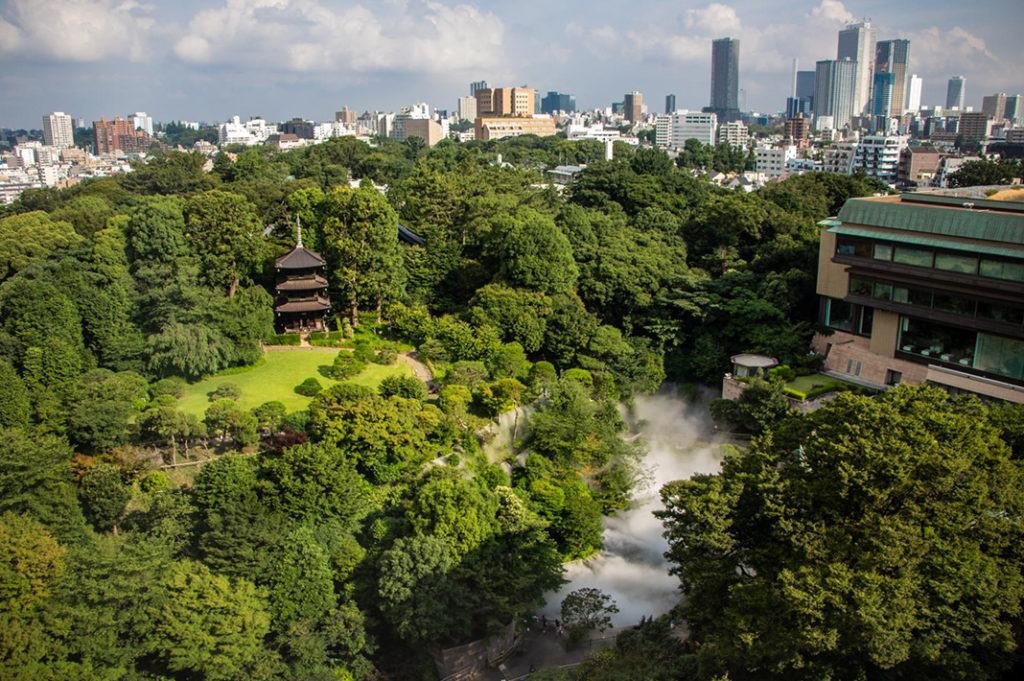 Deep roots
Talking to the staff, I learn that this land was known for centuries as "camellia hill" but was acquired in the late 1800s by a former prime minister and named Chinzanso. The hotel was opened in 1992 as a Four Seasons property, but in 2013, it merged with Chinzanso to create the rebranded Hotel Chinzanso Tokyo. With this history in mind, it was time to explore the rest of the facilities and natural surroundings.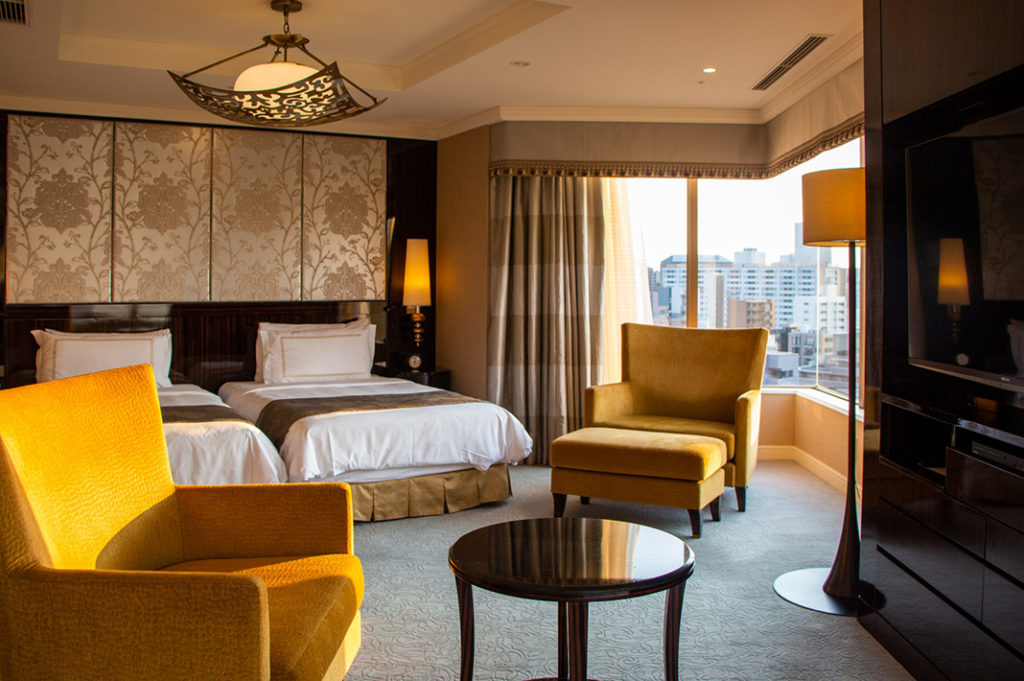 Elegant and unique luxury accommodation in Tokyo
On my tour of the hotel, I had the opportunity to see a number of room types, including 'universal rooms' for differently-abled guests, each elegant and comfortable in their own way.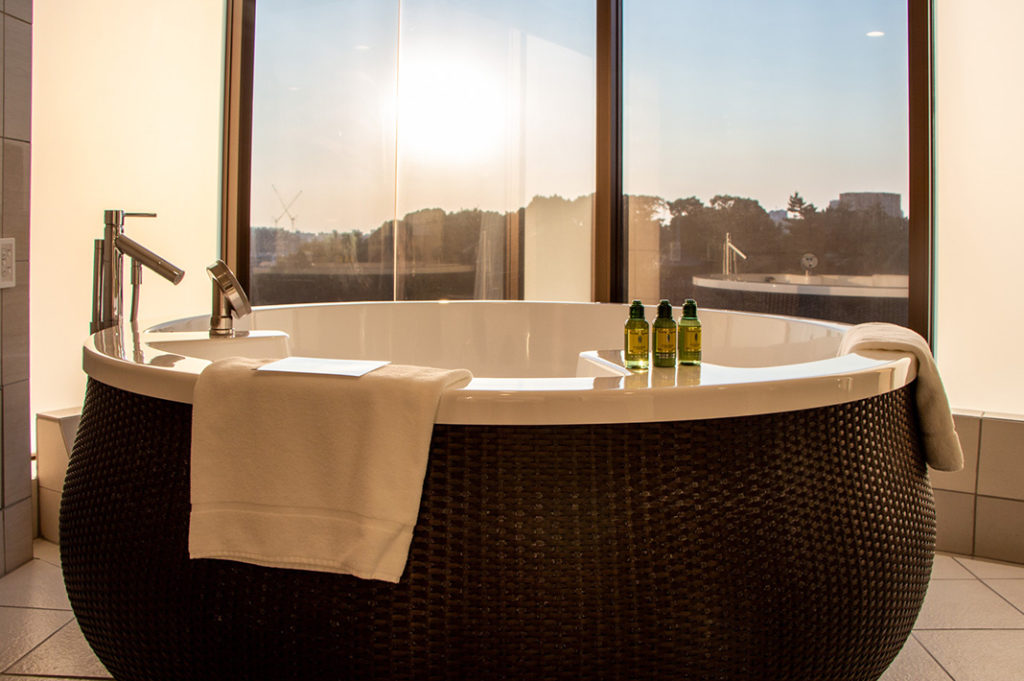 The one-of-a-kind "View Bath Suite" was a little more modern compared to the regular cosy European aesthetic and included a large freestanding bathtub with floor-to-ceiling window views.
Another impressive 'one-of-a-kind' suite was the "Japanese Suite," decorated with elements reminiscent of a tea room. With tatami mats, fragrant timber elements and even a secret sunken hearth, this is the perfect way to stay in traditional Japanese style.
Thoughtful and intentional decor
It's not long before I notice a common theme across the decor of all rooms and suites: they all feature elements from the garden. Whether it's framed artwork featuring leaf stamps, or cutouts in the timber beams, there is always a connection to the land of Chinzanso Garden. On top of this, the common areas are filled with dramatic floral displays and every building is surrounded by gardens so that green views are always in eye range. Even when indoors, you feel a connection to the world outside.
Luxury facilities
It wouldn't be a luxury stay without some pampering, and the Spa is just the place for it. Arguably the most healing part of the Hotel Chinzanso Tokyo property, the spa features a pool, sauna, treatment rooms and a hot spring with spring water imported from the Izu Peninsula.
On my tour, I also visit some of the wedding, meeting and event facilities, and the staff tell me there are three chapels and three Japanese shrines on-site to accommodate multiple weddings per day!
The Chinzanso Garden: Fireflies and a Sea of Clouds
Finally, after glimpsing it from windows all afternoon, I find myself in the Chinzanso garden. This lush oasis, featuring waterfalls, ponds, historic monuments and fine dining restaurants thoroughly tricks you into forgetting you're in Tokyo. The garden, discussed at length in this post, has a long and interesting history and is the perfect place to connect with a more traditional side of Tokyo.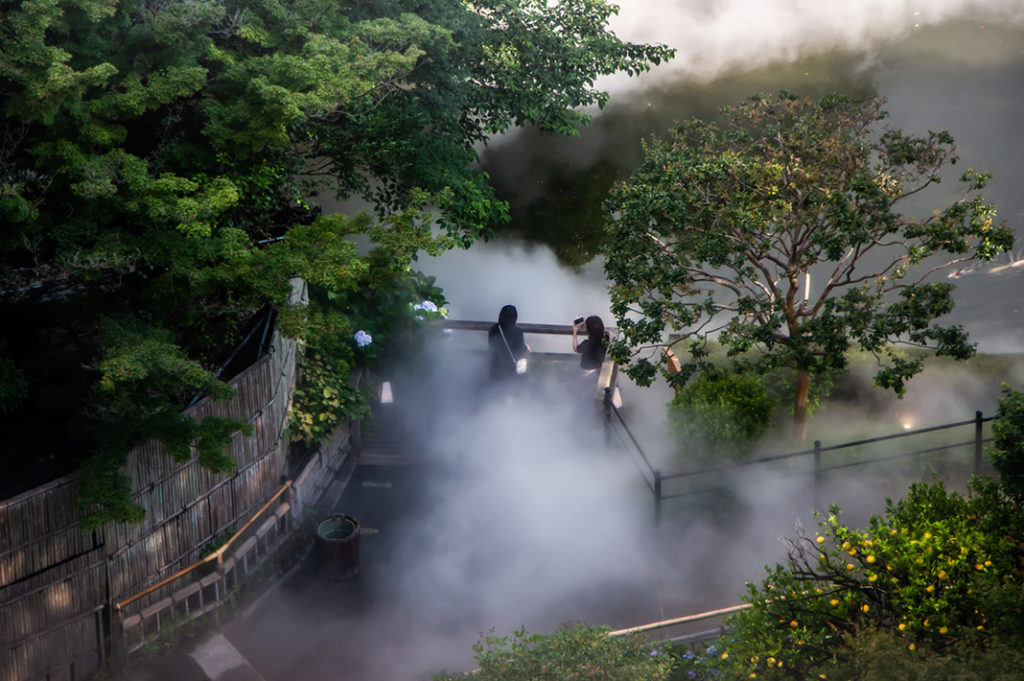 As I was visiting in the summertime, I was eagerly awaiting sunset so that I could see the fireflies emerge. Later, once the crowds had dispersed, I made my way down to gaze and the twinkling lights in the dark corners beside the streams. At this time of night, I practically had the place to myself, and it was around this time that the 'Sea of Clouds' rolled through, making the experience even more dreamlike. You can read more about the firefly experience in this post and the Sea of Clouds here.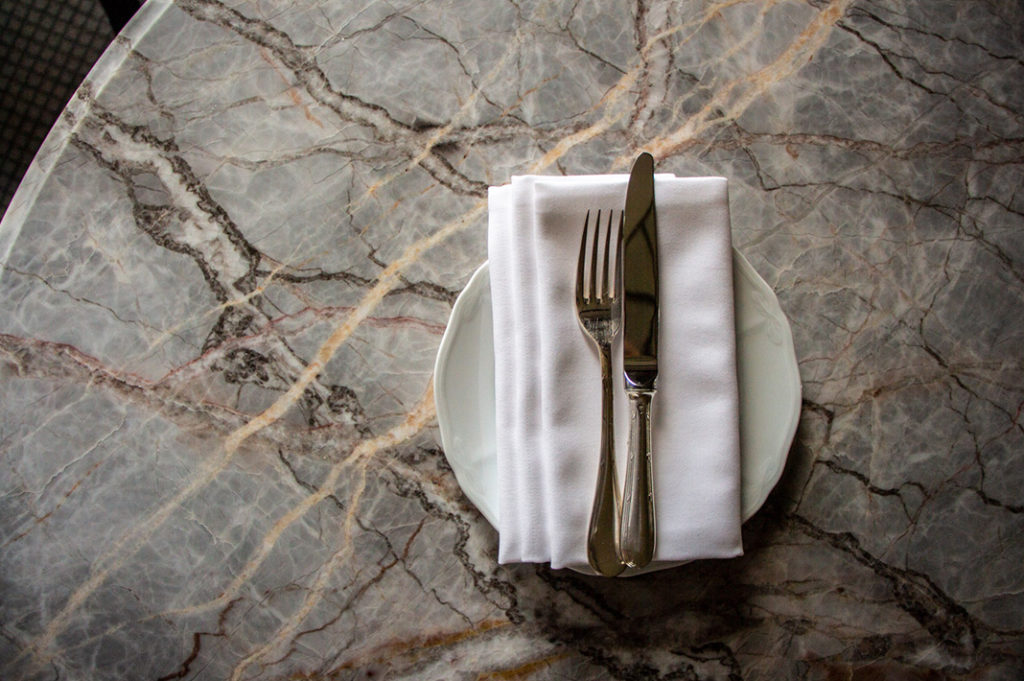 Exquisite Dining
The next morning, I wrap myself in a robe and settle into a chair by the window to watch the 'unkai' (sea of clouds) begin. I sip coffee in the soft morning light while below me, koi carp circle the pond and groups of small birds dart from one tree to another. I see a groundskeeper and a few guests strolling around the garden paths, all of whom are soon enveloped in the mist. Once the sea of clouds disperses, I make my way down to enjoy a delicious breakfast. I go for the Japanese breakfast, while my husband opts for a western breakfast course featuring truffle, freshly shaved by staff onto the meal.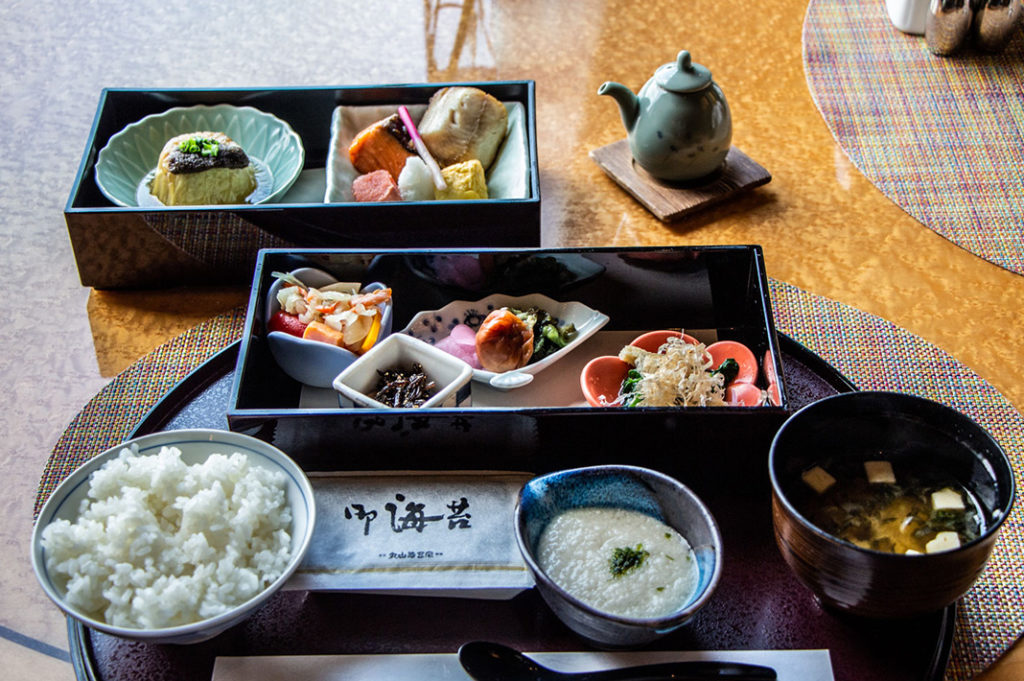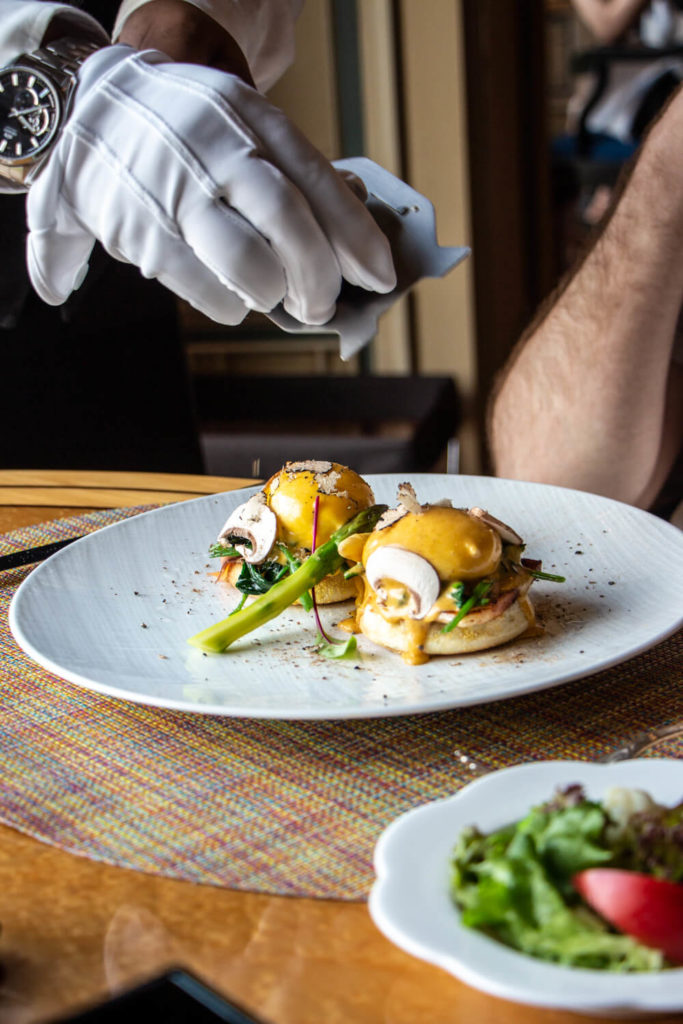 Hotel Chinzanso Tokyo is home to an impressive nine eateries ranging from casual bistro meals to Italian to soba and kaiseki. Basically, whatever you feel like, you'll find it. Surrounded by greenery, "Mokushundo" serves cuisine grilled on lava stone from Mount Fuji. You can find out more about the dining establishments here.
Final thoughts
Hotel Chinzanso Tokyo is a place to escape the hustle-bustle and fully relax with the luxury facilities. While you can definitely come and go from the hotel, there is so much to explore within the grounds and so many restorative wellness activities that you really won't want to leave. It's got the feeling of a resort, an oasis, and is the perfect tonic for any travel-weary soul. As I set off from the hotel, wishing I could stay for a few more nights, I vow to return one day. 24 hours is not enough time to take in everything Hotel Chinzanso Tokyo has to offer; I still have treatments to experience and blooming camellia to witness, after all.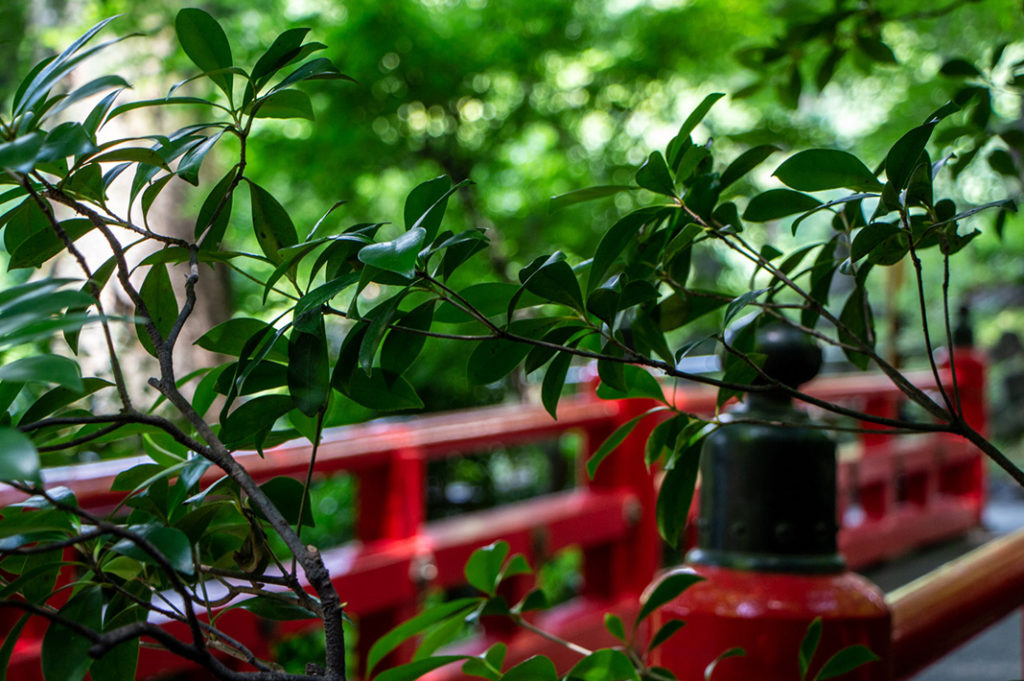 Accessing Hotel Chinzanso Tokyo
Hotel Chinzanso Tokyo is nestled in quiet, leafy surrounds beside the Kanda River, away from the many train lines and roads that criss-cross the city. This location is precisely what lends to the illusion of being in an oasis. Some popular access methods are as below.
10 minutes by Toei Bus (or taxi) from JR Mejiro Station
Around 10 minutes on foot from Tokyo Metro Edogawabashi (or 4-minute taxi)
10 minutes on foot from Waseda Station (or 5-minute taxi)
About 20 minutes by shuttle bus from JR Ikebukuro Station (weekends and holidays)
Address: 10-8 Sekiguchi 2-chome, Bunkyo-ku, Tokyo 112-8680
Official website: here
Post by Japan Journeys.