Unagi is a bit of a thing in Japan. Loved for centuries with an annual unagi-eating day and superstitious ties to virility, it has consequently and unsurprisingly made its way onto the endangered species list. This fact, coupled with its rising price tag, hasn't stopped consumption, though. There is still a love affair with this freshwater fish and the farmers can't keep up. Even though I do enjoy unagi, I tend to stay away from it for reasons of sustainability. But when I found myself headed to an appointment at Izuei Honten in Ueno, I decided to call it my eel farewell tour.  
Izuei Honten and Eel
Unagi, or freshwater eel, has a long history in Tokyo. Back when the city was named Edo, eel was all the rage, and small food stalls sold it on the streets. One such place came to be known as Izuei Honten and they can still be found serving up eel, nine generations later, in Ueno. This 260 year old restaurant has since expanded to multiple other locations but the original store sits next to Ueno Park, just across the road from the Shitamachi Museum. And as you can expect from one of the oldest eel restaurants around, Izuei Honten has a traditional aesthetic—but there's a rather modern twist.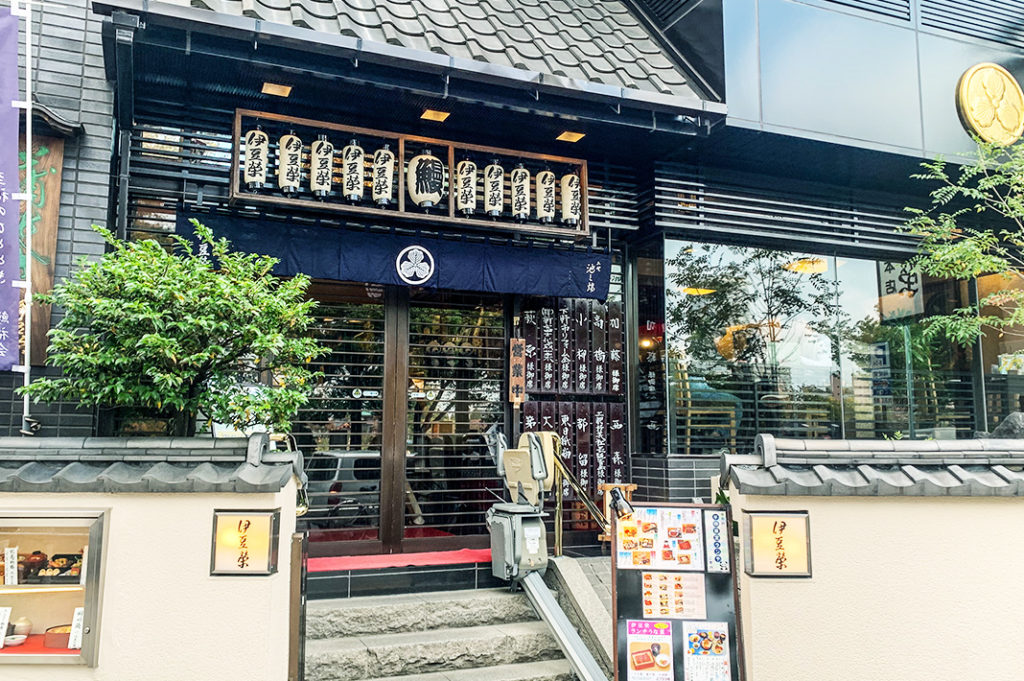 The exterior is low walls, lanterns, a noren curtain and…wheelchair lift!? This detail makes me smile; I imagine it being installed to service some important ancient Japanese regulars. I step into a waiting area lined with cushioned stools and ahead of me is a podium and concierge. She greets me happily and shows me to my table. The decor, like the exterior, is modern and functional with traditional elements.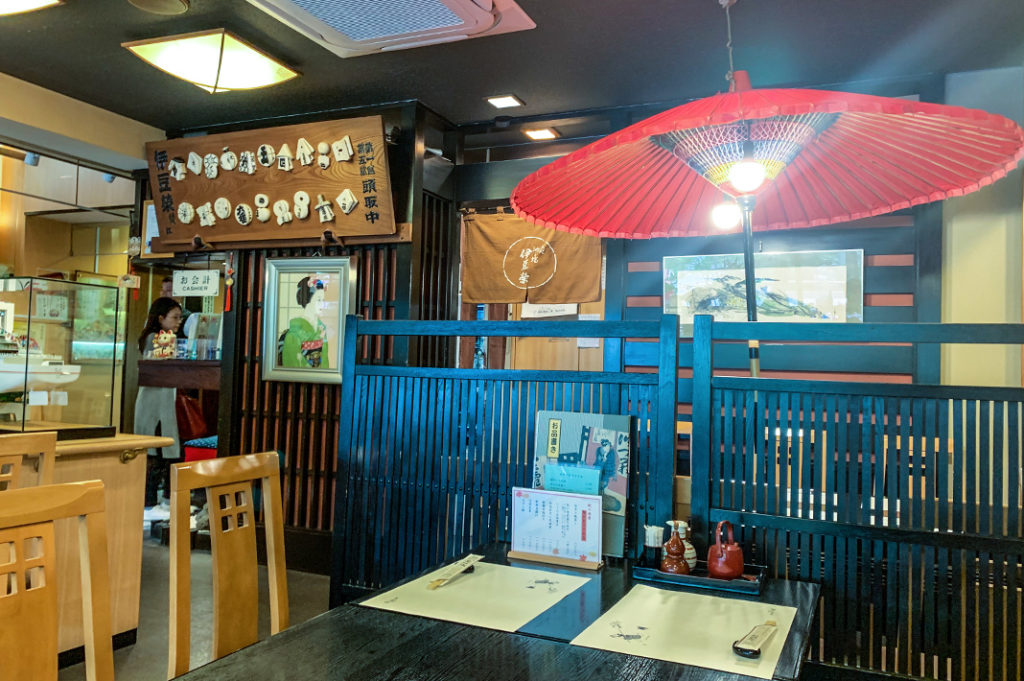 The staff are traditionally dressed and there is soft shamisen music playing in the background which matches the soft lighting and hushed tones of the other diners; businessmen on a rushed lunch break, two older women having a long catchup, a date, a solo diner. Sunlight pours in through the large window across the front.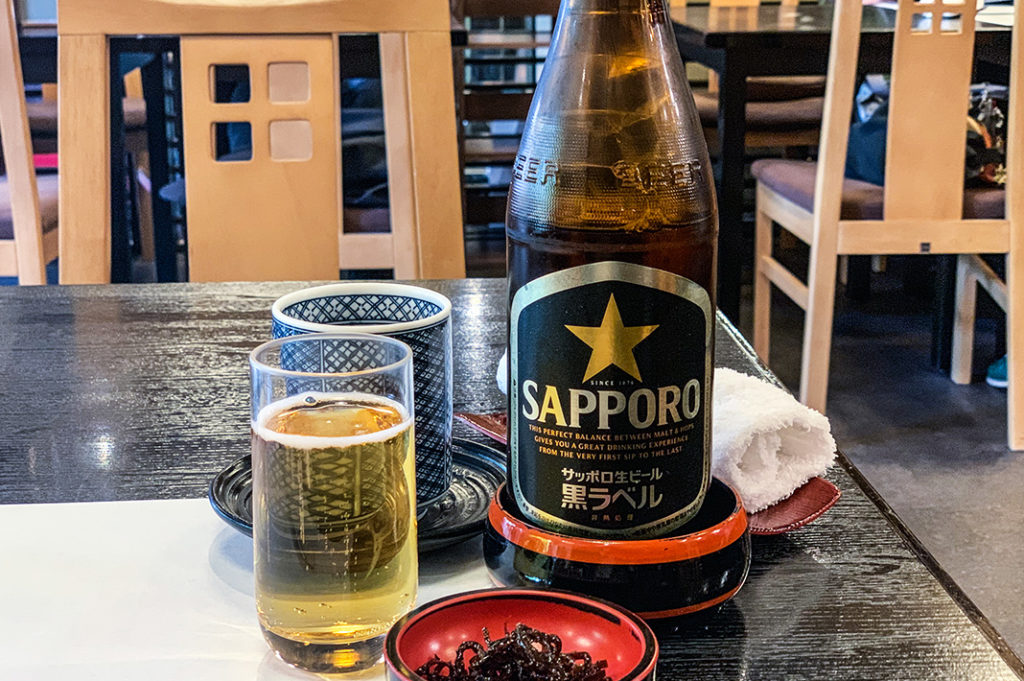 The Menu
The English menu has many different courses and set meals ranging in size and composition. Most feature eel though there are other options such as tempura and sashimi. You can expect to pay anywhere between ¥3,000 and ¥22,000 depending on how decadent you go. I opt for the mid-range 'Himeju' set which costs around ¥4,000.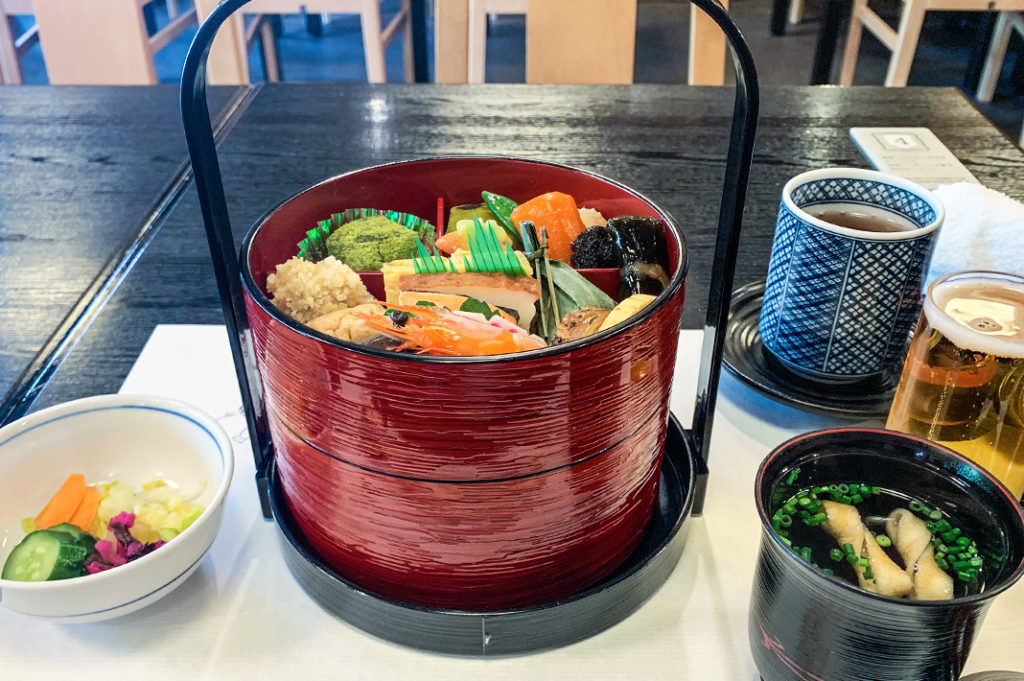 The waitress comes out carrying what looks like a lacquered bucket by the handle. She sets it down in front of me and removes the lid. To my delight, the top layer of this bento box is full of delectable appetisers like prawn and salmon, simmered vegetables and candied and fried morsels.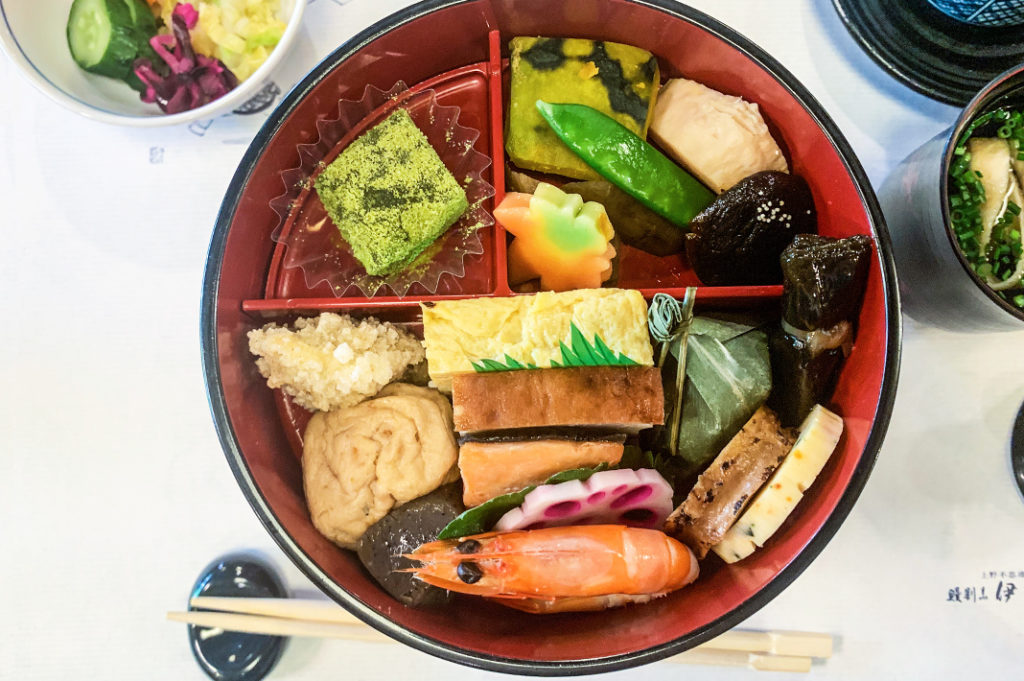 I stop myself from tucking in, deciding first to get a look at the star of the show. As I uncover the bottom layer, the sweet, smoky aroma of the charbroiled eel billows out and I breathe it in. The unagi sits glistening atop a bed of seasoned rice, looking pretty as a picture. So I snap a few pretty pictures before digging in.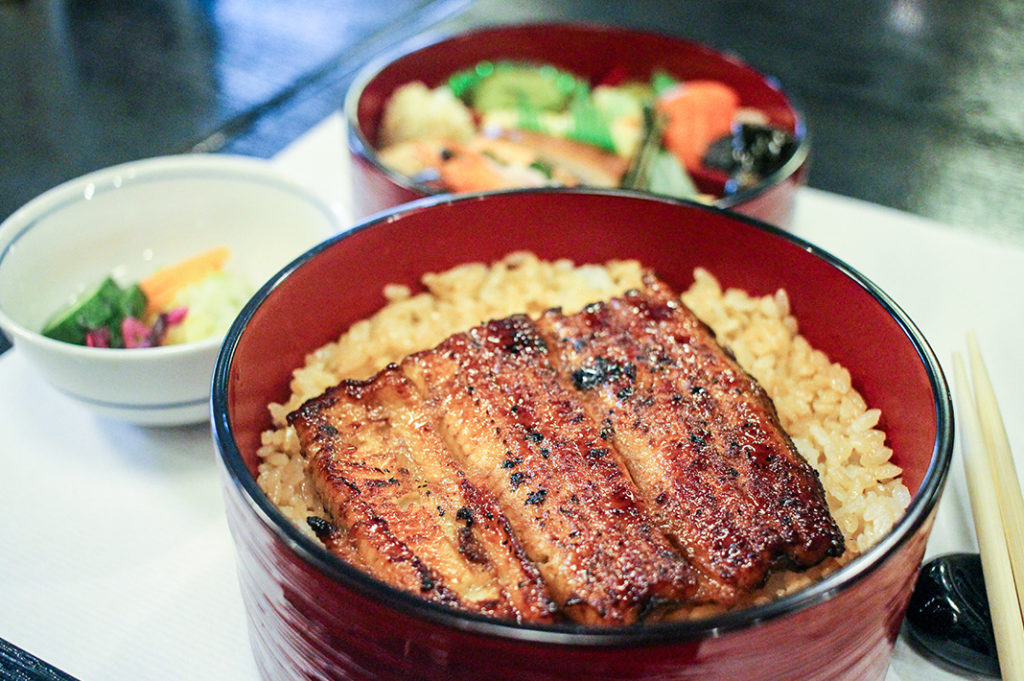 As expected, it is buttery, melt-in-the-mouth and charbroiled to perfection. The eel comes glazed in Izuei's secret sauce, though there is more on the table for those who really like the extra flavour. I pick at the cold appetiser layer, switching between that and the eel and chasing it down with the hot soup.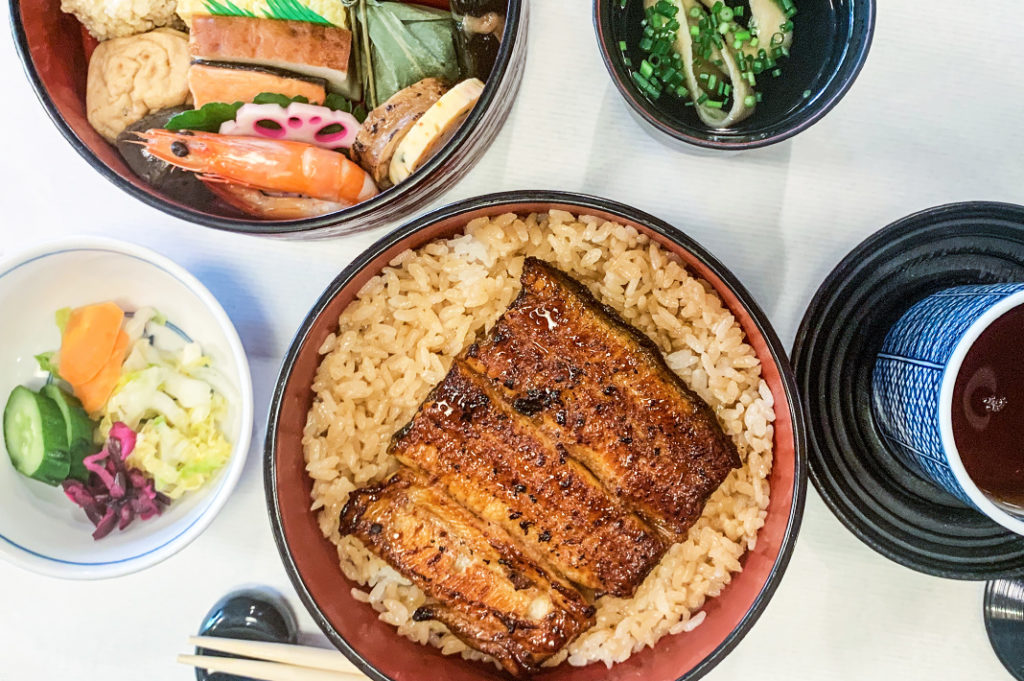 Final Thoughts
The unagi at Izuei is delicious, as it surely has been for hundreds of years. And while there are a few other options on the menu, it appears they are sticking to their guns. I like to imagine that the restaurants who rely on eel are doing all they can to ensure the sustainable future of its farming. Who knows, perhaps the tides will change and eel will become common again some day. If you are interested in trying eel one last time or before it's too late, Izuei Honten is definitely a good place to do so.
Izuei Honten
Address: 2 Chome-12-22 Ueno, Taito City, Tokyo 110-0005 (link)
Open: 11:00a.m.–9:30p.m. 
URL: http://www.izuei.co.jp/
Post by Japan Journeys