It's an open secret for Tokyo diners—you'll find all the great restaurants where the salarymen congregate. Yes, it's true! Any area with a high concentration of office workers is where you'll find good eating. Shinbashi is one of those areas. While this isn't the first area in Tokyo one associates with soup curry restaurants, a lunch spot we really like in Shinbashi is Soup Curry Ganesha.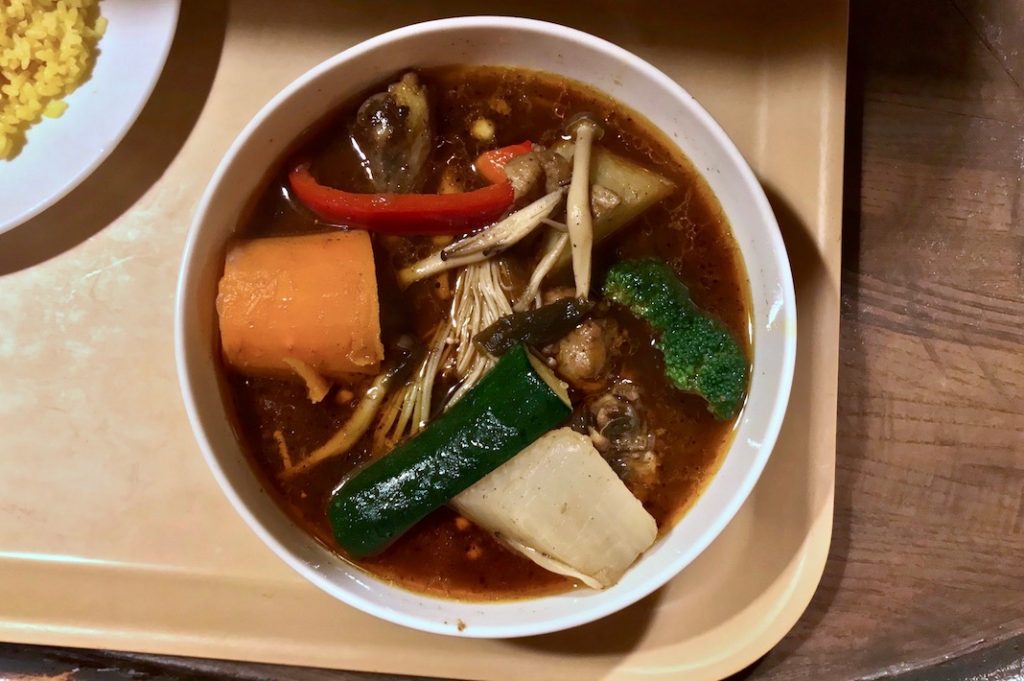 What is soup curry?
Soup curry is exactly as it sounds, and more. Originating from Hokkaido, it's a deeply soulful and spicy curry-flavoured broth that's chock-full of vegetables. Sometimes there's protein in the form of chicken or pork. Best of all, it's highly customizable. Choose from several different broths, adjust your spice level, and decide on the amount of rice. You can even add extra vegetables if you wish.
To my mind, Ganesha's soup curry stands out in the Shinbashi area as one of the more vegetable-heavy eating options around. You gotta get your daily dose of green!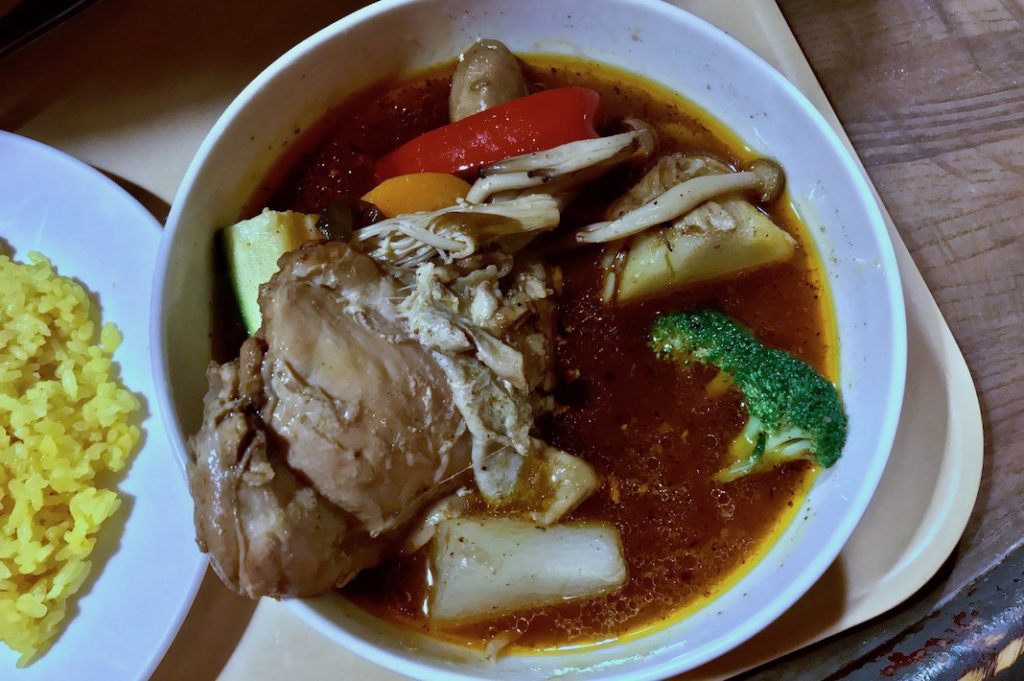 What to order here
The menu at Ganesha is less extensive than some other soup curry restaurants in Tokyo. But there's enough to keep diners happy. You can choose from variations like eggplant curry, chicken curry, vegetable curry, and tomato curry. The latter tastes a tad tangier from the yoghurt in the soup.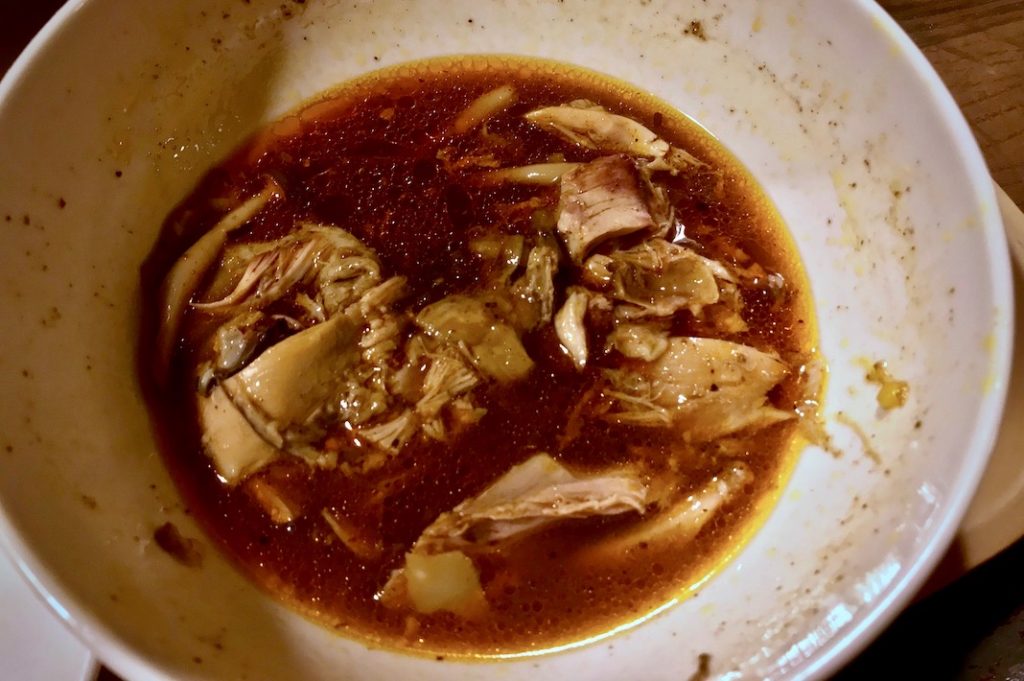 Personally, I just order the classic chicken and vegetable curry. This is a classic menu item at most soup curry places. Here, the large bone-in chicken thigh has been simmered till it's tender and practically falling off the bone. I love stripping the meat off the bones after I've eaten all the vegetables, and stirring the rice in to make a kind of congee.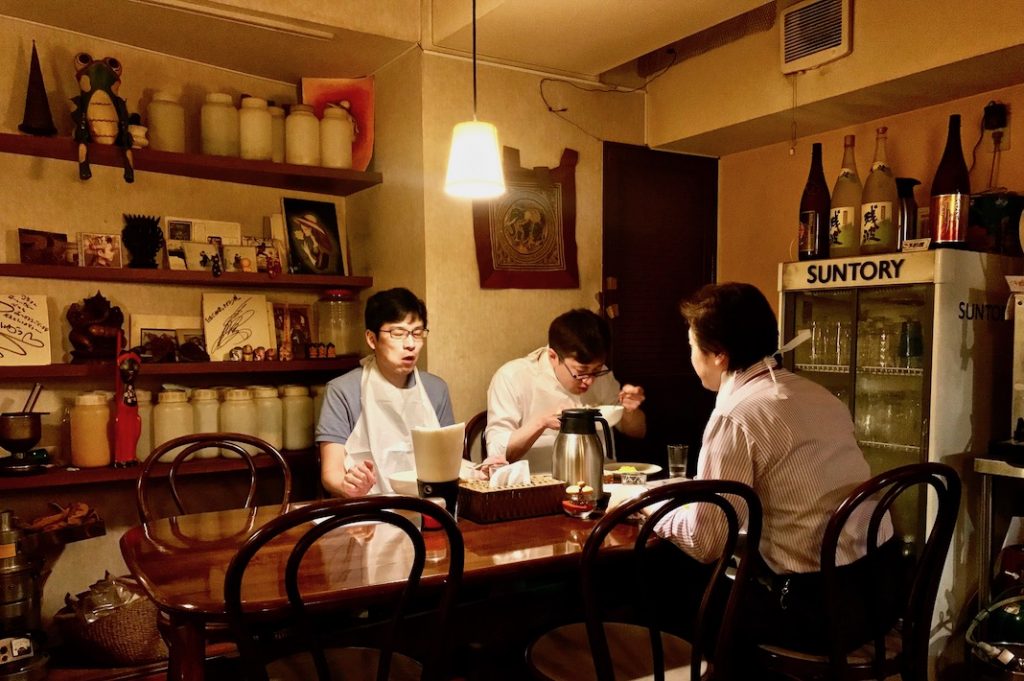 At Ganesha, the vegetables arrive in large, hearty chunks. Ganesha's soup base is mild on the heat, but has plenty of depth from the herbs and spices. They reputedly use 15 different herbs and 30 different spices, which is probably why drinking it reminded me a little of Chinese herbal soups.
The more soup curry restaurants you try, the more variations you'll encounter. If you find yourself in Shinbashi, though, Ganesha is good place to start with.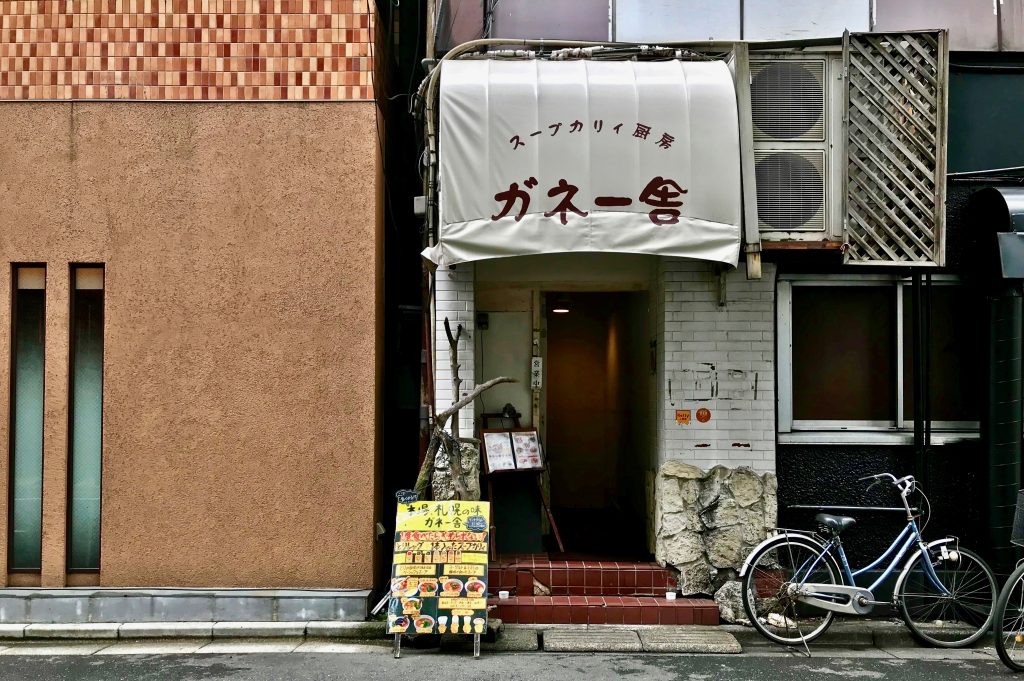 How to get here
Ganesha is a 5-minute walk from the Karasumori Exit of Shinbashi Station.
Name: Soup Curry Ganesha
Address: Komeisha Bldg B1F, 5-12-2 Shinbashi, Minato-ku, Tokyo
Open: 11:30–14:30 and 17:30–20:45 (Mon–Fri); 11:30–14:00 (Sat); closed Sundays and holidays
URL: https://www.shinbashi-mall.jp/shop/ganesha/
Post by Japan Journeys.