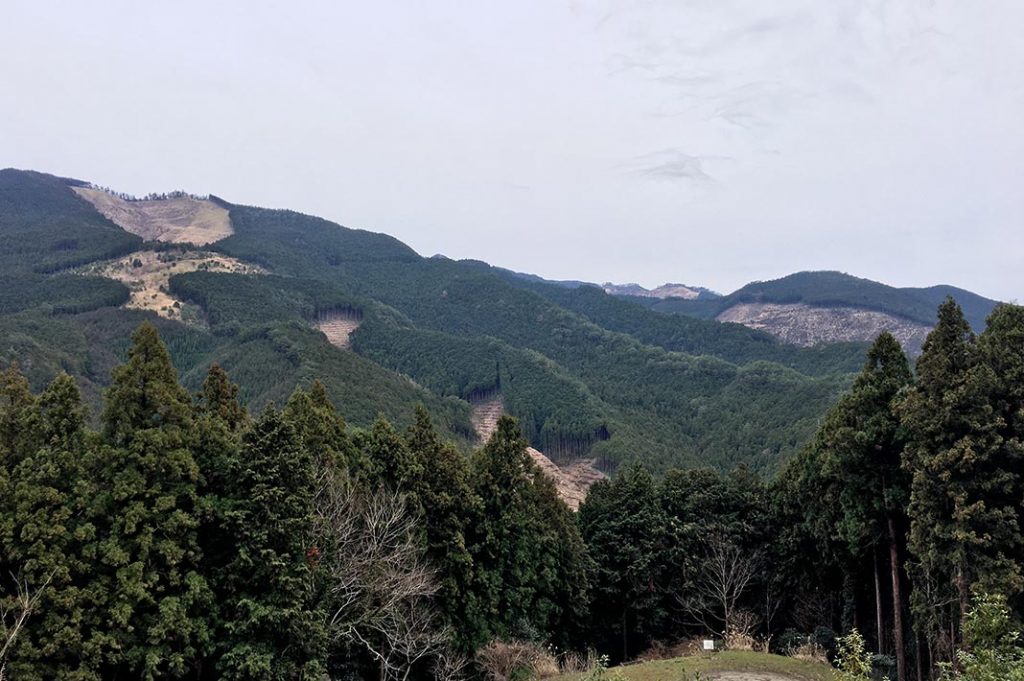 Takahara to Tsugizakura-oji
The Takahara to Tsugizakura-oji day is the first real taste of the Kumano Kodo Nakahechi Route hike. This stretch is around 13km with a total elevation gain of 830m and total elevation loss of 200m. It is a 6–8 hour day which begins with another warming 300m ascent. It is great preparation for day 3 (the big one).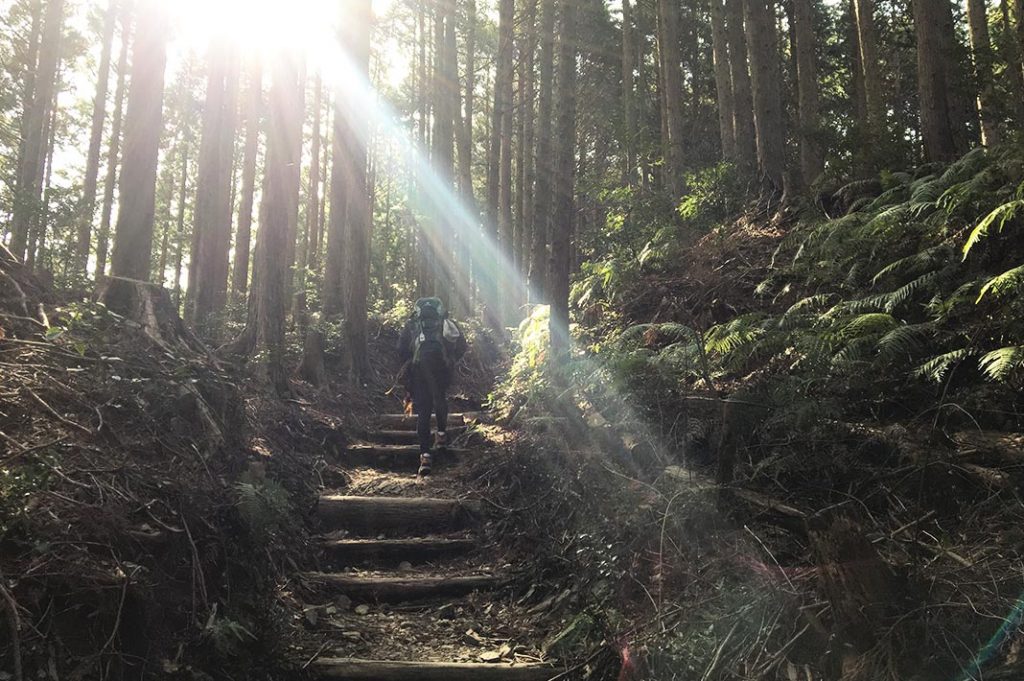 The route itself involves both paved and unpaved roads, with signposts every 500m to display your progress.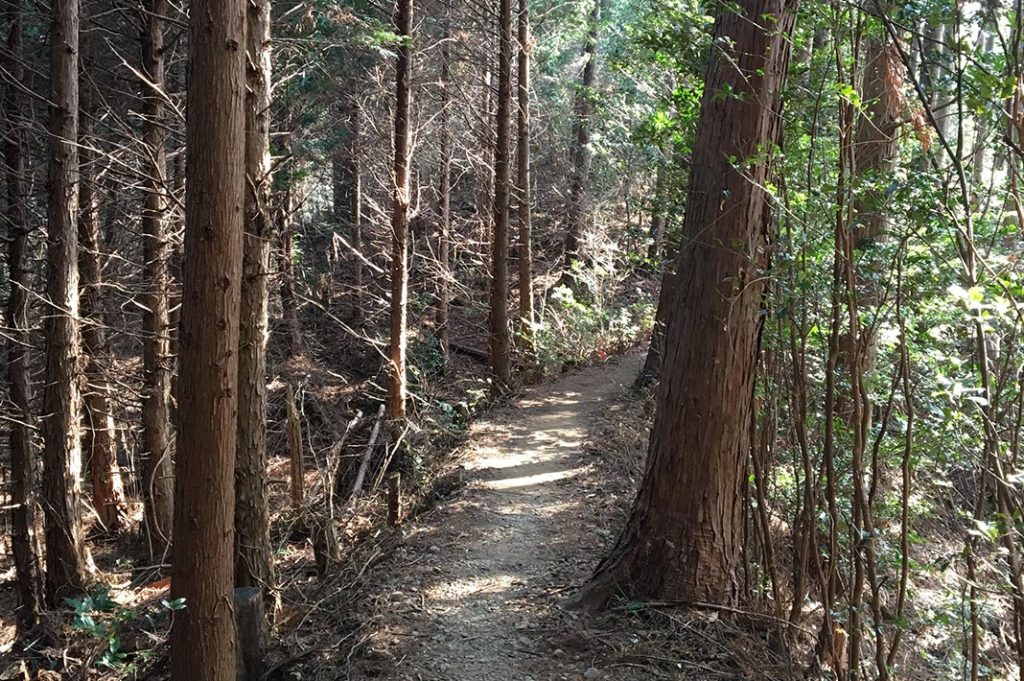 Enjoy a break
A little over half-way, with the hardest parts done, you will come across the roadside Michi-no-Eki rest stop. The car park is frequented by locals on roadtrips stopping for supplies or a bathroom break. The store has all kinds of treats; from sushi to ice cream and local fare—even vegan cakes. The outdoor tables and benches make for a nice lunch spot, where you can bask in the sunshine.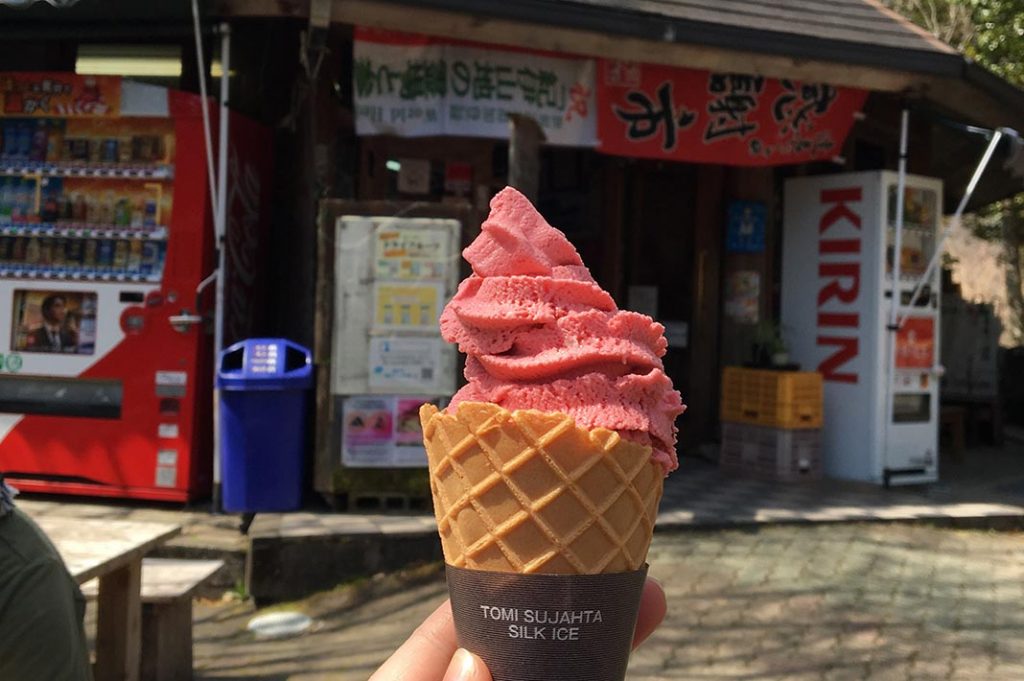 Tsugizakura-oji
Toward the end of the day's hike is the impressive Tsugizakura-oji. A large torii gate stands in front of a steep and ancient-looking stone staircase, flanked by gigantic cedar trees.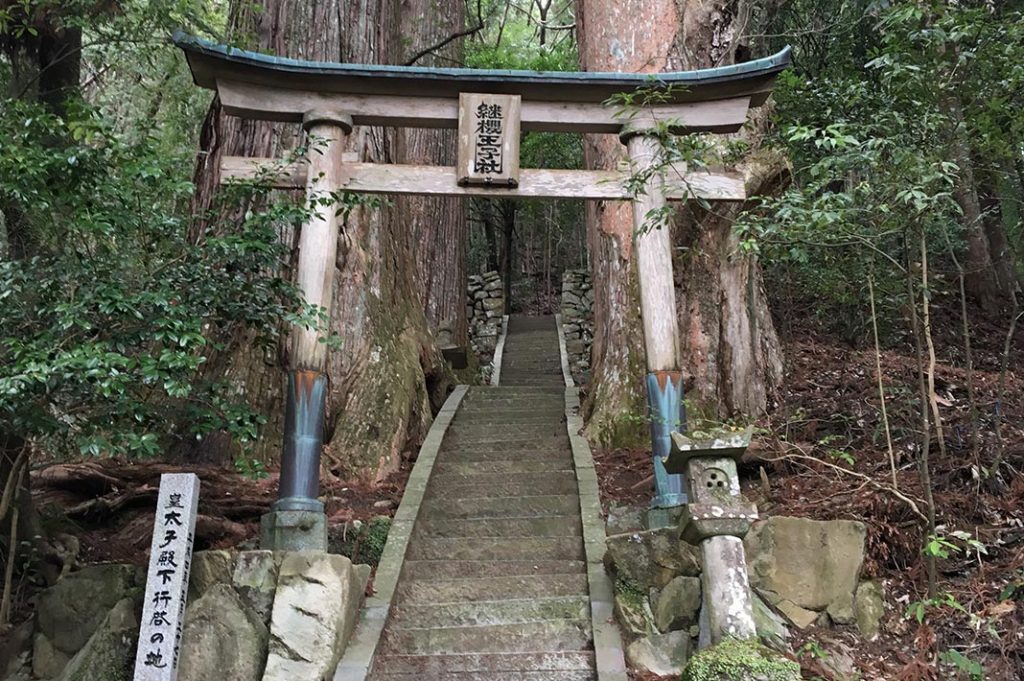 An 1109 diary entry described a rare sight in this location—a cherry tree grafted onto a cypress tree. Thus it came to be named 'tsugizakura', or 'grafted cherry tree'. Those trees have continued growing ever since, the cedar estimated at over 800 years old. Interestingly, the branches all point south toward the sacred Nachi Falls in Nachisan, a powerful site in the Kumano area.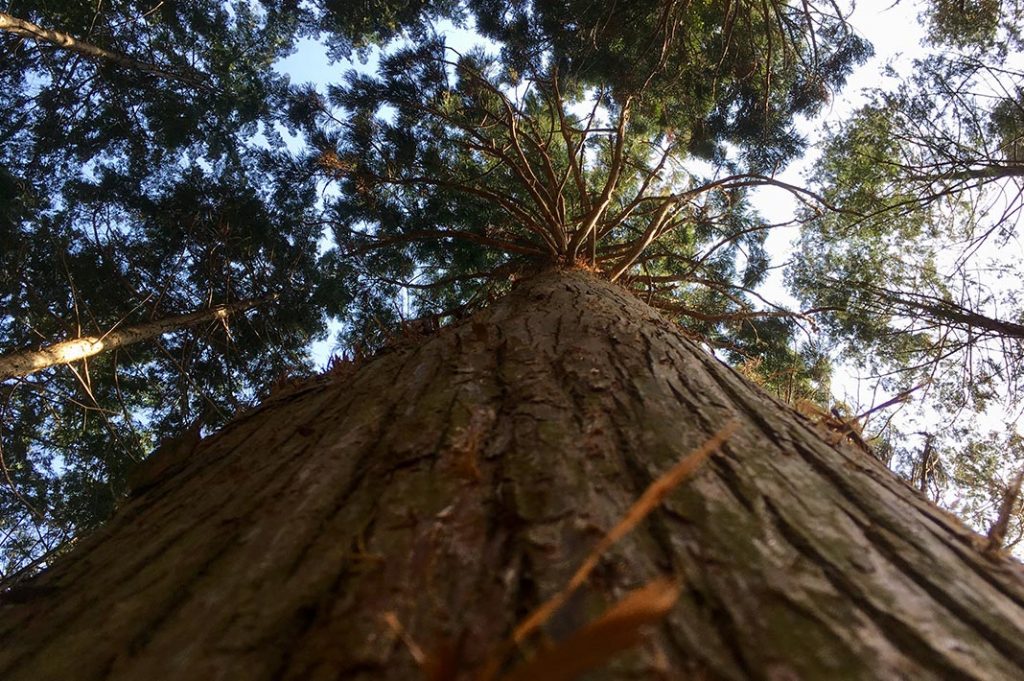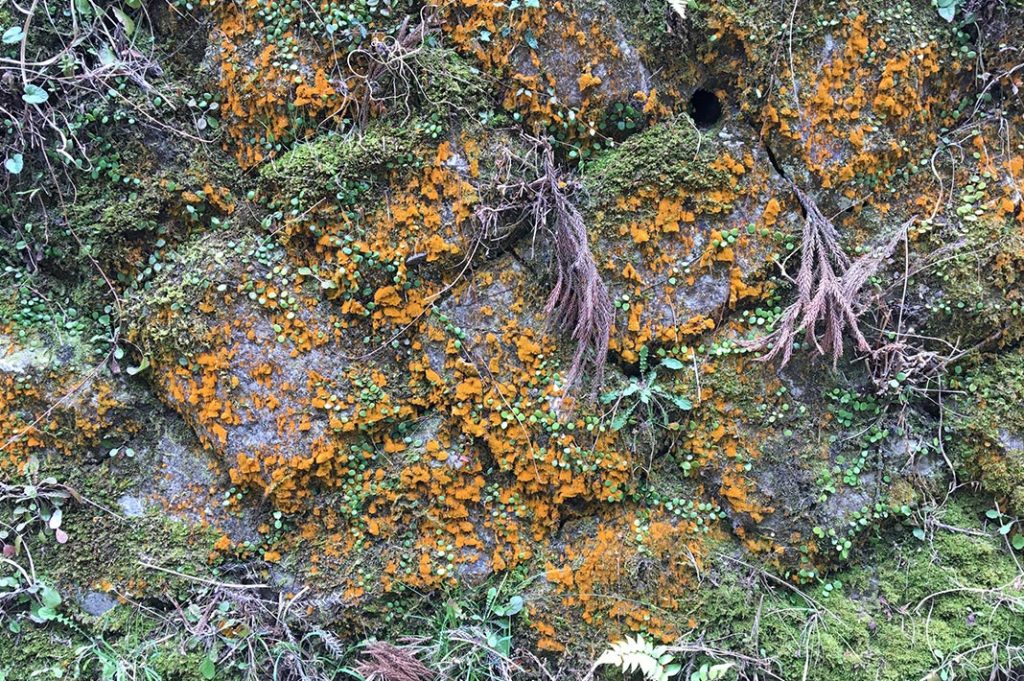 Taking time to relax
Our check-in was not until 4 pm, so we had some waiting around to do at Tsugizakura-oji. We'd bought some local citrus earlier so enjoyed them with complimentary hot tea at the adjoining Toganoki-jaya teahouse. Eating, sipping tea and making small talk with fellow hikers—this scene has no doubt replayed for centuries.
It was in this area that we came across some Japanese Macaques picking fruit from a nearby tree. Startled by our presence, they scurried off into the leafy mountain slope to watch us continue our journey.
After checking in and bathing, we began our delicious meal with a clink of beer glasses and a collective 'otsukaresama'. This is the 'cheers' you'd say after having done something tiring. Hence, it would become our nightly ritual. That night we went to sleep thinking of the journey from Takahara to Tsugizakura-oji and imagining what lay ahead.
Read about the next day, day three, here.
Kumano Kodo Travel Site: http://www.tb-kumano.jp/en/kumano-kodo/