Laid back, tattooed staff, grungy design, avocado on toast and cold drip coffee. Sounds like a regular Sunday morning in Melbourne, but it's in fact one of the best places to grab breakfast in Tokyo: Tractor in Nakameguro.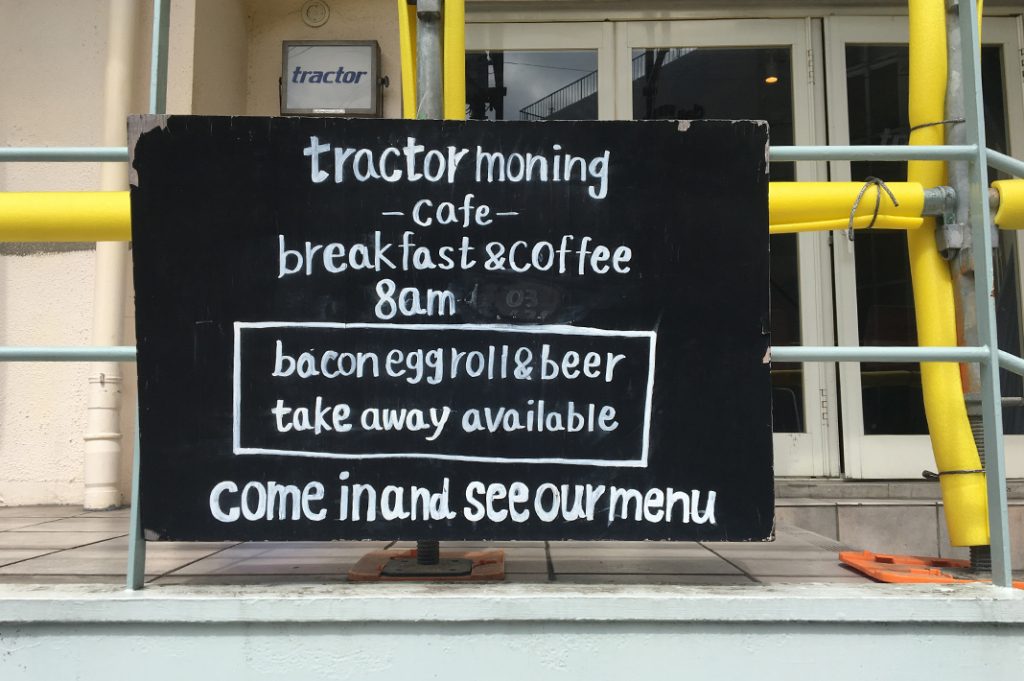 Tokyo Breakfast Culture
When you come to Tokyo, you will be spoilt for choice in terms of food. Ramen for lunch, Michelin starred sushi for dinner, perhaps even some late night yakitori. It's a food lover's paradise. Around midnight, the streets will be full of people scoping out their next venue or heading for last train while the chefs and bartenders settle in for another few hours.
Early risers will notice a very different scene; roller shutters down, garbage bags out and no food in sight, unless you count convenience stores, 24hr chains or the golden arches. And this is at 10am! Coming from Melbourne, Australia, where our entire generation supposedly spent our house deposits on smashed avocado toast brunches, this took a little getting used to. And while I do try to adapt to the culture of my new hometown, there are still some home comforts I will occasionally seek out.

The city starts to come alive again around 11am, but before that you may not see a large variety of food options. Don't get me wrong, Tokyo has a lot of coffee shops, breakfast restaurants and brunch spots, but given the size of the city and your location, you kind of have to know where to look.
Tractor: Nakameguro's Best Breakfast Spot
I've been to a few breakfast spots around town (which I'll get around to listing some day), but to me, this one feels a lot like home. A quiet backstreet location and unassuming facade give way to a grungy interior with bric-a-brac furniture and chilled out music in the background. The solitary staff member is a man of few words and totally laid back.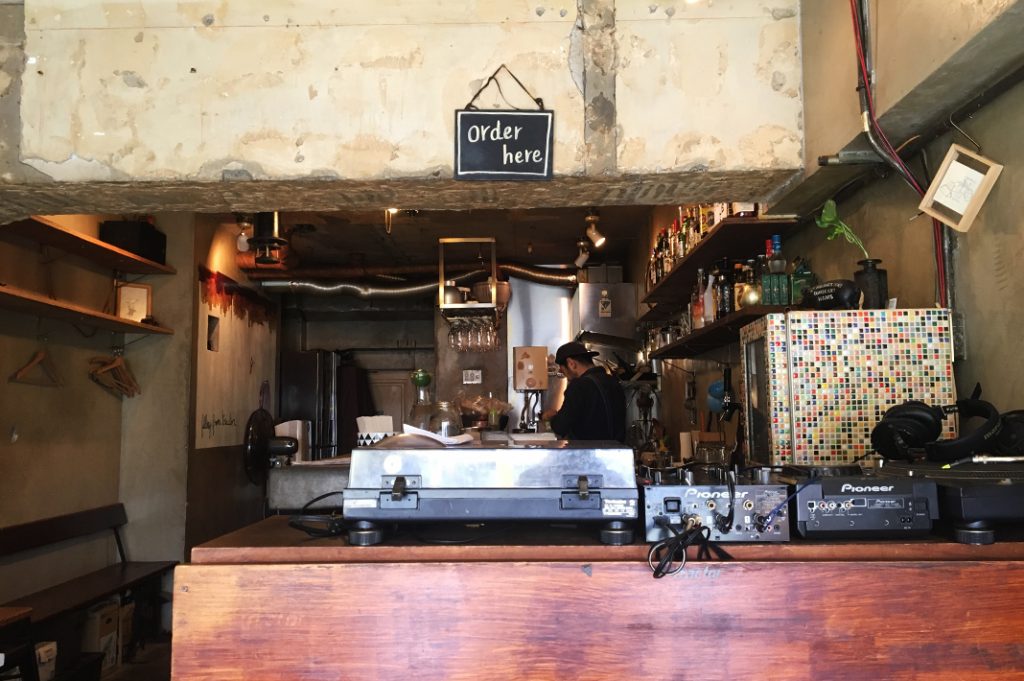 The menu features muesli, eggs any way and heaps of delectable fresh and homemade sides, at a much more palatable price than in Melbourne, I must say. There is something for everyone including gluten free and vegan options. We made our choices, ordered at the bar and settled in with Shazaam tracking the playlist and the smell of bacon and toast wafting tantalisingly from the kitchen.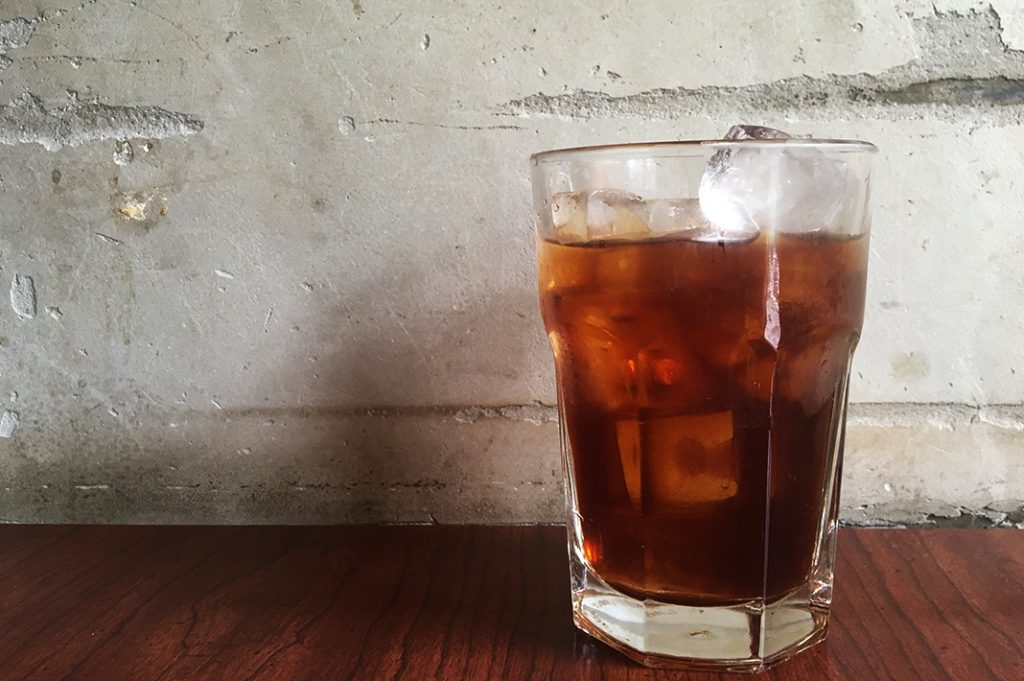 After the hour of bureaucracy and form-filling I'd just completed at the local city office, the cold drip coffee completely picked me up, dusted me off and gave me a reassuring nudge forward into the rest of the day. My senses were heightened—the telltale sign of a good brew—and I could hear the shake of the frypan and the hissing of my marinated mushrooms being flipped around in it.
The taste test
The 'tractor sandwich' may not look like much but it's the best breakfast sandwich I've come across in Tokyo.
The rye bread seems thick but when you bite down, there's only the slightest resistance from a lightly toasted exterior before everything is suddenly melting together in your mouth. The fried egg and bacon are almost overshadowed by the oozing medley of mashed potato, cheddar, hollandaise, tomato sauce and tabasco. It's a peppery, flavourful bite you'll want to keep tasting long after the sandwich is gone.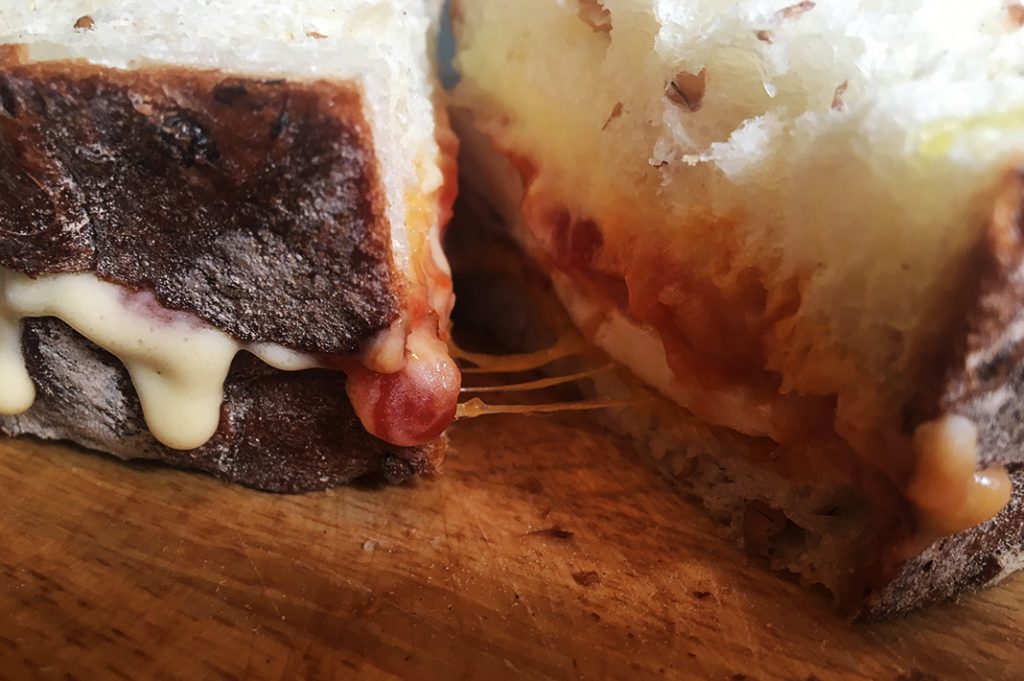 The 'sauteed mixed mushroom bruschetta' was a fresh, well presented dish.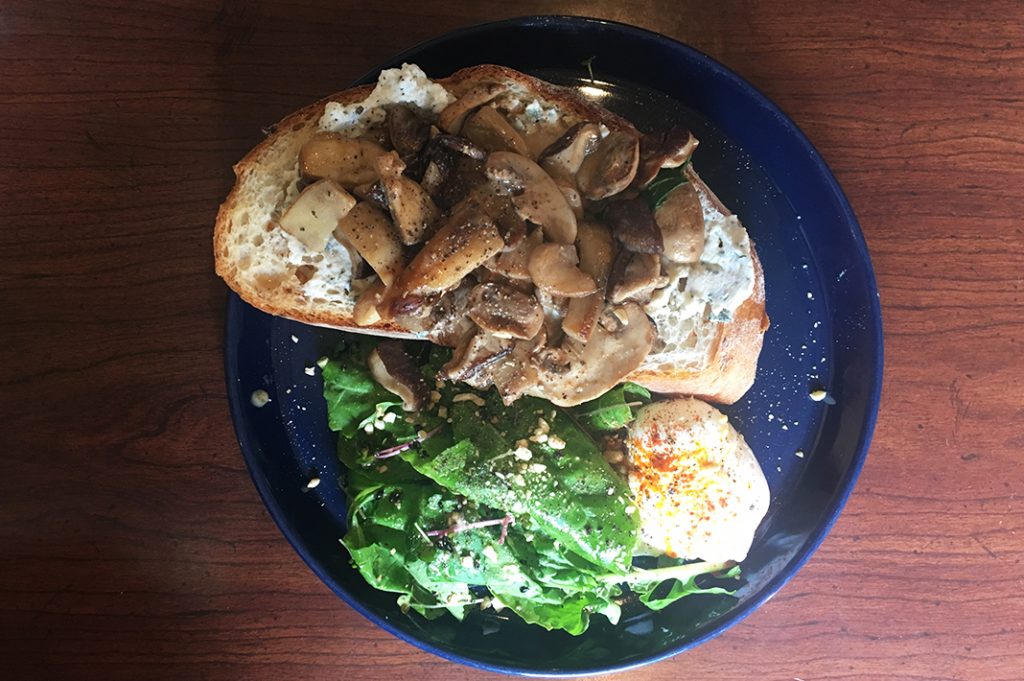 The thick-sliced toast was slathered in a delicious herbed cheese spread and topped with a steaming assortment of sauteed mushrooms. On the side, a dressed rocket (arugula) salad and poached egg, sprinkled with nuts and paprika respectively. The hint of wine from the marinated mushrooms, the salty cheese and the rocket, some of my favourite flavours all together.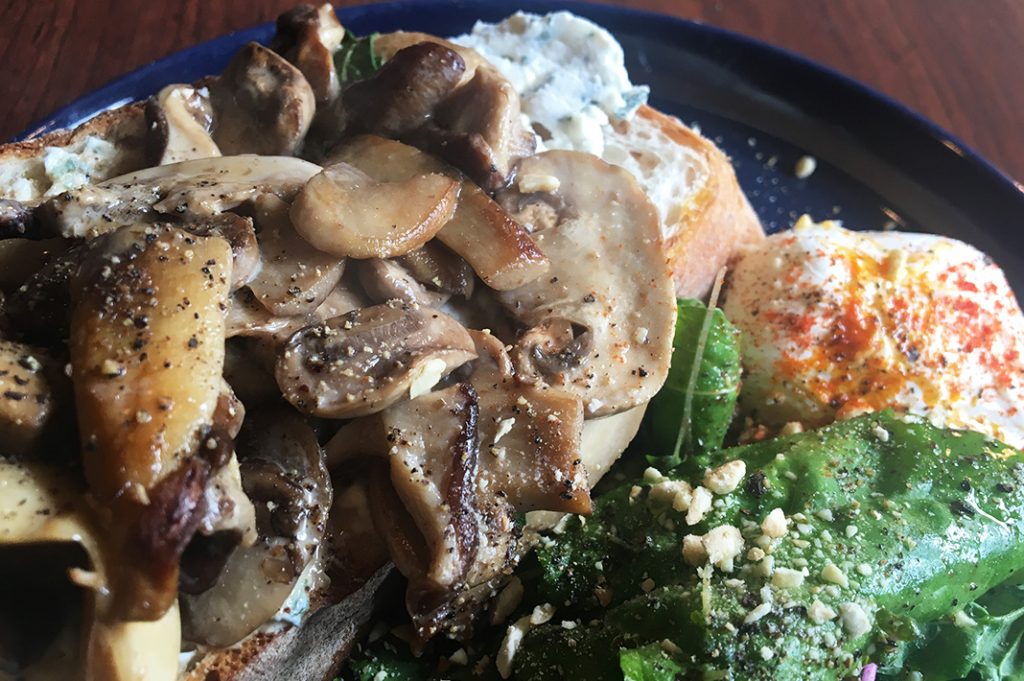 With that blessed cold drip coffee still coursing through my veins, my senses still on high, I could feel the easy expansion of my lungs as they let out a deep, contented sigh.
Additional Point
I've never had a problem getting a seat on a weekday, but weekend breakfasts can get a little hectic for a guy working alone, so I have been turned away a few times when he is at (his) capacity, despite seats being available.
Tractor is open for all-day breakfast from 8am–2:30pm, then again from 7pm–3am. So if you find yourself doing the midnight venue shuffle in Nakameguro, swing by Tractor and get a jump on the breakfast crowd.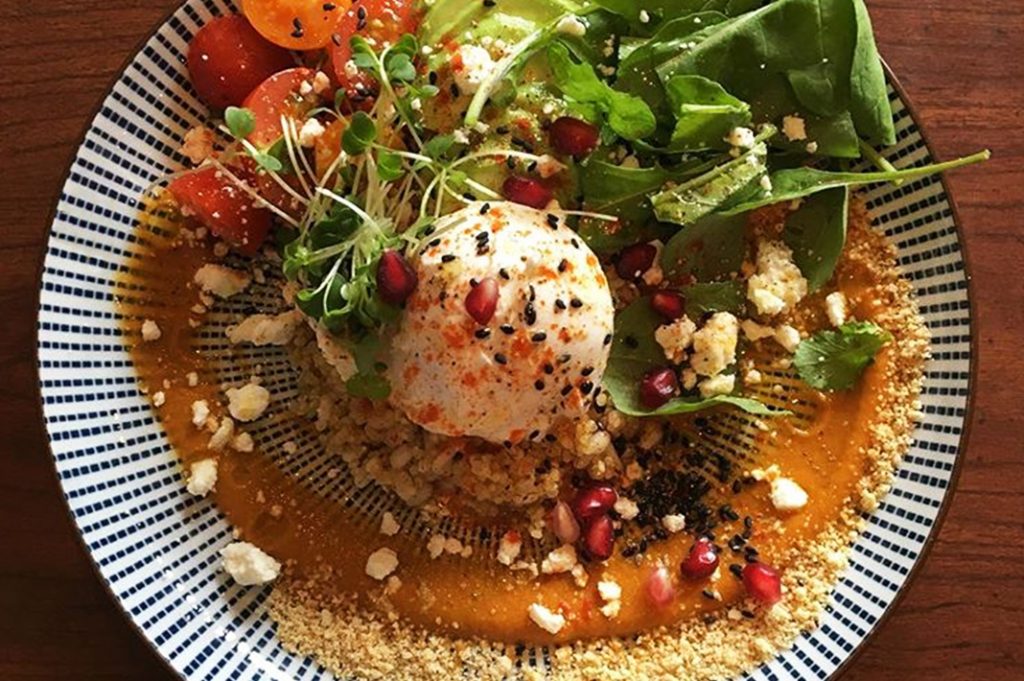 Name: Tractor
When: 8am-2:30pm and 7pm–3am. Closed Mondays.
Where: 1-3-5 Nakameguro Meguro Tokyo.
Web: https://www.instagram.com/tractor_morning/

Post by Japan Journeys.