Tokyo rightly deserves its reputation as a world-class shopping destination, especially when it comes to electronics and other niche items. Among this category are cameras. This should come as no surprise since many of the top camera brands are Japanese, including Nikon, Canon, and Sony. Before moving to Japan, a friend recommended to me that I bring my vintage film camera along, as "people are into that there." He was not wrong. Read on to discover my top shops for camera shopping in Tokyo.
Browse a Huge Camera Selection at Map Camera
Shinjuku is one of the best neighborhoods in Tokyo for electronics and gadgets. It's no surprise that this area contains Map Camera, a multi-level store with a great selection of both used and new cameras. This premium camera store is spread out over four different levels in a narrow building in Nishishinjuku. The floors are organized by brand, so check the floor guide by the elevator to find the correct floor.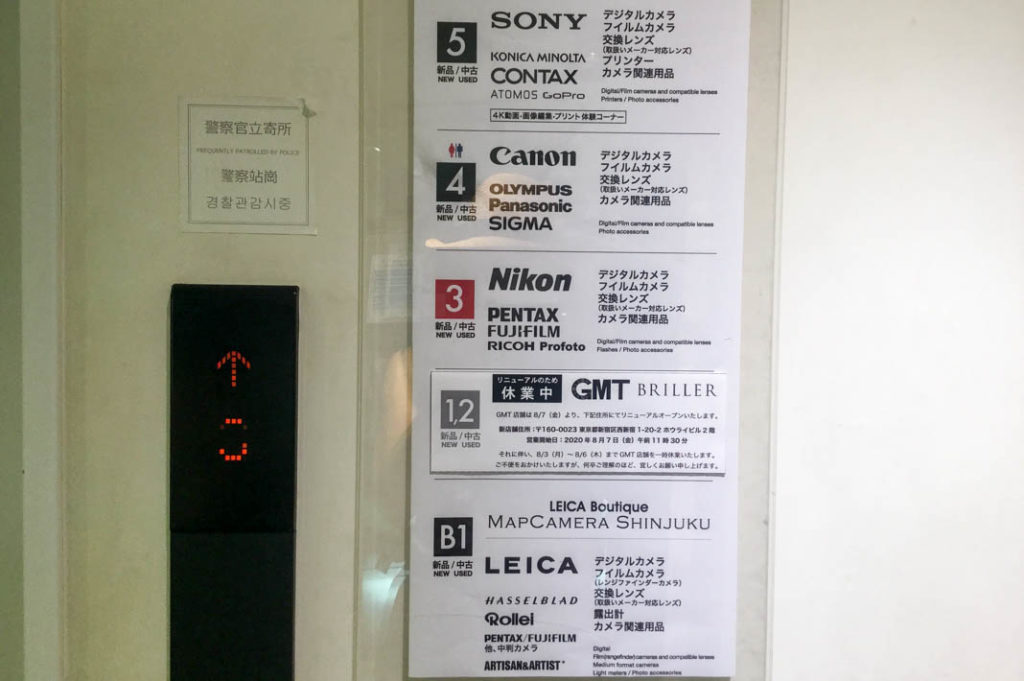 Even if you don't have a specific camera in mind, Map Camera is a gorgeous store. It's fun to browse the beautiful specimens on display. Worth checking out is the basement level, which houses a gorgeous Leica showroom as well as Hassleblads and collector film cameras. I personally love going down there to daydream, before heading up to search for something more budget friendly.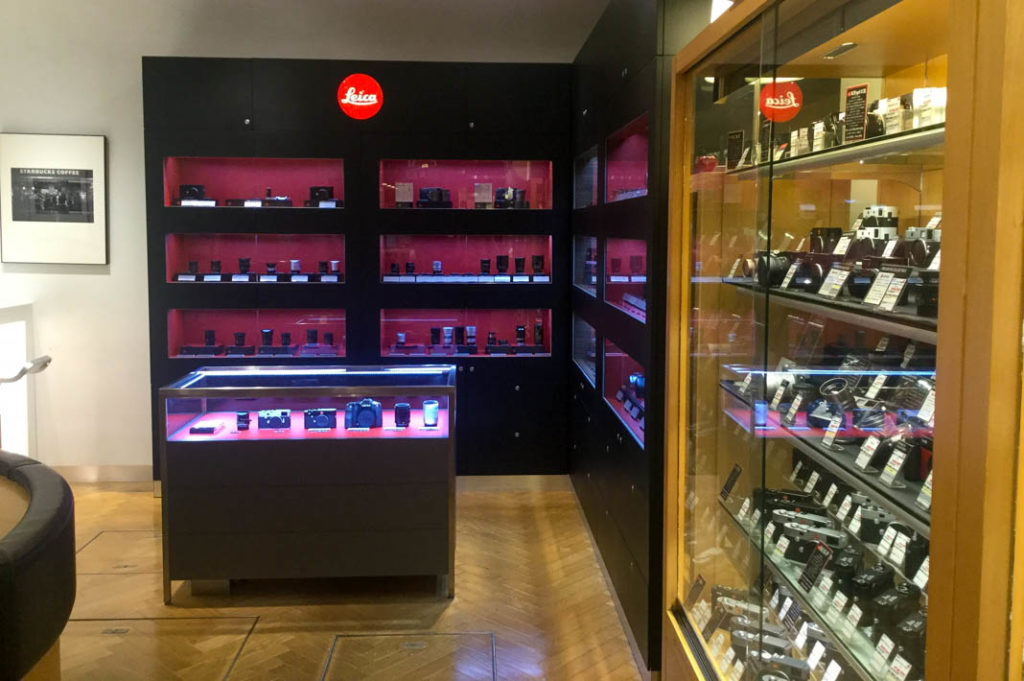 When shopping at Map Camera, you'll notice that each item has a value, such as Like New, Very Good, and so on. This is great since you can compare products and determine the best fit for you. You can also consult the helpful staff members.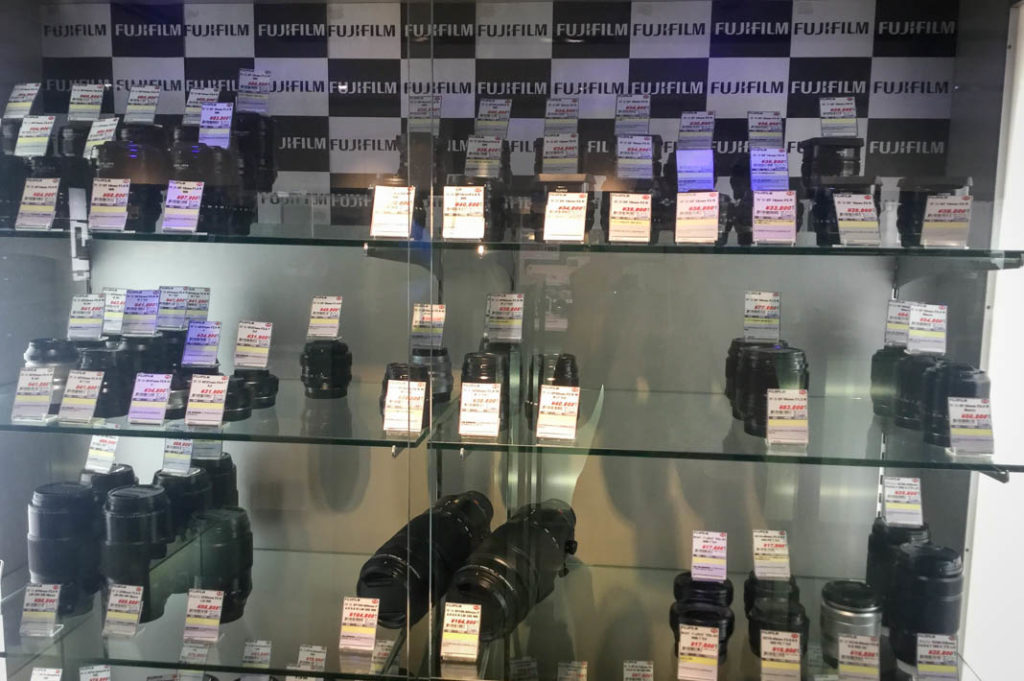 Shop for Great Deals at Fujiya Camera
For another great camera store, check out Fujiya Camera in Nakano. It may not be as sleek as Map Camera, but this store also has a fabulous selection of used and new cameras – and often better deals. Since it's easy enough to get to Nakano from Shinjuku, one could even go from one location to the other easily to shop around!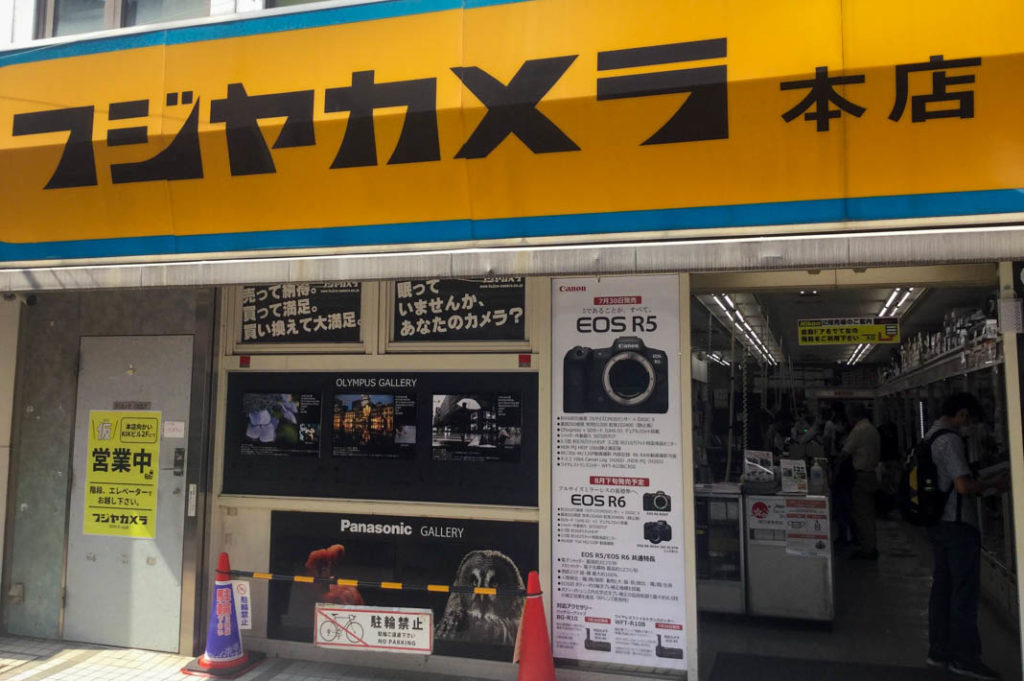 Fujiya Camera is also spread out across a few different floors, so check the guide if there is something specific you are looking for. There is also an annex shop that carries accessories like tripods and lenses as well as older film cameras. It's fun to pop into the annex if you have the time or are in search of these items.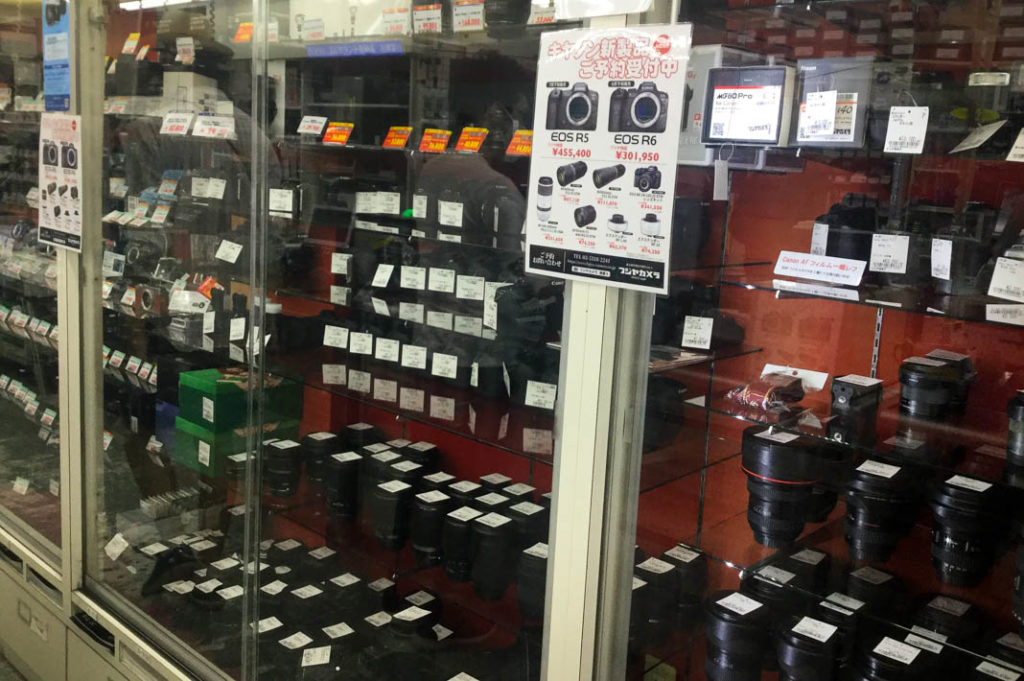 Like Map Camera, Fujiya Camera assigns a value to the condition, but they use a letter grade system. An "A" grade denotes immaculate condition, "B" means it has seen quite a bit of use, with A-, A/B, and B+ in between. While I didn't find Fujiya Camera to be as English-friendly as Map Camera, I still received top service from a very patient and knowledgeable sales assistant here and found exactly the equipment I wanted for a great price.
Find Surprises at Kitamura Camera
Another great idea for camera shopping in Tokyo is Kitamura Camera. This is a chain store with multiple locations around town, including in both Shinjuku and Shibuya. In Shinjuku alone, there are three different stores. I personally found the used camera selection at their Nishi Shinjuku location to be a bit lacking, but was floored by the beauty of their concept store in Shinjuku Sanchome. This impressive monument to camera lovers spans 6 floors and includes new and used sales, collectors items, a gallery and event space, and specialized photography bookstore and cafe. With 900 stores nationwide, there's a good chance that you can find what you are looking for. It would be good to check out Kitamura if you have something specific in mind and wish to compare prices.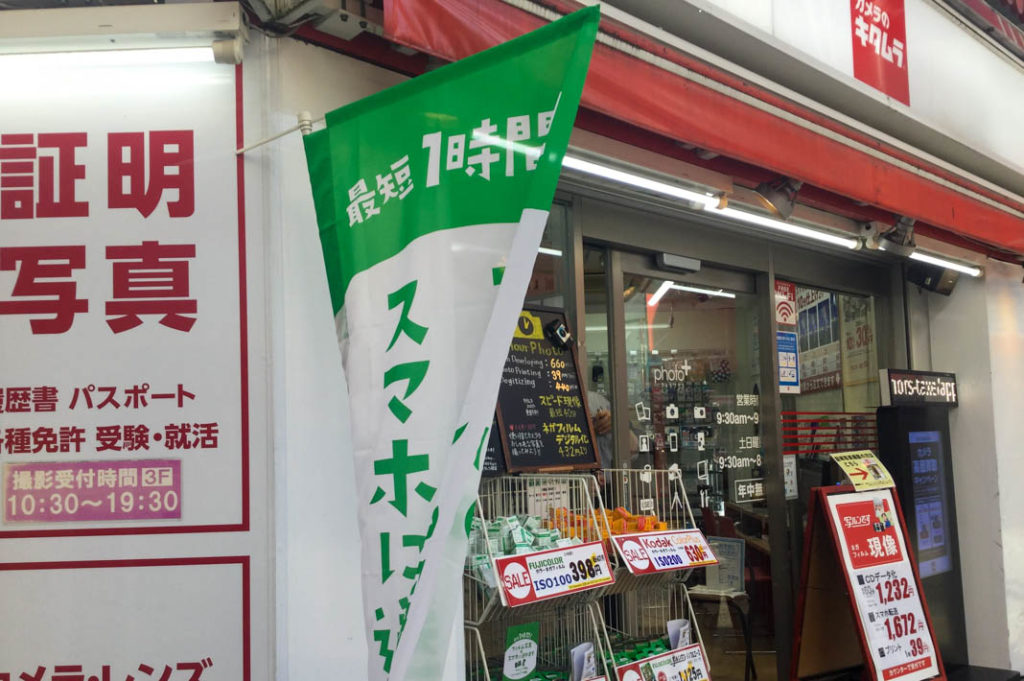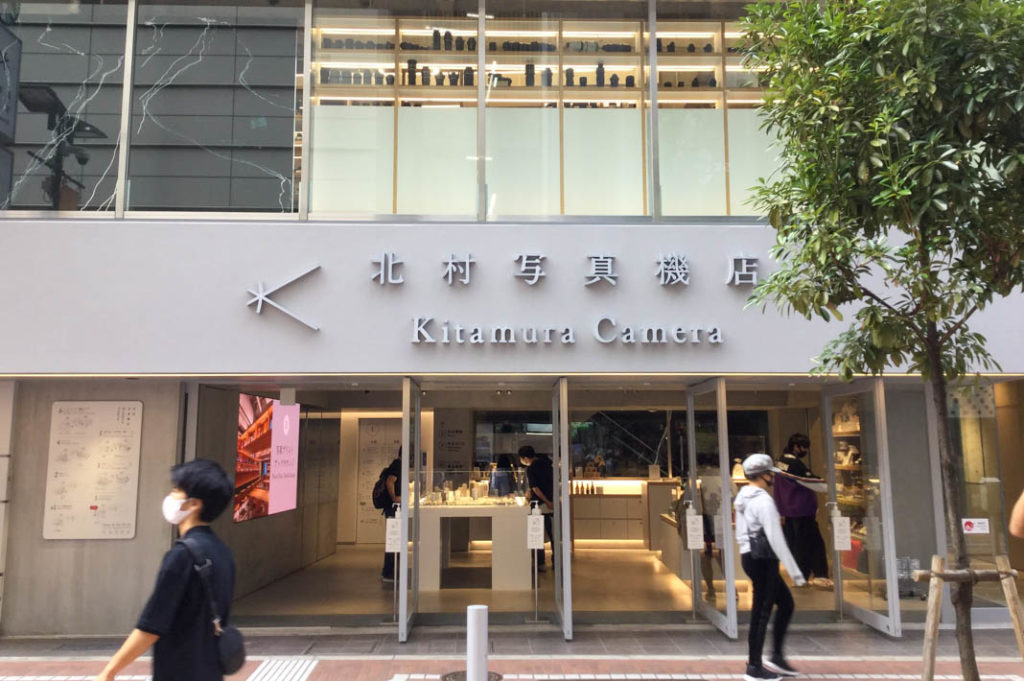 Kitamura also offers a great selection of film cameras, as well as accessories and various printing services. Film shooters will love their selection of film stocks, including fun and funky ones from Lomography as well as classics like Kodak and Fujifilm.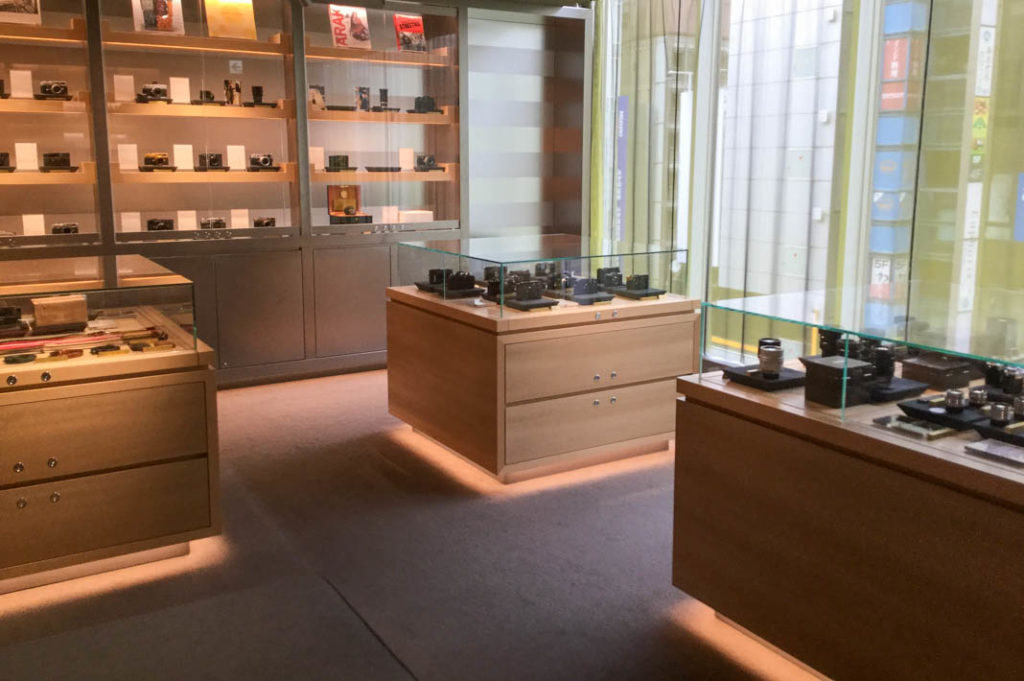 So if you're a fellow camera nerd like me, take a break from clothes and souvenirs and treat yourself to a good deal on a camera while shopping in Tokyo!
Post by Japan Journeys.