In all my years on this earth, I've never met a single person who dislikes hammocks. Hammocks don't discriminate. They're supportive, restorative, and ready to accept anyone who walks by. Maybe they make you feel like a kid again. Maybe they just make you feel like a very cozy adult, taking a much-needed break away from your responsibilities and cares. Regardless, they're a common love that most of us share. Tokyo, being the city of wonders that is it, has multiple hammock cafes. Just imagine! Below, we'll introduce you to two of its best: Mahika Mano and Cafe Stay Happy.
Mahika Mano: Your Afternoon Pick-Me-Up
Mahika Mano is a bohemian fantasy. Located in the chilled out Kichijoji district, Mahika Mano has decided to shake off the confines of traditional chairs (who needs them, anyway) and suspend hanging hammock chairs from its ceiling instead. Its ocean vibes and gentle lighting combine to make it feel like you've walked into a secret haven, and it's really hard to not fall asleep here. On the other hand, it's also really hard to not spend your entire time there spinning your hammock in circles and giggling like a small child. (There are always two kinds of people).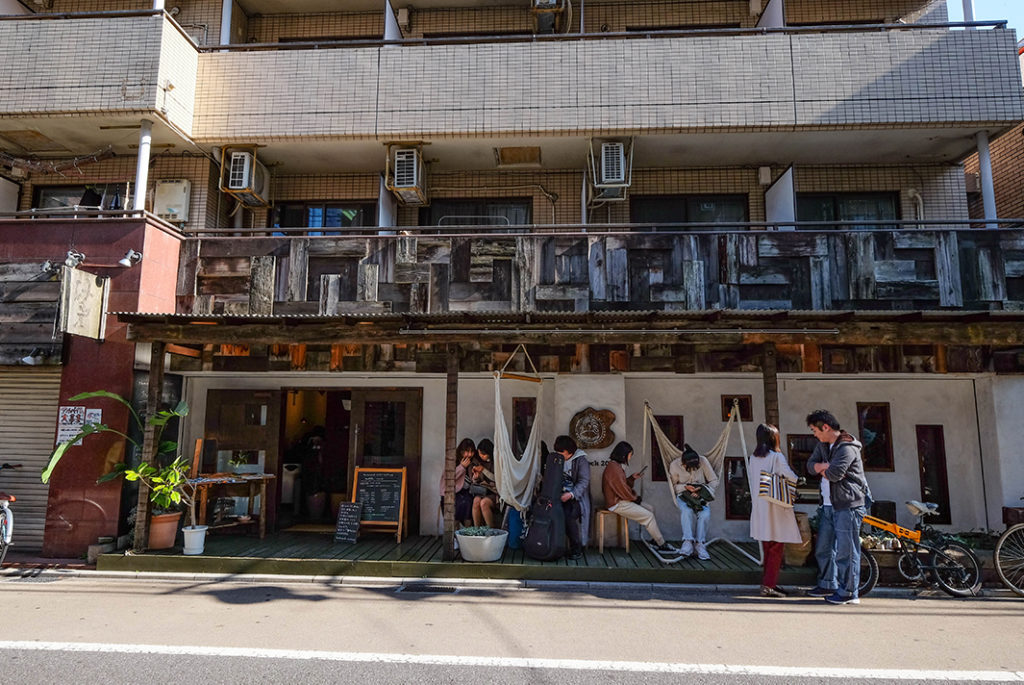 Taking Tokyo's Hammock Cafes Home
Among Tokyo's hammock cafes, Mahika Mano is unusual in that it also doubles as a showroom. If you happen to fall in love with your hammock, you can totally order one and ship it home. However, the cafe does enforce a couple of rules. Firstly, no children are allowed in the cafe. Secondly, you can only stay for a maximum of 1.5 to 2 hours.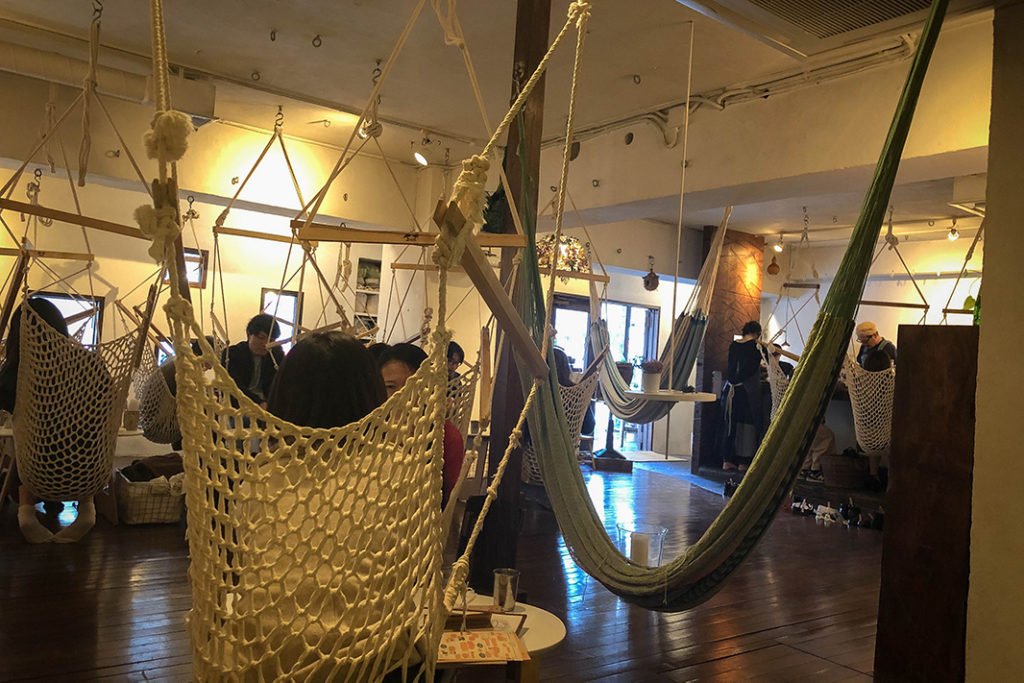 Mahika Mano's Menu
When you enter, you'll be asked to remove your shoes and presented with a decorative playing card. A copy of this card will be clipped to your shoes to help you find them again, so don't lose it! From there you'll be lead to your hammocks and can dive into the menu. Mahika Mano offers a range of light lunch options, such as sandwiches, curry, and taco rice, as well as an absolutely delicious range of desserts. However, this cafe's drinks are where it truly shines. Along with a robust menu of coffees, teas, and alcoholic drinks, the cafe handcrafts its own herbal teas and cocktails. The effects of these herbal drinks are discussed in detail in the cafe's menu.
Name: Mahika Mano
Address: Sun Palace 1F, 2-8-1 Kichijoji Minamicho, Musashino, Tokyo
URL: http://mahikamano.com/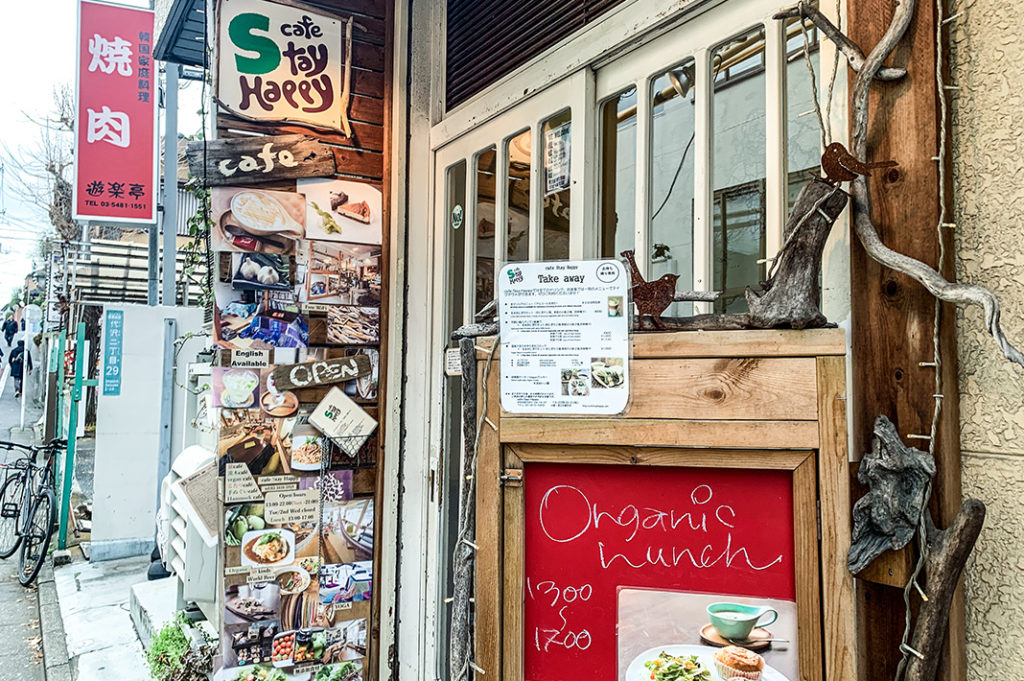 Cafe Stay Happy: Your All-Day Lounge
If you'd rather settle into your hammock for a good couple of hours, Cafe Stay Happy is your place. Its owners are a husband-and-wife hippie pair who turned their backs on corporate Japan to travel the world. The cafe is lovingly adorned in worldly trinkets and driftwood.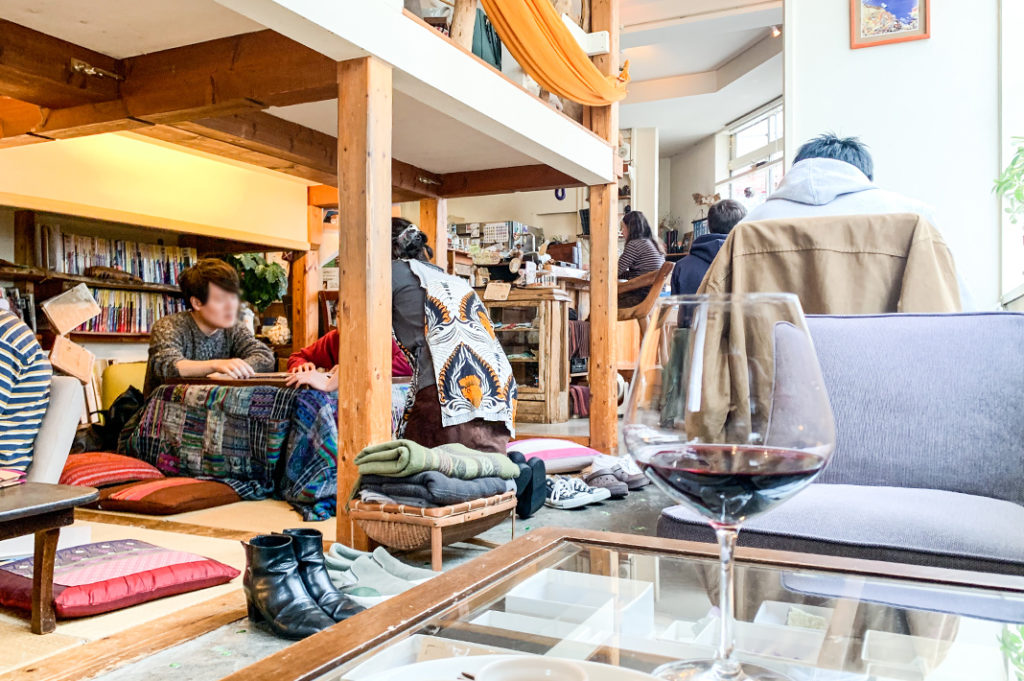 Additionally, half of the cafe is split into two levels, making both those who love cozy cave-like corners and cozy lofts happy. While not every table has a hammock, most of them do. And the hammocks we're talking about are the good, full-body ones. You can totally stretch out and take a mini snooze.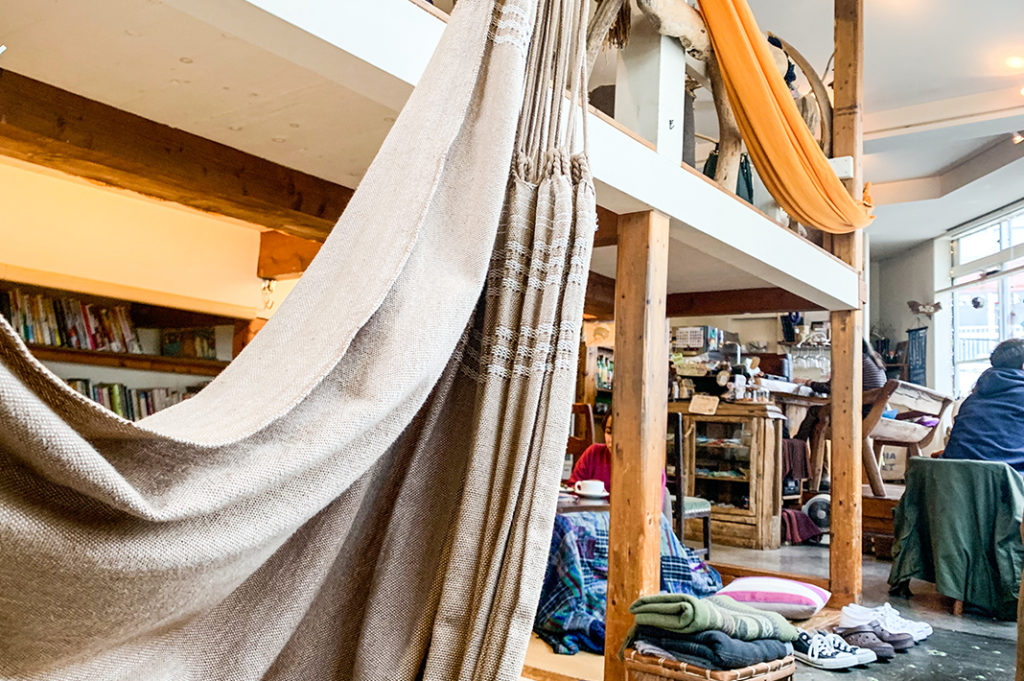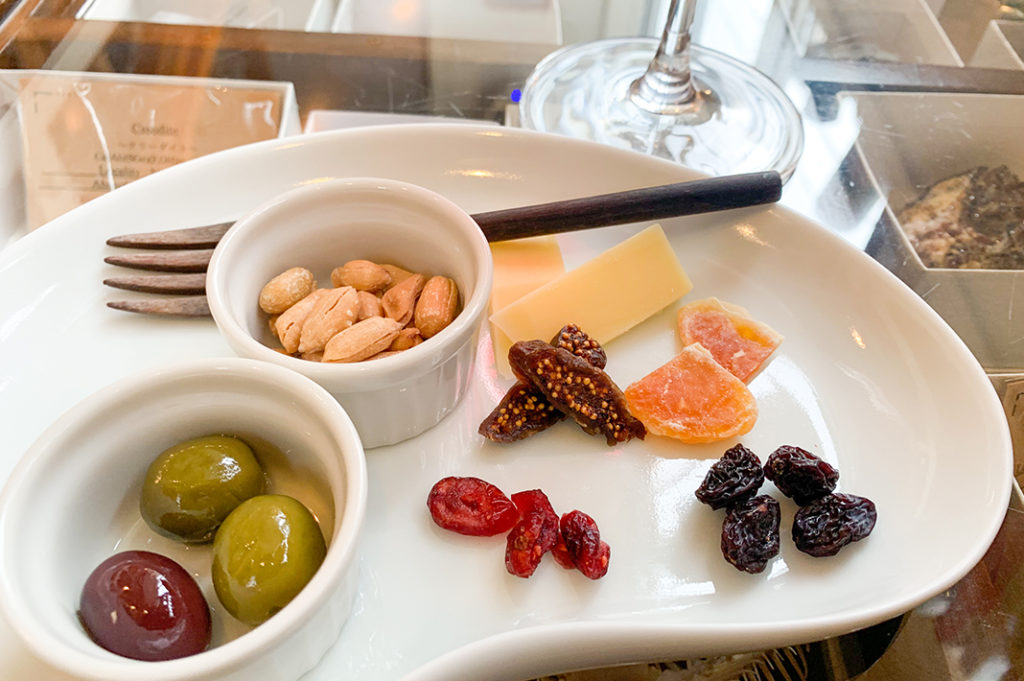 Cafe Stay Happy's Menu
What makes Café Stay Happy distinct among Tokyo's other hammock cafes, is its dedication to organic, vegan, vegetarian, free-trade, and eco-friendly food. Each week, farmers deliver organic, local produce to the cafe and vegans and vegetarians can be certain to have a range of choices. Café Stay Happy has its own, special handmade bread and offers staples, such as pastas, salads, and sandwiches, among others. There's also a truly massive list of international beers, wines, and other drinks to compliment your meal.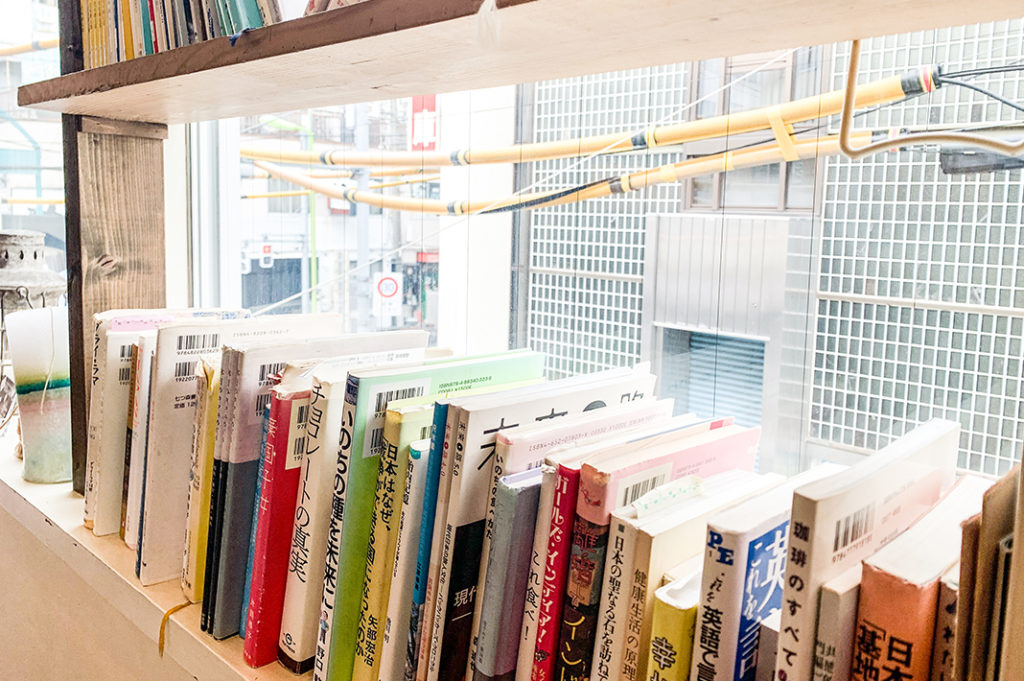 Hammock Cafes & Giving Back
Cafe Stay Happy is also devoted to community building, encouraging travel and friendships among different nations, and social justice. As a result, they host a ton of events. These can range from discussion days and talks to backpacking courses to seed-sharing activities. Additionally, items like fair-trade coffee and international goods are available for purchase in the cafe.
Name: Cafe Stay Happy
Address: 2-29-14 Daizawa, Setagaya, Tokyo 155-0032
URL: http://cafestayhappy.com/
There are a thousand reasons to love hammocks, but there are only a few places where you can literally have your meal and drinks delivered to you while you're in one. Drop by either of these hammock cafes for a good, solid Tokyo chill out.

Post by Japan Journeys