While many of Tokyo's visitors flock to Hakone, Lake Kawaguchiko to its North is a true gem. With its bevvy of cosy hot-spring inns, art museums, and cultural activities, it's the perfect overnight trip from Tokyo. Most importantly, it's the best place to catch those lake-side, sweeping views of Mt. Fuji featured in travel magazines. Below, I've crafted a comprehensive guide to help you make the most of your time there.
Getting to Lake Kawaguchiko
All things told, the trip to Lake Kawaguchiko shouldn't run you more than two hours, and there are three major ways to get there. The most luxurious option is to catch one of the two direct, limited express trains from Shinjuku Station to Kawaguchiko Station. However, you'll have to book your seats in advance at the station. Meanwhile, the cheapest option is to take one of the hourly Fujikyu or Keio Buses from Shinjuku Station. Bus tickets can be booked in advance online here, which might save you a bit of headache. Finally, if you're eager to use your Japan Rail Pass, hop on the JR Chuo Line at Shinjuku Station and ride it to Otsuki Station. Unfortunately, you'll have to purchase additional fare at Otuski to gain access to the Fujikyu Railway, which will take you all the way to Kawaguchiko Station.
At Kawaguchiko Station, it's best to purchase the two-day sightseeing bus pass. The pass will grant you unlimited access to all of the red, blue, and green lines that criss-cross the area and save you a ton of money. Bicycles are also available for rent; however, there aren't any designated bike lanes in the area. If you do bike, be prepared to do some off-roading.
An Overview of Lake Kawaguchiko
Formed by Mt. Fuji's volcanic activity, Lake Kawaguchiko boasts the largest shoreline of the Fuji Five Lakes District. While historical documents cite it as a religious bathing pilgrimage site, these days, a cosy hot spring town occupies its Eastern shore. Its Northern shore offers the clearest views of Mt. Fuji, and the best times to view it are at dawn and early dusk, when any potential cloud cover is most likely to have dispersed. While the lake itself is extraordinarily peaceful, the surrounding area fosters many museums, draws water-sports and nature enthusiasts alike, and is within easy striking distance of Fuji-Q Highland, Tokyo's favourite amusement park.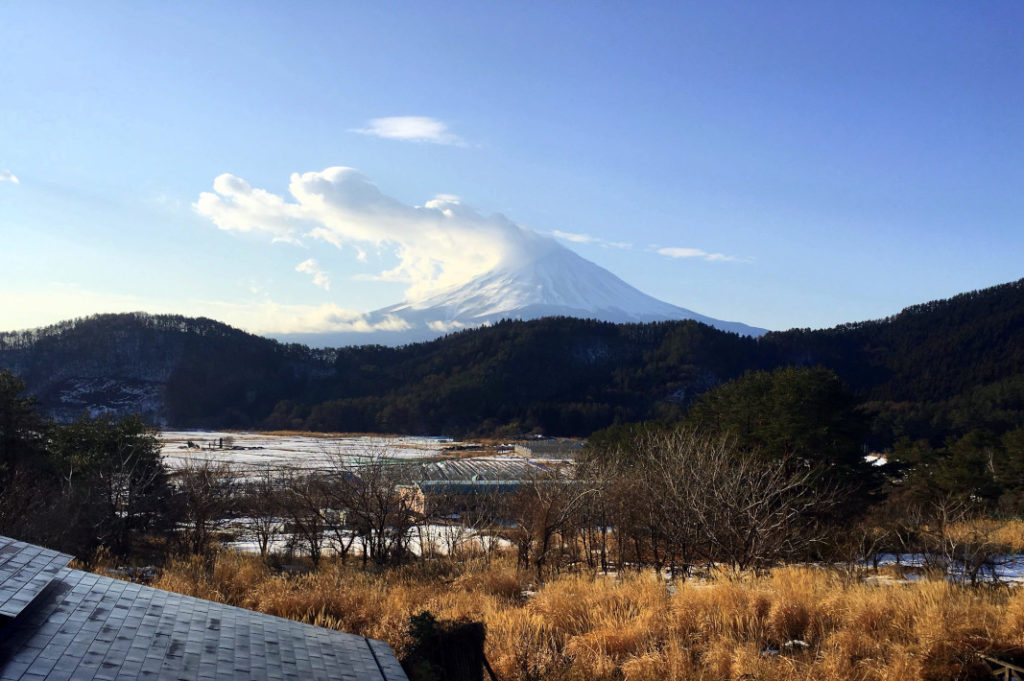 Experience Traditional Japanese Culture
While there are many reasons that Lake Kawaguchiko makes an excellent overnight trip from Tokyo, its ryokan (Japanese-style inns) are near the top of the list. I highly, highly, recommended checking yourself into one while you're there. Not only will you get to spend your night in a tatami room, but you'll also gain access to the ryokan's onsen (Japanese hot springs) and meals (often featuring traditional, multi-course Japanese food).
When you book online, you'll often be able to choose between packages that feature onsen access, private meals served in your room, and meals served in the ryokan's dining hall. Additionally, while hot spring towns often have many lunch options, it's harder to find breakfast and dinner establishments. Many restaurant owners assume that the majority of visitors will eat those meals at their ryokan. Speaking of lunch, if you can, tuck into a bowl of Hoto noodles. They're the area's famous dish and feature thicker noodles, almost like dumpling dough, in miso broth with plenty of vegetables.
Meanwhile, the ryokan's onsen are typically separated by gender, and visitors bathe together without any swimsuits. The best have indoor and outdoor baths. Toiletries like hair ties, brushes, lotions, and hair-dryers are provided on-site, in addition to the yukata (Japanese robes) in your room. If you're an onsen fiend, most of Kawaguchiko's onsen are only for the ryokan's guests. However, two are open to the public. The onsen at Hotel Mifujien offers stunning views of Mount Fuji. Meanwhile, the onsen at Kaiun no Yu are much more luxurious; however, you won't be able to see Mt. Fuji from them.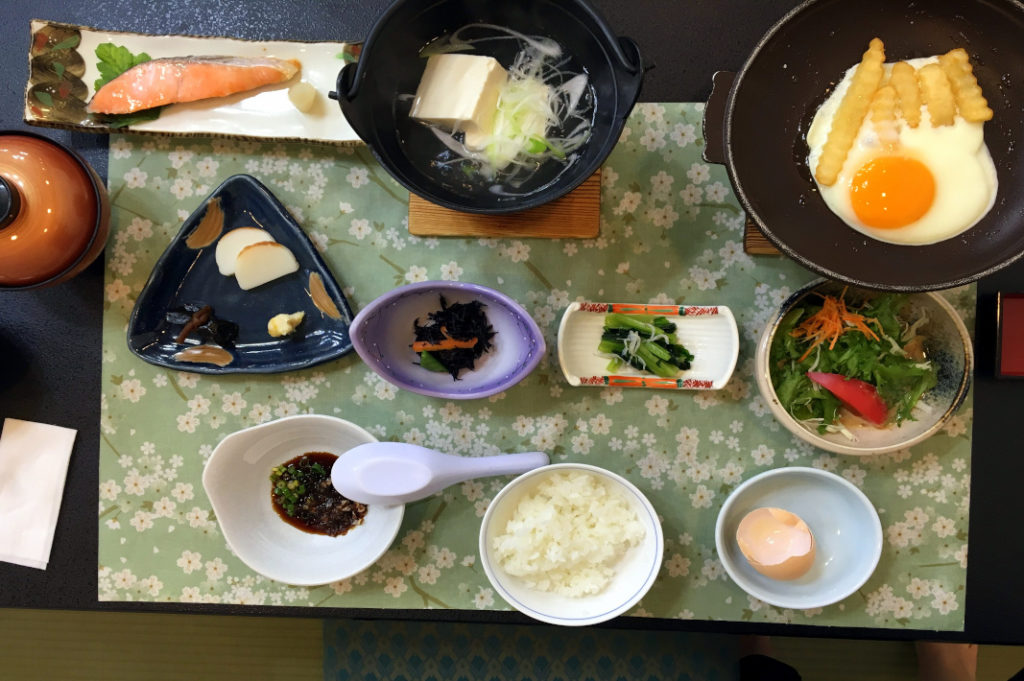 Activities Around Lake Kawaguchiko
Let's dive into the area's activities. When you arrive, the Mount Kachi Kachi Ropeway is just 13 minutes away from Kawaguchiko Station. It will bring you up to Mt. Tenjoyama's peak, which offers a sweeping overview of Mt. Fuji, Lake Kawaguchiko, and the town. The area's most popular museum is the Kubota Itchiku Museum. From outside, its entrance looks like an abandoned stretch of mossy ruins. The museum displays Itchiku's masterful kimono designs, which echo themes of nature and the cosmos. Meanwhile, many visitors also love the Kawaguchiko Music Forest Museum. Its European style-setting contains displays of working music boxes and mechanical organs, in addition to a sprawling garden with over 720 specifies of roses.
My personal favourite is Herb Hall, a combination store, herb garden, and workshop. A variety of herbs, tea, dried flowers, and trinkets are available for purchase, and visitors can even create their own in its workshops. Located just behind it is the Perfume Hall, which proffers perfumes, essential oils, and soaps. Meanwhile, visitors can find some of the best Mt. Fuji photo ops in the nearby Oishi Park and Kawaguchiko Natural Living Center.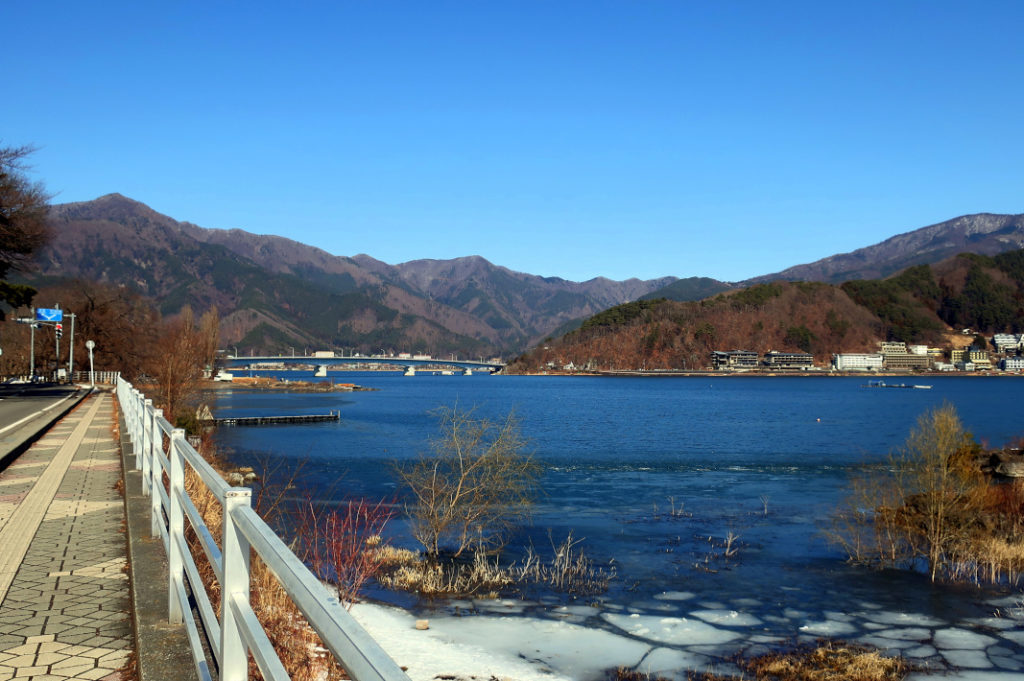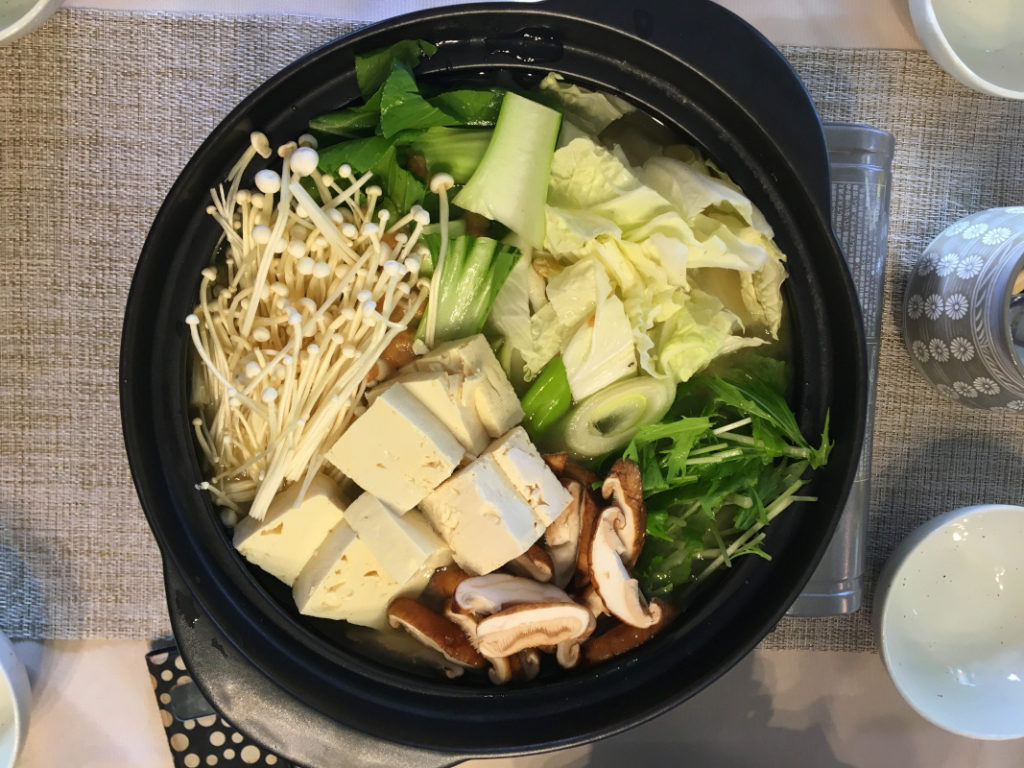 Activites a Short Distance Away
The area around the Lake also contains some notable features. Visitors making an overnight trip from Tokyo will have seen Fuji-Q Highland on their way in. That said, Aokigahara Jukai (Japan's infamous suicide forest) is also accessible from Kawaguchiko Station, and it goes without saying that the area should be treated with the solemn respect it deserves. Curiously, in contrast to its dark connections, the forest's trails are extraordinarily quiet and peaceful. By following these trails, visitors can reach the Naursawa Ice Cave system.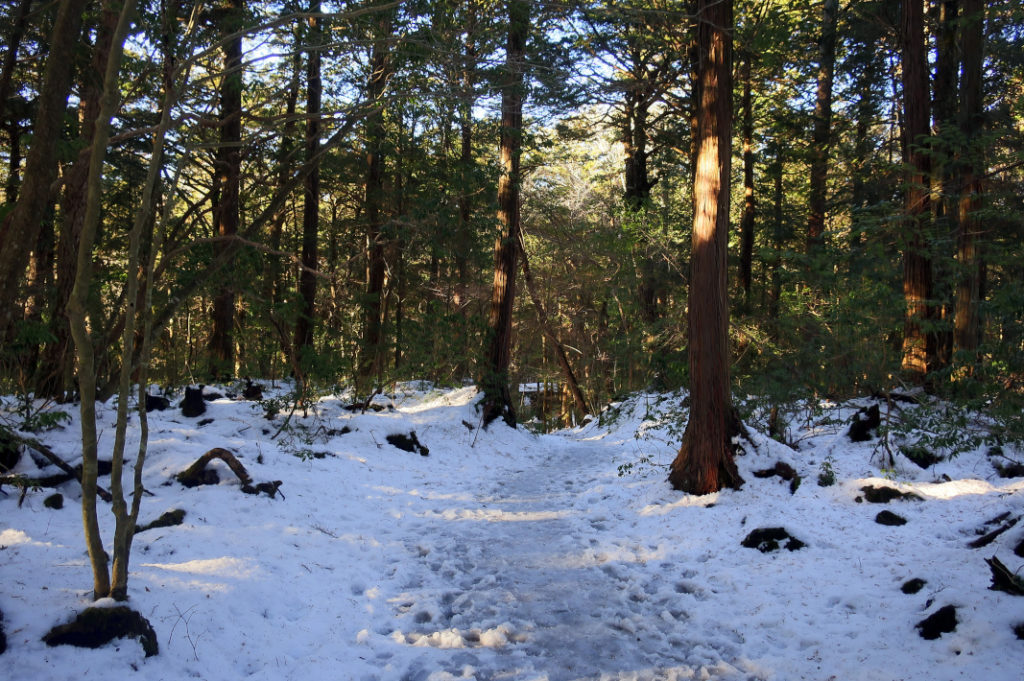 Seasonal Festivals
Finally, Lake Kawaguchiko hosts two major festivals. In early summer, the lavender in Yagizaki Park reaches its full bloom, inspiring the Lavender Festival and associated goodies like lavender ice cream. Meanwhile, November brings the Autumn Leaf Festival. The area's 60-tree "maple leaf tunnel" is both a romantic scene and fantastic photo op. Considering all that the area has to offer, it's easy to see why Lake Kawaguchiko is the perfect overnight trip from Tokyo.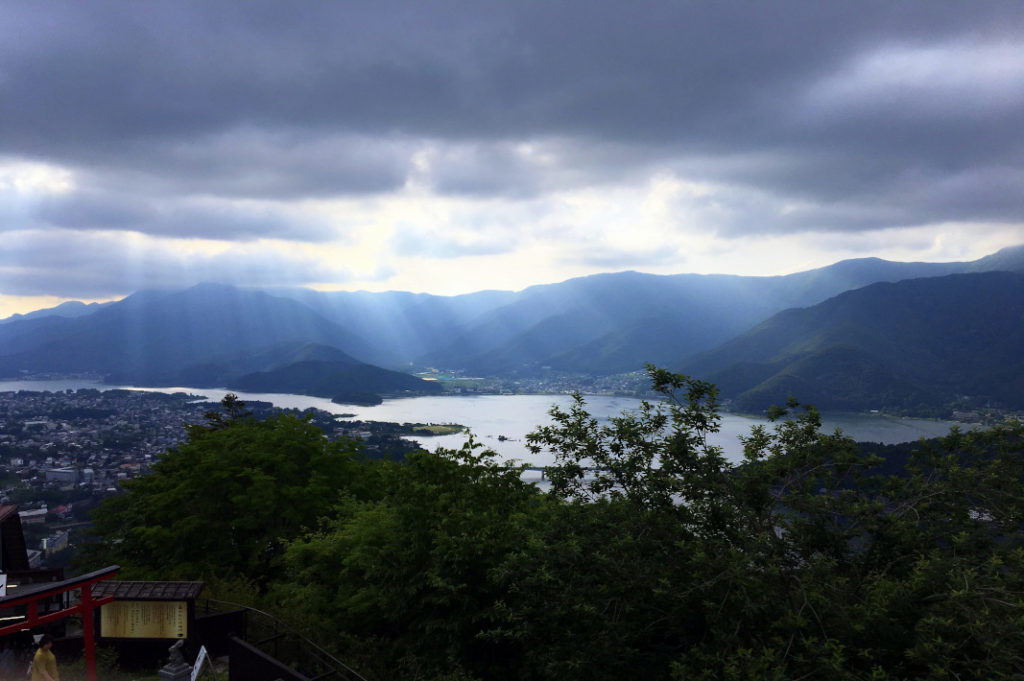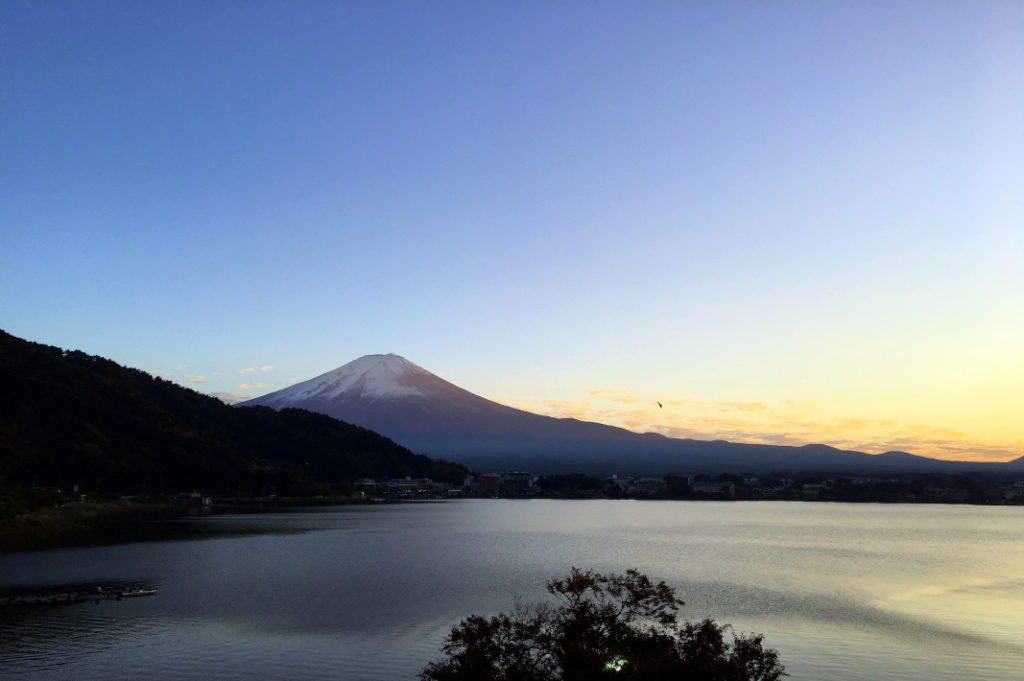 Name: Lake Kawaguchiko
Address: Fujikawaguchiko-machi, Minami-tsuru-gun
URL: https://www.yamanashi-kankou.jp

Post by: Japan Journeys