The districts of Akihabara and Ueno sit next to one another and offer two very different views of Tokyo culture. With high-tech gadgets and bright anime mascots, Akihabara is a geeky paradise. Ueno, on the other hand, is full of museums, temples, a massive zoo and offers a more refined experience. A walk through both neighborhoods offers an unparalleled experience of two very different aspects of Tokyo's culture. This two-part tour takes you from the bright lights of Akihabara's Electric Town to the tranquil greenery of Ueno's central park. You can find a map of the tour here.
Beginning Your Akihabara Tour
Akihabara, or Akiba, as locals frequently call it, was once a peripheral part of the city. After a train station opened in the area it became a central hub for the sale of produce. However, its reputation as a center of electronics retail didn't start until the 1930s. After World War II, Akihabara was home to one of many post-war black markets, increasing the flow of shoppers. By the 1980s, the emergence of home computers changed the retail landscape of the area; it gradually became a place to buy and sell the latest computer supplies. Moreover, it became a center for the anime, manga, and video game merchandise that geeky customers, known as otaku, seemed to crave.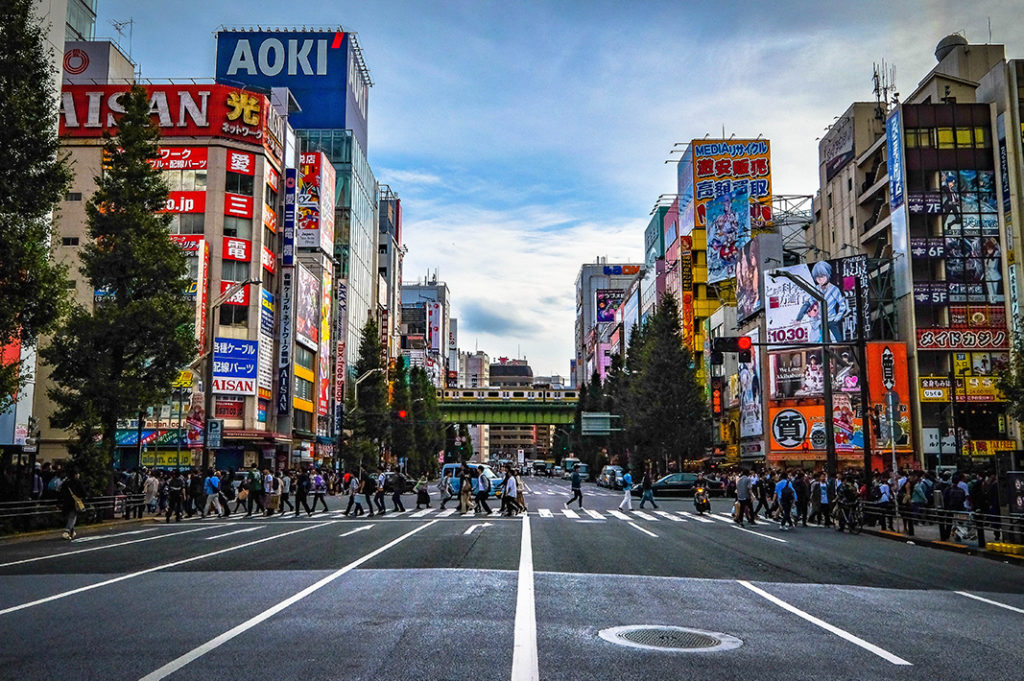 Whether or not you're a fan of Japanese pop culture, a visit to this brightly colored spectacle is worth your time. From the JR line, you'll want to begin your Akihabara trek by heading towards the Electric Town exit.
Manga, Anime and Video Games
Just south west of the station is the Akihabara Radio Kaikan. This is a good place to get your first experience for Akihabara's subculture. Though the current structure is a recent re-construction, the history of the building dates back to the early 1960s when it was a hub for consumer electronics. Today, it's a better place to purchase anime and manga goods or simply get a taste of some of the more outlandish products on display.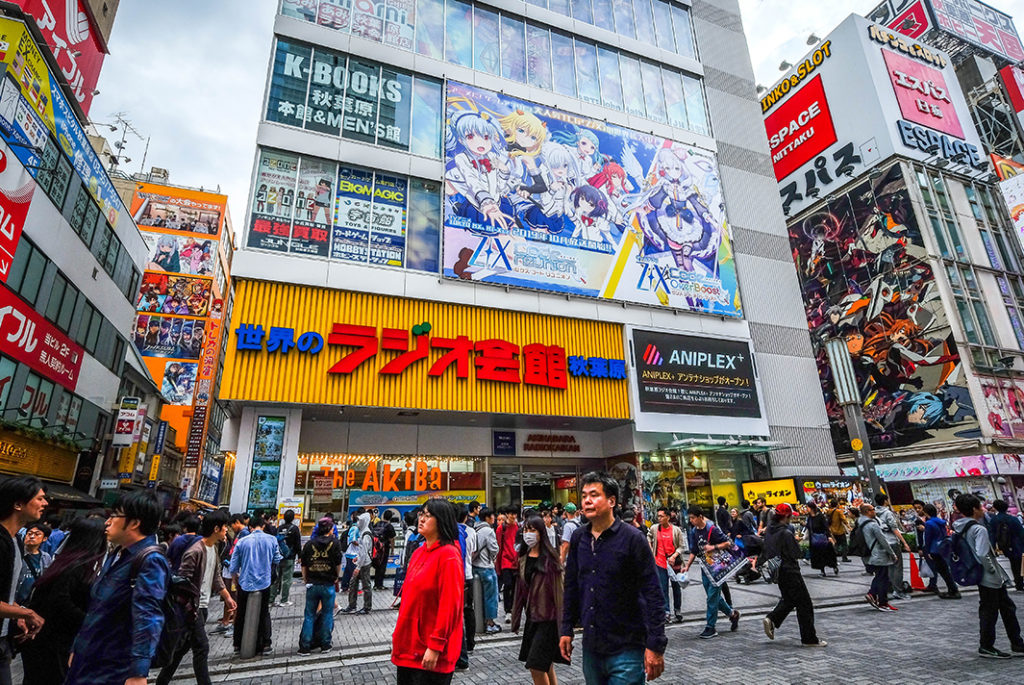 A little walk west of the station is the Final Fantasy Eorzea Café. Here fans of the iconic game franchise can eat meals in a restaurant modeled off the world of the game. If you prefer to play your games rather than eat them, however, consider making a trip to Super Potato. The retro game retailer provides a museum-like experience. It features thousands of games ranging from the early days of gaming to more recent offerings. If you want to get the latest releases, however, you might want to spend some of your Akihabara trek exploring the surrounding alleys and streets.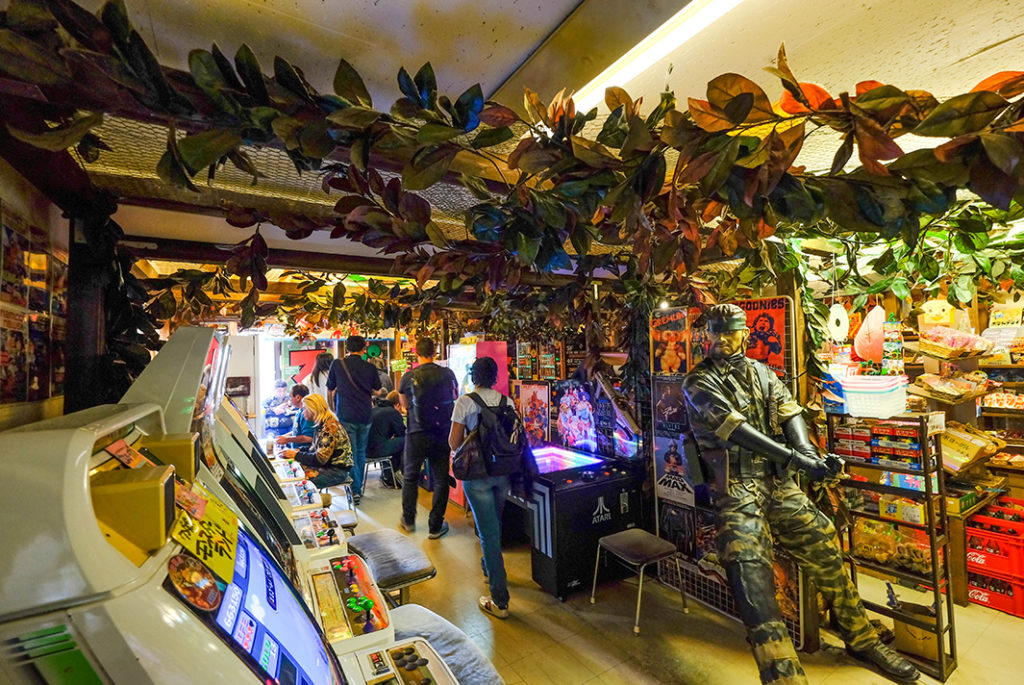 Arcades and Idols
Returning to the main thoroughfare of Chuo-dori, head north. You'll pass by some major electronic retail stores such as Bic Camera and Yodabashi camera. The street is also home anime and manga flagship retailers such as Animate. If you're in the mood for some interactive fun, take a break from your Akihabara tour to step into one of the nearby arcades. If you've never been to a Japanese arcade, you might have a hard time understanding why the game centers that have disappeared from most other countries are still so popular here. Japanese arcades, however, offer experiences that you can't find anywhere else. They include everything from crane games with cute plushies to simulations of table throwing or asteroid punching.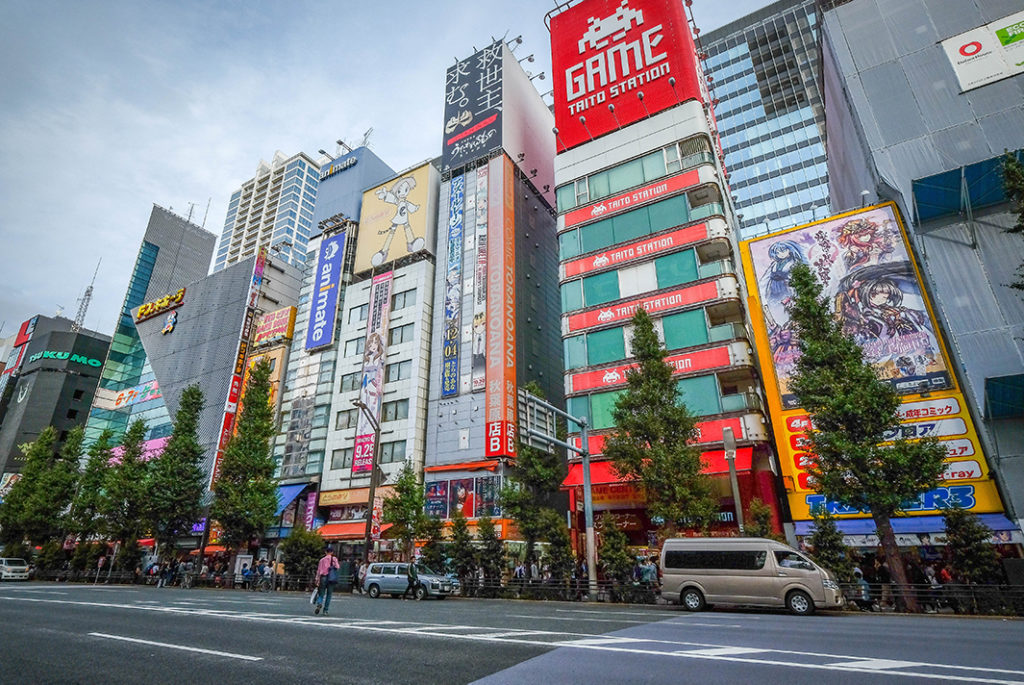 After an arcade visit, you might want to continue your Akihabara walk into the large Don Quixote complex on the northern edge of the neighborhood. Unlike the electronics and anime stores, the goods in here are more commonplace and make excellent souvenirs. One of the appeals of Akihabara's Don Quijote, at least as far as local otaku are concerned, is that it was the birthplace of the idol girl group AKB48. Members of the group still perform in the theatre today.
Ending Your Akihabara Tour
When you're done with Don Quijote you can end your Akihabara trek and say goodbye to Electric Town by continuing north and heading out of the neighborhood. While Akihabara can be a lot of fun, you may find yourself overwhelmed by the force of Japanese pop culture. Fortunately, the quieter rhythms of Ueno, just a short walk north, should prove soothing.
Post by Japan Journeys.