When the neon of Tokyo no longer energises you, it's a sure sign that you're in need of a nature escape. And what better place than the riverside village of Nagatoro. Located in the mountains of western Saitama, just two hours from Tokyo, this outdoorsy spot makes for a wonderful day trip or short stay. In a matter of hours, you're perfectly situated for hiking, boating and exploring the quaint shopping street. With raw scenery that changes with the seasons, from cherry blossoms to autumn leaves or verdant green forests, there is a perpetually beautiful backdrop for all your outdoor fun. Here's what your Nagatoro day trip could look like… follow along with the map here.
Getting to Nagatoro
First thing's first: take an early train (before 8:00 am) from either Ikebukuro or Ueno Stations. This will have you arriving at Nagatoro Station by 10:00 am. Make a quick stop at the Tourist Information Office for some inspiration. 
With all the sitting on the train, you'll no doubt want to stretch your legs and get the lay of the land. And we know the perfect way: by hiking Mt. Hodo. From Nagatoro Station, head beyond the car park, past some shops and through the giant concrete torii gate. This is the path to Hodosan. 
First, enjoy some off-peak Kakigori
After a block or two, you'll come across Asami Reizou, where you'll find the best kakigori in town. This traditional shaved ice dessert is like the biggest, fanciest snow cone you ever saw. But a big difference here is the use of natural ice. Pure spring water from Mt. Hodo is collected and frozen, then the blocks are used to make natural ice kakigori.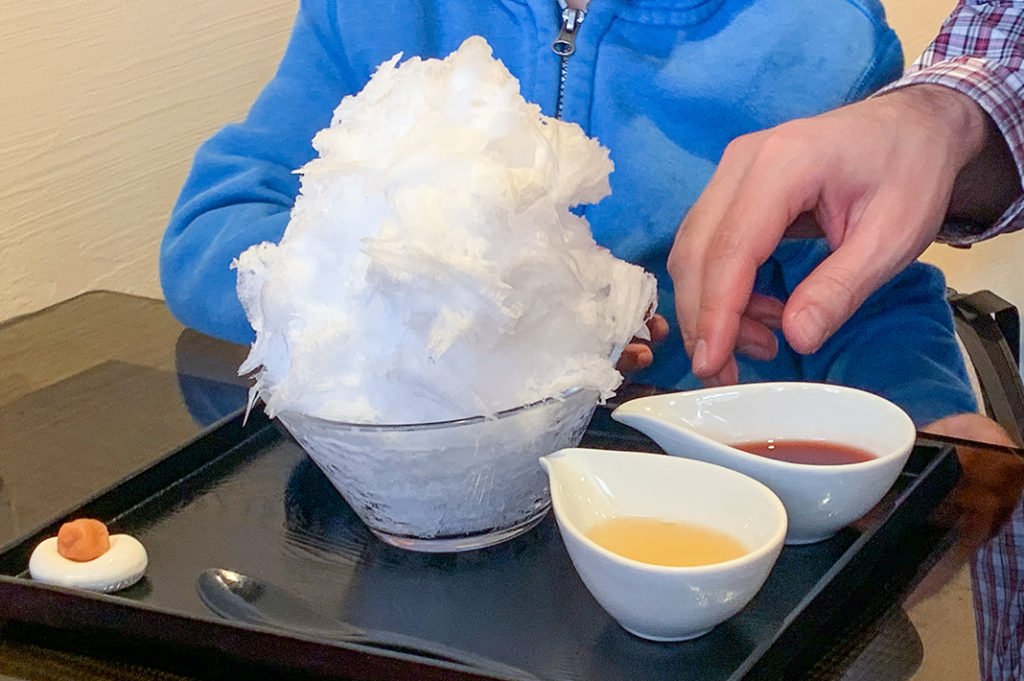 This results in fluffier, more flavourful (yes, really!) ice, which is gently compacted into a towering dome. Toppings-wise, you can choose from a variety of natural fruit syrups or traditional combinations like matcha (green tea), sweet azuki bean, and black sugar topping.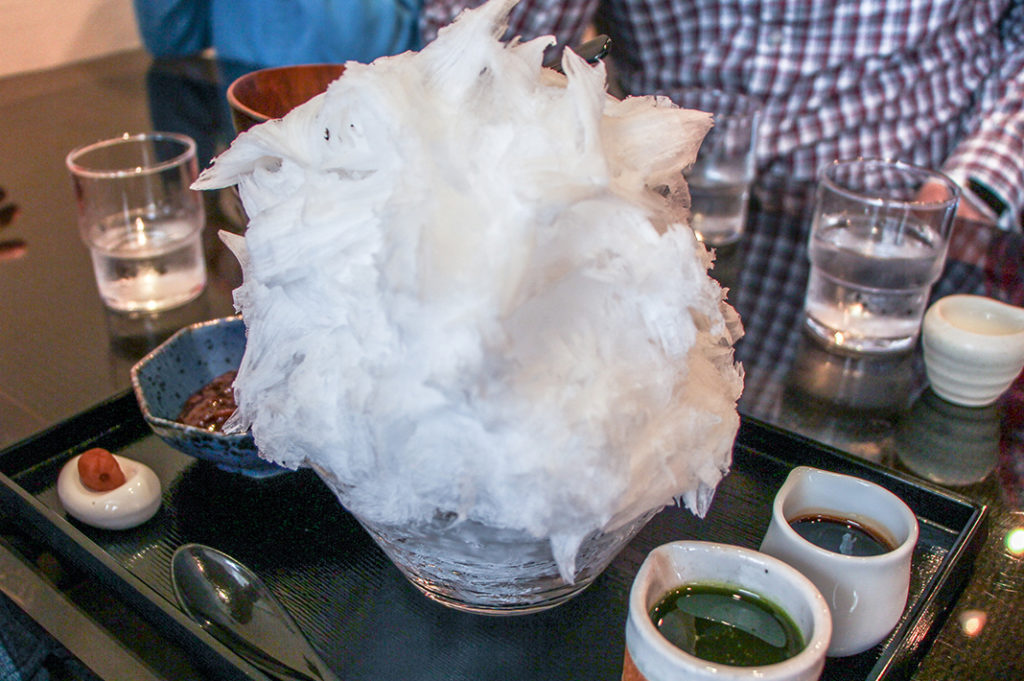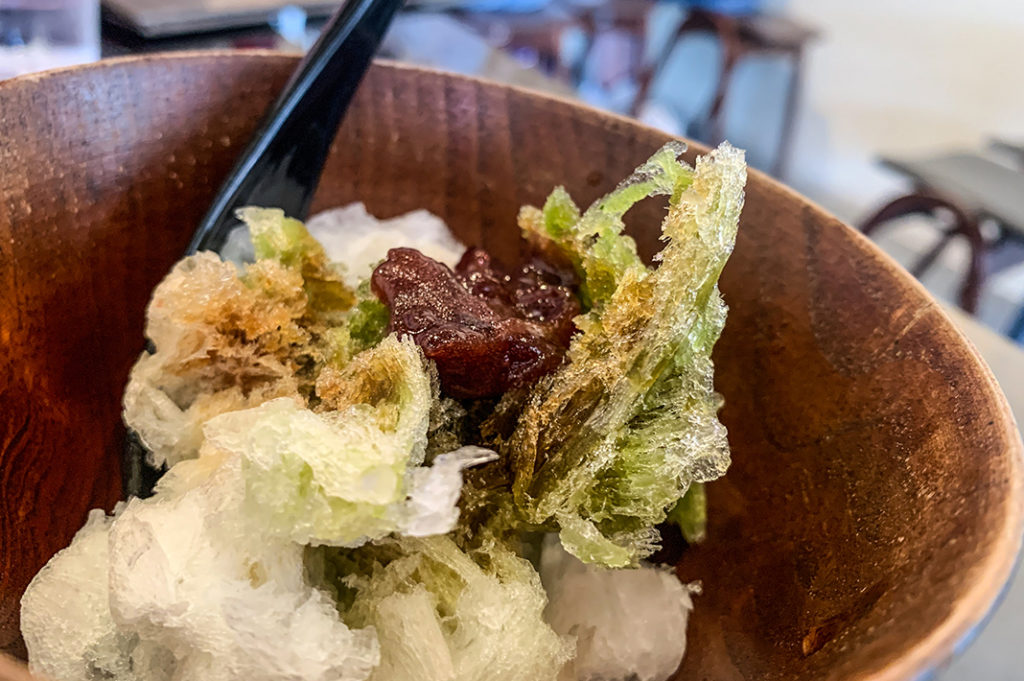 They don't come cheap—around 1,000-1,500 yen ($10-15) per serving—and the lines can get quite long in the summertime. As it opens at 10:00 am, it's a good idea to stop in early and beat the afternoon rush. Read more about it here. Once you're done, or if you decided to skip it, continue on towards Hodosan.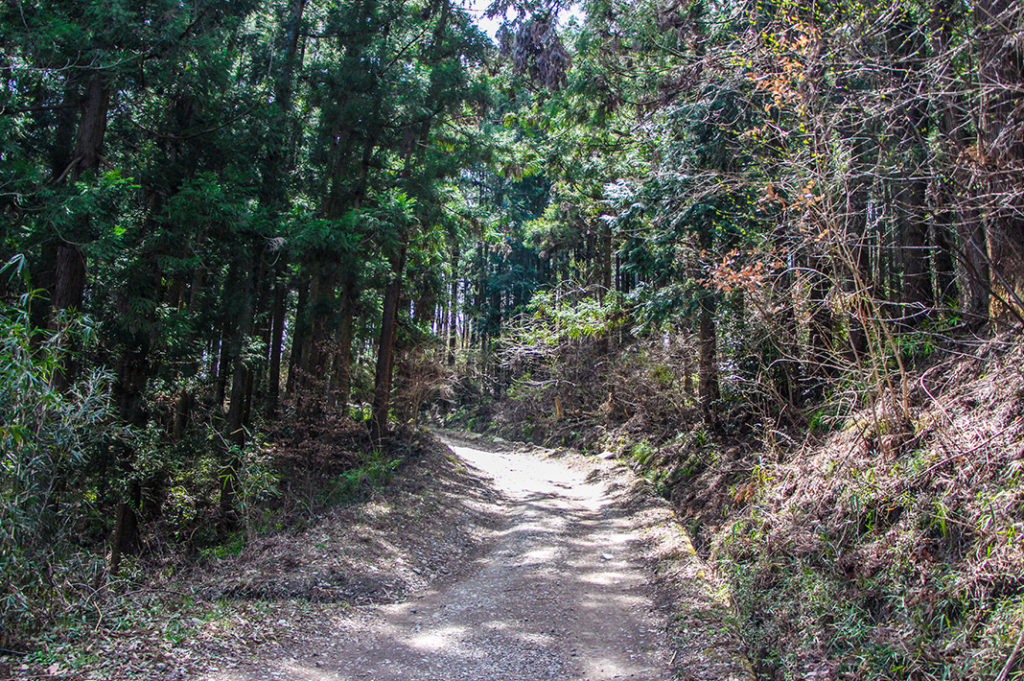 Begin your Hodosan hike
At just under 500m high, Hodosan is certainly no Mt. Fuji, but it still has nice views and plenty of attractions. At the base, Hodosan Shrine makes for a nice spot to check out before commencing your hike. Just beyond that, there is a ropeway station that can whisk you to the top in 5 minutes. However, if you decide to hike it, you'll enjoy an hour or so of gentle uphill strolling which is suitable even for those with children in tow.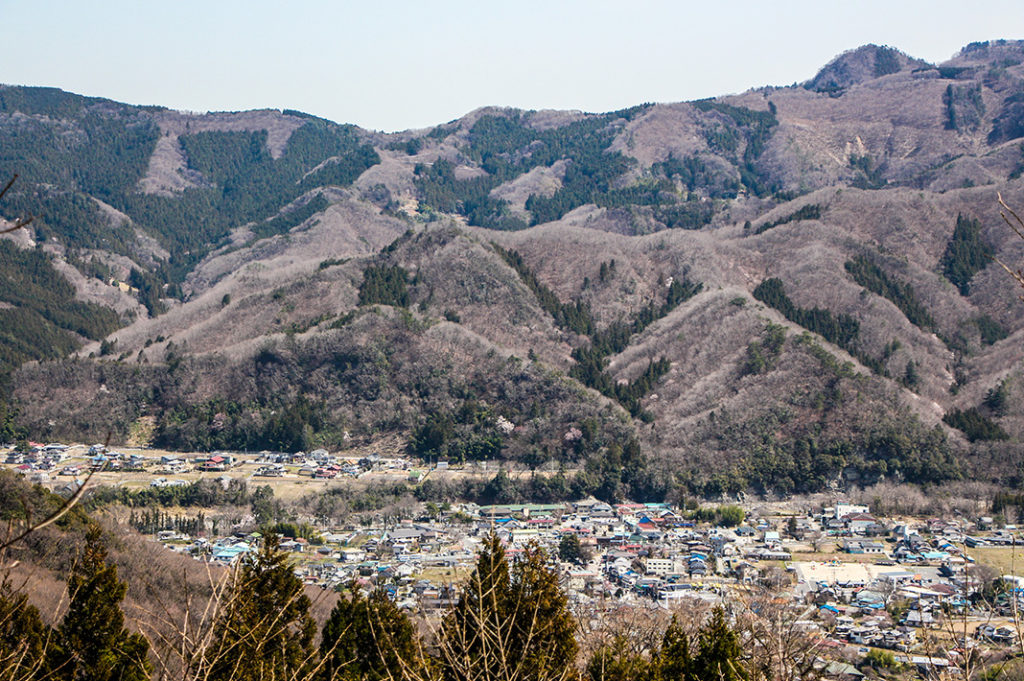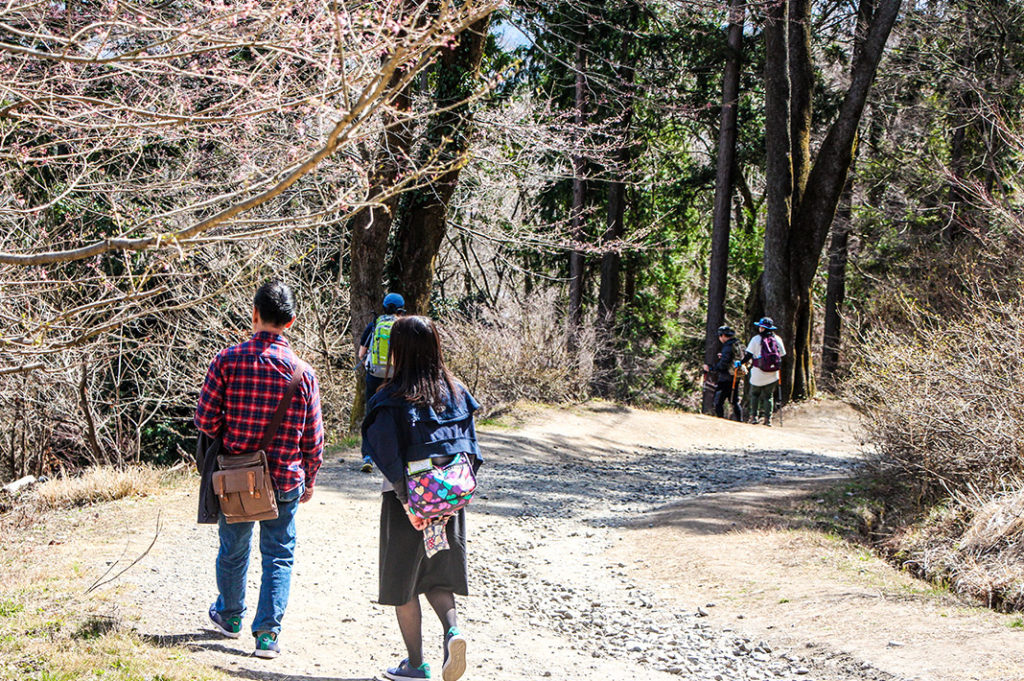 At the top, you're greeted by more attractions; there's a small shrine, the Hodosan Zoo and, for those visiting in the first quarter, a field of blossom trees. There's even an annual 'Wintersweet Festival' in Jan/Feb to celebrate the fragrant yellow blossoms.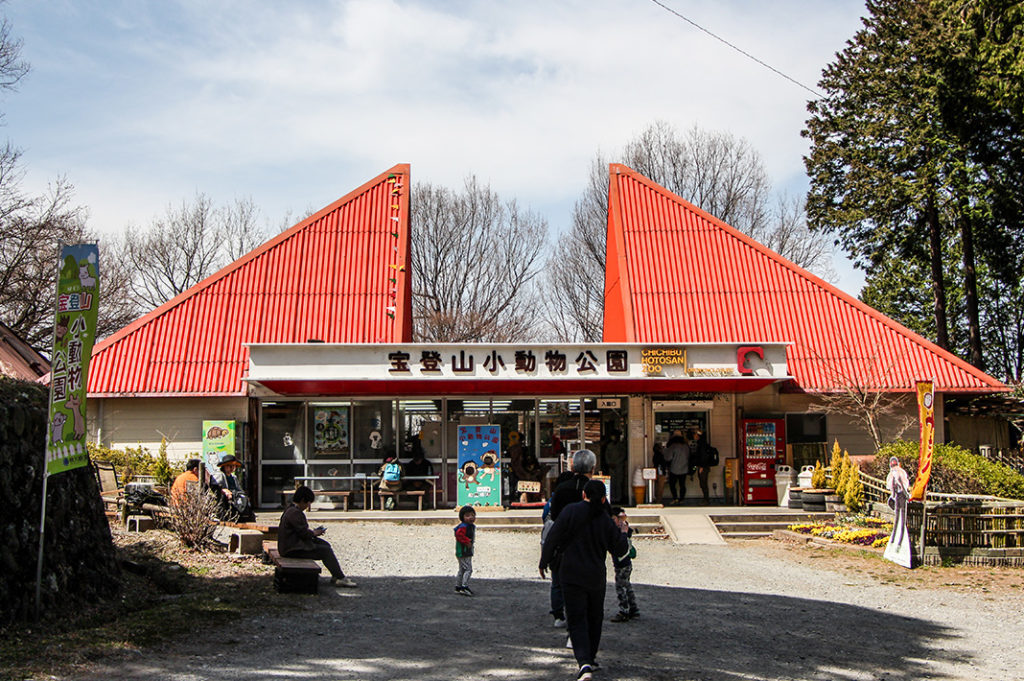 If you brought a packed lunch, you can enjoy it in the large wooden gazebo which affords great views. And while there are many along the way, the best views are at the top, so take a moment to enjoy them before heading back down!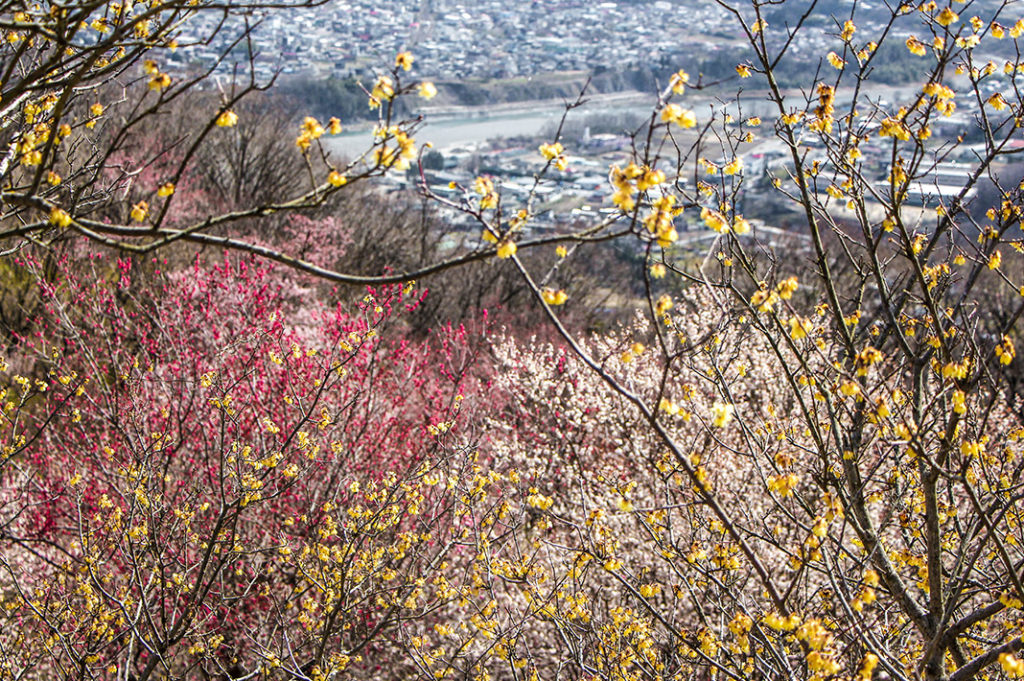 On the return journey, take the ropeway back down in 5 minutes (adults ¥480 and kids ¥240). You can find out more about the Hodosan hike and the Ropeway here.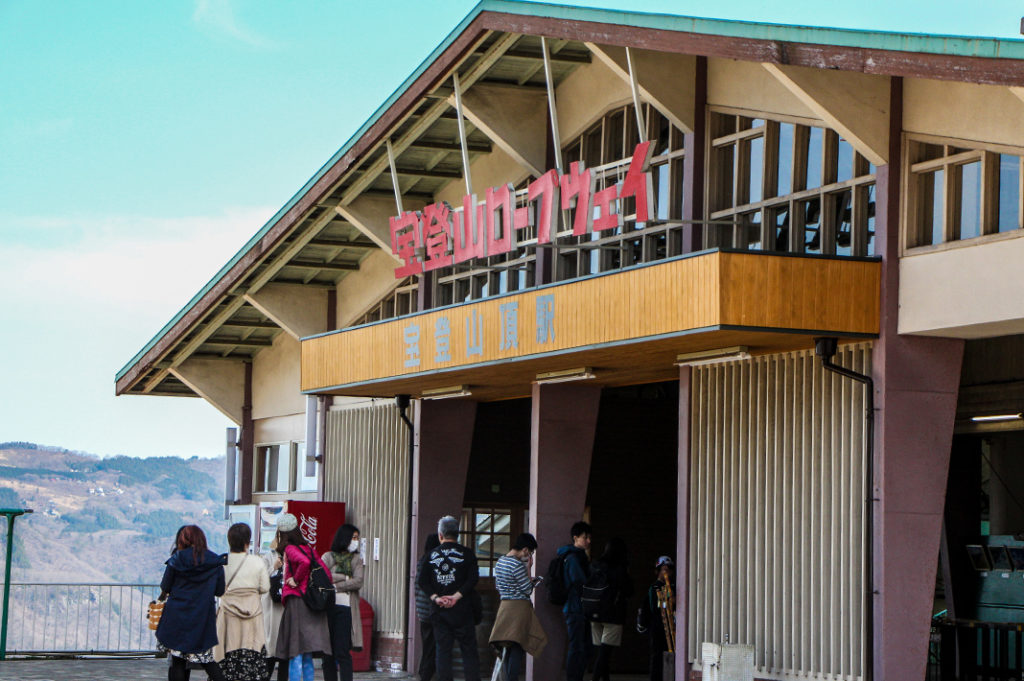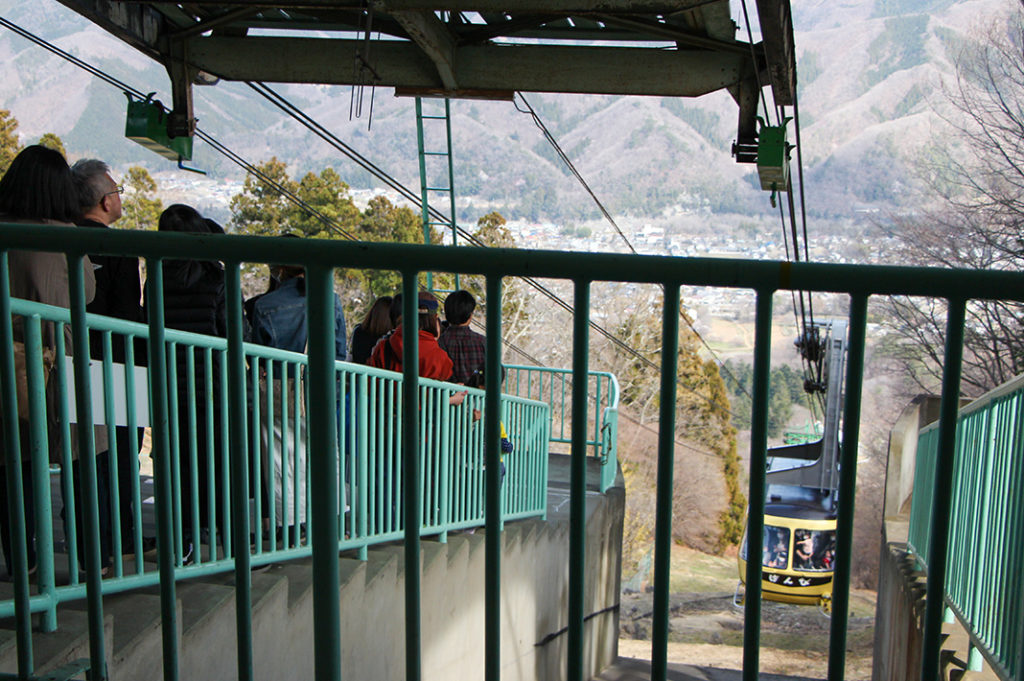 Explore Iwadatami dori (Main Street)
Once you've descended Hodosan, make your way back towards Nagatoro Station. This historic station (built in 1911) is easy on the eyes, but better yet: it's surrounded by great shops! Head to the right of the station and cross the tracks and you'll find yourself in the charming Iwadatami Dori.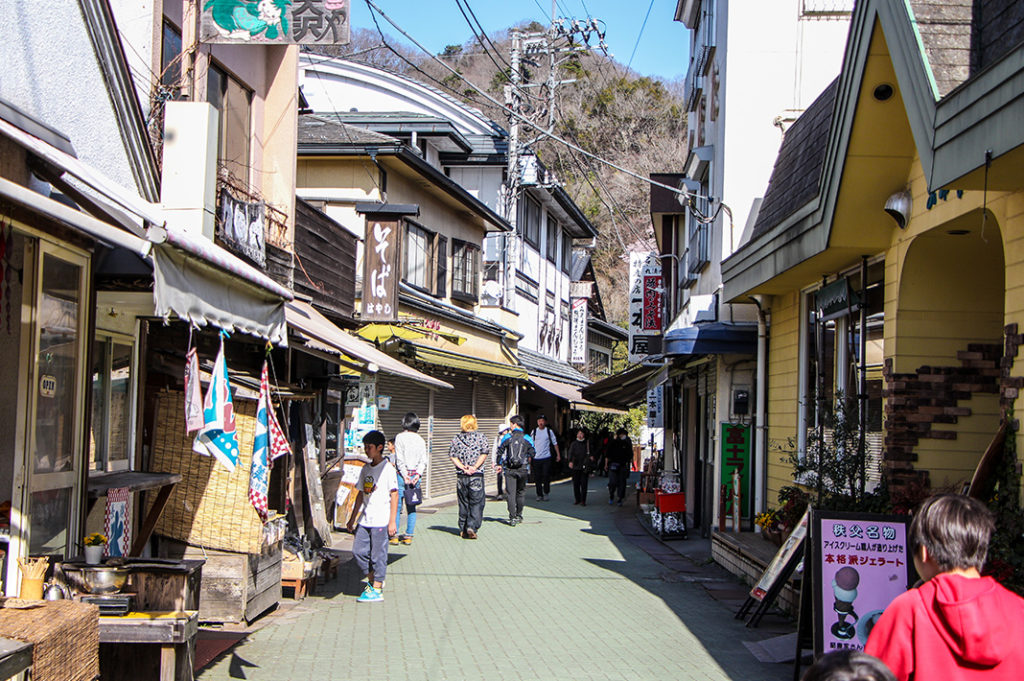 The winding thoroughfare is filled with souvenir shops and local eateries. It will be lunchtime by this point, so if you're hungry, try one of the local specialties: soba, ayu fish, buta miso don (miso marinated pork on rice) and, of course—kakigori.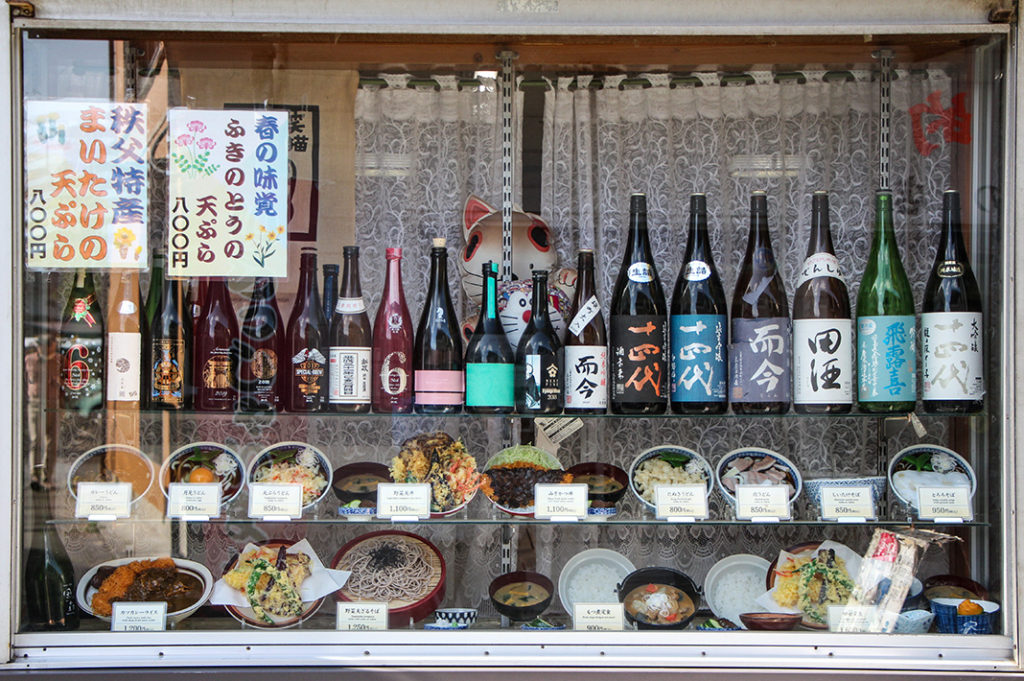 Snack on tabe-aruki (street food)
Normally, eating while walking is not the 'done thing' in Japan. But more and more recently, tabe-aruki (食べ歩き), or 'eating and walking' food, has been popping up in various tourist spots. Miyajima, anyone?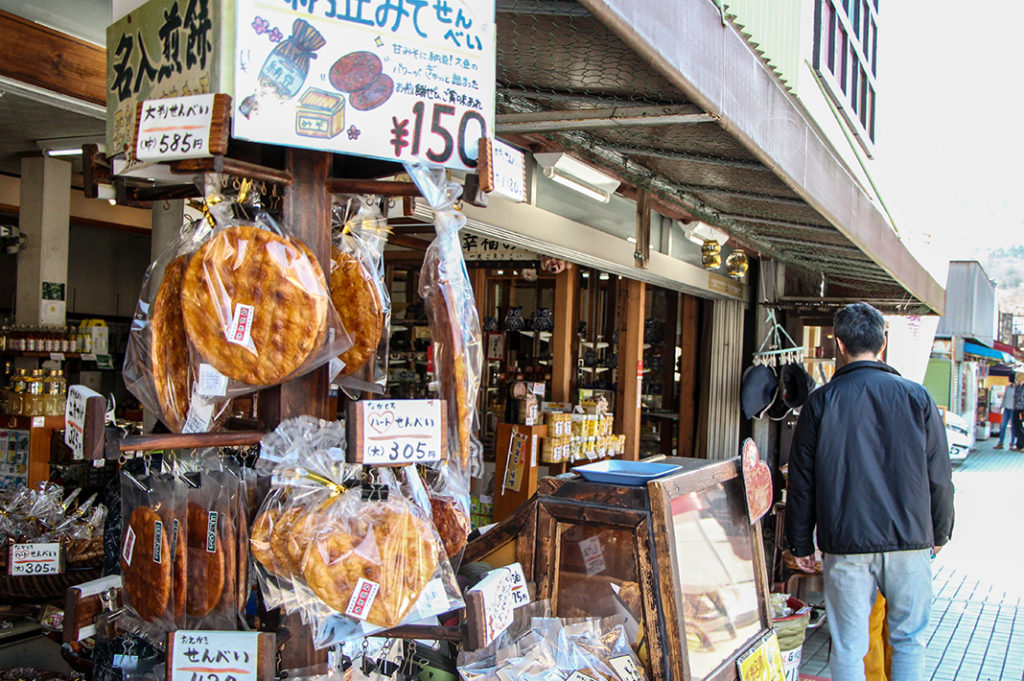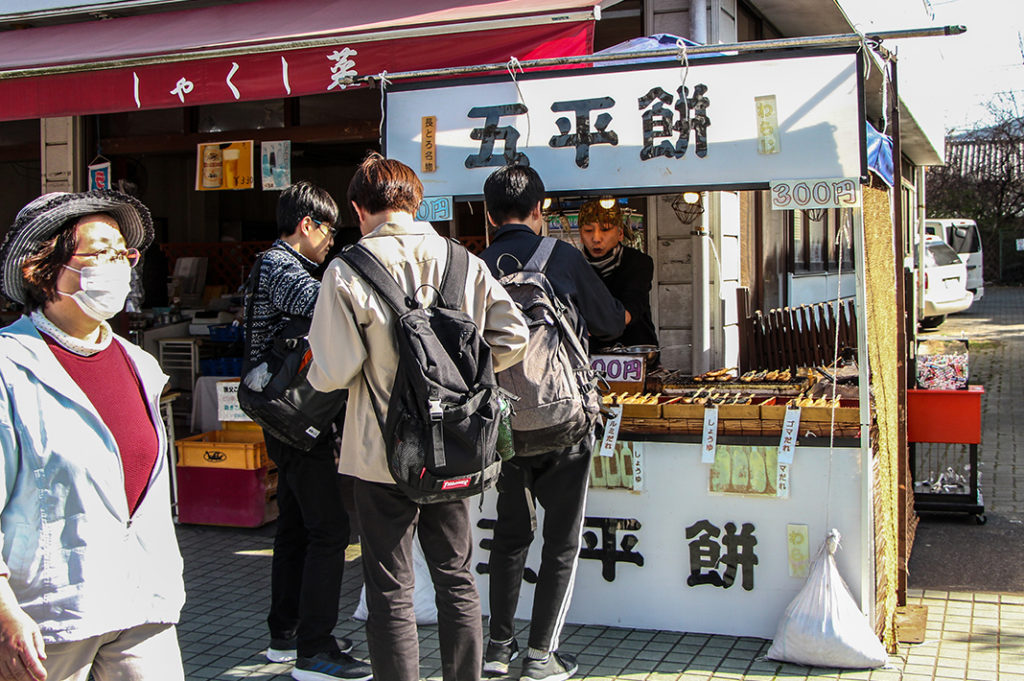 Here in Nagatoro, you can get a hot senbei rice cracker, straight from the grill or a sweet taiyaki filled with either azuki bean paste or custard. For something a little more modern, stop in at Chichibu Beer for a drink and a Gare Dog (miso-pickled pork sausage wrapped in a galette). Mmm!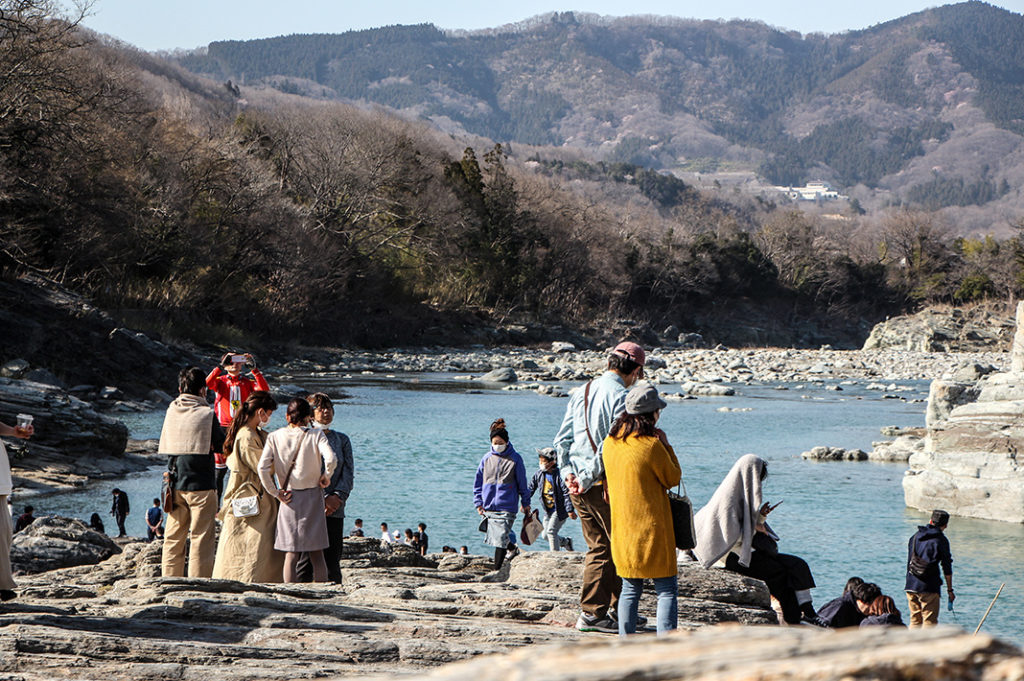 Climb over the Iwadatami Rocks
If you follow Iwadatami dori to its end, you'll arrive at its namesake attraction: the Iwadatami rock formation. Formed by ancient tectonic movements, this series of long, flat rocks spans 80 meters by 500 meters and runs alongside the Arakawa River. When viewed from a height, it rather resembles a pile of haphazardly strewn tatami mats, which is actually how it came to be named. For the geology crowd, there is also a variety of potholes, strata, faults and cliffs to see. But, for the casual daytrippers, the rocks are simply a fun place to explore or sit peacefully and watch the world go by. Read more about them here.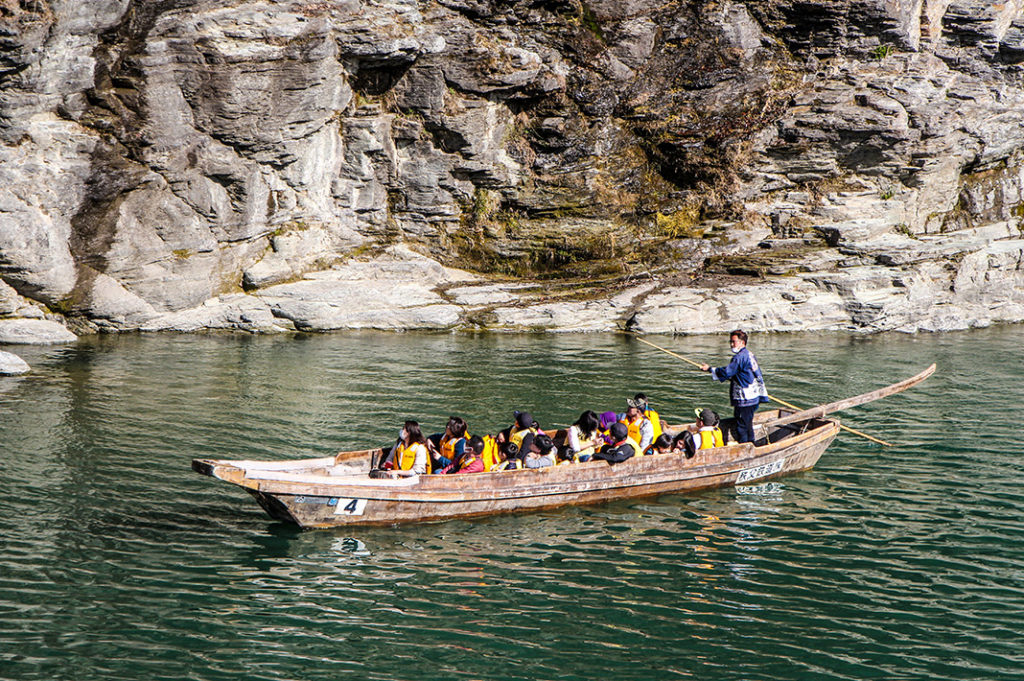 Take a boat ride on the Arakawa River
The last activity of the day, if you're up for it, is Nagatoro's most popular activity: river boating. There are a number of companies located around the station offering wooden boat rides, kayaking and white water rafting experiences, so take your pick! There are rapids to the right of the Iwadatami rocks, while downstream is much calmer. Fun fact: in winter, there are even kotatsu boats which keep you warm while you're zipping down the river!
You shouldn't have any trouble getting tickets on the same day as boats depart every 5-20 minutes; just be aware that things wrap up at 4 pm, so don't leave it too late! Of course, if you are visiting at a peak time (weekends, holidays, summer) or are a large group, it may be worth reserving your afternoon time slot in the morning before you start your hike. You can find out more about the different costs from the Tourist Information Office by the station. 
Final Notes
If you can picture yourself in Nagatoro for more than a day, we get it. And with lots of accommodation nearby, it's totally possible. There are longer hikes and plenty more to do in the wider Chichibu area, including a nice hot mineral bath at the end of a long day.  
Whether you experience Nagatoro during spring cherry blossom season, the autumn colours, the verdant greens of summer or even from a warm kotatsu boat, you're guaranteed to be charmed by this fun little nature escape. And as you head back to Tokyo, watching the greenery fade and the neon return, we're sure you'll be calmer and ready to be dazzled once more by the city lights.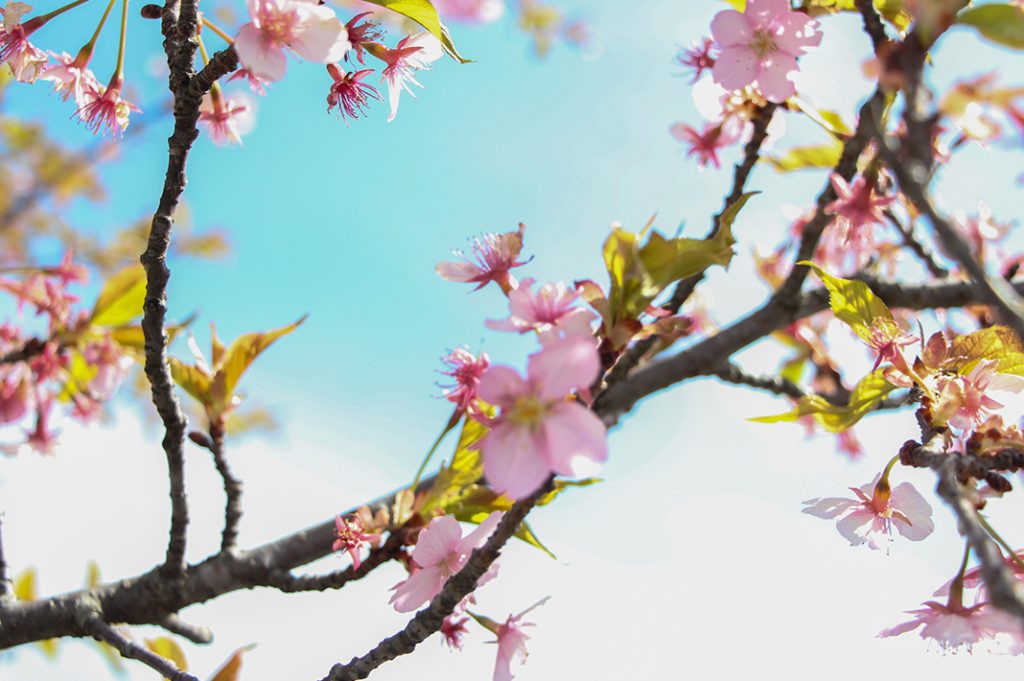 Accessing Nagatoro
You can reach Nagatoro in around 2 hours from Ikebukuro or Ueno Stations costing roughly ¥2,000 each way.  
From Ikebukuro Station, take the Seibu Chichibu Line to Chichibu. Walk 5 minutes to Ohanabatake Station and take the Chichibu Railway toward Hanyu or Kumagaya. Get off at Nagatoro Station.
From Ueno Station, take the Takasaki Line to Kumagaya, then change to the Chichibu Railway toward Mitsumineguchi. Get off at Nagatoro Station.
Read more on the Nagatoro tourism website here.
Post by Japan Journeys.