Full of bustling shoppers and businesspeople by day and partygoers by night, Roppongi seems to transform with the movement of the sun. Whether you're there for high-end shopping or hoping to hit the dance floor, getting the most out of your time in Roppongi means knowing what the area has to offer. This Roppongi tour will take you on a circuit through the densely packed area and highlight some of the large shopping complexes such as the Roppongi Hills, as well as many notable points of interest in the area. You can find a map here. 
Roppongi Hills
To begin your Roppongi Tour, head southwest along the main thoroughfare running outside Roppongi Station. The first stop is Roppongi Hills, and several signs along the way should lead you to your destination.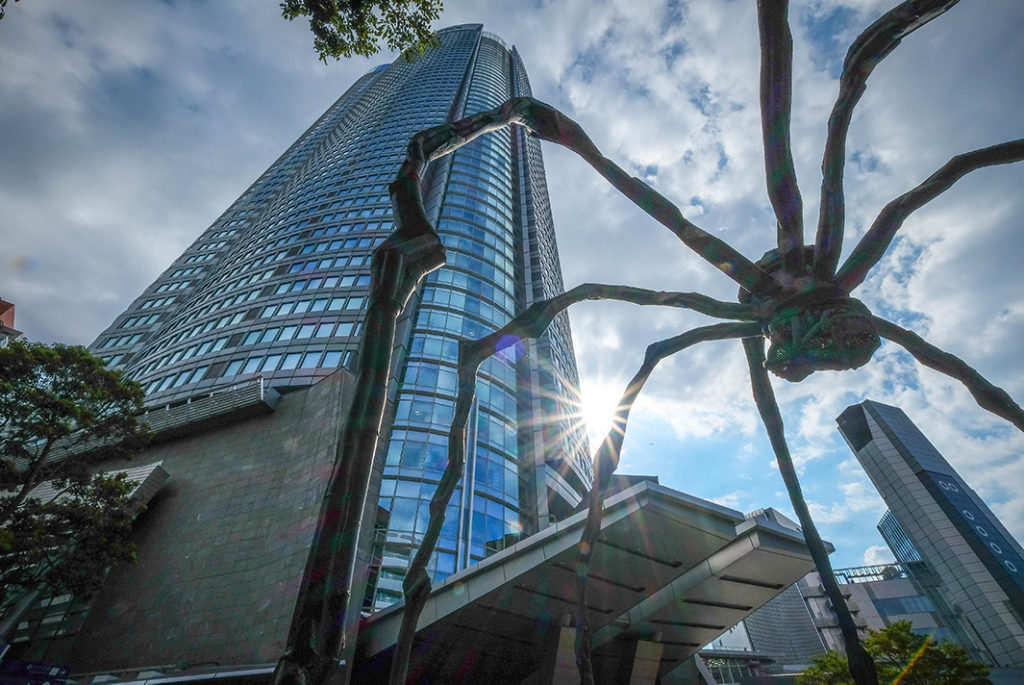 Roppongi Hills is one of two major sub-centres within the area. The Mori Tower dominates the central complex, which is full of luxury stores and restaurants. Particularly of note, is the Mori Art Museum, which typically offers world-class exhibitions of modern and contemporary art.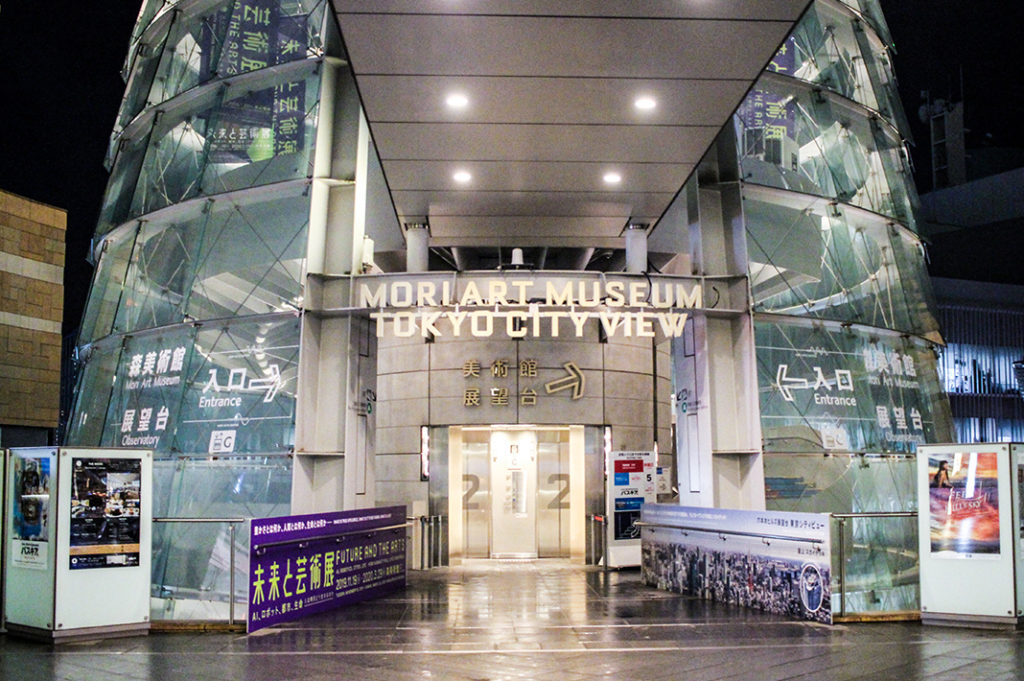 Additionally, the Mori Garden features landscaped greenery in the middle of the city. A movie theatre in the complex is home to movie festivals and sometimes even screens subtitled Japanese films. If your Roppongi trek takes place in the winter, Roppongi Hills is also a great spot to celebrate the holidays. You'll find an outdoor Christmas Market and several decorations inside the shopping complex.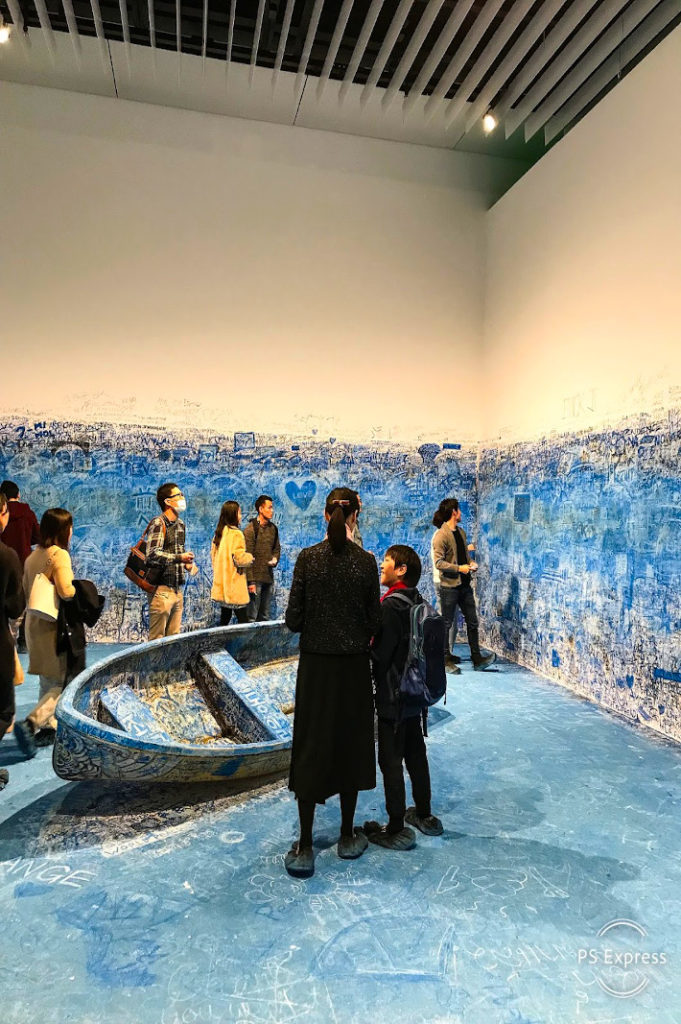 Tokyo Midtown
Once you're done with the towering heights of Roppongi Hills, you can continue your Roppongi tour. Backtrack towards the station but head north at the central intersections towards another shopping complex.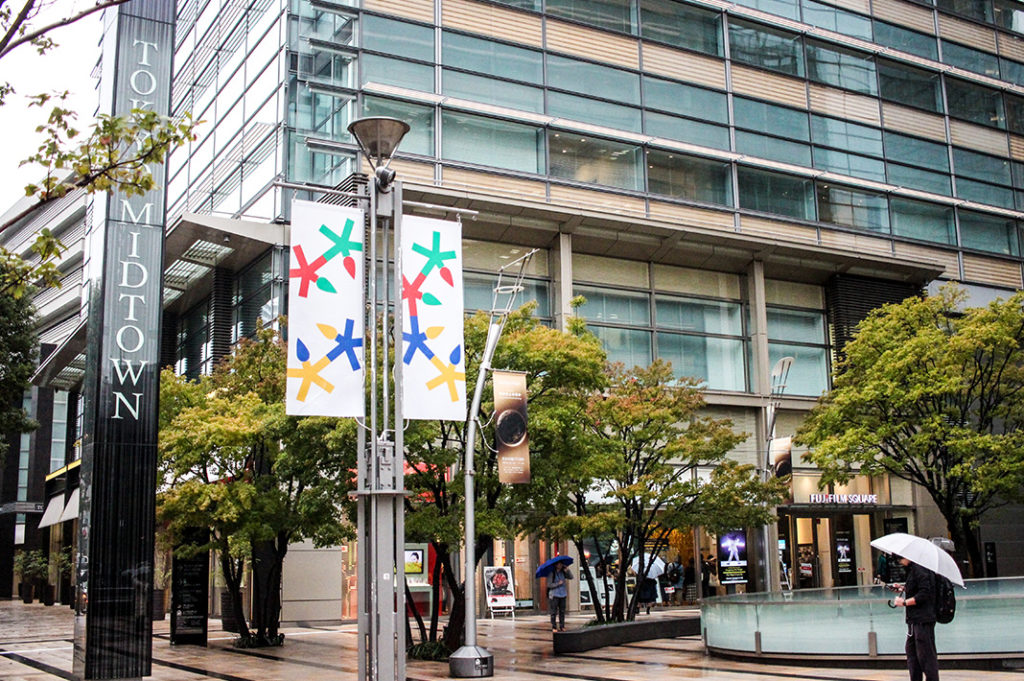 The Midtown, like Roppongi Hills, offers a range of services, stores, and restaurants, but offers a sleeker, low-key aesthetic. It's home to the Suntory Museum, which showcases classical Japanese art and artefacts.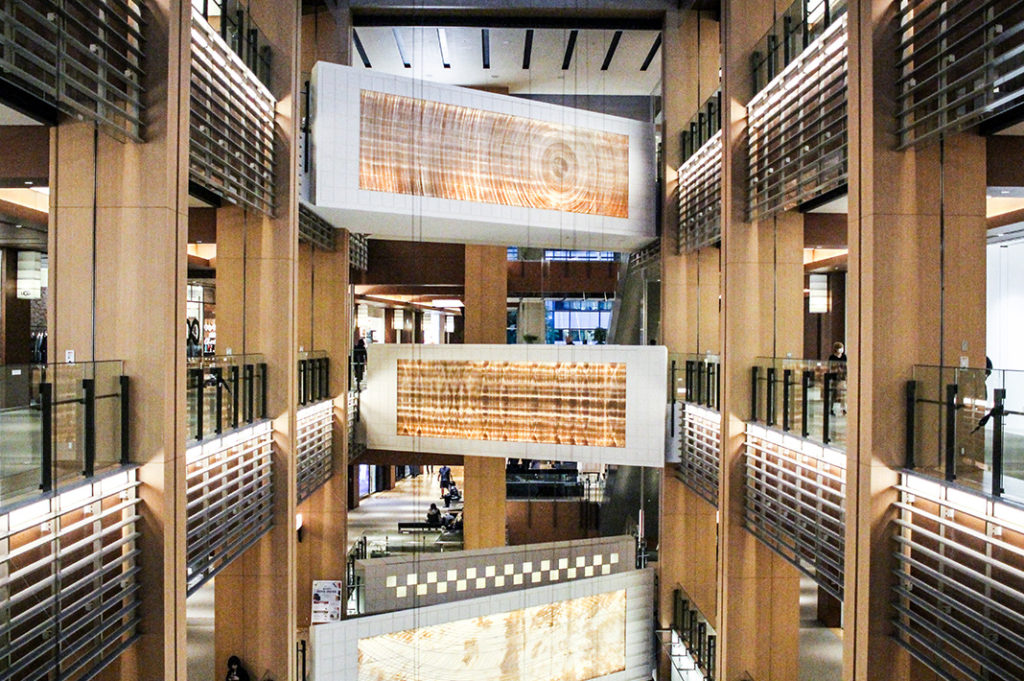 Also, the large garden behind Tokyo Midtown (Hinokicho Park) is the perfect place to relax on a sunny day and frequently hosts large events. If you're looking to grab some food, the basement of the Midtown has a number of cafes and restaurants to savor.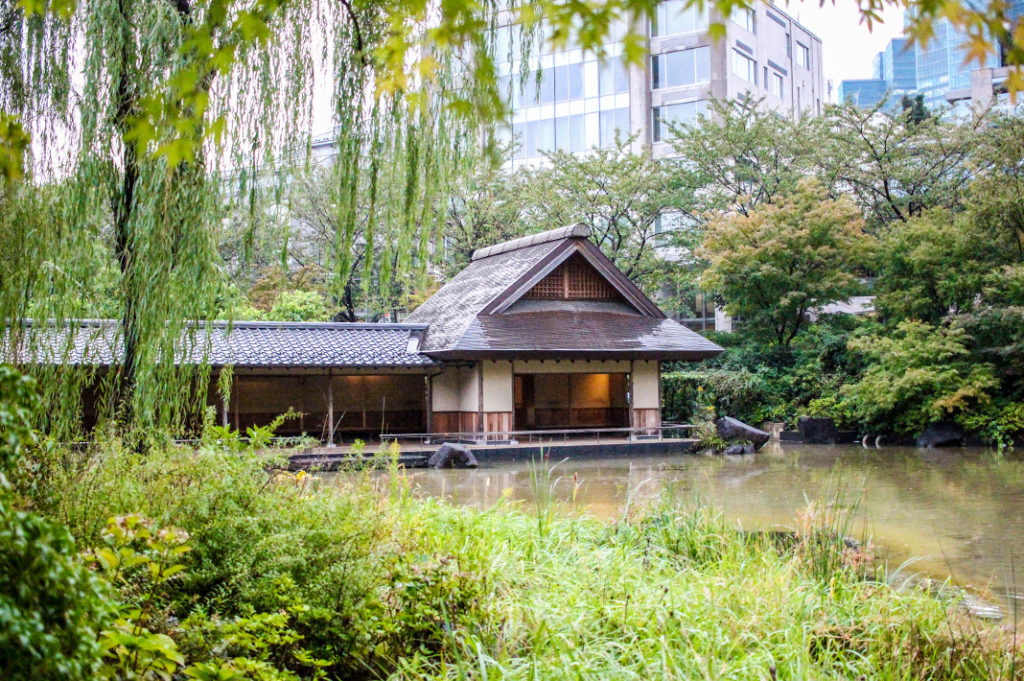 Roppongi Nightlife
If you'd rather spend your time dancing than shopping, head to Roppongi in the evening. If you're continuing your Roppongi walk from the Midtown, you can head south through the intersection and towards the many clubs that dot Roppongi's urban landscape.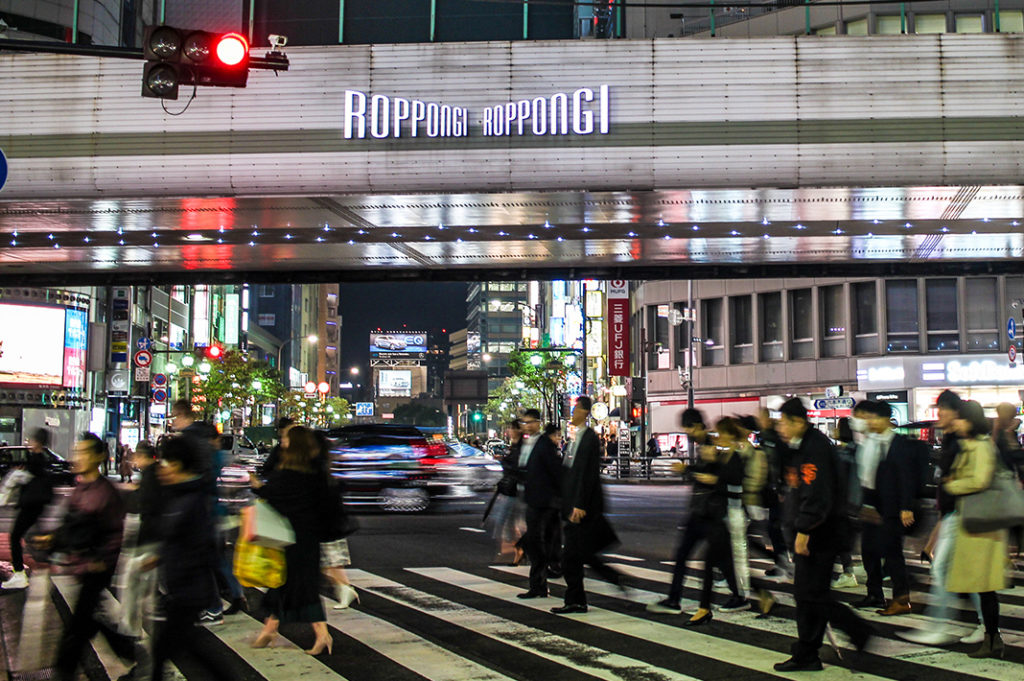 At night, touts are likely to chase you down and try to herd you into their establishments; it's a good idea to have an itinerary in mind before heading out. Finding bars and clubs in the area shouldn't present any problem, so do some research to find what kind of establishment you're into visiting. Keep in mind, that Tokyo's train lines close fairly early, so unless you're planning to spend the whole night out, make sure you have an exit strategy.
Whether you're in Roppongi to take in the high life or simply to see how Tokyoites party, Roppongi offers an experience very different than other densely packed hubs in the city. The area isn't for everyone, but if you have some money to spare, and want to see a different side of Tokyo, think about taking the time to make a brief Roppongi tour.
Post by Japan Journeys.