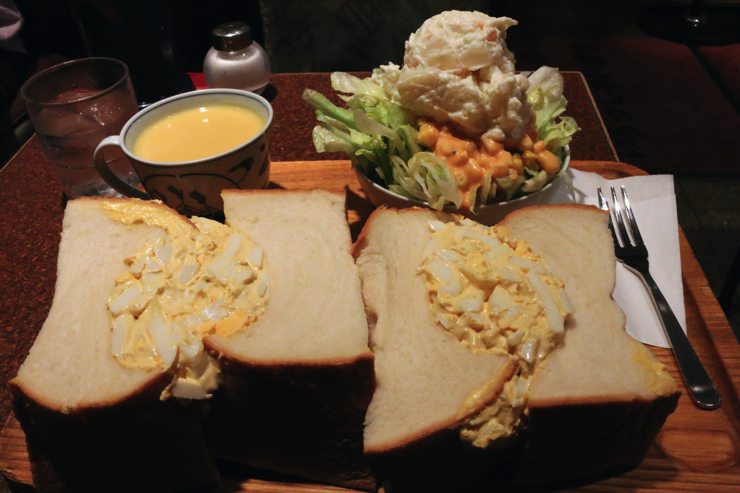 Ginza, Tokyo. An upscale neighbourhood all about high-end shopping and dining. As such, many cuisines have been introduced and taken off in the area, one of which, surprisingly, is the humble sandwich.
Why sandwiches in Ginza, you may wonder. According to a veteran bartender, the women who work in Ginza prefer quick meals they can eat without staining their (expensive) clothes, and sandwiches fit the bill. One such local sandwich shop is 'American'.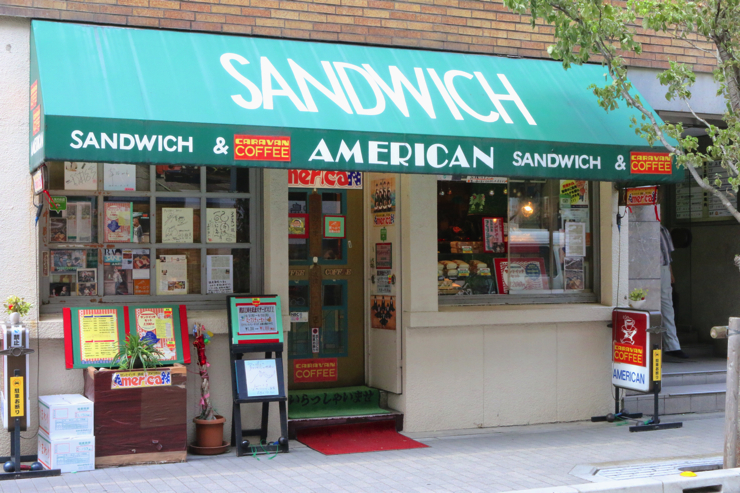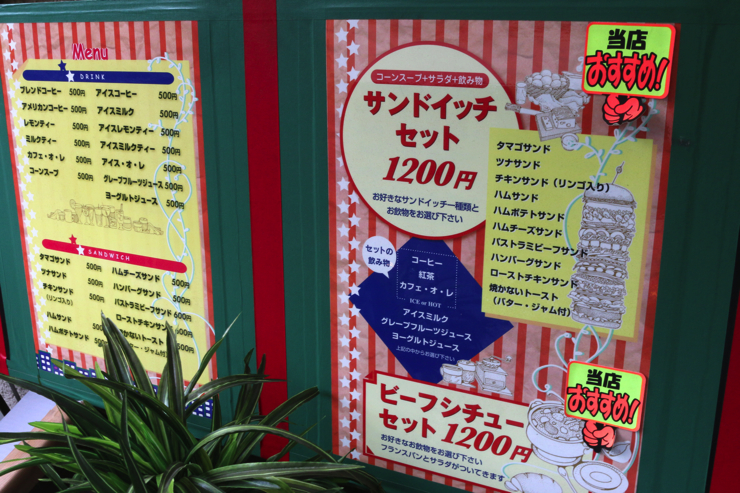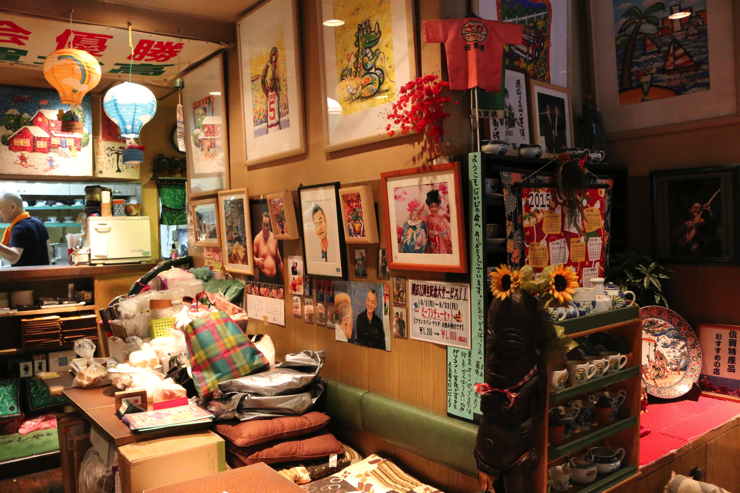 'American' Sandwiches in Ginza

It's unclear why the store is named American; the menu features stars and stripes as well as drawings of exaggeratedly stacked sandwiches. Our guess is that it's a nod to the super-sized reputation of American food. This becomes evident when you see the size of the sandwiches served here; definitely a meal in itself rather than a quick snack.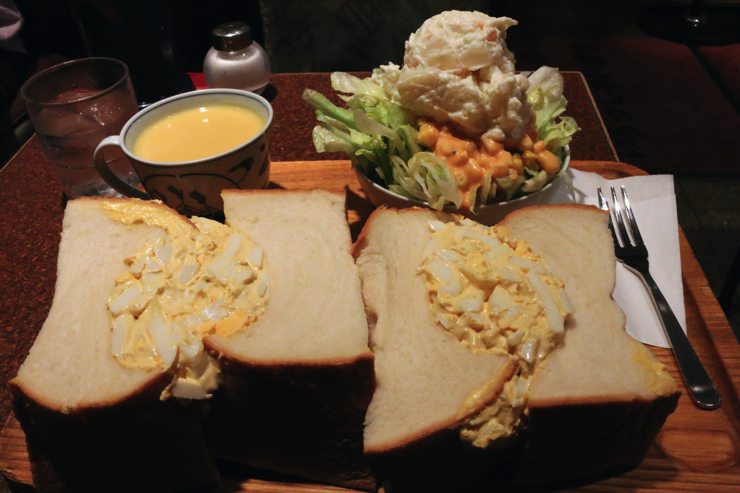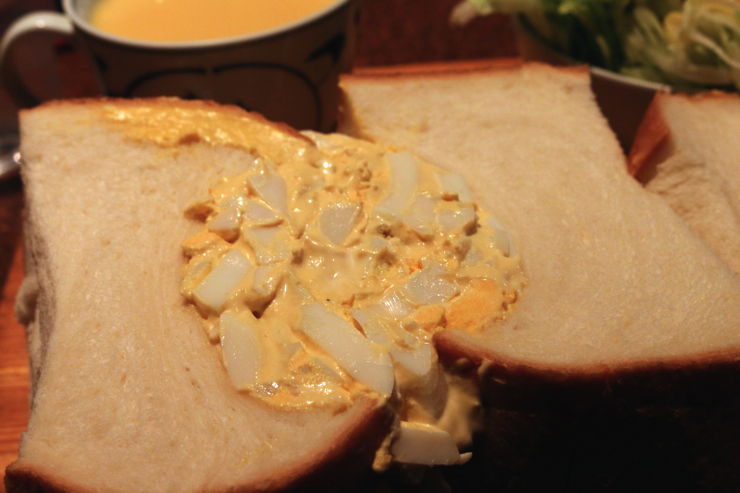 Your choice of fillings
There are a variety of sandwich fillings available, raging from the orthodox tuna and egg to ham and cheese, hamburger or roast chicken. Listen to your heart, it will know what you want.
The thick bread is full of flavour and aroma, and the equally portioned fillings are a perfect match, making these sandwiches a meal that can only be experienced here. The egg sandwich did not disappoint with rich and creamy egg flavours.
Open wide
Due to the size of the sandwich you must open your mouth pretty wide to take a bite, so have fun with it! Make no mistake, this is no thin 7-11 sandwich.
American-sized salads

The sandwiches are not the only generously-sized item on the menu. The salads, which are described as side-dishes, are surprisingly large too.

Of all the sandwich shops in Ginza and the countless sandwich shops across Japan, 'American' has to be unparalleled in terms of serving size. If you know of another one, let us know in the comments!
So the next time you're in Ginza and feeling hungry, why not give your jaw a workout by giving 'American' a go!  
Name: American
Address: 4-11-7 Ginza, Chuo-ku, Tokyo
Open: 7:30 ~ 18:30
Closed: Saturdays, Sundays and holidays
Check them out on Trip Advisor
Post by Japan Journeys.