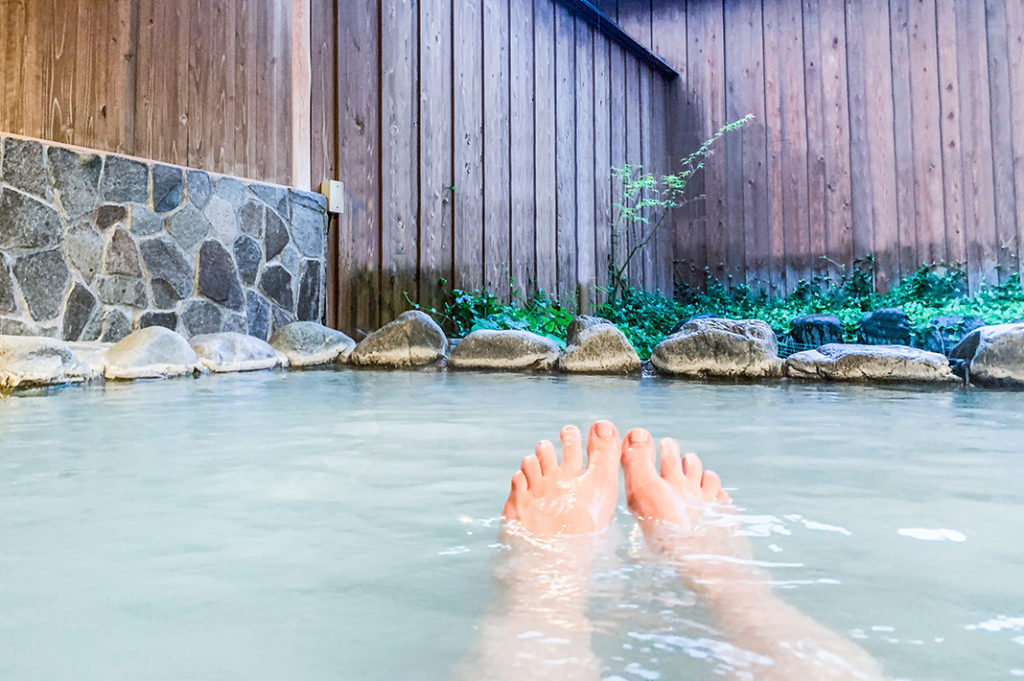 Nozawa Onsen's heavy snowfall and abundant powder have attracted the winter sports crowds for over half a century, cementing its reputation as a world-class ski resort. But before skiing was introduced to this part of the world, Nozawa Onsen was all about the hot springs. Blessed with access to steamy hot spring water, this area rose to popularity during the Edo Period as a wellness destination, with over twenty inns offering accommodation and access to the healing waters. Today, not much has changed. Dotted around the winding, hilly town are roughly 30 springs, 13 of which are Nozawa Onsen's free onsen, or soto-yu.
Nozawa Onsen's free onsen
Here in this mountain community, hot spring water is an essential part of the lifestyle. During the day, you'll find the locals coming and going from the famous Ogama where the 90ºC (194ºF) waters are used for washing and cooking vegetables and eggs (onsen tamago). Elsewhere, the water is much cooler and used for bathing. Amazingly, thirteen of the town's springs have been designated as free communal baths, open to villagers and tourists alike. Known as soto-yu, these free public baths are operated by a villager's association called yu-nakama ('hot water friends'), and are open from 6:00 am until 11:00 pm every day. Many of them are designed in an eye-catching Edo Period aesthetic making them pleasant from the outside in. You can find them all, marked by black pins, on this map.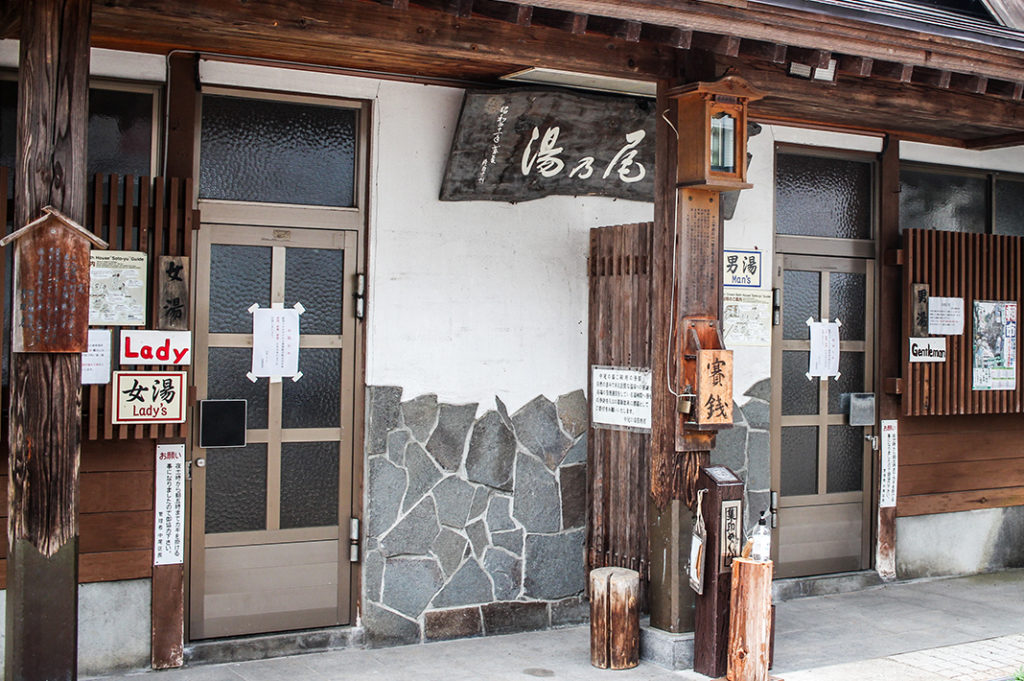 Bathing in the public Soto-yu
The first thing to know about the free public baths is that they operate on a 'bring your own' policy. You must bring your own toiletries like soap and shampoo as well as towels—a small one for modesty and a regular one to dry your body at the end. There is also a donation box on the outside of each public onsen. Funds go toward maintenance costs, ensuring many more years of free onsen. As usual, there are separate entrances—and bathing areas—for men and women. Inside is quite simple; it's really all about the bathing after all. If you've never enjoyed a Japanese communal bath before, the local association has created a tip sheet here. As the baths contain naturally flowing hot water, some temperatures can get quite extreme. In this case, it's fine to turn on the cold tap to cool thins down.
Oyu: the grandest soto-yu
Oyu is conveniently located at the centre of town and its samurai period design is the grandest of all the soto-yu. The waters here are said to be good for a number of ailments. This is the recommended venue for visitors looking to try out one of Nozawa Onsen's free onsen.
Asagama-no-yu
This soto-yu is so local that it even has a laundry facility at the back! The water isn't too hot and comes from a calcium-sulphate spring which is thought to be effective against neuralgia, rheumatism, diabetes, dermatitis and impaired gastrointestinal function. You might also see some yunohana particles (onsen flowers) which get brought in with the water.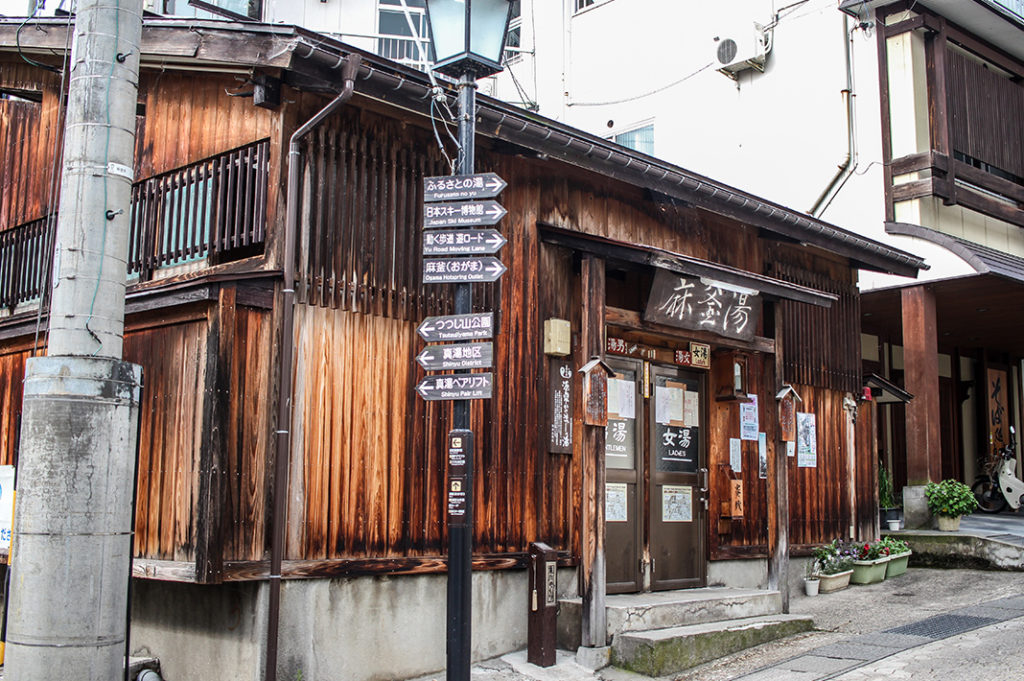 Shinden-no-yu
This bathhouse is quite small, only fitting around 5 or 6 people in the bath. The water temperature is lower than others and there is a milky quality to the spring water.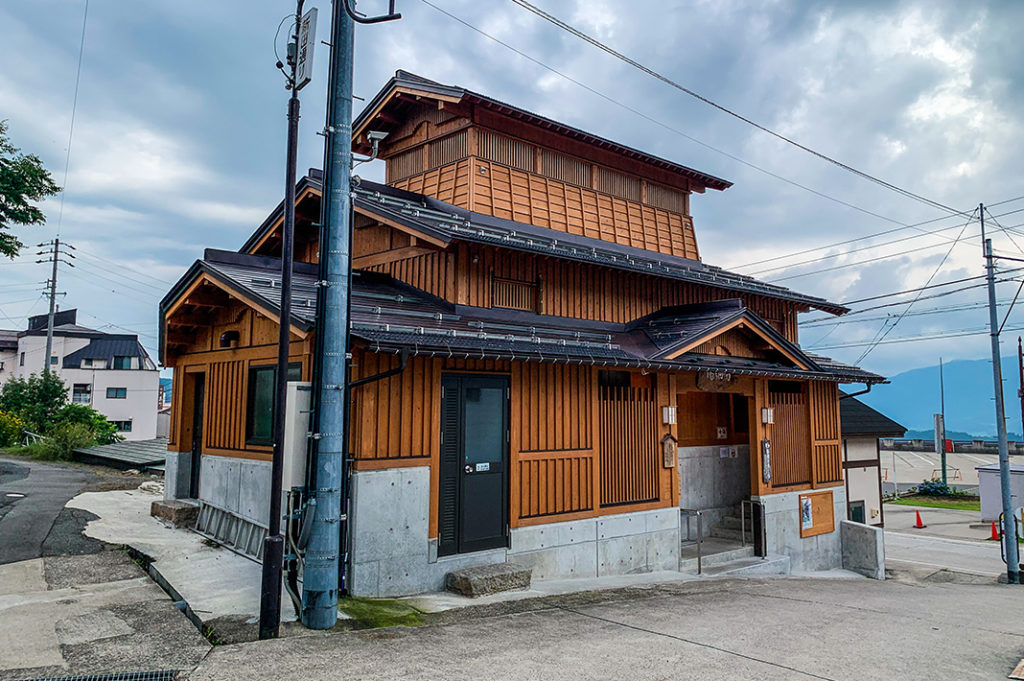 Nakao-no-yu
The largest of all the soto-yu, Nakao-no-yu is ideal for large groups wishing to bathe together—the only catch is that the water can reach up to 65ºC(149ºF)! No doubt the cold tap gets a workout. This is a calcium-sulphate spring similar to Asagama-no-yu.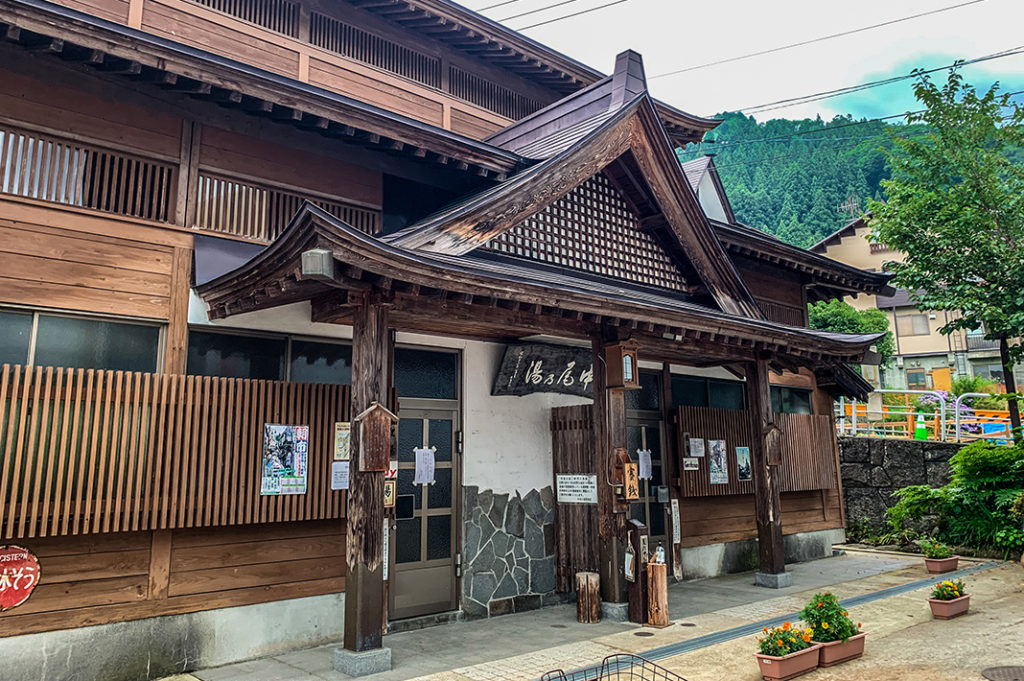 Akiha-no-yu
This spring is a little away from the centre of the village. The water is quite hot, slightly milky in appearance and is constantly being refreshed by the ever-flowing simple sulphur spring.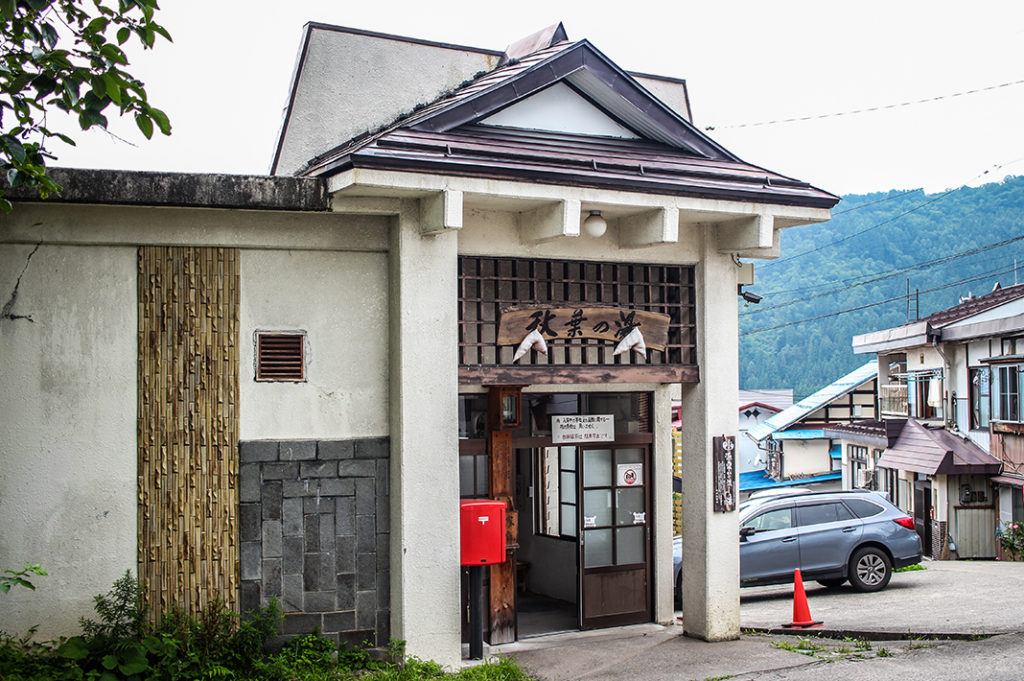 Matsuba-no-yu
This pretty double-storeyed building is designed to look a little like a temple. The water is a simple sulphur spring and the bathing area can only fit small groups. Downstairs is a laundry for locals and outside is a wooden box for cooking onsen tamago eggs.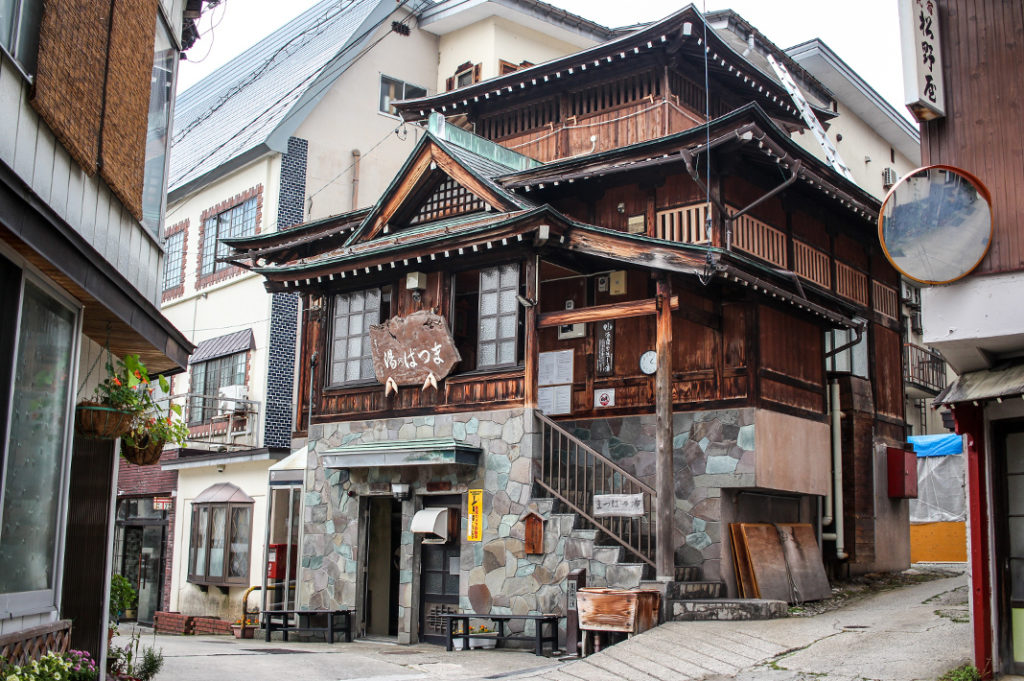 Kamitera-yu
This soto-yu, located on a steep hill, borrows water from nearby Asagama-no-yu. It's a calcium sulfate spring with a high temperature and greenish hue. The waters are said to be particularly good for neuralgia, diabetes, cuts, burns and boils.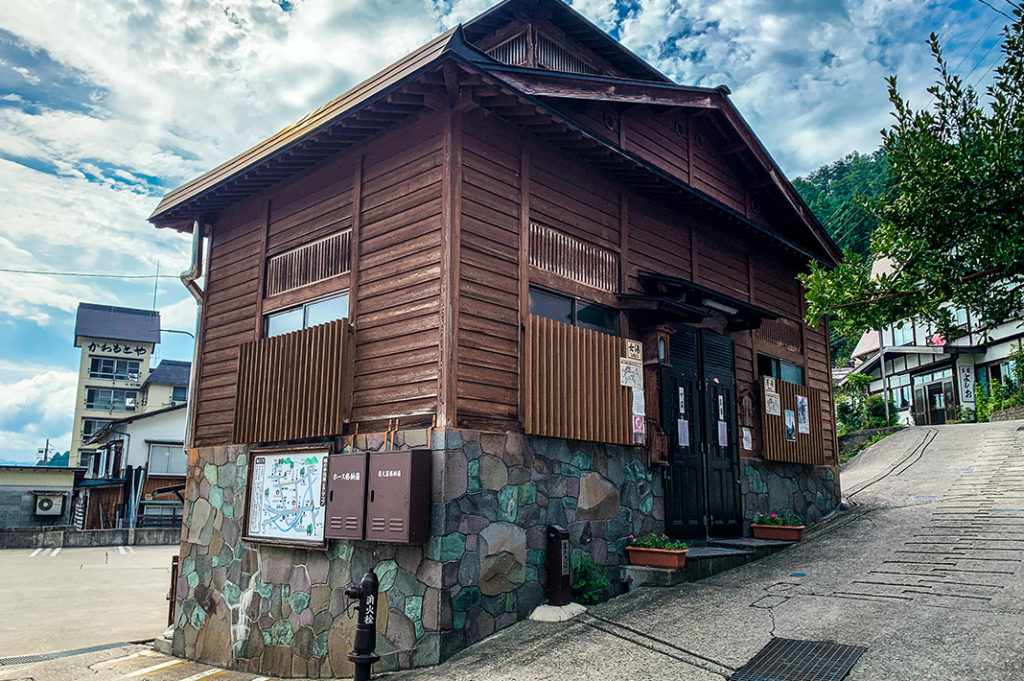 Kuma-no-teara-yu
This bathhouse is the stuff of legends. Said to be the oldest of Nozawa Onsen's springs, it gets its name from the story of an injured bear (kuma) that supposedly showed a hunter to this location. The waters are a palatable 40ºC (104ºF) and supposedly effective in healing cuts and burns. What's more, you can even make onsen tamago here.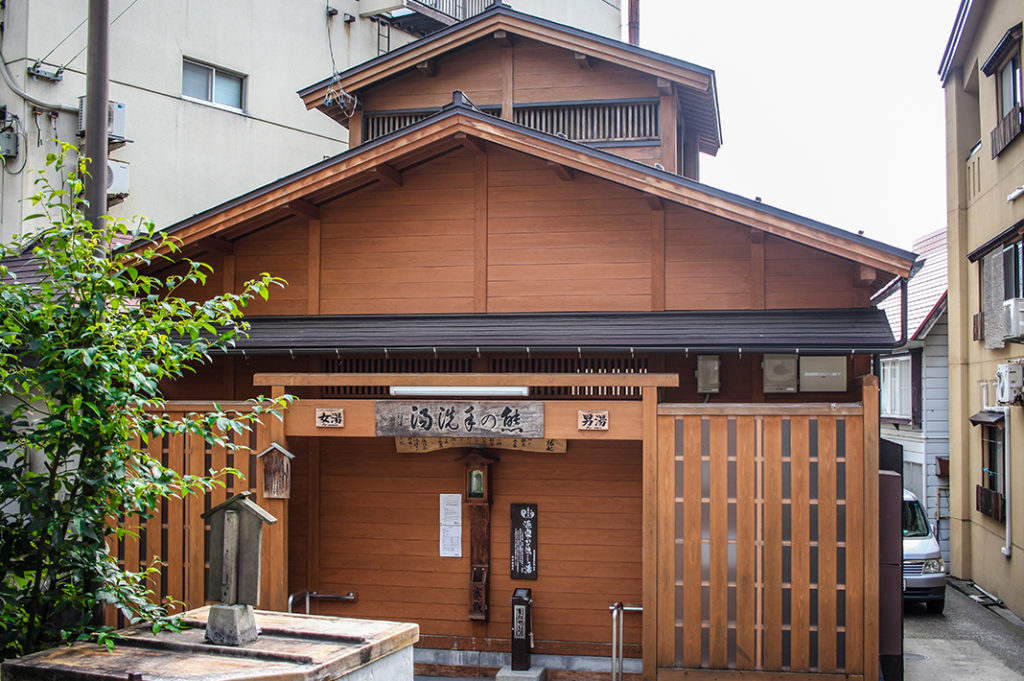 Yokochino-yu
This basement level soto-yu features a granite bath and clear water. The calcium sulphate spring is supposed to be particularly good for skin diseases.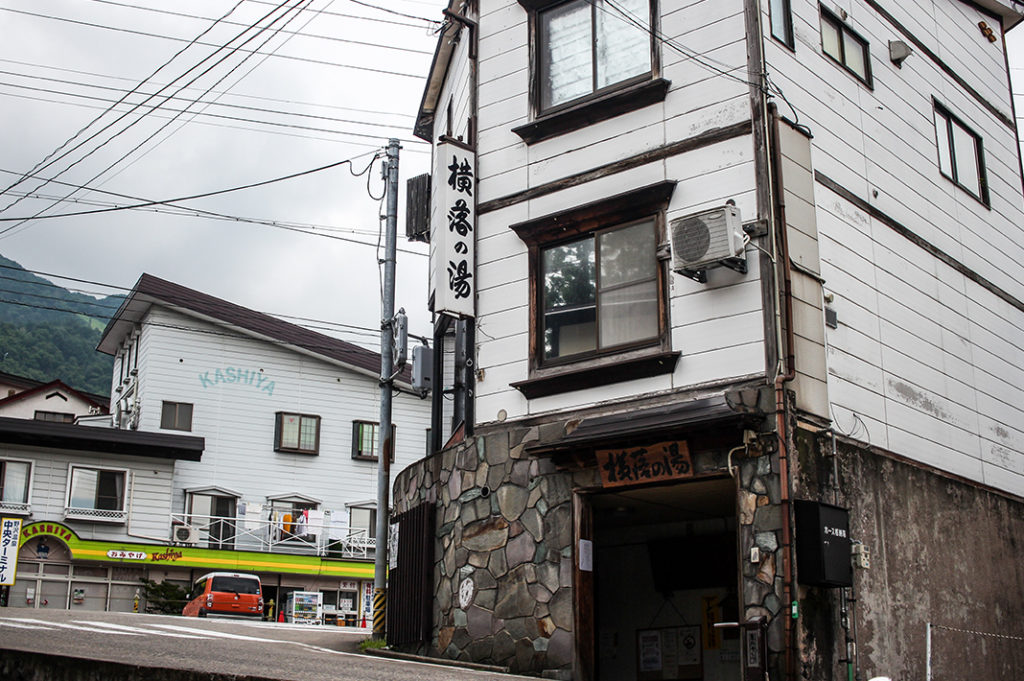 Juodo-no-yu: a sulphurous spring
This double-storey bathhouse may not have the same Edo-era charm as the rest, but it's still a popular spot. Women bathe on the ground floor while men bathe on the top floor, in milky blue waters with a strong sulphur smell. You can also make onsen tamago here.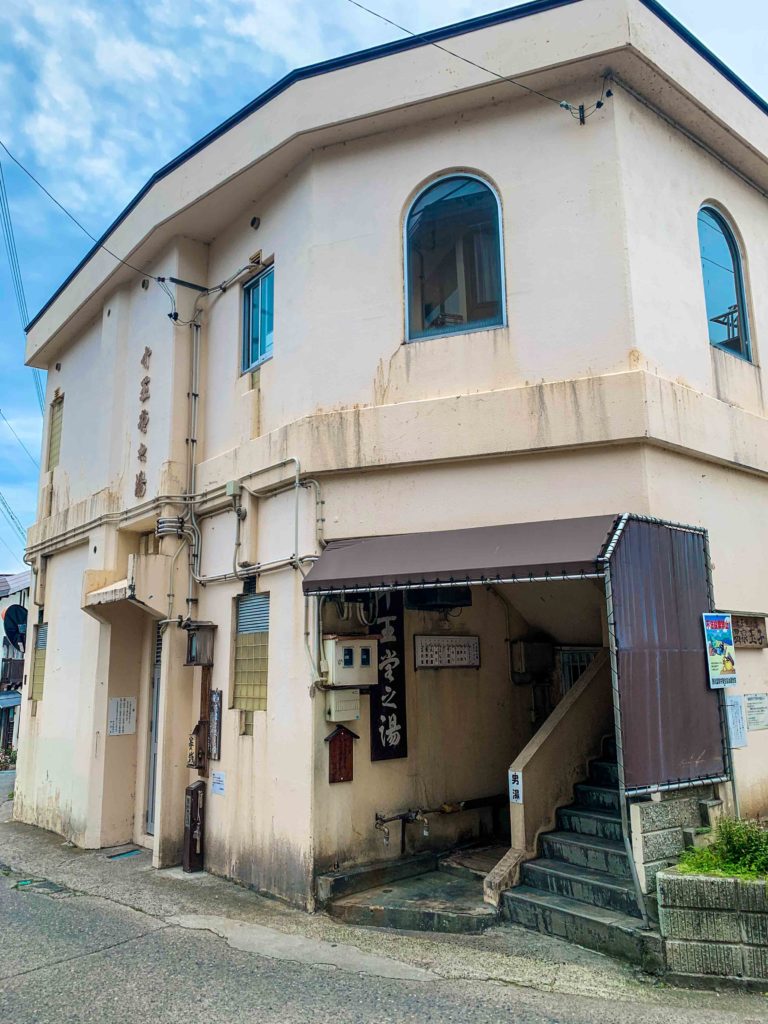 Taki-no-yu: piping hot water
This small soto-yu is located uphill in a quiet residential area with scalding hot (78ºC/172ºF) waters. No wonder the elderly man, leaving as we arrived, looked so concerned. The waters have a greenish hue and are said to be good for those recovering from a serious illness.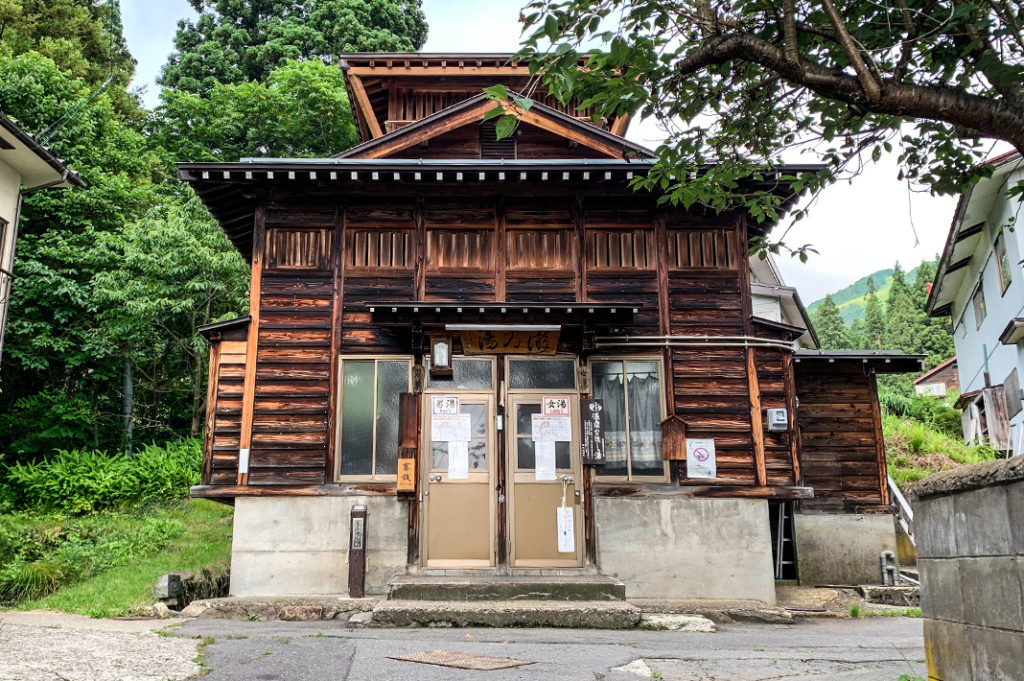 Shin-yu
This simple sulphur spring contains lots of yunohana and changes colour depending on the climate. At 55ºC(131ºF), it's a little milder than others and is particularly good for hemorrhoids, rheumatic diseases, diabetes, and skin conditions such as acne.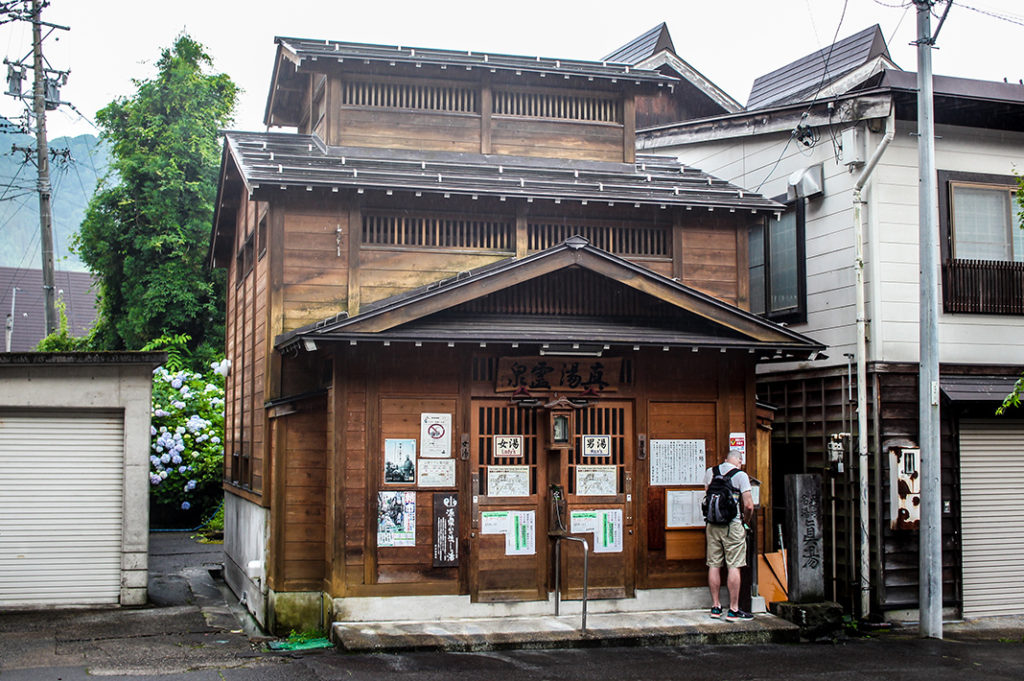 Kawahara-yu
Located near Oyu, the water at Kawahara-yu is also of a high temperature here (60ºC/140ºF) and supposedly good for skin conditions. With a traditional atmosphere and stone floor, this bath is quite popular in the summertime, particularly in the mornings.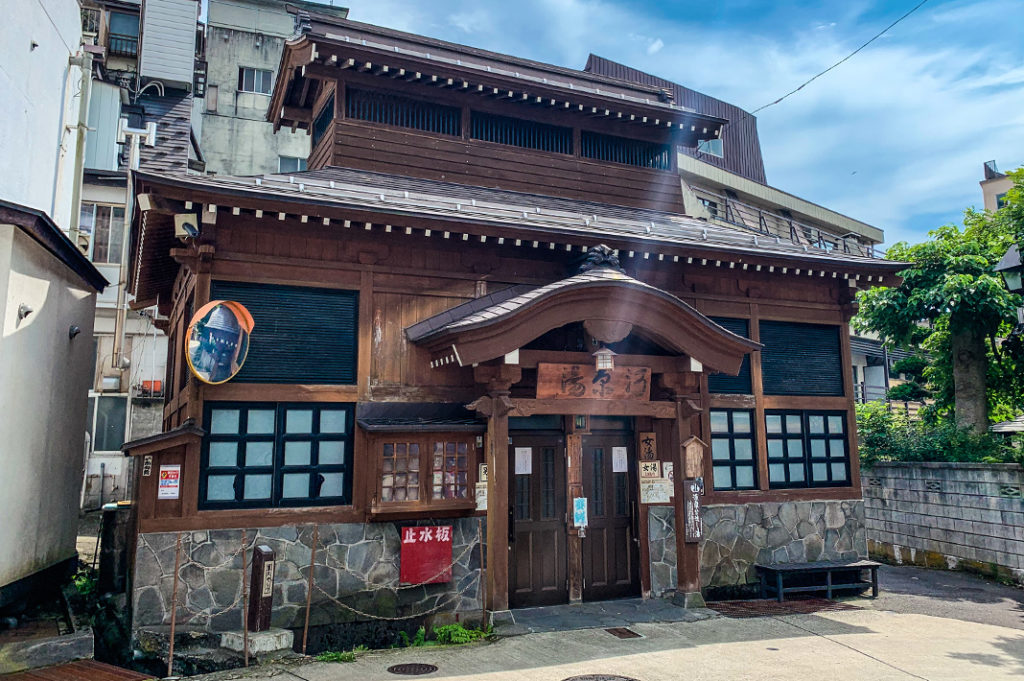 Choosing the hot spring for you
All the soto-yu are fantastic in their own right, so how do you decide which to visit? Do you want to stick to the lower temperatures or perhaps brave those of taki-no-yu? Maybe you want to cook some eggs while you're at it? Or maybe you just want to go to the prettiest building? One way to see them all and decide for yourself is to participate in the Nozawa Onsen stamp rally. This half- to full-day activity takes you around to 27 of the best attractions—including all 13 of Nozawa Onsen's free onsen.
No matter which Nozawa Onsen public bath you decide to visit, we're sure you'll benefit from taking the time to relax and unwind—and perhaps cure a few ailments in the process! It's wellness at its best.
Post by Japan Journeys.