While Korean cosmetics have taken the spotlight in recent years, many Japanese makeup brands have become cult favorites for their high quality and cuteness. Best of all, many of these can be easily found at drugstores and variety stores like Don Quixote when shopping in Japan. Read on to discover some of my favorite Japanese beauty brands. 
Canmake: Cheap and Cheerful
Canmake is a brand you will find everywhere in Japan. The aesthetic is very feminine and cutesy, but don't let that put you off, as they have one of the widest product and color ranges among Japanese cosmetics. Probably the biggest draw with this brand is the price, with items starting at just ¥300 and rarely exceeding ¥1500. Surprisingly, despite these price points, the quality of the cosmetics is quite good. Also, the low prices make it easy and affordable to try new things! My favorite items are their blushes, especially the Glow Fleur Cheeks which include a shimmery highlight powder, Creamy Touch Liner for eyes, and nail polishes, which last much longer than similarly-priced polishes from other brands. Also of note is their Marshmallow Finish Powder, which keeps my skin matte and smooth despite the summer heat.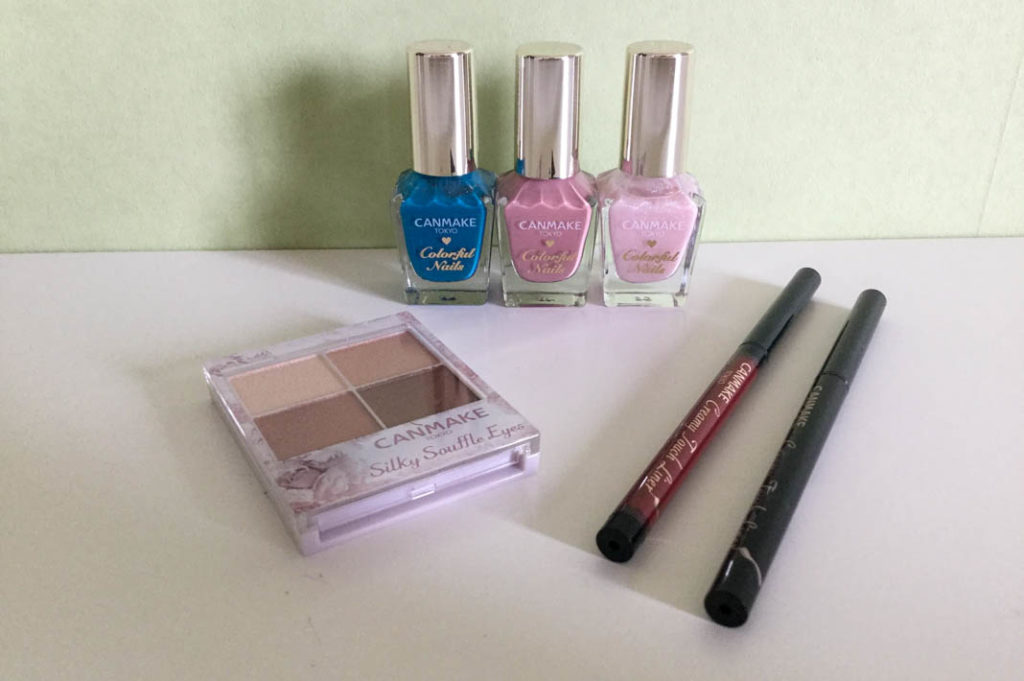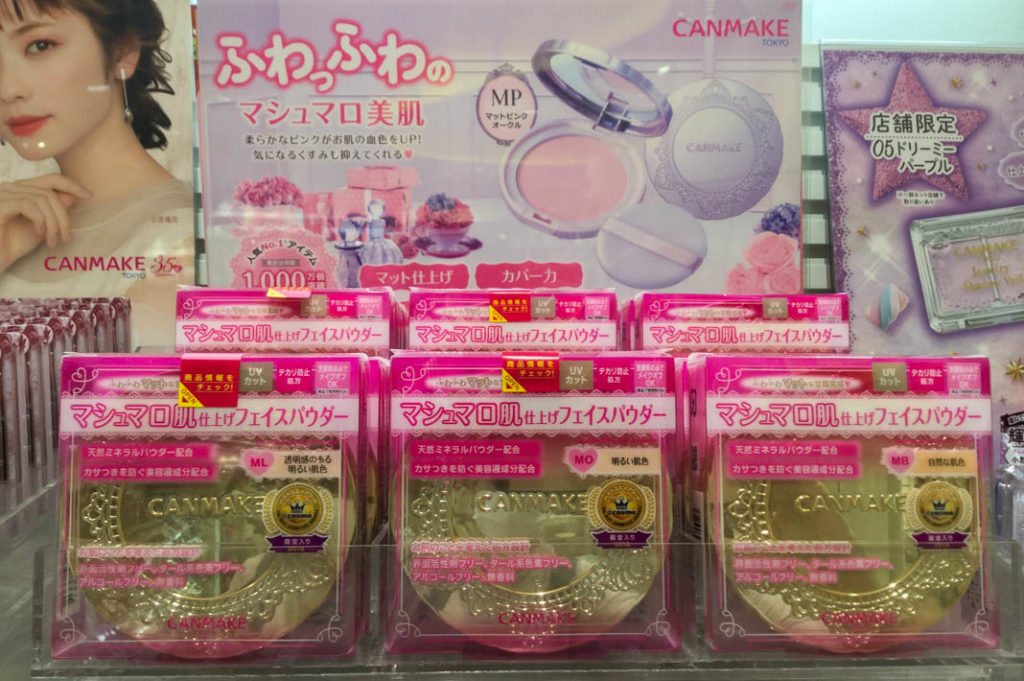 Excel: Tokyo Rich Casual
Excel feels exactly like it's tagline: a little fancy, a little casual. The colors tend to be soft and muted, and always come in sleek gold packaging. The price points are a little higher than other drugstore brands, but the products really deliver. Some of their best items are their Skin Tint Serum foundation and their Skinny Rich eyeshadows, both of which have won coveted awards on the cosmetics site Cosme. I'm also a fan of their nail polishes, which have a smooth, chic finish, and Powder and Pencil Eyebrow, which includes a pencil, powder, and brush on a dual-ended wand.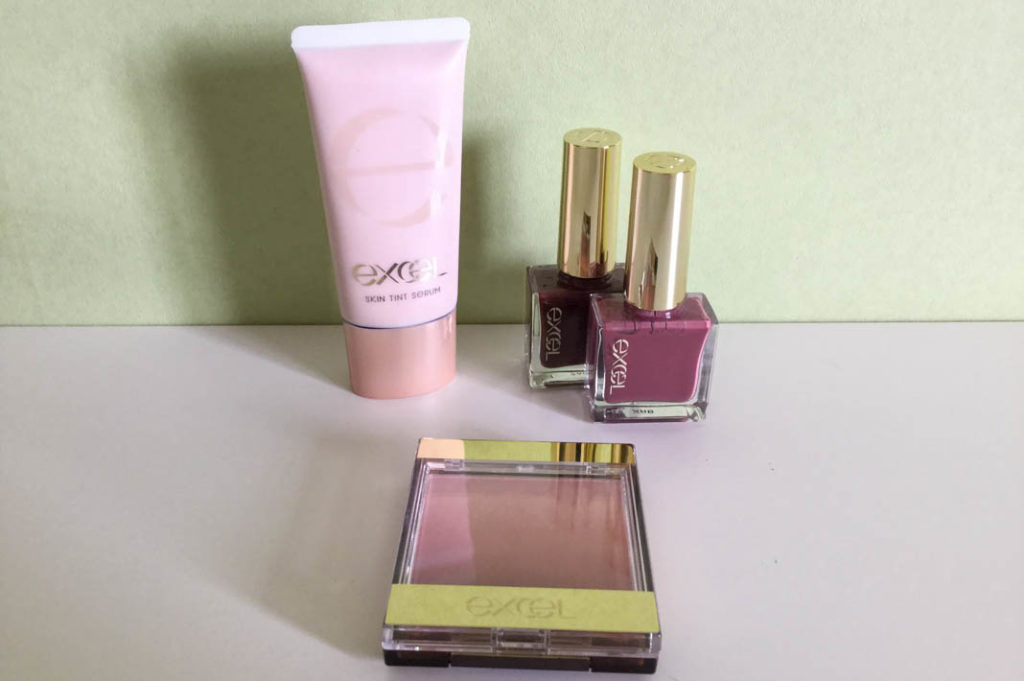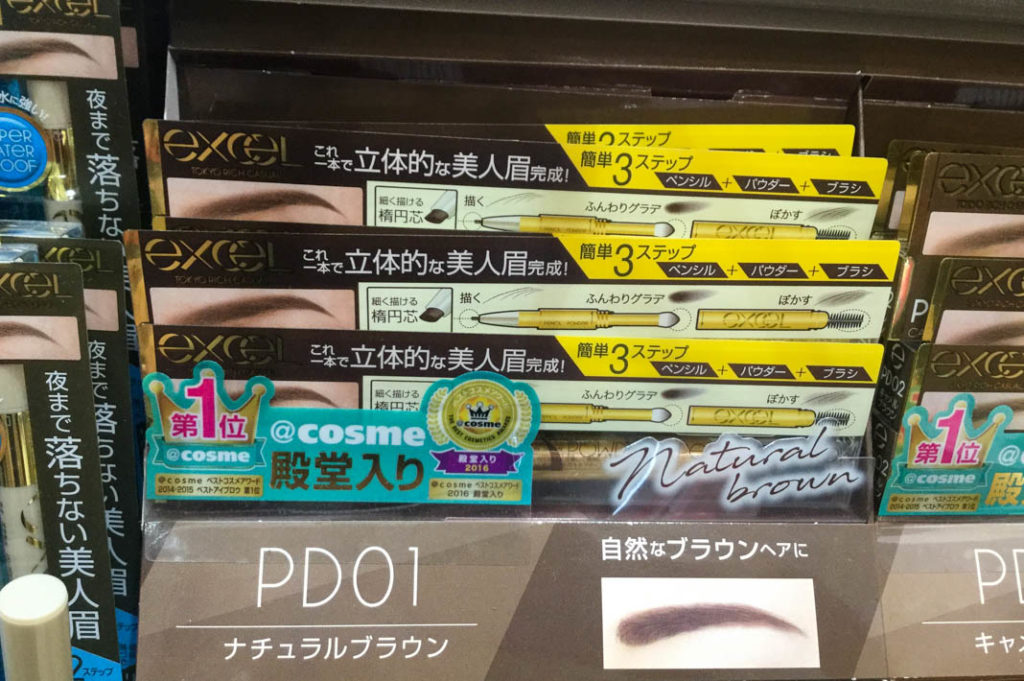 Visee: Drugstore Luxe
Visee is another brand that is widely available at drugstores when shopping in Japan. However, the quality and presentation feel much higher than what you would expect in a drugstore beauty brand! I particularly like their eyeshadows and blushes. The color payoff is quite good and they always have a beautiful, shimmery finish. In particular, the 'My Nudy Eyes' eyeshadow quad may be one of the best nude eyeshadow palettes I've ever tried. I also love the Foggy on Cheeks blush, which won an award on the Cosme website.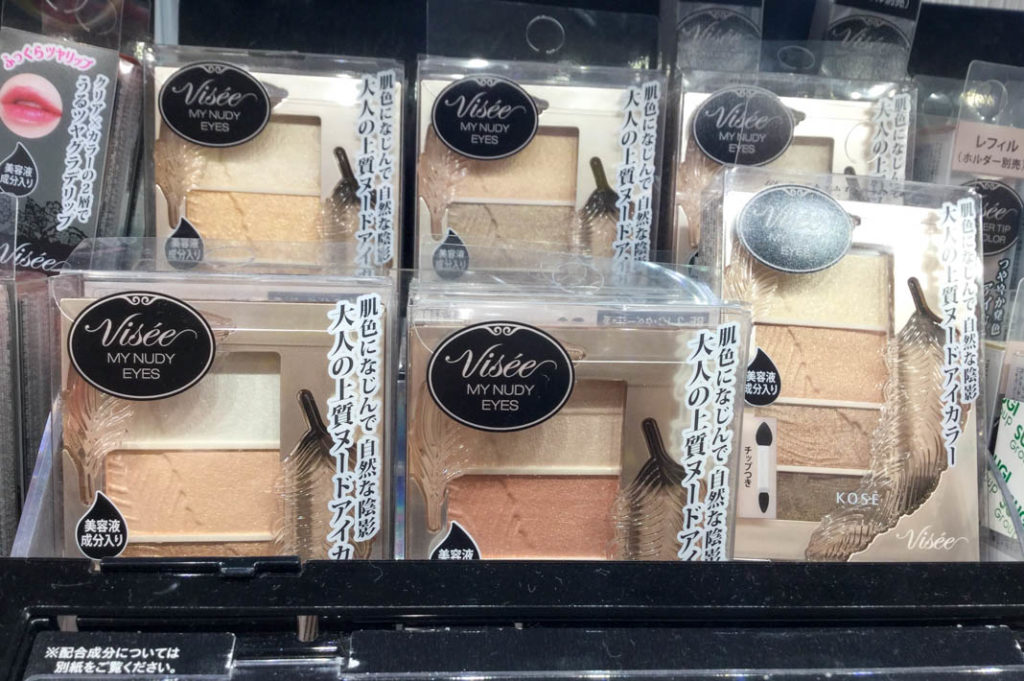 Uzu: All About Lashes and Liners
Uzu by Flow Fushi is a Japanese cosmetics brand that concentrates on doing only a few products, but it does these exceptionally well.
The Eye Opening Liner is in an elegant octagonal tube that won't roll off your vanity table. It comes in a whopping 14 beautiful colors, but what really makes this special is the brush. This special, trademarked Yamato Takumi Brush was inspired by traditional Japanese craftsmanship in the brush-producing areas of Kumano and Nara, and is overall easy and comfortable to use. Plus, the liquid liner itself is made with WP Film technology. This means that this liner is resistant to water, moisture, and sebum, and will stay on throughout a Japanese summer day. To remove it at the end of the day, simply use warm water.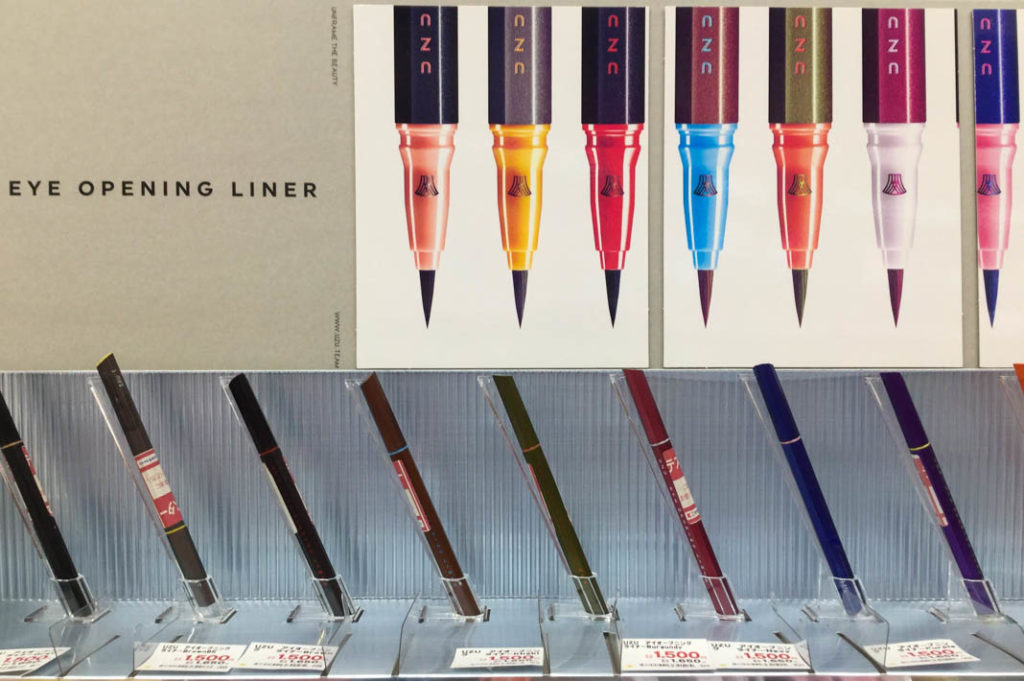 Equally beautiful and technologically advanced is the Mote Mascara. There are 11 different versions of this mascara, all housed in shiny, artistic tubes. Choose your favorite based on the amount of volume, brush type, or color. The mascara liquid itself is formulated with a lash boosting serum to care for eyelashes. This item is also made with WP Film so that it stays in place despite rain or humidity. Just like with the Eye Opening Liner, use warm water for removal.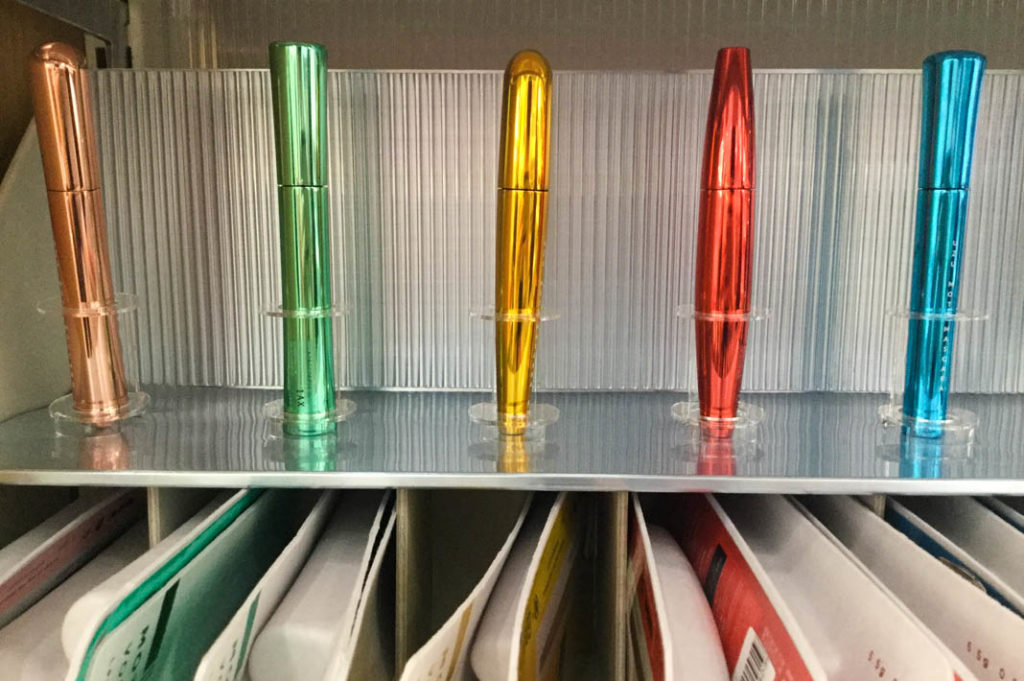 Shu Uemura: Ultimate Luxury
While all of the above picks are good quality yet affordable, there are times when you just want to splash out and treat yourself. You could do no worse than to browse Shu Uemura, a high-end cosmetic brand that epitomizes Japanese craftsmanship, artistry, and luxury. Shu Uemura was a Japanese makeup artist, who founded his namesake brand in 1967. Some of their star products still use Uemura's pioneering techniques, such as their cleansing oil. This cleanser is both effective and moisturizing, and now comes in seven popular varieties. However, the brand today remains current and cutting-edge, as you can see from their recent capsule collections that have paid homage to Pikachu, comedian Naomi Watanabe, and shoe company Onitsuka Tiger. Other must-haves from Shu Uemura include their cult eyelash curler and Unlimited Foundation, a breathable longwear foundation in a soft, matte finish. We recommend checking out the original Omotesando boutique for the quintessential experience.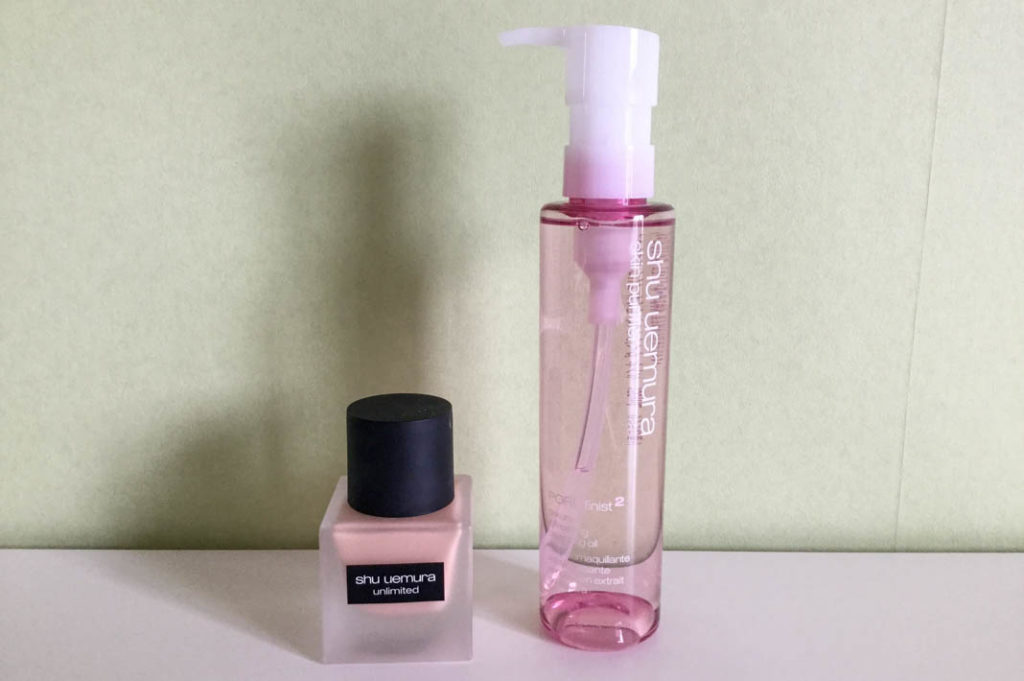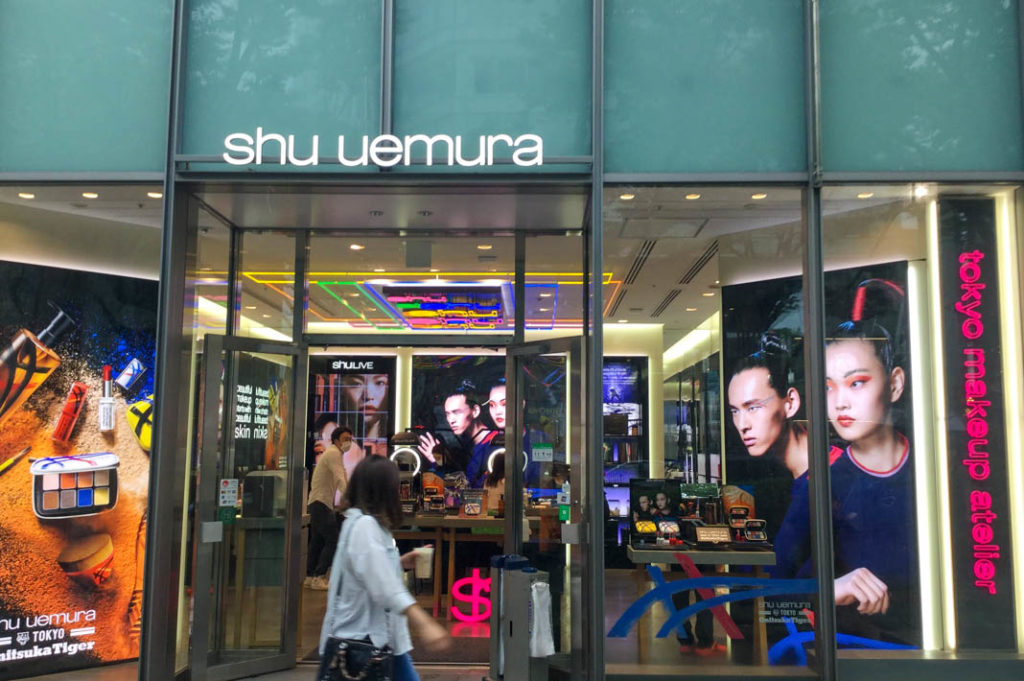 Whatever your style, be it kawaii or edgy or feminine, you are sure to find something that works for you from these favorite Japanese cosmetics. Have fun shopping in Japan!
Post by Japan Journeys.