'Tis the season to be jolly! In Japan's case, that means the season of summer festivals. One of the most striking festivals in the whole of Japan is the Aomori Nebuta Festival. Kicking off in early August, it takes place in Aomori City, which is about as far north as you can go in Japan without hitting the island of Hokkaido.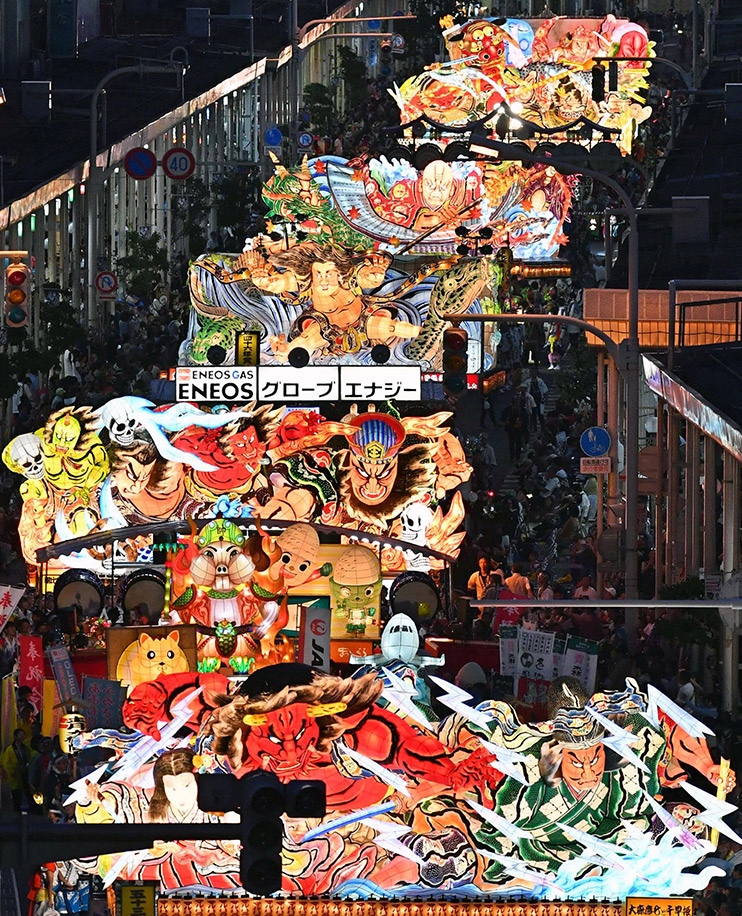 There is a very particular reason why the Nebuta Matsuri is the talk of the town and attracts people from all over the world. The guests of honour are the multicoloured gigantic lantern floats that are paraded around the city, called, as it happens, nebuta. The chants that go with the parade are enough to make everyone cheery with the festival spirit, to the rhythmic call of rassera, rassera!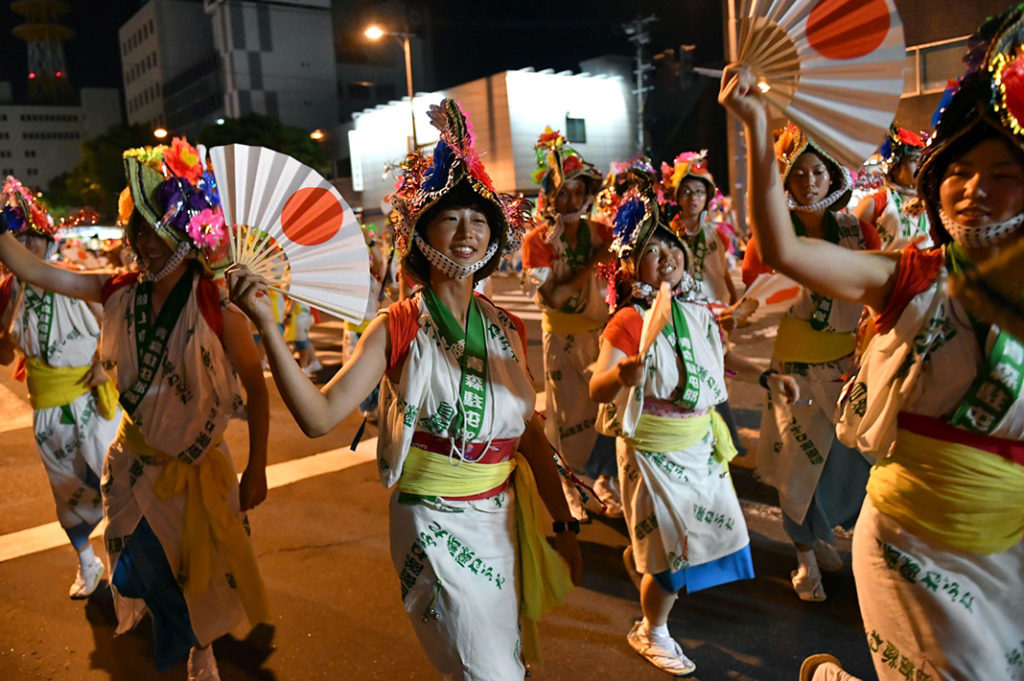 Haneto — the colourfully dressed flautists and taiko drummers — parade around the city in celebration. They accompany the awe-inspiring carts, which present designs based on mythical stories or kabuki plays.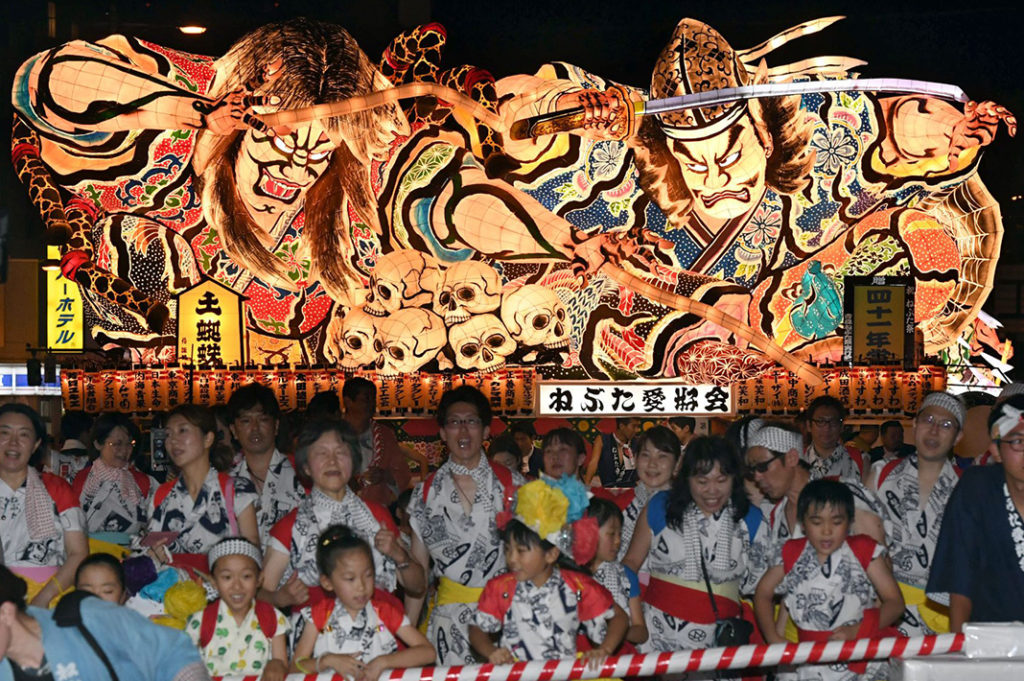 On the first day of the Nebuta Matsuri festival, 28 lantern carts are carried around the city, showering the city in the warm yellow light from around 7 P.M.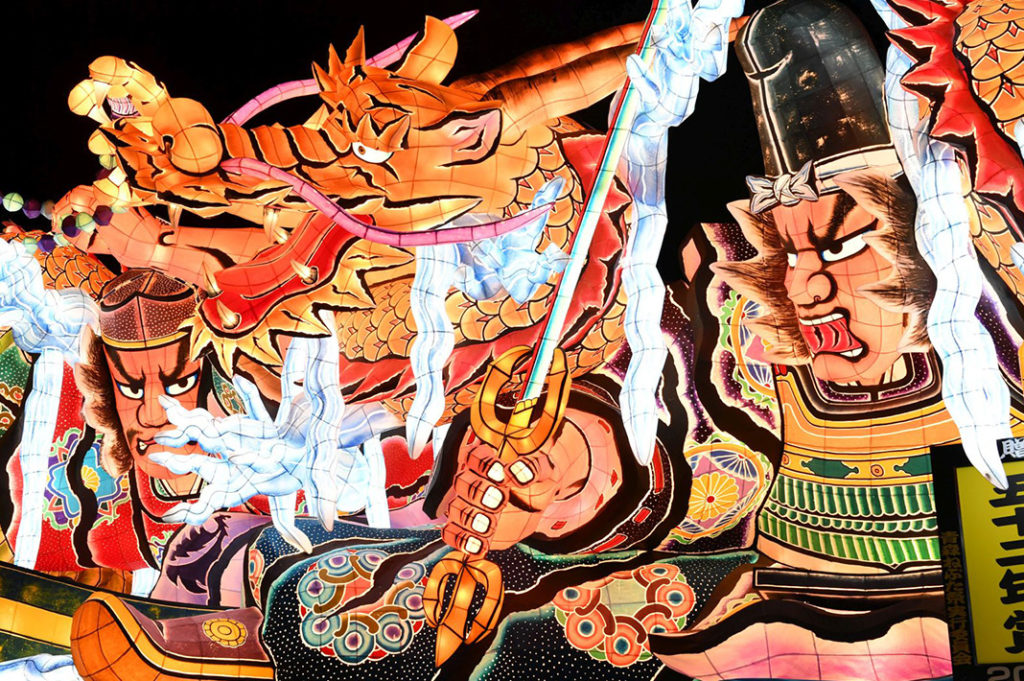 (You can read the rest of this article at this link. This article was first published on August 10, 2019, on JAPAN Forward, who aim to reveal the true face of Japan to the English speaking world in areas ranging from politics to sports and pop culture.)
Name: Nebuta Matsuri, Aomori
When: August 2 – 7
URL: here
Click here to view our other articles.