With literally thousands of ramen restaurants in Central Tokyo and across the Greater Tokyo Area, you'd be forgiven for not wanting to make unnecessary journeys to suburban stations just for a meal. But if you're willing to venture a little further afield for your food, you'll find fantastic eats that rival the most feted restaurants in town—without the queues. One such place is Shibazakitei, a ramen joint serving phenomenal bowls of chūka-soba and wonton.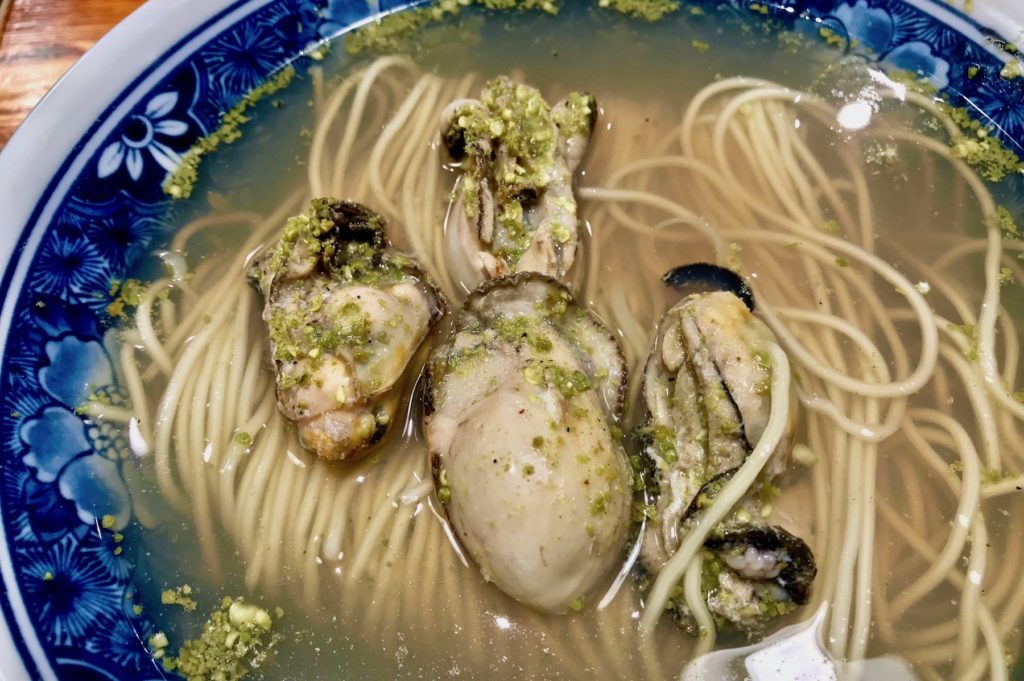 Umegaoka—an unexpected place for ramen
Umegaoka is by all accounts a sleepy, residential area. It's home to Hanegi Park, which in early winter comes into its own when the plum blossoms burst forth in sprays of white and pink. But there's little else to draw day trippers out this way; Gotokuji Temple at the next station over usually gets more attention from visitors. Little, that is, unless you're especially discerning about your ramen.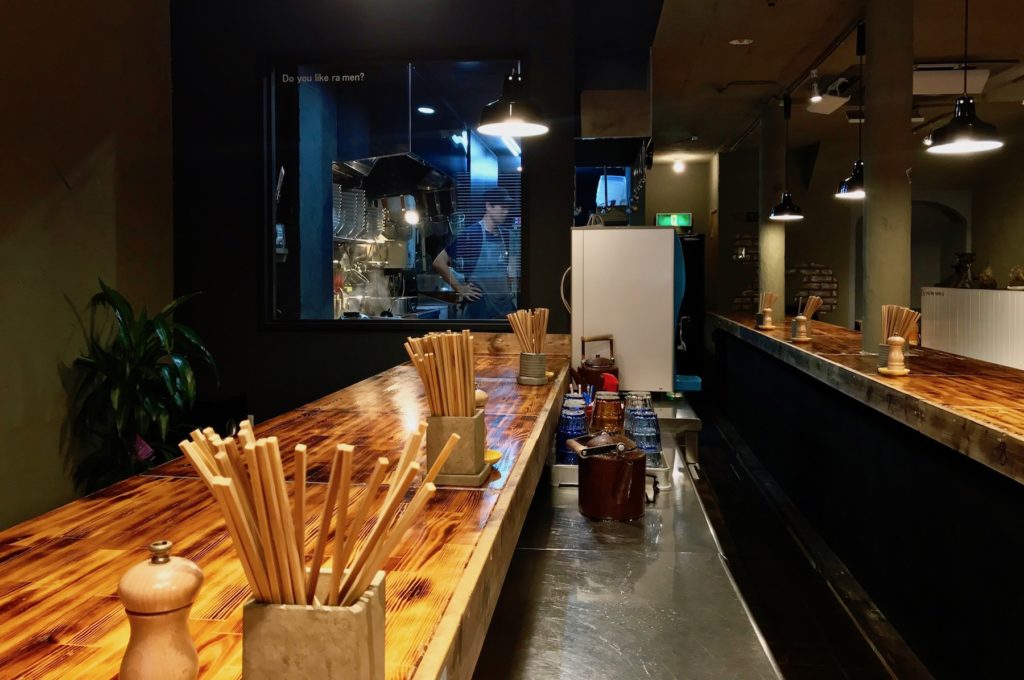 This little ramen shop is actually the Umegaoka outpost of the beloved Chofu-based Shibasakitei. The shoyu wonton chūka-soba is gorgeous, and the niboshi shio ramen equally beloved by diners. If you're going to head over to Umegaoka, though, try the dish exclusive to their shop. This is the 牡蠣山椒塩そば kaki-sansho soba, or oyster sansho pepper soba. What a mouthful!
Little oysters, little oysters
After you've ordered at the vending machine and handed your ticket to the staff behind the counter, you wait just a few minutes before they slide a bowl of ramen in front of you.
The oyster sansho pepper soba is an unusual dish. You see a neat bundle of noodles in a cloudy broth, five oysters resting atop the noodles, plenty of green speckles floating in the soup. It's deceptively unassuming and plain-looking. And yet appearances are perennially misleading.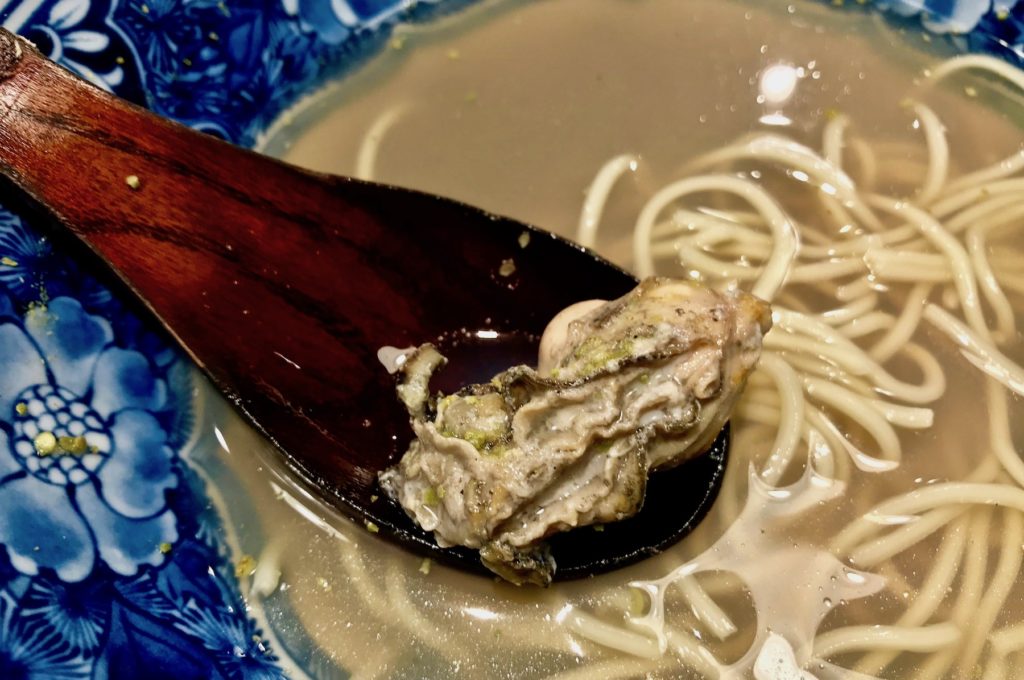 Salt-based broths can indeed be a little lackluster and one-dimensional at some shops, but not at Shibasakitei. This bewitching broth is pure liquid umami. It tastes like the essence of the ocean with an extra shot of oyster juice. Anyone who loves oysters will love this—especially biting into the plump, frilly, musky, briny oysters with your noodles.
All those green flecks on top? Freshly ground sansho pepper, a little like Sichuan pepper but lighter on the Novocaine-type numbness. It's just enough to make your mouth water and tingle pleasurably without making you feel like you've just had a trip to the dentist.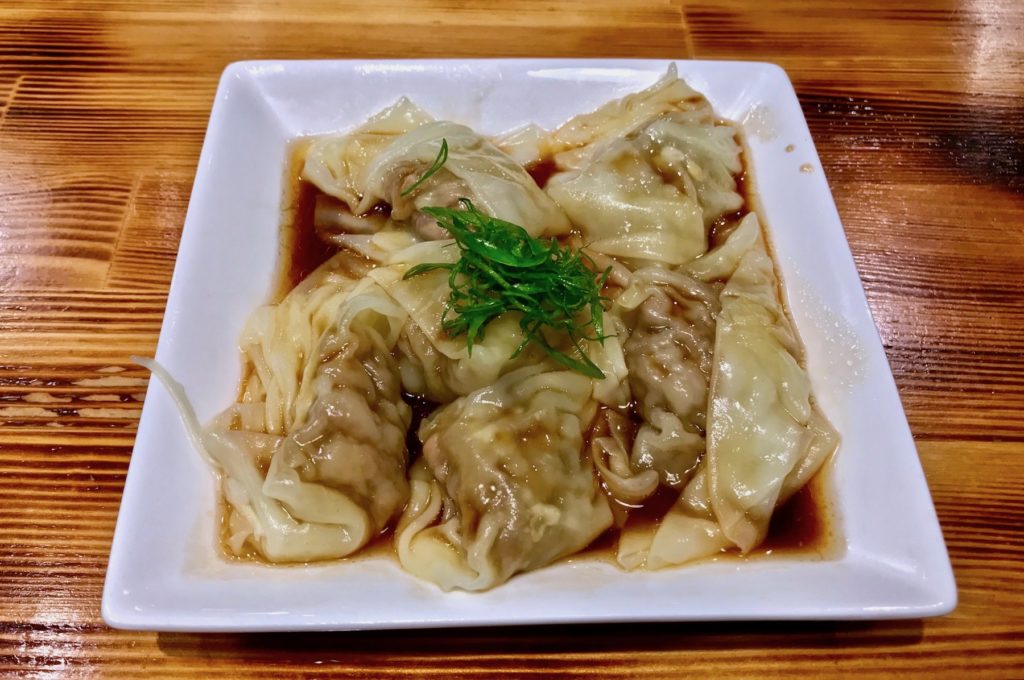 Wanton wonton at Shibasakitei
The other dish to order at Shibasakitei is a plate of wonton, or '皿ワンタン sara wantan.' Trust us—this is not optional. At ¥400, this tastes like it should cost far more than it does.
The mark of a good wonton lies in the skin as much as it is in the filling, and these deliver. Smooth and slippery, they slide in the sesame-fragrant soy sauce as you try to grip them with chopsticks. There are few things more pleasurable than the texture of expertly-made wonton skin.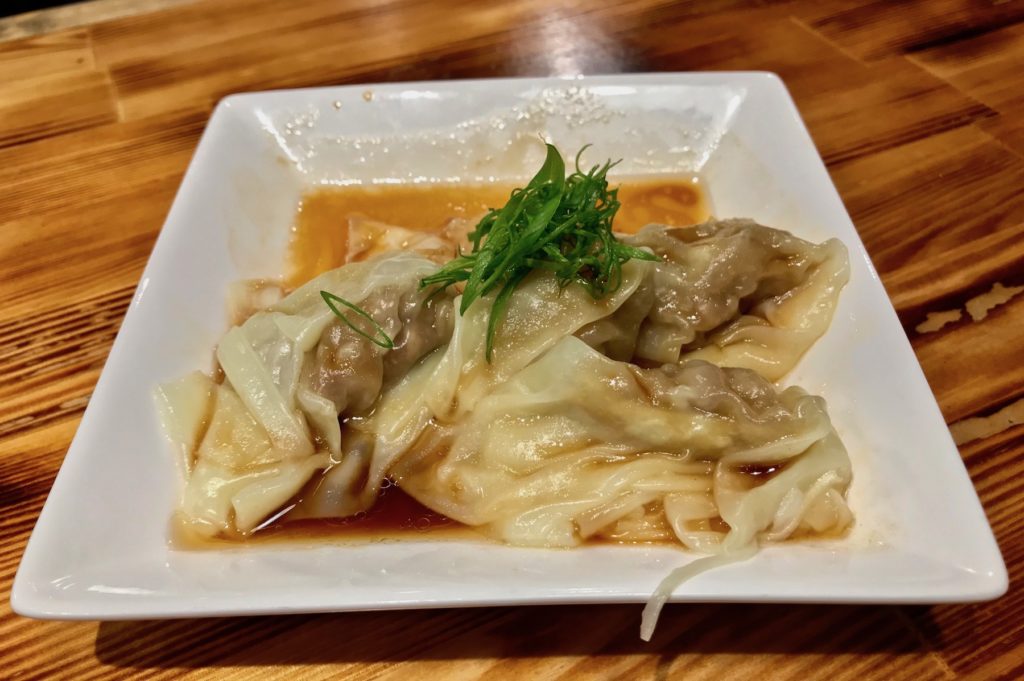 Of course, it doesn't hurt that the wonton filling is just as good. We have to throw up our hands and admit that we haven't figured out what's inside. All we know is that this is pure umami distilled into single-bite wontons. They're so good you might not even want to share them with your friend.
If you ever find yourself wandering around Setagaya in need of food, don't walk—run to Shibasakitei. This is food you will remember for years to come.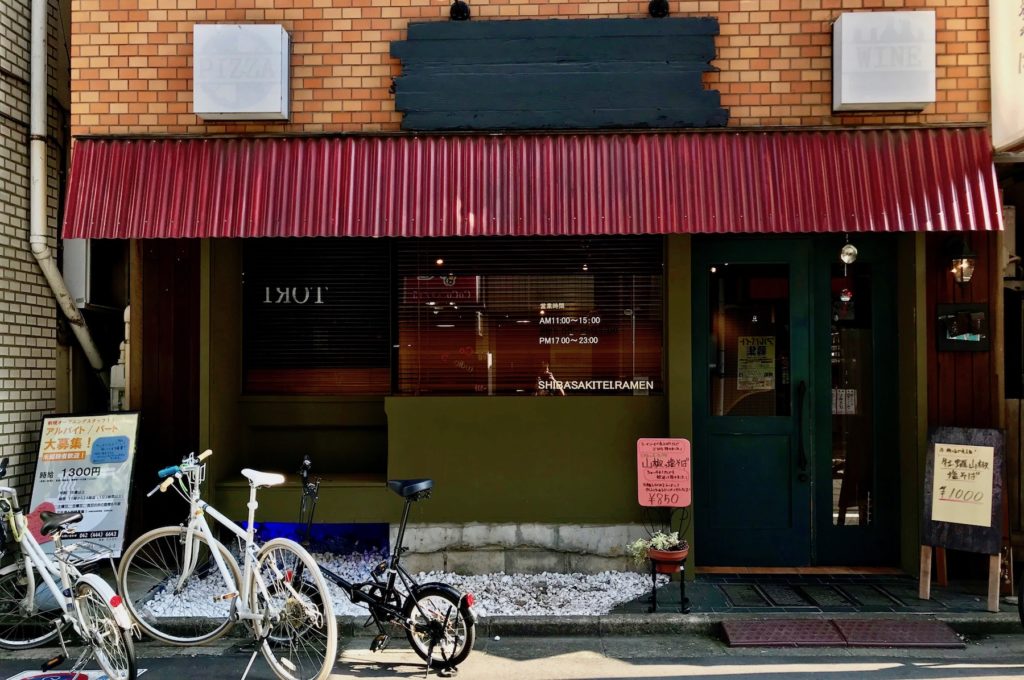 How to get to Shibasakitei
Shibasakitei is a short 1–2 minute walk from Umegaoka Station on the Odakyu Line. Take a local train here, and exit left from the ticket barriers.
Name: Shibasakitei Ramen Umegaoka-ten
Address: Famile Matsui, 1-23, Umegaoka, Setagaya, Tokyo 〒154-0022
Open: 11:00am–3:00pm, 5:00pm–11:00pm
Website: http://shibasakitei.com/
Post by Japan Journeys.