Since its opening in 2012, Tokyo Skytree has become a beloved fixture on the skylines of eastern Tokyo. Standing a whopping 634 m tall, this broadcasting tower/observation deck is the newer and taller version of Tokyo Tower, which was slowly and quite literally outgrown by its city. The Skytree stands above the Sumida area, just across the river from Asakusa, and offers the best views of Tokyo below. Not only that, the complex features shops, restaurants, offices and even an aquarium. For engineering fans, photographers, curious day-trippers and all in between, it's definitely worth a look. 
A tower of distinction
If you love experiencing record-holding attractions, you can't go past the Tokyo Skytree with its many distinctions. At 634 meters (2,080 ft), it's the tallest tower in the world, the tallest structure in Japan and the second tallest structure in the world after Dubai's Burj Khalifa (829.8 m). Impressive stats. Even more impressive (well, for the Japanophiles out there): its height also carries a rather poetic meaning; 634 can be read as 'mu-sa-shi', which is the old name for this part of Japan. Just one example of the many considered elements of the Tokyo Skytree.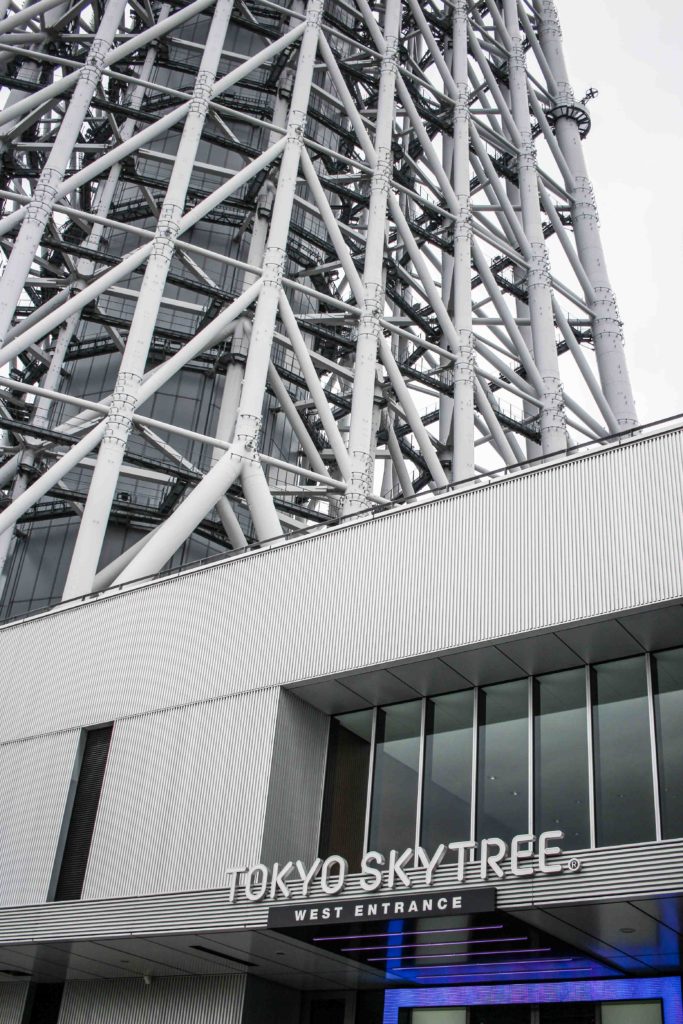 When form meets function
At 634 m, Tokyo Skytree is already a remarkable feat of engineering; when you factor in its earthquake resistance, you feel a whole lot better when rocketing up in the elevator. The aesthetics are also extremely considered. Look closely and you'll be able to spot the fusion of traditional Japanese and neo-futuristic design. At first glance, the tower may seem modern, but it is actually said to resemble a traditional 5-storied pagoda. Inside, wall and ceiling features evoke images of traditionally crafted kumiko panels. The result is part-spaceship, part-work of art. On top of that, the whole thing is given life by the lovely colourful illuminations inside and out.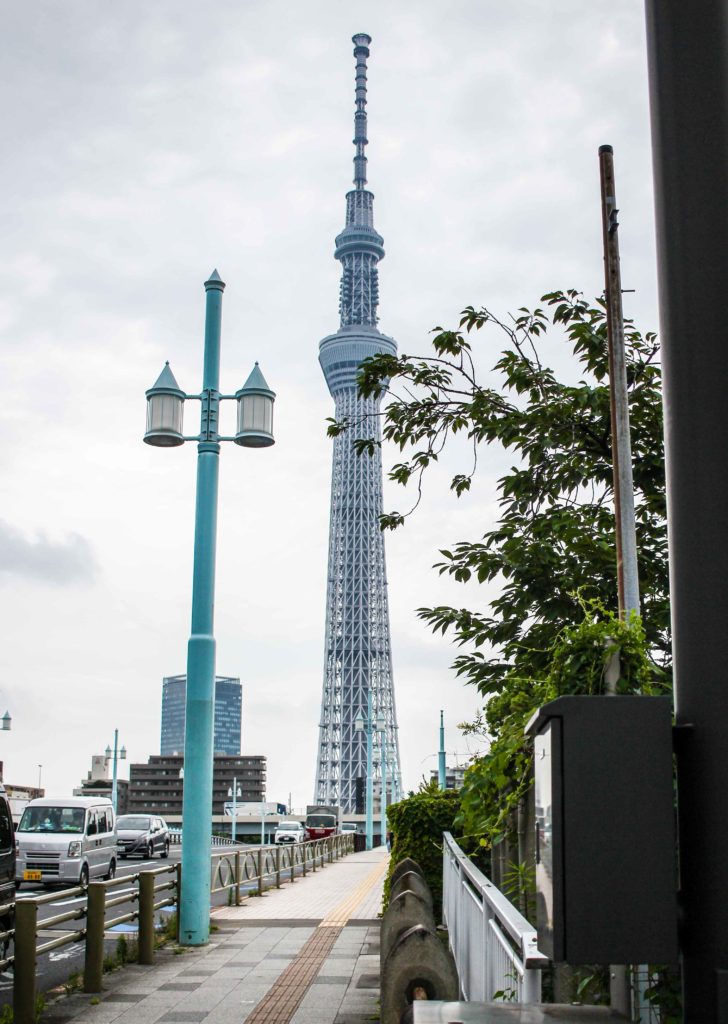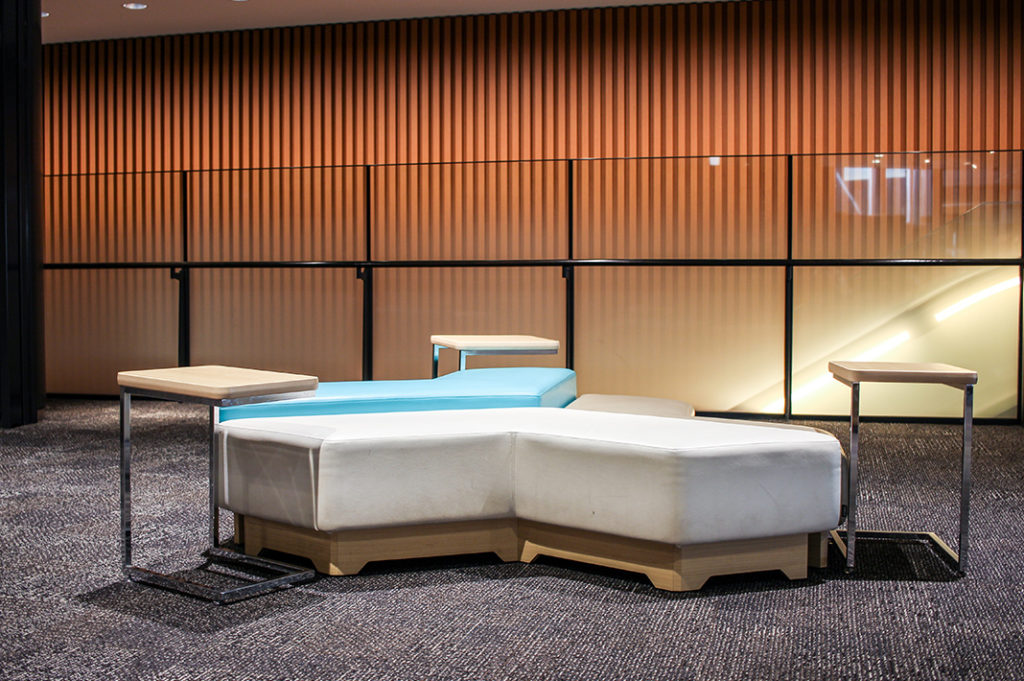 The ultimate observatories
Though its primary function is to broadcast television and radio across the whole Kanto region, Tokyo Skytree is commonly known for its observation decks. At 350m and 450m, they're the highest in Japan, offering the widest and furthest views of the city. If the ticketing structure is anything to go by, Tokyo Skytree has two observation decks. However, the "Tembo Deck" at 350 m (1,150 ft) actually spans three levels, and the "Tembo Gallery" at 450 m (1,480 ft), is a spiral walkway that inches you higher and higher. So if you want to see Tokyo from that high point, you'll need to spring for the combo ticket. 
Tembo Deck
The lower deck has a capacity of 2,000 people and features a cafe, restaurant, souvenir store and, of course, those sweet 360-degree panoramic views. There is even a section of glass flooring where you can stand and look all the way down. If that sounds nightmarish, you probably won't find the humour in the staff's suggestion to jump around a little.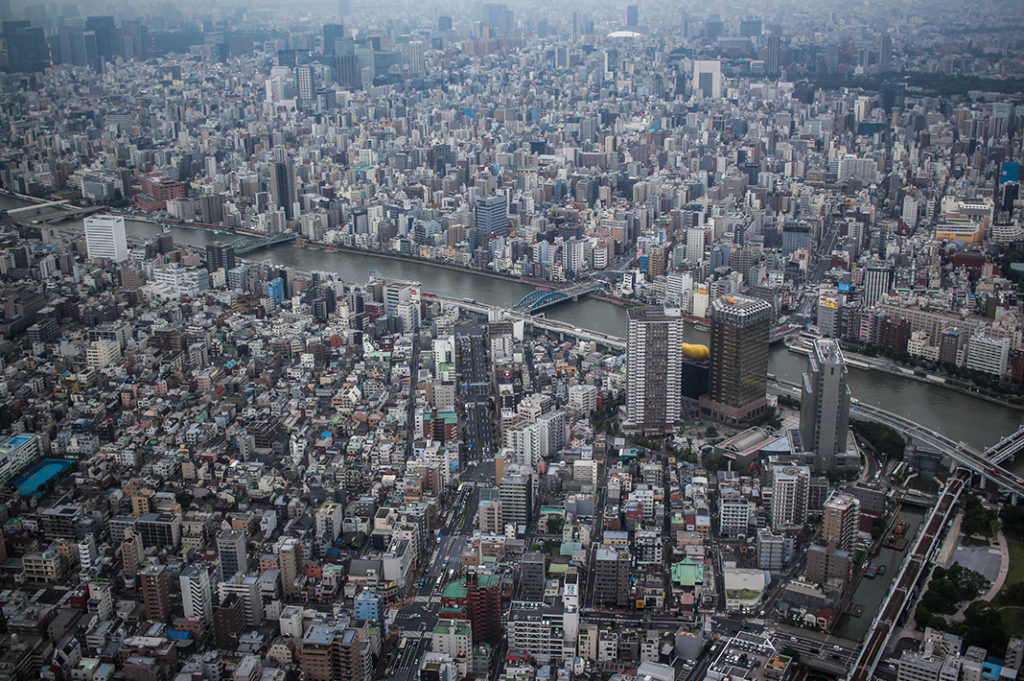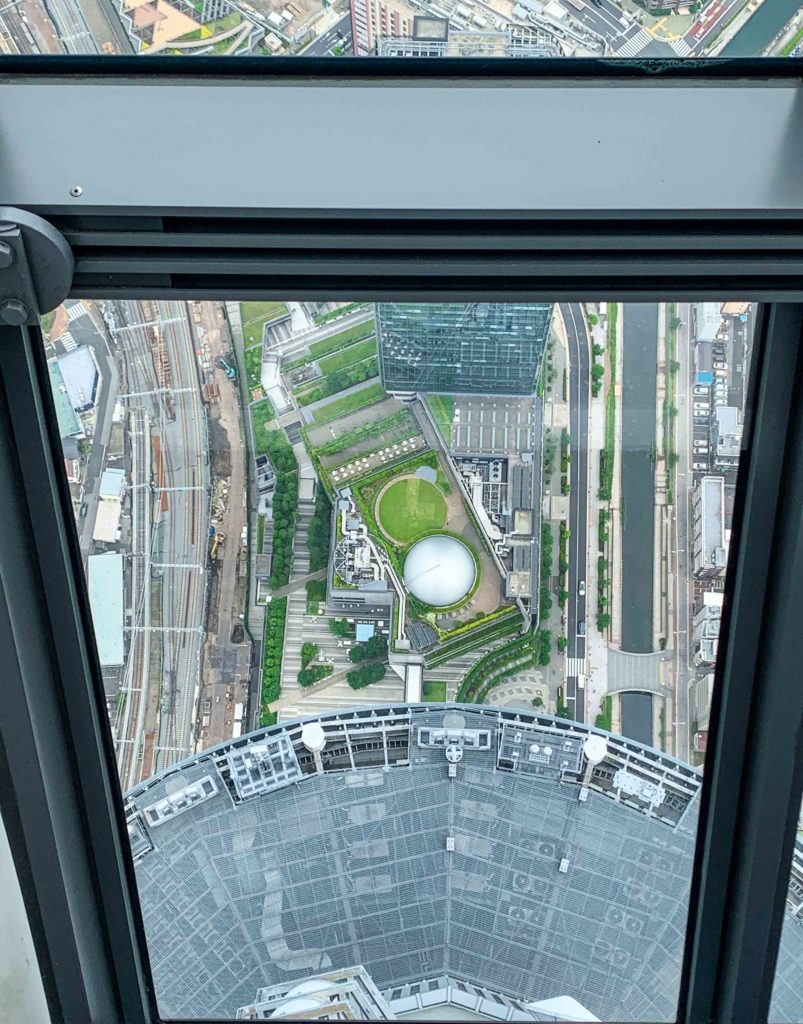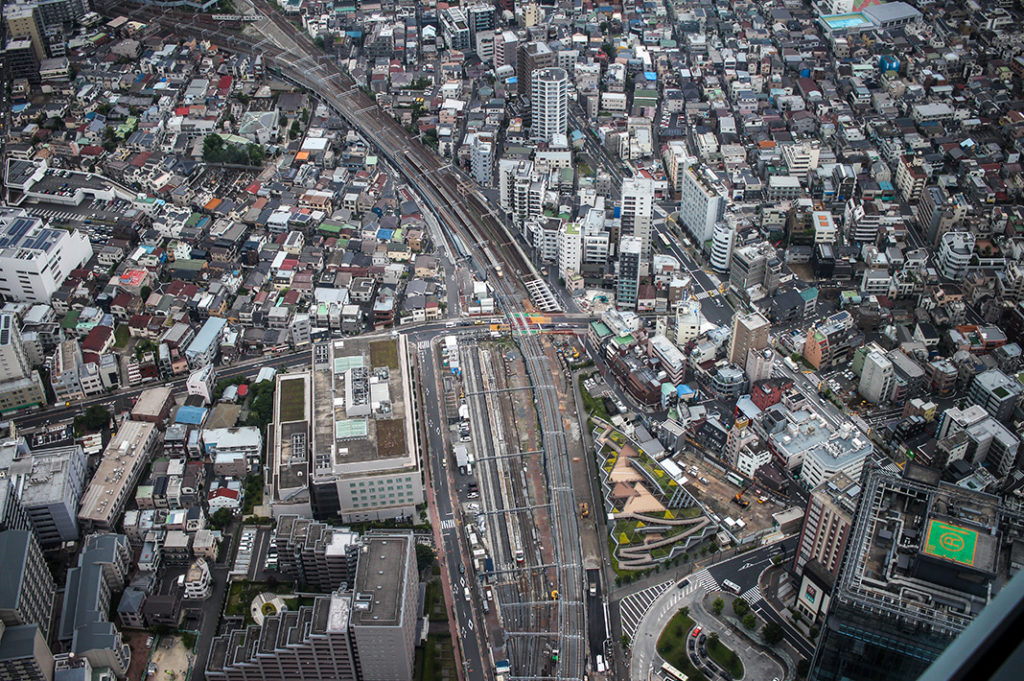 Tembo Gallery
If you've opted for the combo ticket, you'll need to take a special elevator up another 100m to access the "Tembo Gallery". Follow the spiral ramp uphill until you reach the highest point, and enjoy that sweet bird's eye view! From up here, Tokyo looks like some kind of muted Lego city. And what is fast, loud and chaotic on ground level appears so peaceful at this height.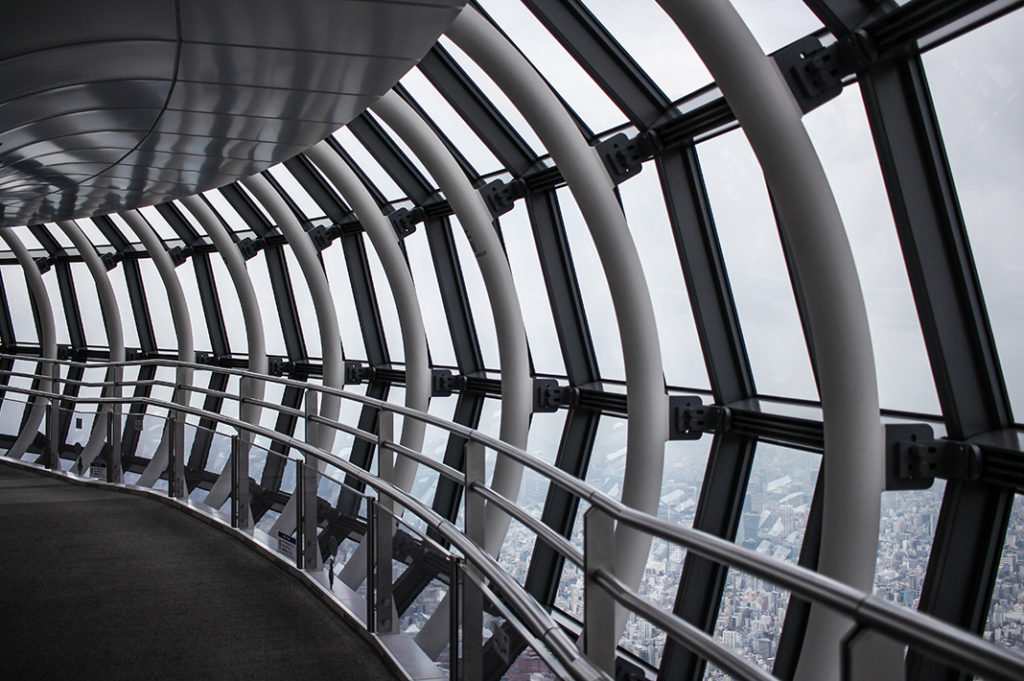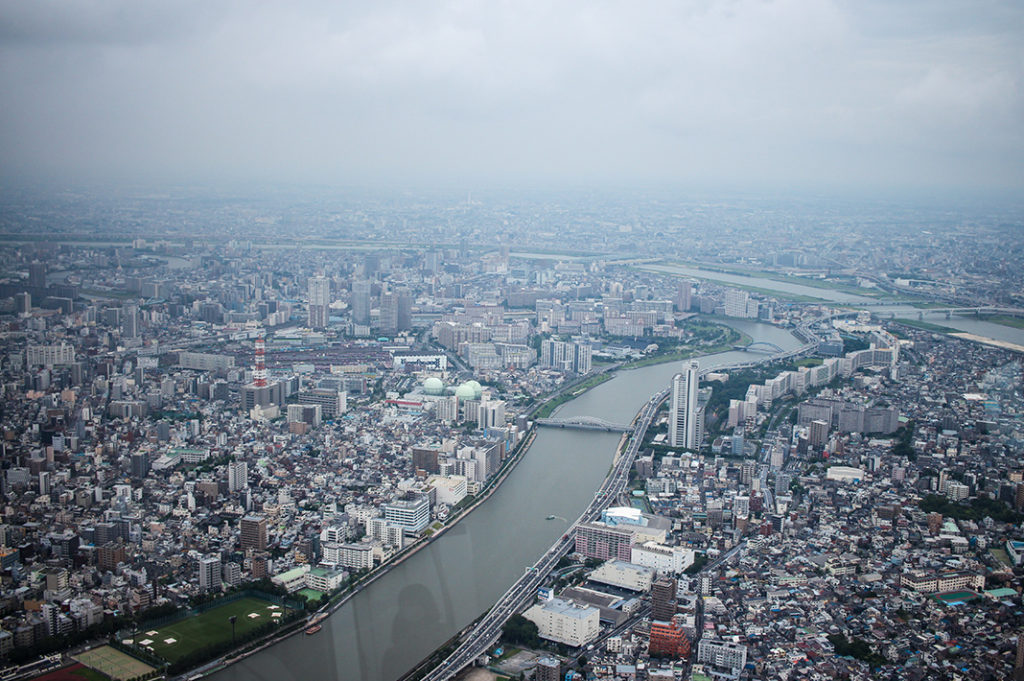 On your way out, be sure to check out the souvenirs. There are all kinds of snacks and trinkets, as well as some model kits for those who want to have a go at engineering the tower themselves.
Accessing Tokyo Skytree
Tokyo Skytree is a 20-minute walk from the popular sightseeing area of Asakusa, but it's also serviced by two train stations. Tokyo Skytree Station, at its base, is on the Tobu Isesaki Line. Whereas nearby Oshiage Station is serviced by the Asakusa Subway Line, Hanzomon Subway Lines and Keisei Oshiage Lines. Once there, follow signs to the ticket counter on level 4. With your ticket in hand, jump into that elevator for an ear-popping ride up to the decks to see Tokyo like you never have before.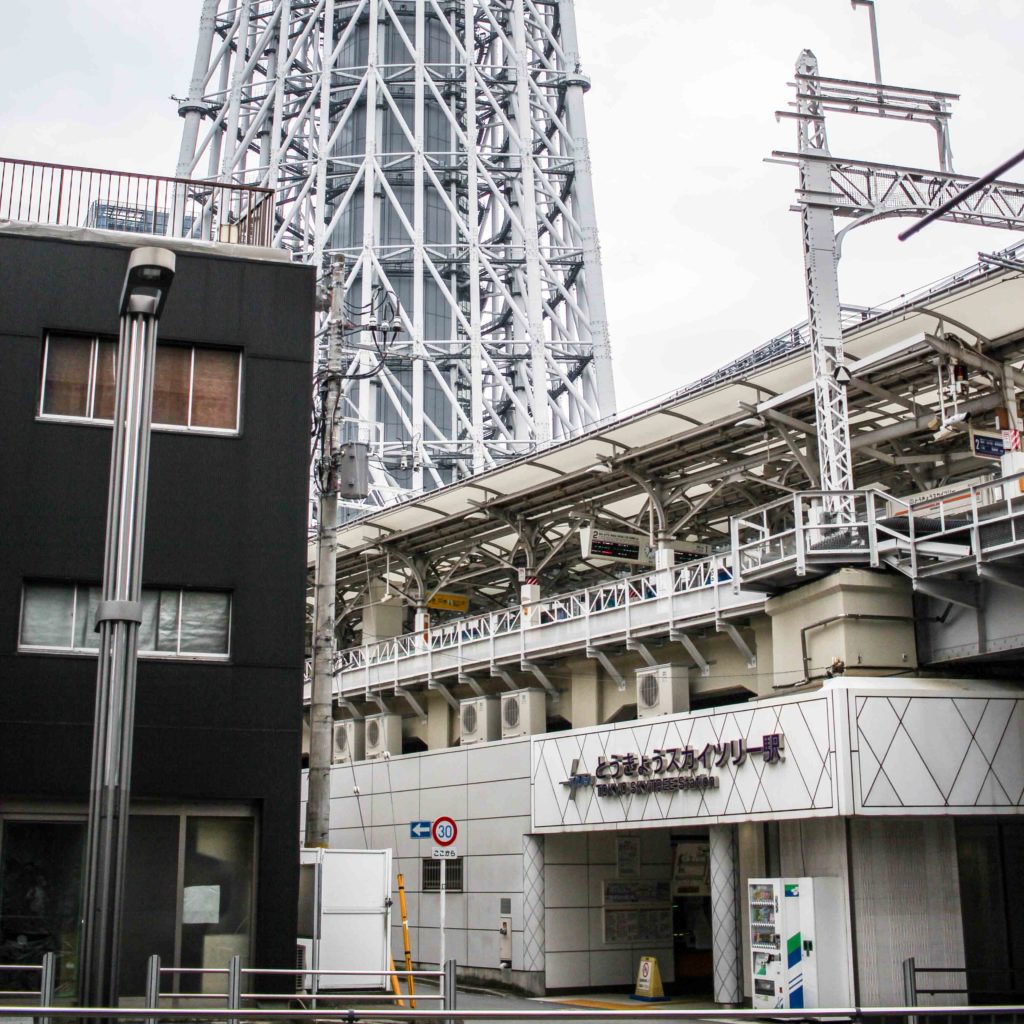 Name: Tokyo Skytree
Address: 1 Chome-1-2 Oshiage, Sumida City, Tokyo 131-8634 (link)
Open: 9:00 a.m. until 9:00 p.m.
URL: click here
Post by Japan Journeys.