Visiting new places with an allergy can be hard. However, knowing what you can eat before you go, as well as what ingredients to watch out for, is an important step towards having a safe trip. Also, having a few restaurants, cafes, and gluten-free bakeries ready to go can make things a lot easier when you're hungry and don't want to read several menus. To make things easier, here's everything you need to know about travelling while gluten-free in Tokyo.
Tip: It's worth you carrying a gluten-free card written in Japanese to show to staff in restaurants. These will typically list some of the foods that people might not expect to have gluten such as soy sauce, barley, and rye. They're available to print for free (in 63 languages) on the celiac travel website.
What to watch out for
Sauces: Many foods that would typically be considered gluten-free, like chicken skewers, can be smothered in a sauce that contains gluten. Soy-based sauces are a good example of this as well as potato chips which can be coated with wheat powder.
Tea: While most Japanese teas are fine (including matcha), make sure to avoid drinks that contain mugicha or barley tea.
Sushi rice: While rice is a favourite amongst people who eat gluten-free, it's important to note that sushi rice is often coated in a mixture of barley malt and rice vinegar.
Cross-contamination: This is always a risk, but unless the place you're visiting is exclusively gluten-free then you could be affected by cross-contamination with other foods.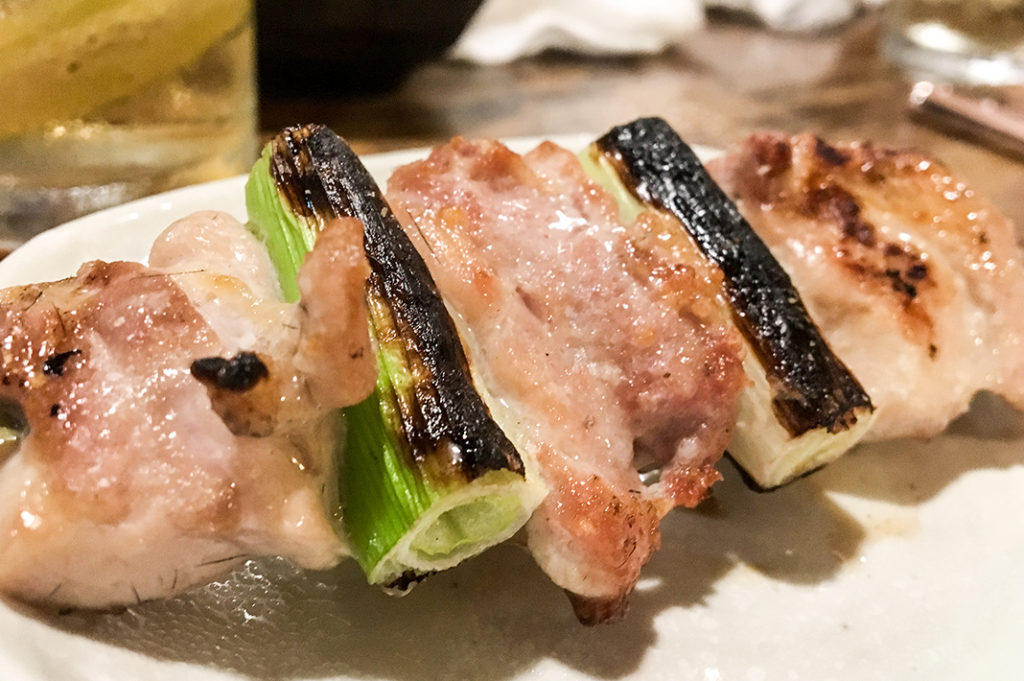 Japanese food that is traditionally gluten-free
Sashimi – Delicious sashimi is a great option for keeping gluten-free and it's easy to find!

Chicken skewers (yakitori) – You can ask for these to be made with a salt (shio) cooking technique, which means no sauce will be added. This is a popular snack at izakayas, so you don't have to miss out on the fun.

Buckwheat (soba) noodles – This comes with a disclaimer: while buckwheat noodles are traditionally gluten-free, they are often now made with wheat flour mixed in. You'll want to check with the restaurant beforehand. The dipping sauce that ordinarily comes with soba isn't gluten-free. However, they will often provide an alternative such as water flavoured with ginger and salt.
Tip: There's no harm in carrying your own bottle (small travel packets are also available) of gluten-free soy sauce with you for flavouring.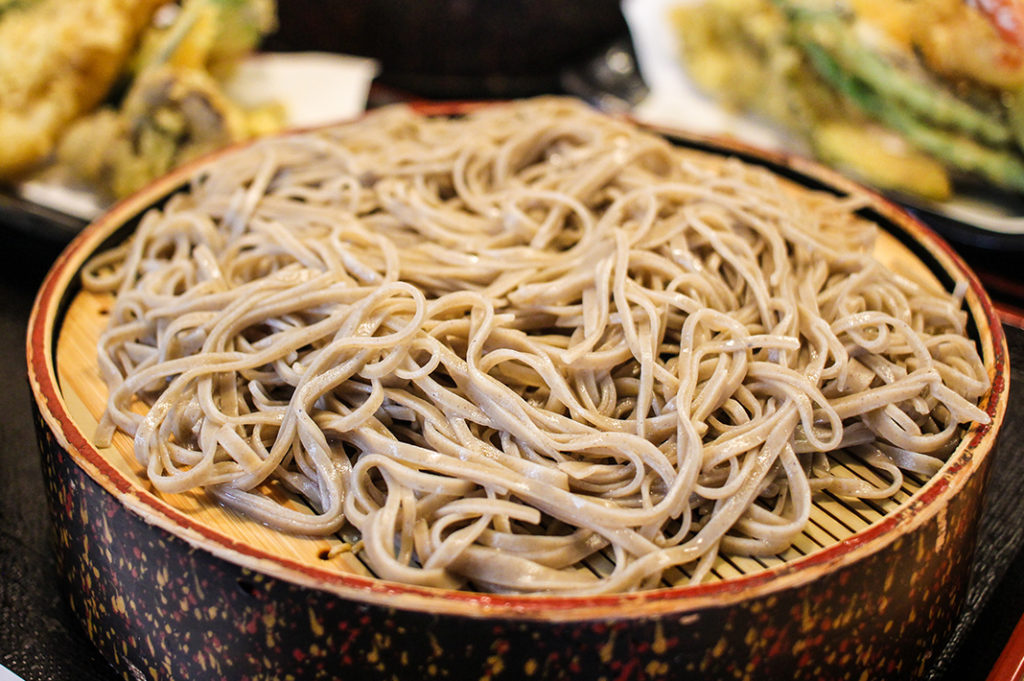 Gluten-free snacks in Tokyo
Your average convenience store is a haven for delicious and cheap snacks—luckily there are also quite a few options for people who need to avoid gluten! Picking up something to eat in a hurry can actually be easier than in Western countries thanks to the variety in shops like FamilyMart, 7/11, and Lawson.
Onigiri – The ultimate snack for people who need to avoid gluten. These rice balls wrapped in a sheet of nori are filling, delicious, and cheap. While these are generally safe, be careful of fillings. Most fillings are fine such as the plain salt, tuna and mayonnaise, pickled plum, and salmon options. However, the more complex the filling, the more likely there will be sauces involved; check the back of each one and avoid any with a long list of ingredients.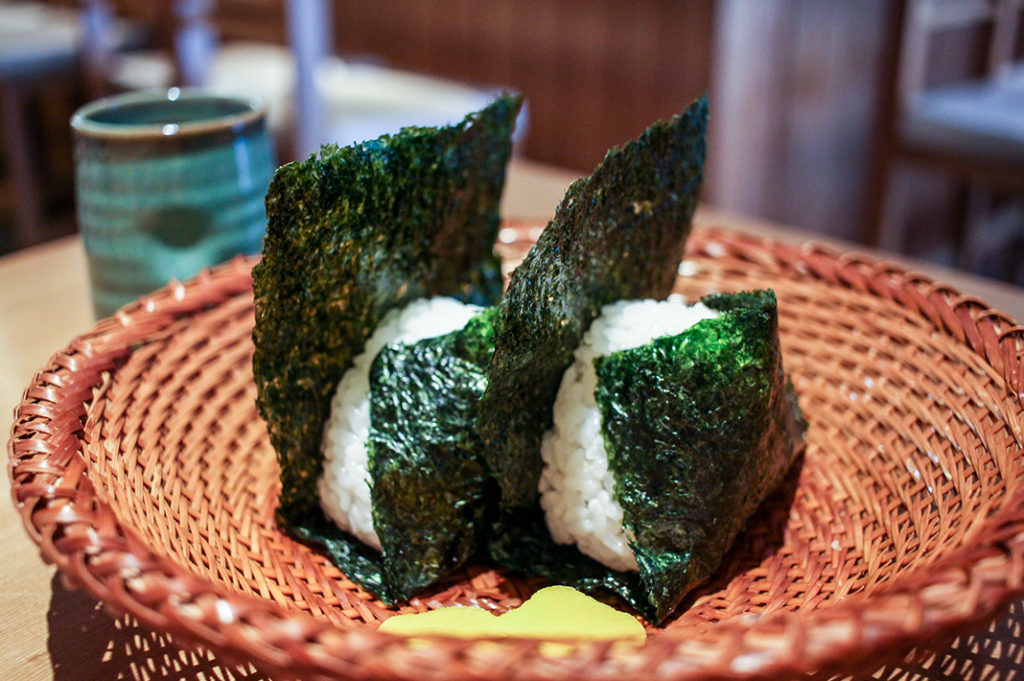 Packaged Sushi – Healthy and delicious, packaged maki rolls are a great gluten-free option (but check for barley malt). The soy sauce comes in a separate little tube so you can easily set it aside.
Nuts and dried fruit – There are so many options when it comes to fruit and nut snacks. You're bound to find something you fancy.
Milk puddings, yoghurts, and jelly – These pots, found in the fridge, containing quick desserts are ideal if you need a gluten-free pick-me-up. They're often quite large, especially the fruit and jelly ones so they'll even fill you up.
Packaged boiled eggs – This staple convenience store snack comes in packs of one or two. They are pre-salted and make for a great gluten-free option.
Mochi – This chewy dessert is gluten-free and hits the spot. In this case, it's better to buy from a specialist supplier as cheaper mochi (such as in convenience stores) can contain starch syrup.
Baked sweet potato (yakiimo) – If you just ask for salt rather than sauce on top then this is a perfect gluten-free snack.
Roasted chestnuts – Straight of the grill, these are a fantastically filling gluten-free snack.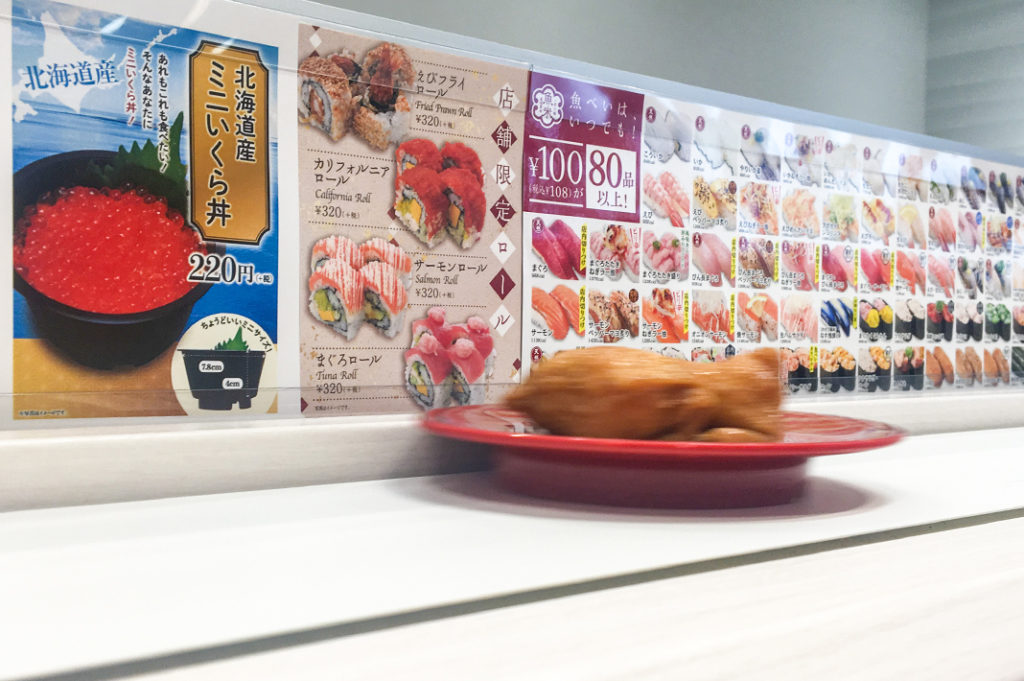 Gluten-free bakeries, restaurants, and cafes in Tokyo
Komehiro – This wonderful bakery was opened by someone with gluten-intolerance so they know what they're doing. It's also near the Studio Ghibli Museum, which is handy. You can pick up gluten-free bread made with rice flour and various treats including cakes. This is also ideal if you're staying somewhere with a kitchen and want to make sandwiches.

Little Bird Café – A favourite spot, this cafe is entirely gluten-free and offers a Western and Japanese menu as well as desserts. This is a great way to try some traditional Japanese food that would normally be off-limits.

Afuri – A solid choice for gluten-free ramen in Tokyo, they have several options available and an English menu on the vending machine at the door. There are also several locations making this a convenient stop for dinner.

Biossa – Another of Tokyo's fantastic gluten-free bakeries (also available on Uber Eats) stocks everything you could possibly need from loaves of bread to bagels, mini pizzas, and desserts. Their fantastic deli-style sandwiches are a must-try. You browse their menu online.

Aux – A new and particularly English-friendly izakaya in Shibuya, they have an extensive drinks menu and some gluten-free meal options like gluten-free pasta.

Mr. Farmer – With fresh vegetables, western-inspired dishes, and convenient locations right around Tokyo, Mr. Farmer is a beloved healthy chain. What's more, they have vegan and gluten-free menus which include delicious salads, curries, soups, quinoa dishes, and smoothies. You can browse their menus by location on their website.

Uobei Sushi – For cheap and delicious sushi and sashimi options, this conveyor belt restaurant has many choices.
Honourable Gluten-Free Mention Outside Tokyo:
Oagari – This wonderful restaurant is based in Kyoto but offers traditional Japanese meals and are extremely gluten-free and vegan friendly. If you let them know beforehand, they can create almost anything on their menu gluten-free for you and understand the needs of those who are gluten-free. Browse their menu and contact them on their website.
Tip: You can also consult this fantastic map of gluten-free bakeries and restaurants around Japan including more options around Tokyo.
Kanji to watch out for on packaging
Wheat (小麦 komugi, or 小麦粉 komugiko)
Whole wheat (全粒小麦 zen-ryu komugi)
Malt (麦芽) bakuga
Soy sauce: 醤油
Rye: ライ麦raimugi
Tip: Join the Gluten-free in Japan Facebook group if you'd like to ask questions and find more suggestions.
Post by Japan Journeys.