Looking to travel back in time during your stay in Takayama? Hida Folk Village is a quaint, serene and authentic look into Japan's craft history.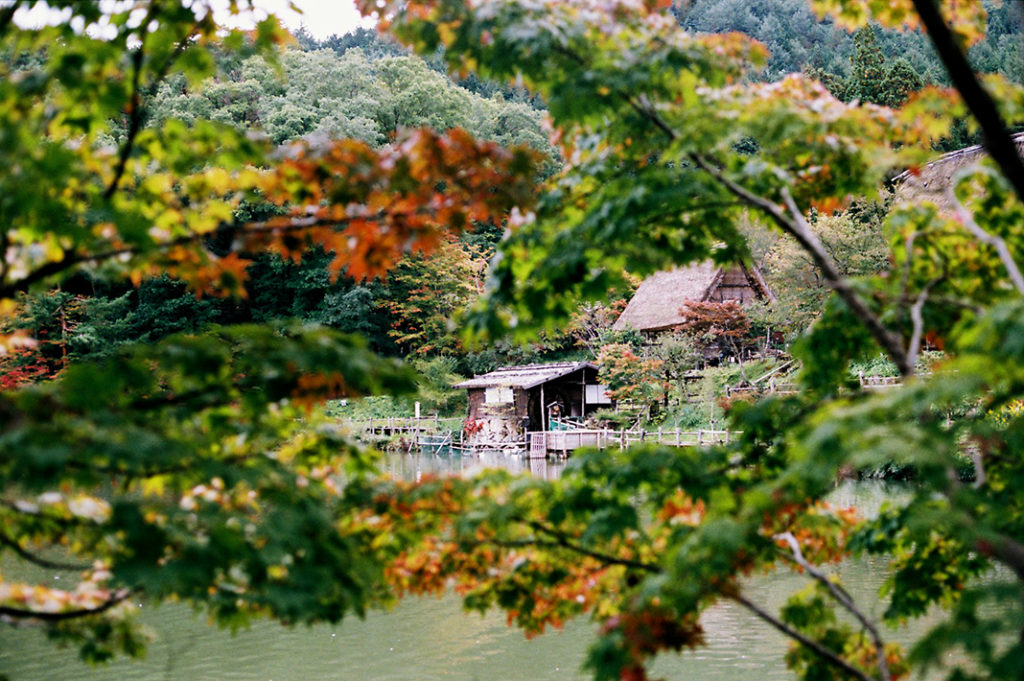 All aboard the Sarubobo to Hida Folk Village!
Without a doubt, Takayama boasts a huge number of events and experiences. Naturally, visitors will want to visit Takayama Jin-ya and check out the amazing local produce at the morning food market. However, there's a lesser-known chance for cultural immersion hidden in the hills just outside the city centre. A leisurely walk or a short bus ride will bring you to a slower pace of life at the beautifully preserved Hida Folk Village.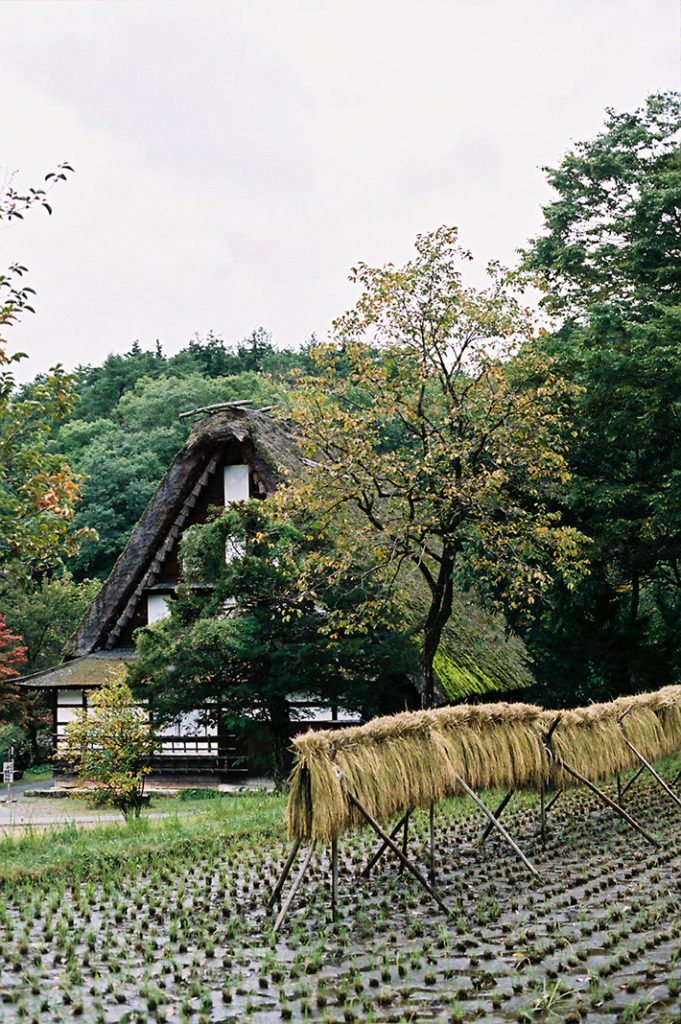 Hida: a gentle blend of nature and tradition.
The famous 'gyassho-zukuri' thatch houses of Shirakawa-go make a guest appearance at Hida Folk Village. Indeed, these houses are part of Takayama's UNESCO world heritage. The beauty of Hida Folk Village is that it's classed as a 'living museum.' Better yet, most of the beautiful wooden houses are open for a large portion of the year. Additionally, genuine masters of various Japanese crafts spend months in the village, running small and personal workshops. These workshops are an excellent chance to try your hand at a number of simple yet revered traditional crafts. You can choose from wood carving, weaving, straw crafts and much more! If you've a desire to try something more, there is a dedicated craft centre next to the village compound. Naturally, it's kid-friendly and great for families.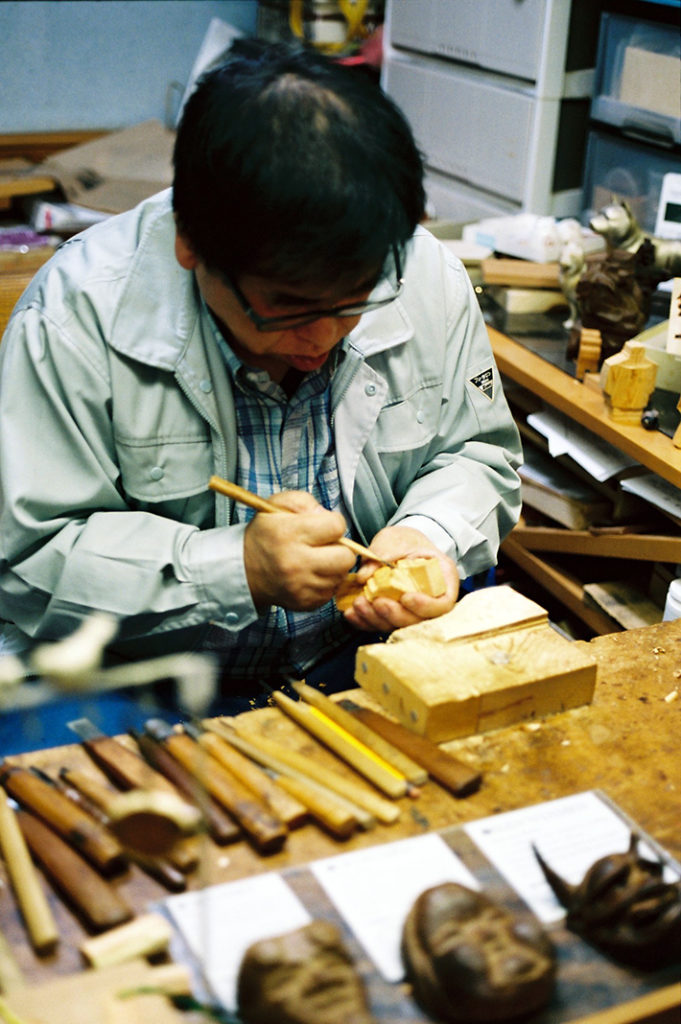 A window on simpler times.
Whether or not the idea of flexing your crafts(wo)manship skills appeals to you, the architectural beauty of the village is totally unmissable. As you enter, you'll see a vast pond teeming with lively koi carp and wandering ducks. The village frames the pond and is in turn set perfectly into the green hillside. The sloping roofs of the gyassho-zukuri houses are always coated in glistening, verdant moss. Although they look like they may collapse at any time, the 'praying hands' [gyassho] incline of these structures is designed to hold up under the immense weight of Takayama's abundant winter snow.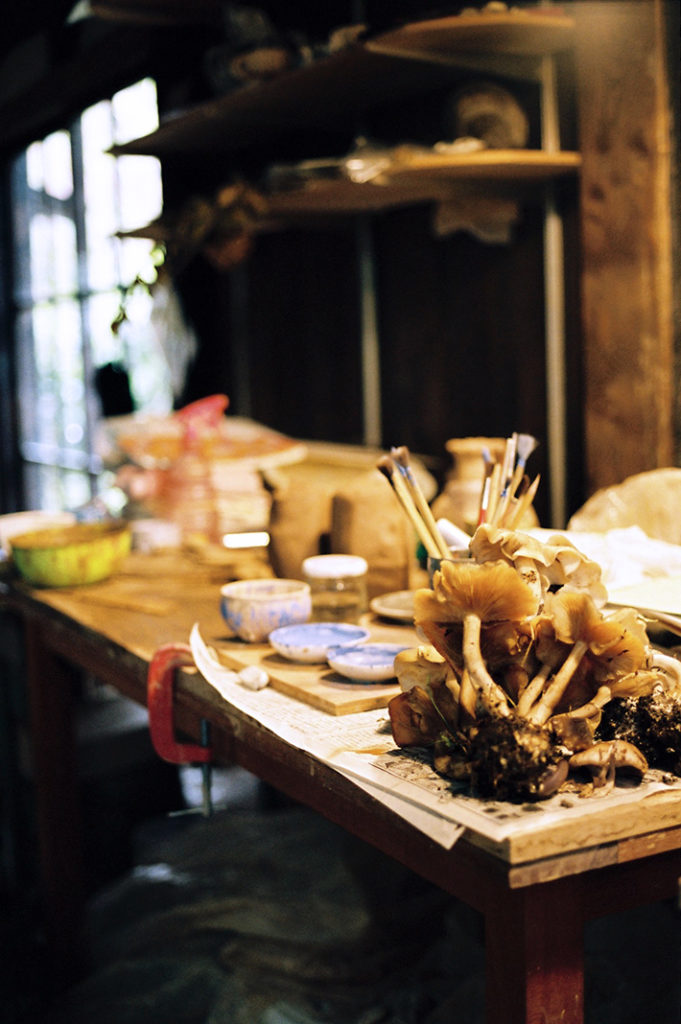 The ultimate in slow living.
Visiting the open houses is an essential part of any morning or afternoon at Hida Folk Village. As UNESCO world heritage structures, they're a living example of traditional Japanese joinery and understated, minimalistic design. Of course, to sit alone in one of these small sanctuaries leaves you feeling as though you've fallen backwards through time—something to be cherished in more frantic modern times. Photographing the interiors is permitted—and rewarding if you're skilled at shooting in very low light! However, tripods (and outdoor shoes) will not be allowed inside the houses, as they're floored with delicate tatami mats. It goes without saying that you should either wear or bring socks with you for your exploration of these indoor spaces!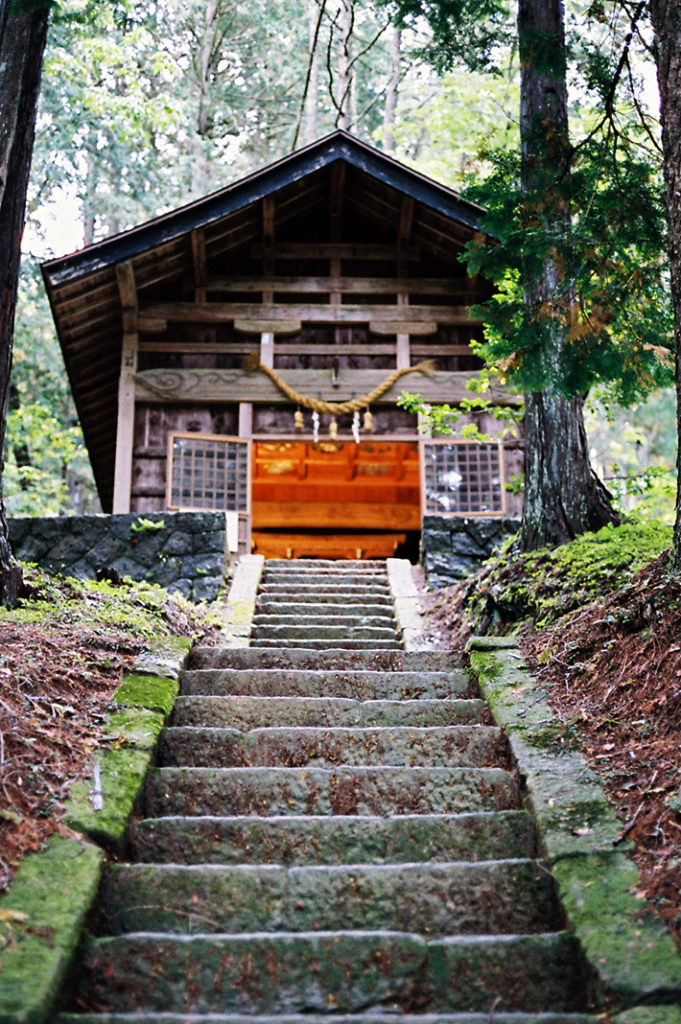 A village of four seasons.
Hida Folk Village is open year-round and curates its roster of events and experiences to Japan's four striking seasons. In May, the village explodes in a zesty cloud of early summer greenery, fading to the umber hues of red during November. Winter is a major event in Takayama, with thick mountain snows rolling out across the city. Accordingly, the village looks postcard picturesque through all seasons, and offers slopes and pathways that wind from its entrance to the rear hillside. At the far end is a hillside shrine with exquisitely hand painted motifs decorating its ceiling. Walking around the pathways of the village will take you past a number of traditional Japanese features, including strings of persimmons drying on balconies.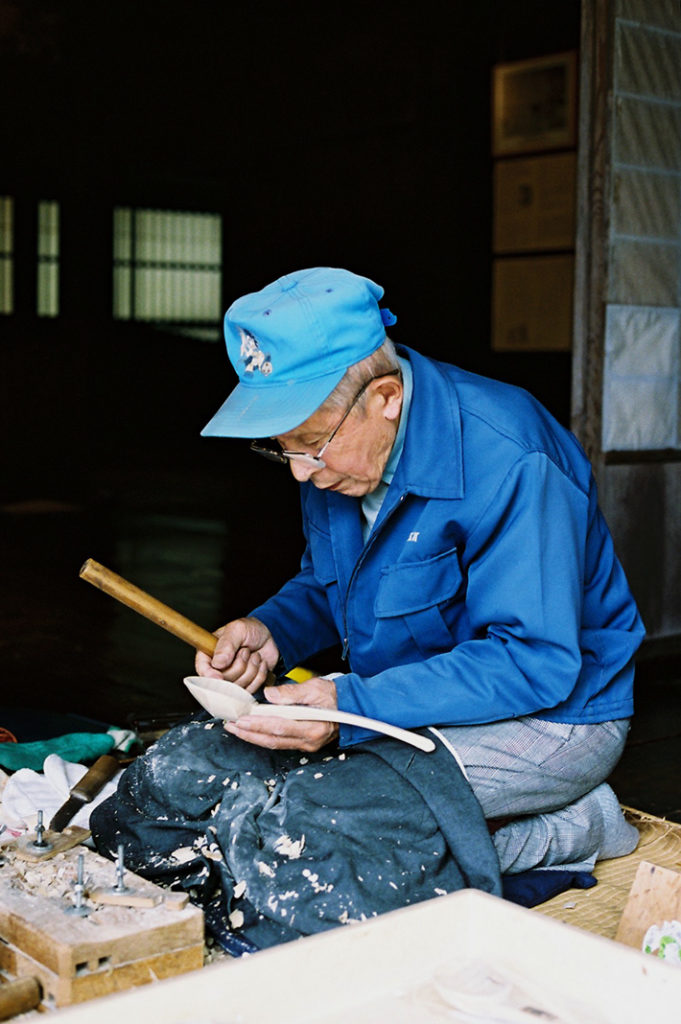 Hida: Family friendly!
Travelling with younger children can sometimes create challenges. Of course, most parents will want to balance fun (Harry Potter, anyone?) with some light cultural education. Fortunately, Hida Folk Village offers a safe and fully enclosed space to explore, with both included and adjoining centres catering to adult and kid-friendly activities. The village's bus stop adjoins the large craft centre, which is also an expansive gift shop of sorts. This shop is worth perusing, as it sells a huge range of Hida's more unusual and locally made foods. Naturally, this ranges from squishy mochi to savoury crackers and any number of unidentifiable things in air-tight packaging.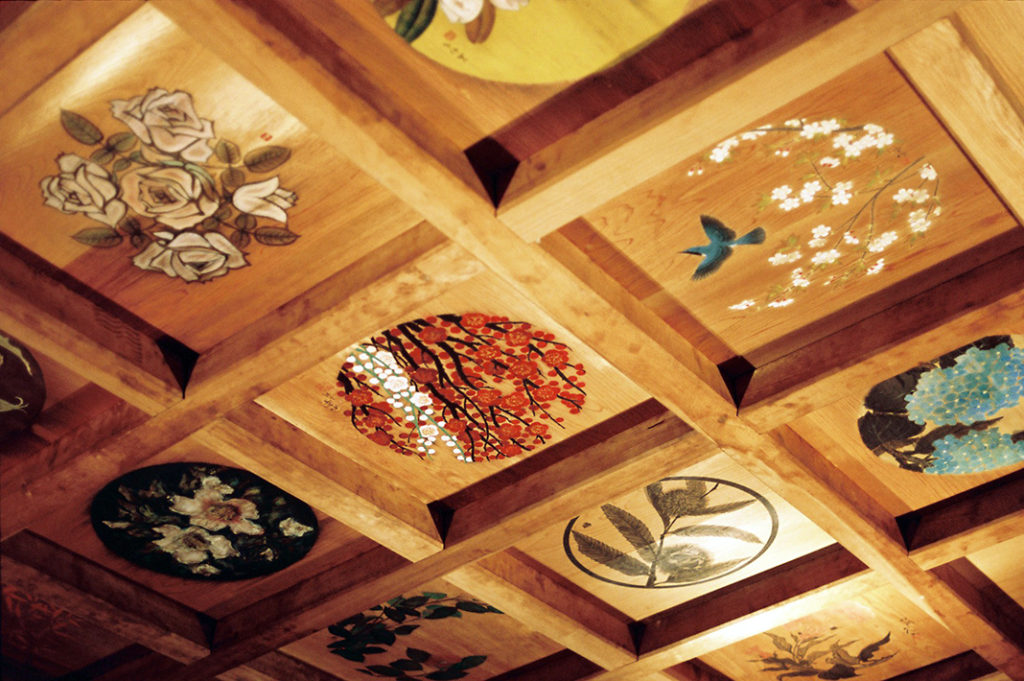 How to get to Hida Folk Village.
Access to Takayama's Hida Folk Village is by no means difficult, but does require planning. The Village's official English language website can be found here. It's only a ten minute bus ride from Takayama's central bus station on the adorably named Sarubobo bus. The bus station is immediately next to Takayama's only train station and is impossible to miss. The Sarubobo bus runs every 30 minutes and tickets can be purchased from the bus station for ¥210, one way. Be absolutely sure (ask the bus driver) that you're boarding the Sarubobo bus. Other buses from the same or nearby platforms are highway coaches to Tokyo and Matsumoto.
Alternatively, if the weather is fine, a 20-30 minute uphill walk from the station to the village is a great way to enjoy the scenery en route. After visiting the village, you can even head to 'Matsuri No Mori' [Festival Forest] and see the incredible visual history of Takayama's annual festival.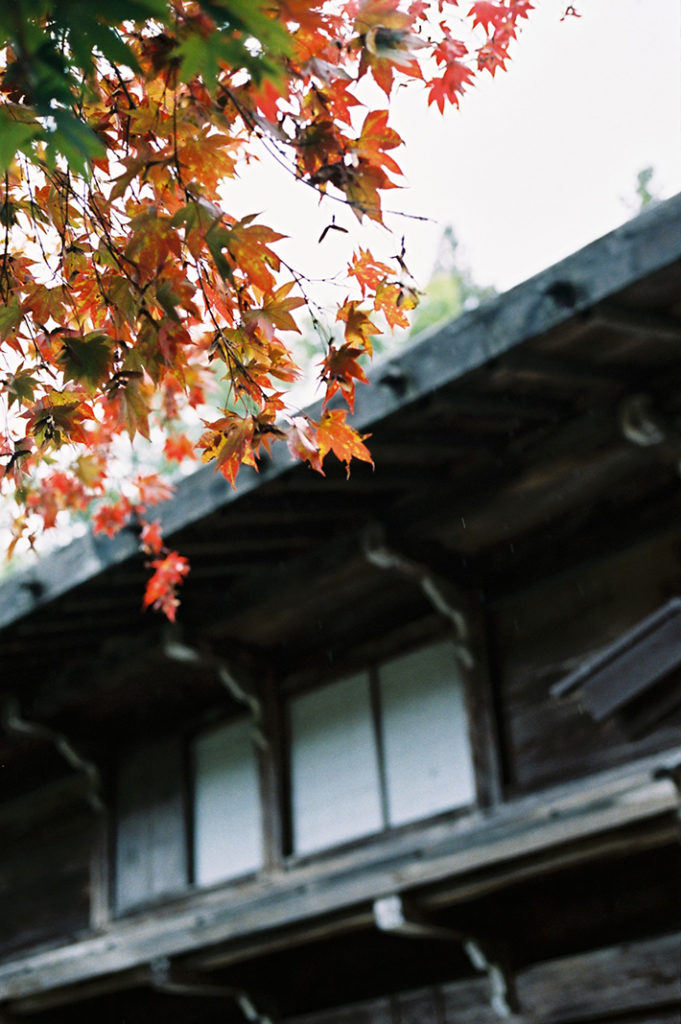 Post by Japan Journeys.