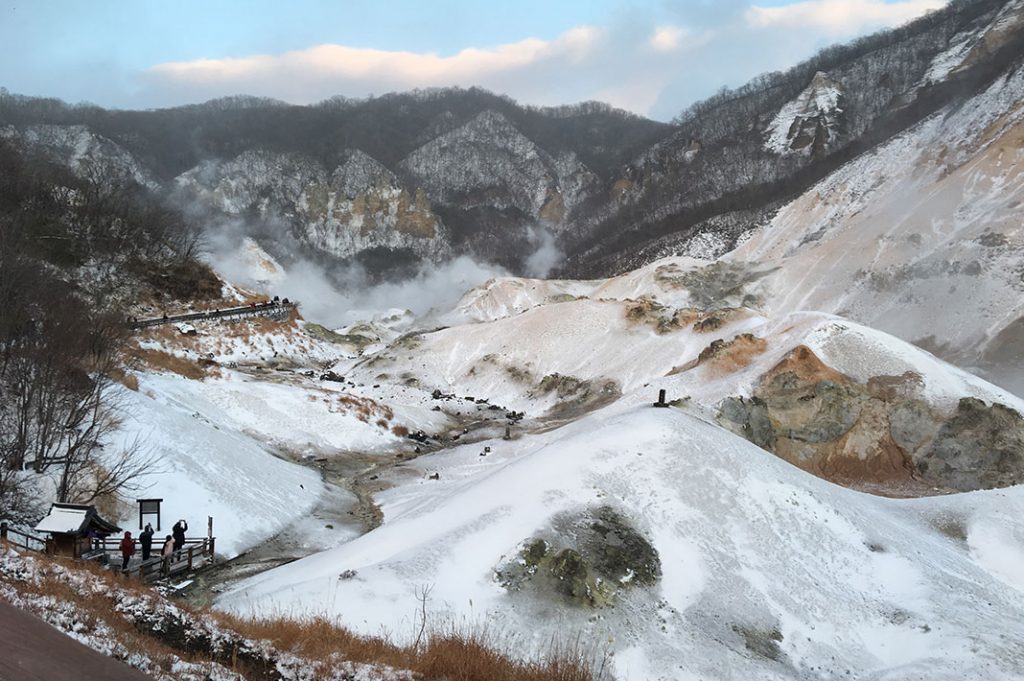 Twenty thousand years ago, the eruption of Hokkaido's Mt. Hiyoriyama changed the surrounding landscape forever. The force of it rippled for kilometres to form an eerie, steaming volcanic zone with hissing geysers and a thick sulphurous odour. Jigokudani, or 'Hell Valley' as it's now known, is said to be so unwelcoming and uninhabitable that only demons could survive in this gateway to hell. Every day, 10,000 litres of piping hot water surges up from underground and flows across the landscape in steaming rivulets. This is the main source of hot spring water to the nearby town of Noboribetsu Onsen.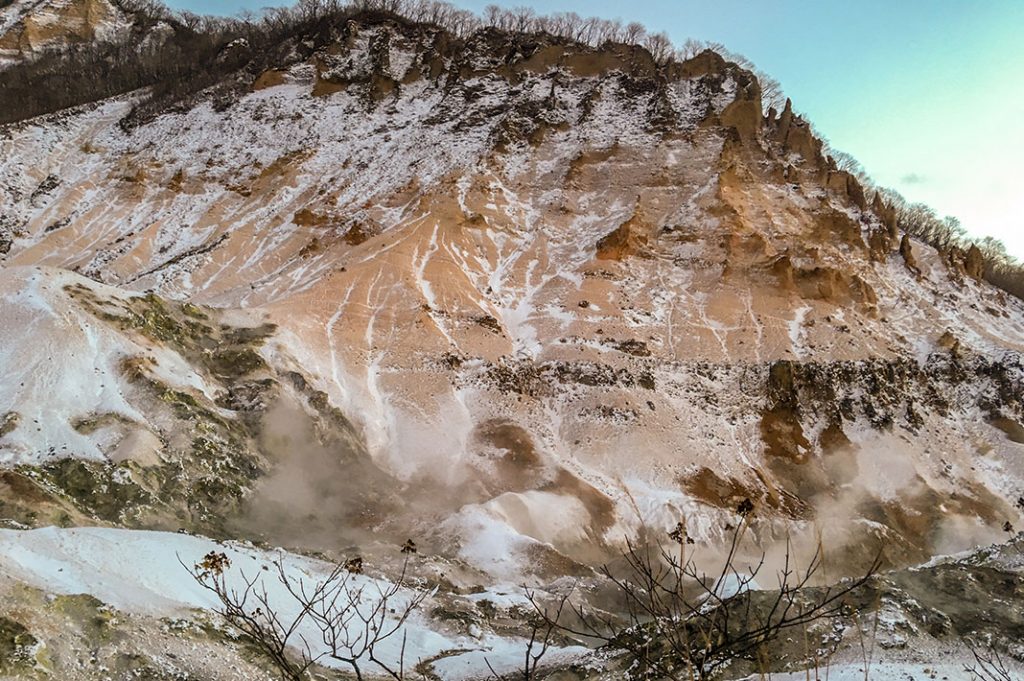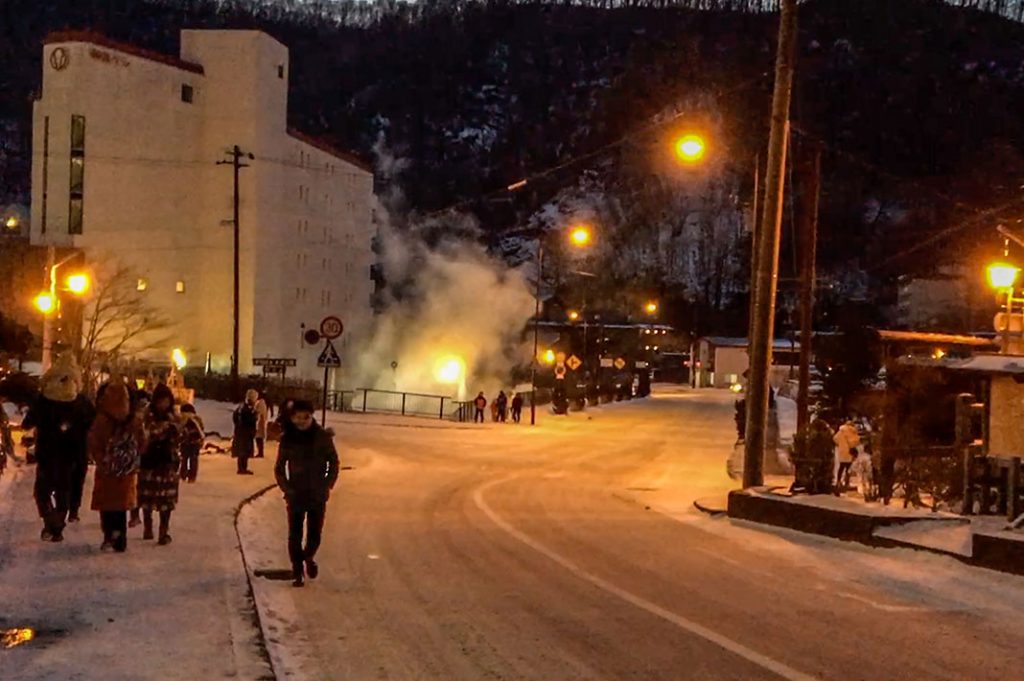 Noboribetsu Onsen
The town of Noboribetsu Onsen, flush with mineral-rich water, has developed into an extremely famous hot spring town. It is considered one of the best hot springs in all of Japan, with roughly three million visitors visit annually. Whether you're staying or just day-tripping, there is plenty to see and do in Noboribetsu Onsen.
Aside from Hell Valley, which is only a few minutes walk from the town, you can also visit various picturesque lakes and natural wonders, the Noboribetsu Bear Park or perhaps kick back with a hot drink. There are plenty of souvenir stores selling the usual snacks and trinkets, as well as local demon paraphernalia.
You will probably notice many statues of demons around town, these pay homage to the demons who inhabit Hell Valley and act as a photo scavenger hunt for visitors.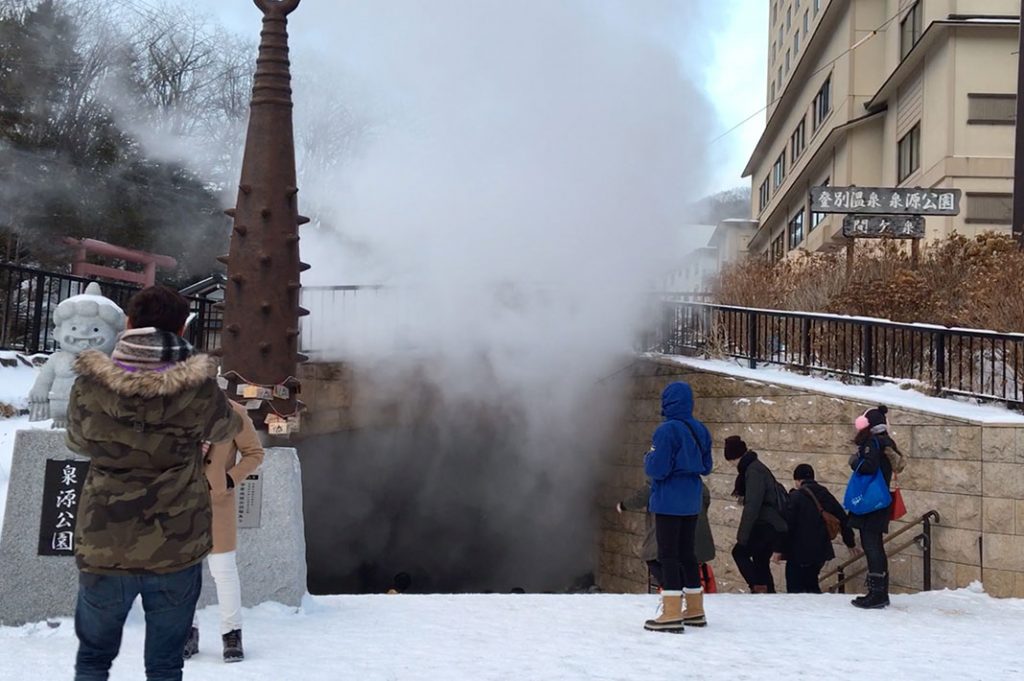 Gensen Park
In the middle of town, heading towards Jigokudani, you'll see steam billowing up and over the road. This is from the natural geyser at Gensen Park. Observing it up close felt like looking into a tunnel to hell; it's steamy, noisy and smells of sulphur. But so cool. Walk down the steps to get closer to the action.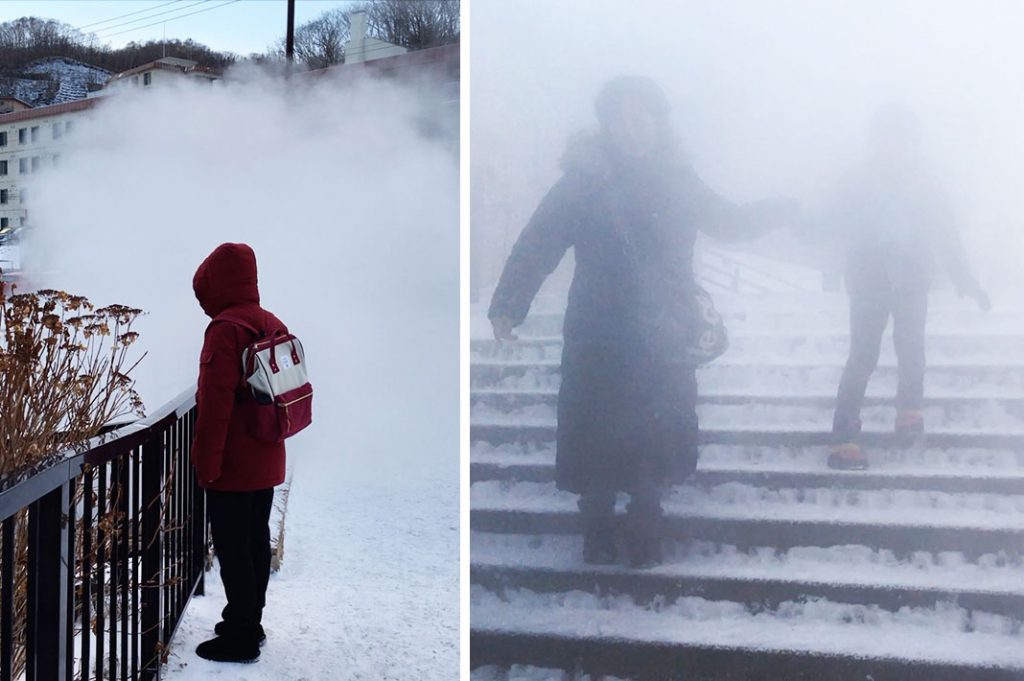 Day Bathing
The mineral-rich local waters filter into the hotels so that guests may enjoy the restorative benefits of a long, hot bath after a day of sightseeing. Even if you're not a guest, you can still partake in a little 'day bathing'. Many hotels will allow tourists to pay a small fee per head to get access to their ofuro (bathroom), some of which have various different baths and saunas available. Any onsen (hot spring) is going to be blissful, though a few popular establishments include Dai-ichi Takimotokan and Noboribetsu Grand Hotel. Head to the Noboribetsu Gateway Center where you'll find a guide to all the day bathing options.
The Benefits of Hot Springs
There are said to be as many as eleven different types of mineral spring waters in the Noboribetsu area, each with its own particular therapeutic benefits. For this reason, it has long been a mecca for people, all starting with the Ainu (indigenous Japanese). The Ainu beliefs about the water's healing power still carry on today, with people selecting particular spring waters for beautiful skin, improved circulation or more serious ailments. The Dai-ichi Takimotokan hotel is said to have around seven different mineral types available—definitely a one-stop-shop.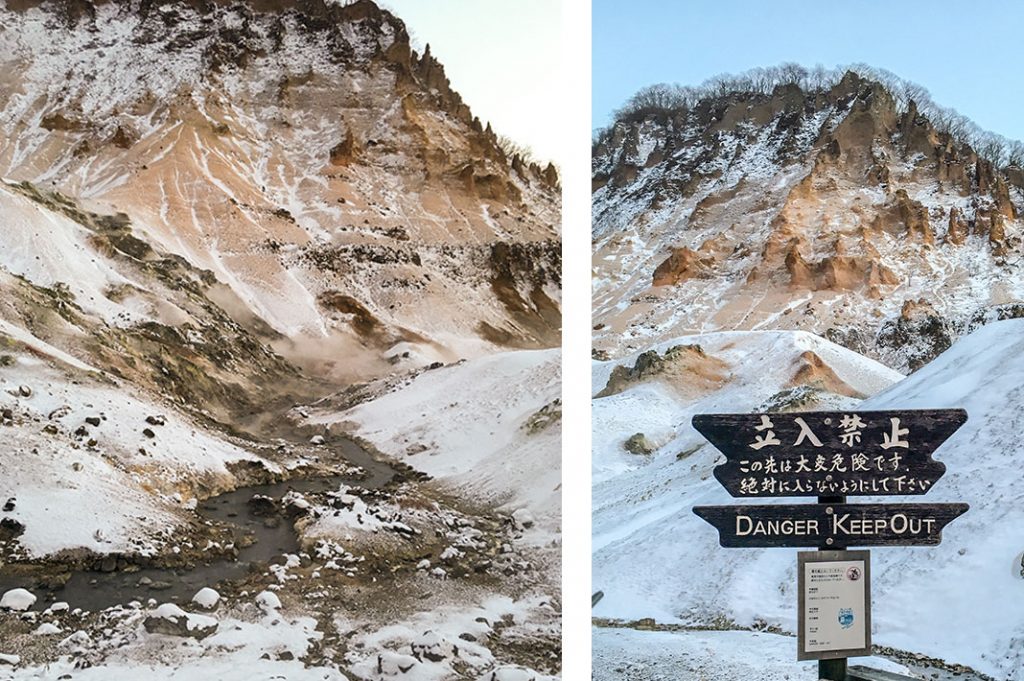 Jigokudani (Hell Valley)
Jigokudani (Hell Valley), as the source of the famous water, is the major sightseeing spot in the area. Located just a few minutes walk from the bus terminal, you will certainly smell it before you see it.
As you enter, an information centre on the left offers insight into the area and lends out free umbrellas and rain boots. The boots come in handy in winter, as the paths get pretty frosty. Tip: tread carefully and use the handrails.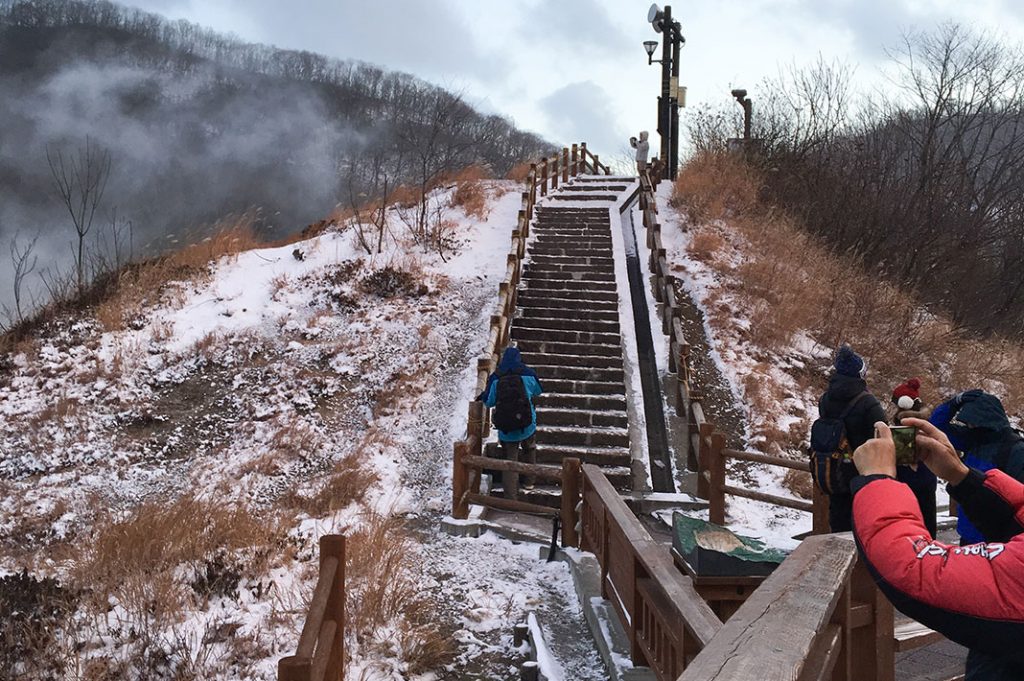 People cross the globe to gaze at and explore the surreal landscape of Hell Valley. There is a fantastic network of paths, elevated wooden walkways and viewing platforms to take it all in.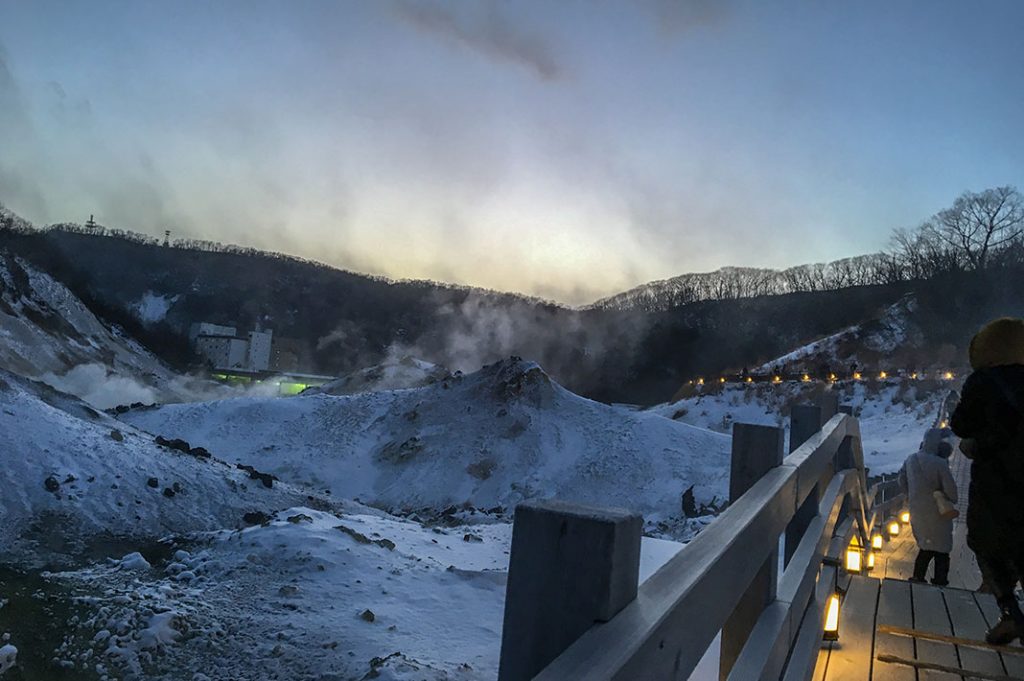 About half an hour's walk from the entrance is the steaming sulphurous pond Oyunuma, 50 degrees celsius at its surface. Further along the path, the river will lead you to the ashiyu (foot bath). Lose the shoes and roll up your pant legs to enjoy the free-flowing hot water, straight from the source. Unfortunately, our visit was a late one and we didn't make it that far. If you visit during winter, some paths may also to be closed due to safety concerns.
The wintery landscape is stark and beautiful, though I've heard tell of the impressive autumn colours which add fiery tones to this hellish landscape.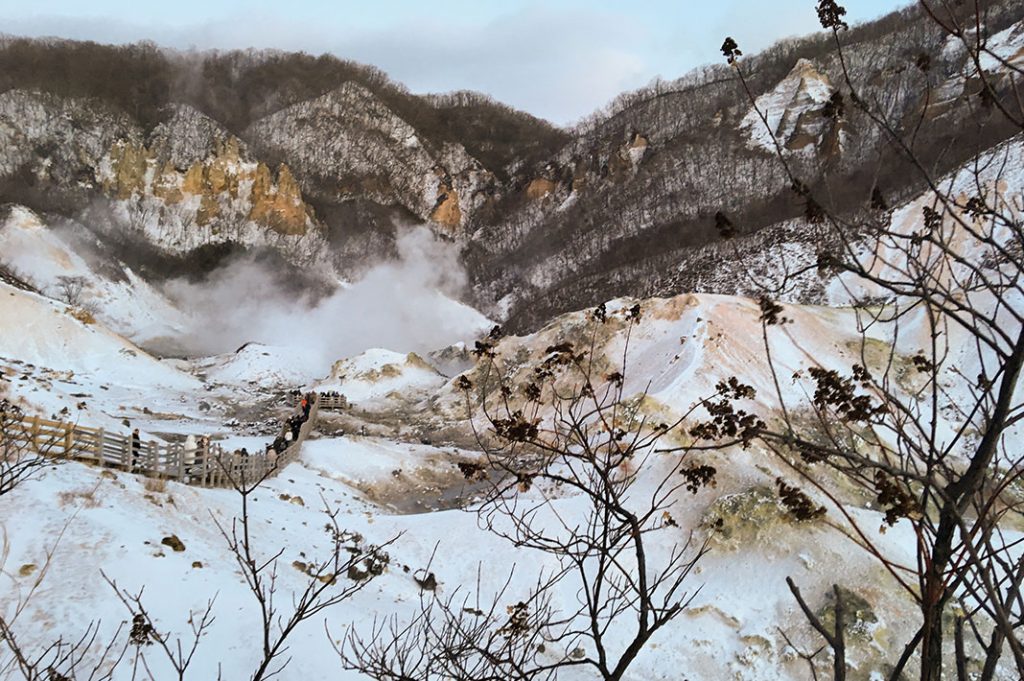 Getting to Noboribetsu Onsen
As one of the most famous hot springs in Japan, there are a lot of tourists which can mean sold out buses and trains. For this reason, we highly recommend that you pre-purchase your train or bus tickets, so you can make the most of your time in Noboribetsu Onsen.
Noboribetsu by train
From Sapporo Station, take the JR Super Hokuto to Noboribetsu Station, roughly 1.5 hours. You'll journey past the New Chitose Airport before curving right to follow the coastline. From Noboribetsu Station, you can get a taxi or bus to Noboribetsu Onsen town in around 10 minutes.
Heading out of Noboribetsu, make sure you arrive at the station early, preferably with a pre-purchased ticket, as it can get quite chaotic in peak season. The staff create winding queues and help people to buy tickets, but it is still a little hectic. Make sure you allow plenty of time for travel, particularly if you are heading to the airport (lesson learned).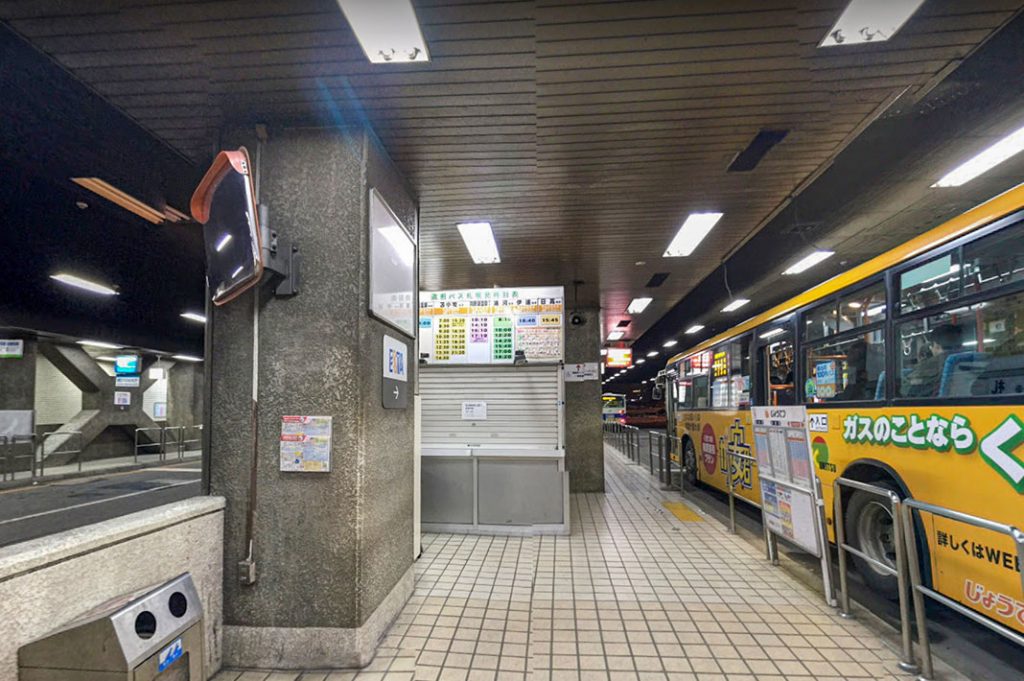 Noboribetsu by highway bus
The highway bus is a personal favourite method of travel. Relaxed, easy and a great way to catch some sights along the way. At Sapporo Station, find the underground bus terminal beneath ESTA Shopping Mall. You can buy tickets for Noboribetsu Onsen at the information booth. There is one direct bus per day (around 1:30 pm); the other buses involve a stop at the airport where you need to change buses. This method takes on average 2 hours but is cheaper than the train.
Post by Japan Journeys.