Eat out in Japan often enough and you'll notice a certain dearth of vegetable-heavy options. Popular dishes in Japanese cuisine like sushi, ramen, tempura, and tonkatsu don't contribute much to your five a day! Luckily, there are some exceptions to the rule. Hokkaido-style soup curry, which is chock-full of fresh vegetables, is arguably one of the tastiest ways out there to get your five a day. Tokyo has no shortage of great soup curry places; one we really like is Yellow Company in Ebisu.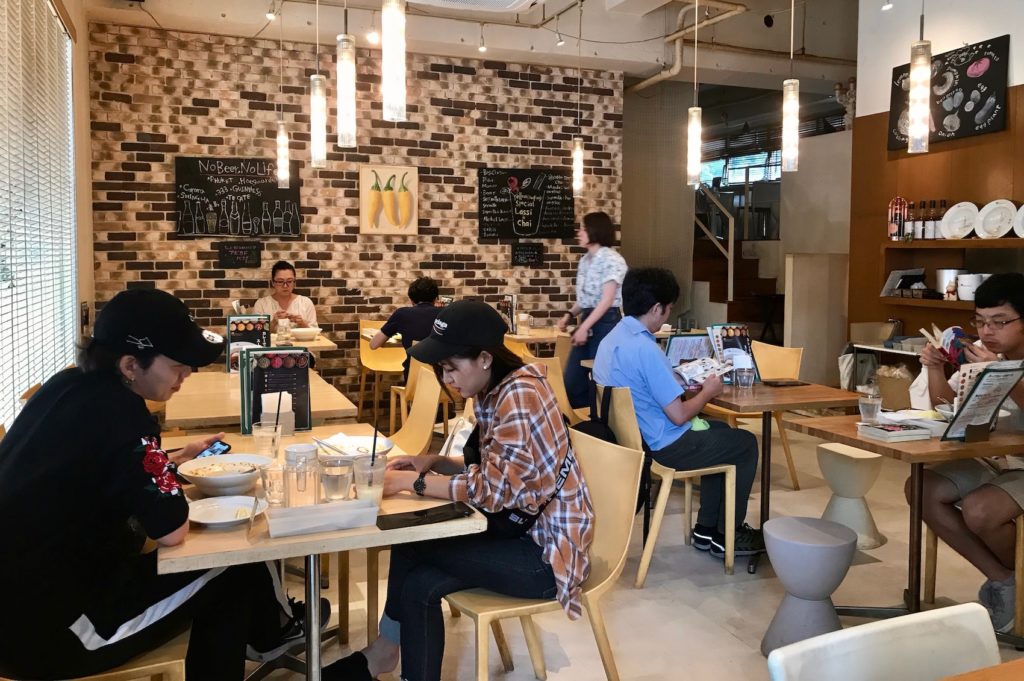 Off the main road, but popular nonetheless
Yellow Company in Ebisu is located down a quiet side street in the Ebisu neighbourhood. It might not seem like they get much foot traffic, but at peak lunch hours there's usually a few people waiting in line for their turn to scarf down some soup curry. It's a real testament to the quality of food here! Most of the clientele are usually office workers in the vicinity, so dinner hours tend to be a little quieter.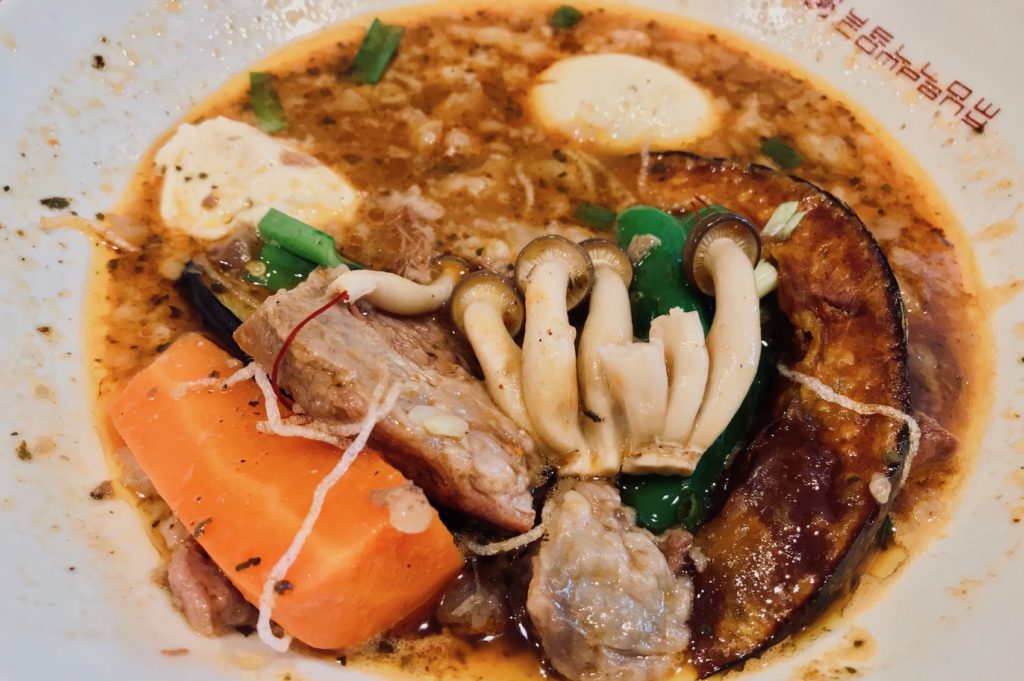 Create your perfect bowl of soup curry
One of the best things about soup curry is that it's pretty versatile and customisable. There's almost always a choice of broth bases. At Yellow Company, you'll pick either tomato or prawn. You'll also get to adjust the amount of rice and spice levels, as well as specify any additional toppings you might want. Extra vegetables? Go for it. Melted cheese? You probably won't regret it. Think you can eat 300g of rice? There's nothing to stop you but stomach capacity.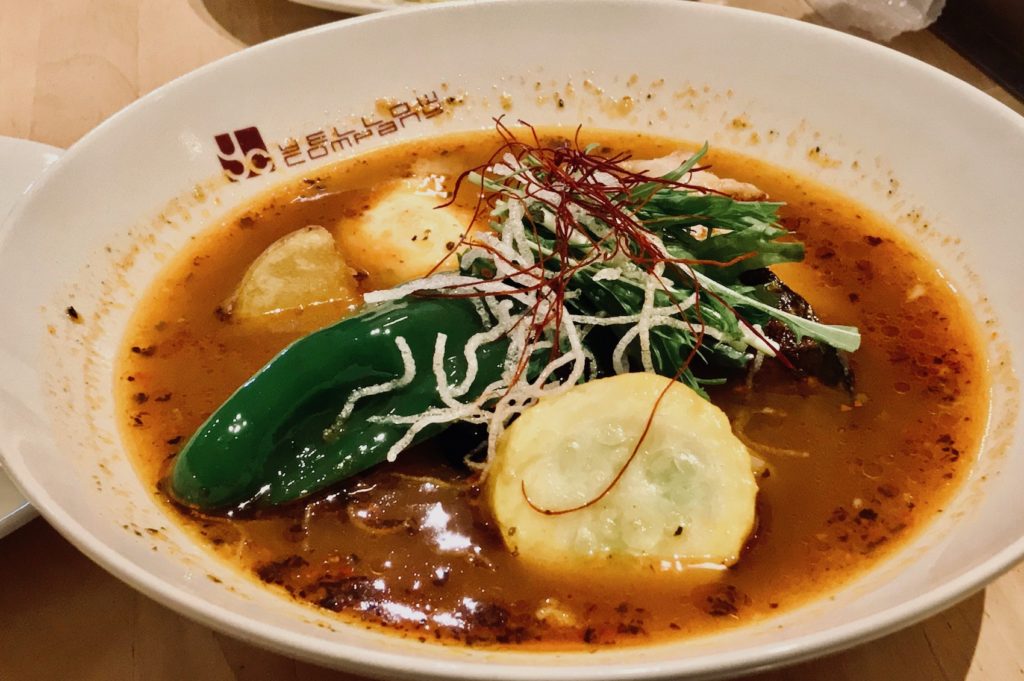 What to eat at Yellow Company
You're spoilt for choice at Yellow Company. The classic chicken and vegetable soup curry is a safe choice, and will power you through the remainder of your day. But consider other options while you're there. Those who enjoy fat along with their meat should try the pork belly soup curry. The bacon and cabbage soup curry, on the other hand, is deliciously smoky in a way that ordinary meat won't be.
My personal favourite is the beef tendon and vegetable soup curry. Think melting hunks of meat laced through with cartilage and fat, everything stewed until rich and tender. I have eaten many bowls of soup curry over the years, but there's something about a mouthful of tendon, turmeric rice, and spicy broth that still manages to delight.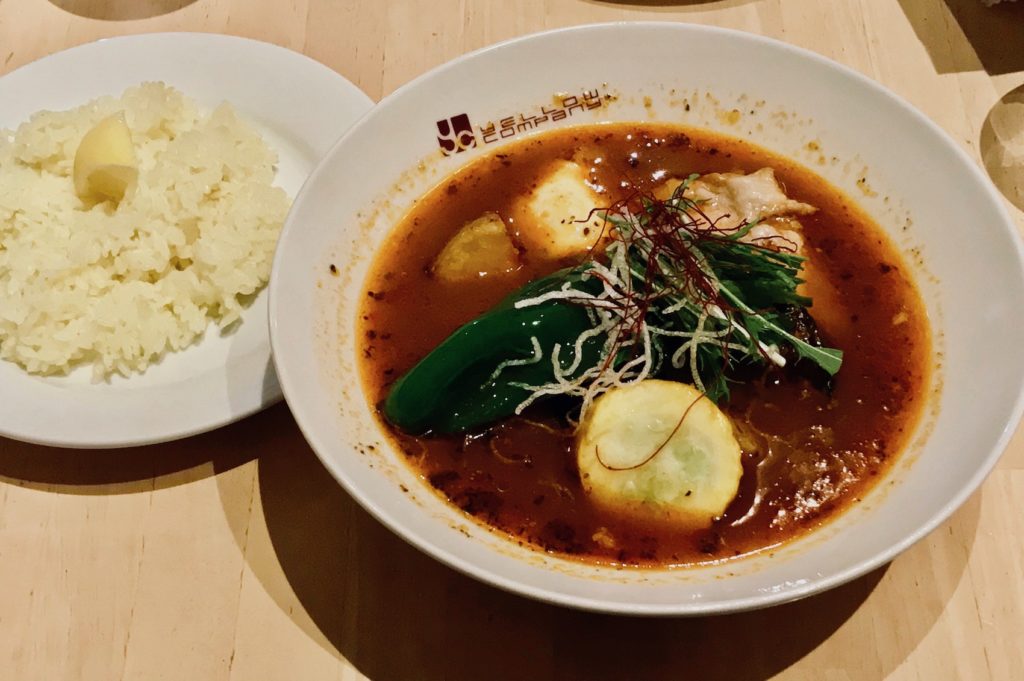 Soup curry vegetables
The vegetables at Yellow Company are fresh and reasonably well-cooked, if not always perfectly aligned to my own preferences. It's remarkable how they're all cooked to the right texture though. A hunk of carrot is boiled till just tender. Crescents of kabocha squash are roasted until sweet and melting, and the deep-fried aubergine soaks up the broth wonderfully. They vary with the seasons too.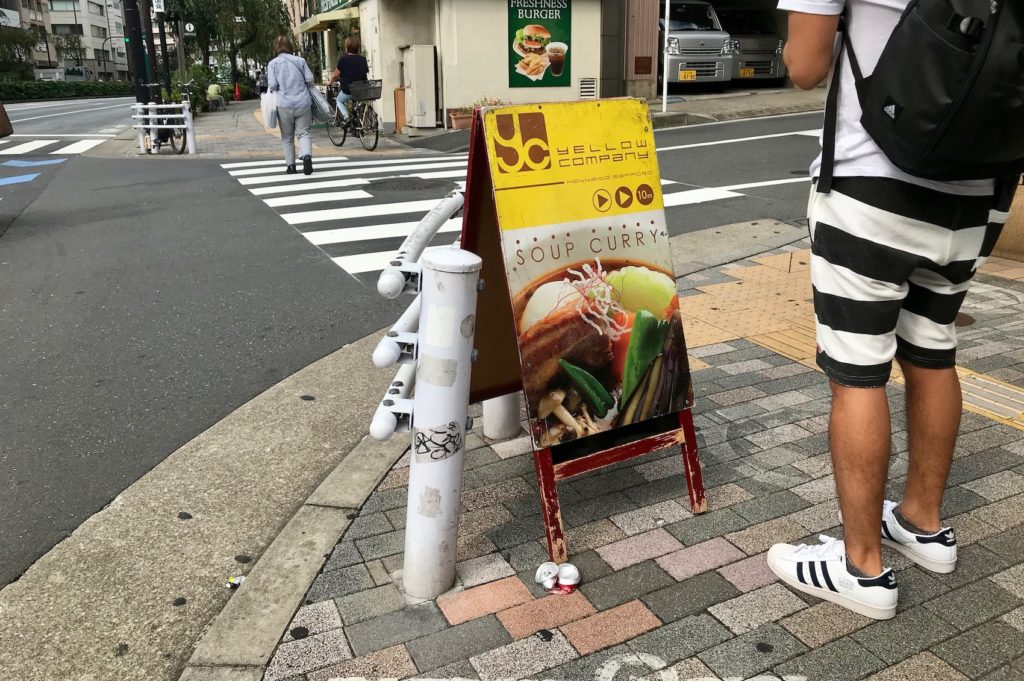 How to get to Yellow Company
Yellow Company is a 9-minute walk from Ebisu Station. Look for the bright sandwich board on the street corner.
Name: Yellow Company
Address: 3-14-19 Higashi, Shibuya City, Tokyo 150-0011
Open: 11:30am–4:00pm (Wed–Mon), 5:00pm–9:30pm (Wed–Sun) (Closed Tuesdays)
Website: http://www.yellowcompany.jp/
Post by Japan Journeys.