Towns and cities the world over proudly play host to their own Chinatown, with those in London and San Francisco being among the most famous. Yokohama Chinatown, however, outstrips almost all of them in terms of its style, aesthetics, and quality of food on offer. With everything from Taiwanese bao buns to Vietnamese coffee, Yokohama Chinatown is a foodie's dream and a beautiful example of the breadth of Chinese design and architecture, best seen in the dazzling Masobyo Temple.
Visiting Yokohama Chinatown
When visiting Yokohama, a tour of the city's Chinatown is an unmissable experience. A good tip is to visit Yokohama Chinatown as the sun begins to set and spend the evening exploring the area once all the lights are on and the restaurants start to fill up. This way, you get the best possible atmosphere. Also, make sure to visit on an empty stomach because you'll want to sample the full breadth of quality Chinese and Taiwanese food on offer here.
Yokohama Chinatown can be found near the bay, nestled between Yokohama Park and Yamashita Park, which stretches partway across the bay. Motomachi-Chukagai Station lets subway travellers out at the eastern edge of Chinatown, and leaving via Exit 3 drops you on the neighbourhood's doorstep.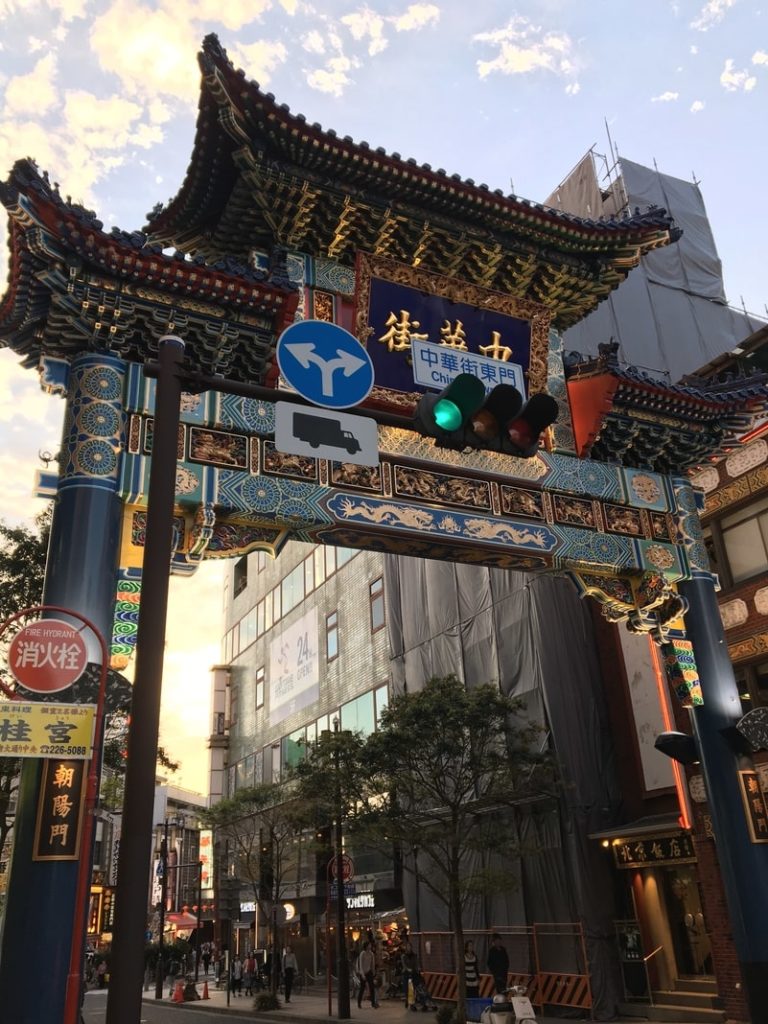 The History of Yokohama Chinatown
The history of Yokohama Chinatown can be traced back to 1859, when this part of Kanagawa really blossomed as a modern trading port. This brought opportunities for Chinese traders and businessmen – mostly from Shanghai, Guangdong, and Hong Kong – to set up shop and bring their own business to Tokyo. At this time, Yokohama Chinatown grew quickly and even opened its own school for Chinese migrants.
Today, most of the Chinese citizens who live in Yokohama Chinatown hail from Guangzhou and Hong Kong, which explains the lean towards Cantonese cuisine found in Yokohama Chinatown today.
Masobyo Temple
Arguably the most awe-inspiring attraction in Yokohama Chinatown is that of Masobyo Temple (Ma Zhu Miao in Mandarin), found behind Yamashitacho Park and entered via Minami-Mon Silk Road. This incredible, jaw-dropping Taoist temple is faithful in appearance and design to those found in Taiwan, such as Taipei's Longshan Temple.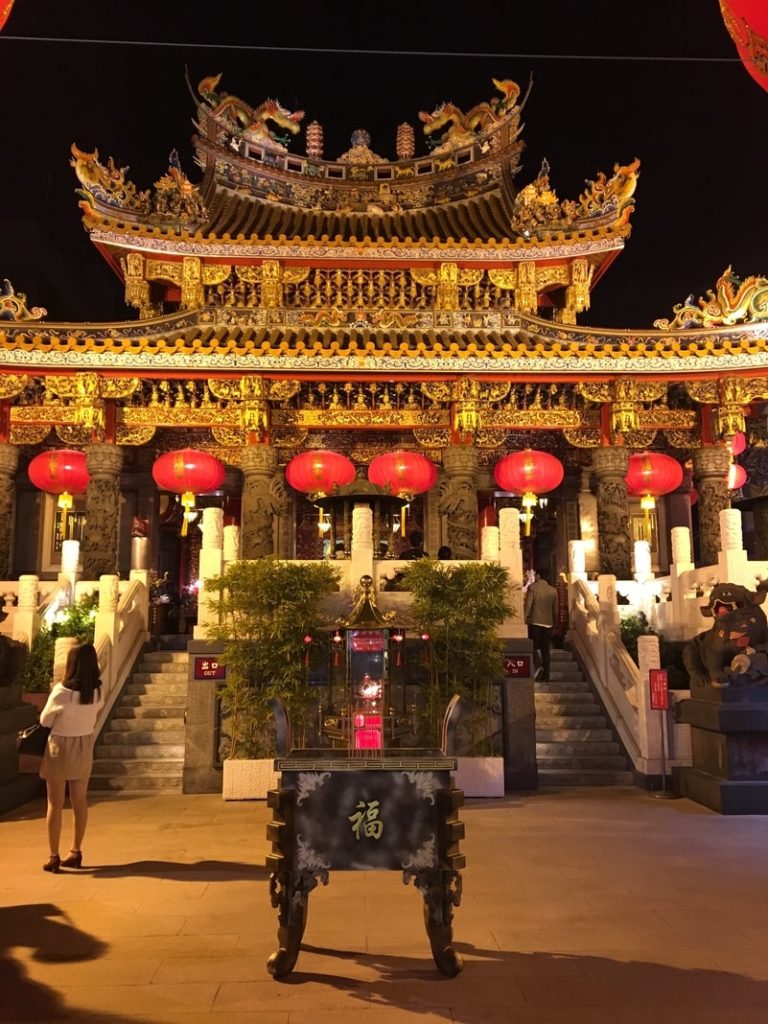 Masobyo Temple is rather unique as a Taoist temple in Japan (a nation of Buddhism and Shinto). Taoism is still a prominent belief system in Taiwan, and temples of this same incredible colour palette and grandeur are commonplace in Taipei and Tainan. Because of its Taoist roots, Masobyo offers the same traditions and practices as other Taoist temples, including the burning of incense in prayer and the tossing of yin and yang stones.
Chinese Food Options
While there are quite a few dining choices from other East and Southeast Asian countries, the wealth of Chinese cuisine options in Yokohama Chinatown is still impressive, with Cantonese cuisine being the most prominent.
Two of the finest Cantonese restaurants in Yokohama Chinatown are Shofukumon and Saikoushinkan. Both are open from noon to late evening, and both offer a true Cantonese menu consisting of such authentic dishes as Hong Kong dim sum and spring rolls, as well as Shanghainese xiao long bao.
At Shofukumon, a flat price of ¥2,980 (¥1,500 for children) nets you an all-you-can-eat dim sum experience, in which you can sample fifty different dumpling dishes from across the Chinese mainland and Hong Kong. If you've come to Chinatown on an empty stomach, this is a very good deal. Chinese dumplings of this quality are hard to come by in Tokyo.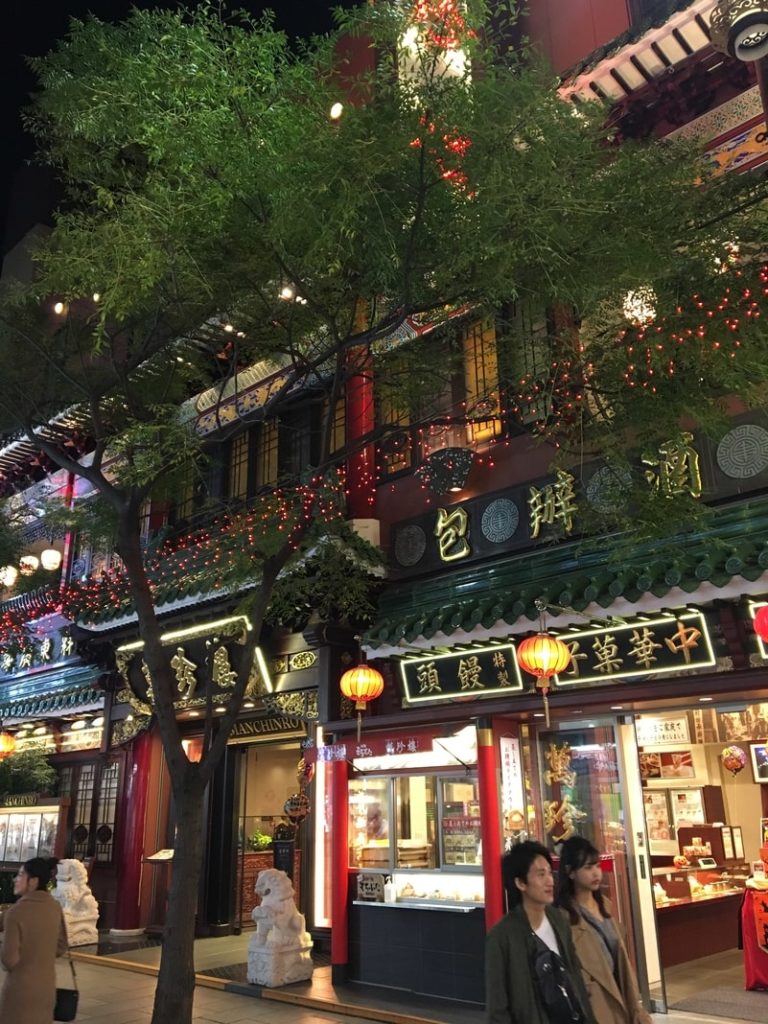 If you're looking for northern, rather than southern, cuisine, Peking Duck offers an authentic Beijing experience. Their menu offers a broad selection of noodle-based and dumpling-based dishes, as well as quality Beijing/Peking duck, the most treasured delicacy of China's capital.
Shanghainese cuisine also abounds in this neighbourhood, with Shanghai Yoen Xiaolongbao Kan being the best place to enjoy its namesake: Shanghai xiao long bao: soup-filled pork dumplings.
Non-Chinese Food Options
Beyond the quality Chinese options, there are several food and drink options available in Yokohama Chinatown. One prominent sight on the busy streets of this neighbourhood is that of Taiwanese bao vendors. Street food is an integral part of Taiwanese culture, and that has been brought over to Yokohama in the form of cheap, wholesome bao bun vendors who populate the corners of Chinatown's streets. If you're snackish but not in the mood for a full meal, these are a great option.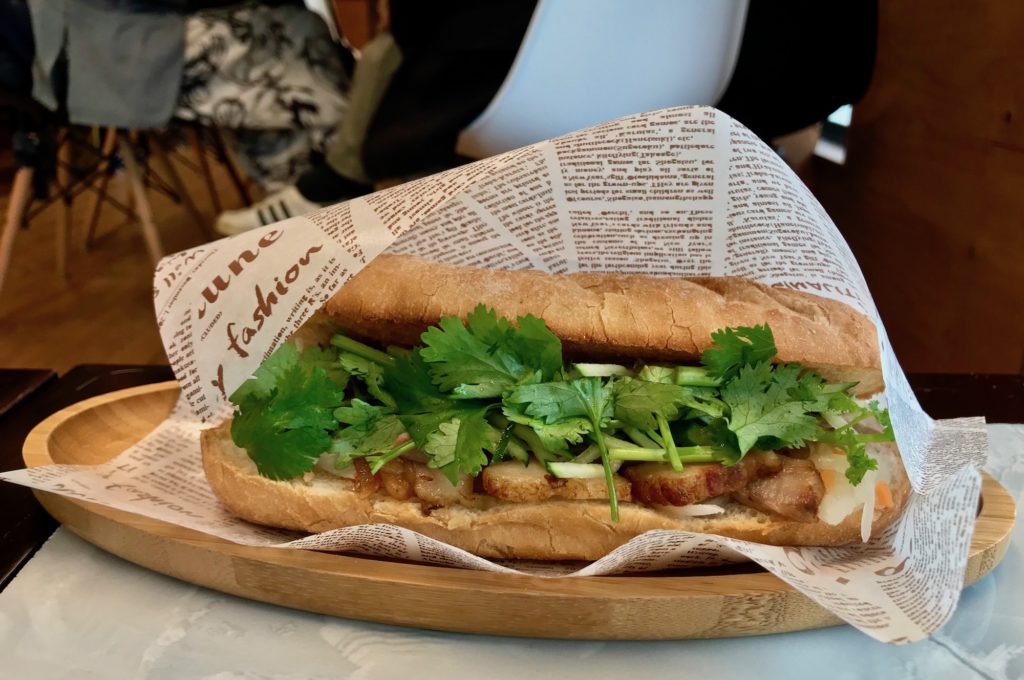 Another excellent option, especially for washing down a few bao buns, is Taiwanese bubble tea. QQ is a popular bubble tea shop in the heart of Yokohama Chinatown. Bubble tea was popularised in Taichung, but can now be found all over Taiwan, China, and beyond. Here, you can enjoy a variety of flavours, including the standard tapioca balls, and they also offer flavoured shaved ice during the summer months.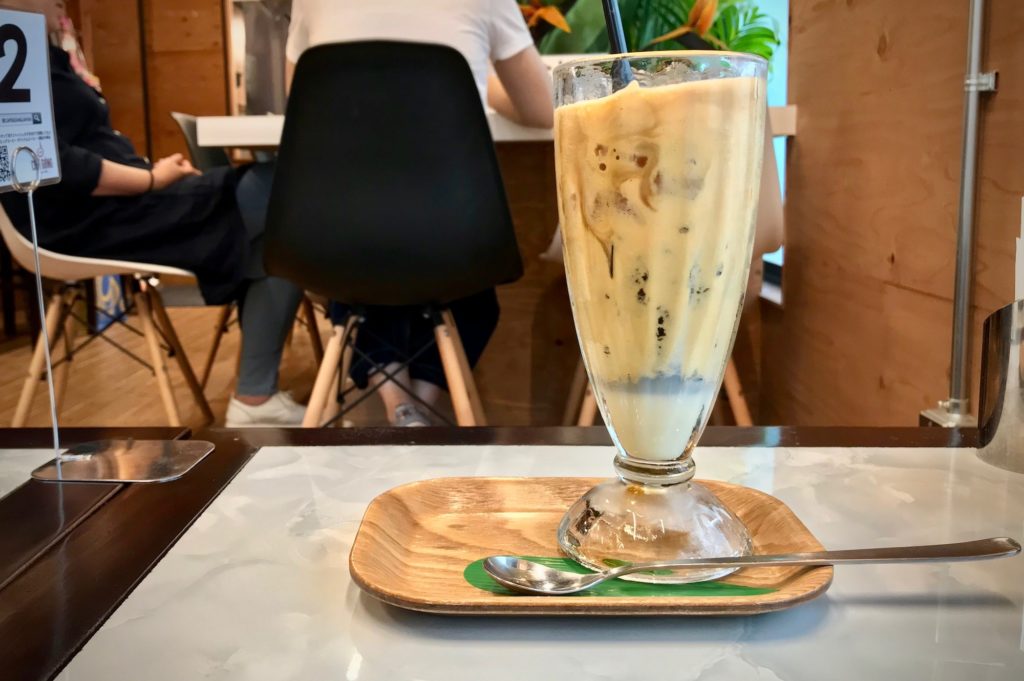 At the northmost corner of Yokohama Chinatown is Cafe Giang, a small and beautifully decorated Vietnamese coffee house. Vietnamese coffee is an entirely unique, and rather addictive, beverage which is made using condensed milk and drip coffee. It can be enjoyed hot or cold, and Cafe Giang is the best place in Yokohama to enjoy it for yourself. This Vietnamese cafe makes for a great pitstop during your tour of Chinatown.
In Conclusion
With a rich history and a vibrant, colourful atmosphere, Yokohama Chinatown is a place of colour and excitement, where you can try some of the best Cantonese and Shanghainese food in Japan, as well as some excellent Taiwanese bubble tea and Vietnamese coffee. And, while it's the food that draws you in, seeing and exploring Masobyo Taoist Temple is a wholly unique and wonderful experience.
Post by Japan Journeys.