Those arriving by boat will know it well. However, those visiting Yokohama's Red Brick Warehouse will best know it as the hey-what's-that-over-there thing. With its elegantly curved wood and grassy knolls, Osanbashi Pier, a.k.a the Yokohama International Passenger Terminal, is more than just the first point of entry for international cruises: it's a floating park, museum, and pivotal historic site in its own right. And it also serves an excellent springboard from which to visit Minato Mirai's other top attractions.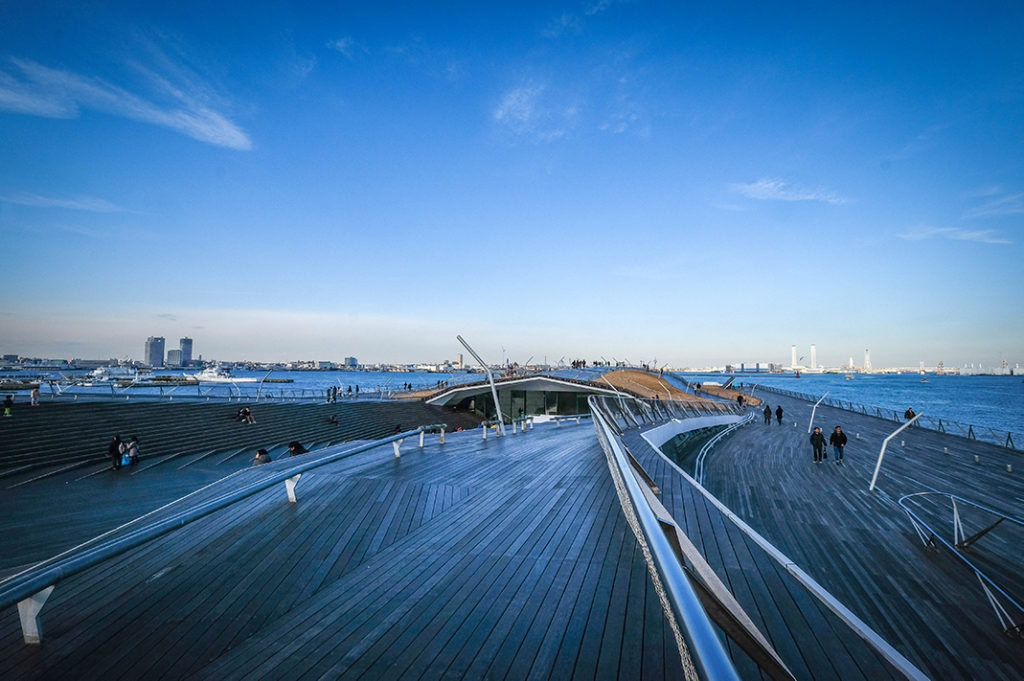 Osanbashi Pier's Crucial Role in Japanese-International Relationships
Osanbashi Pier is based in Minato Mirai, Yokohama's most lively district, and it's the most popular entry point for those arriving by international cruise. Meanwhile, the Pier is linked to a rich history of foreign culture and trade in Japan. From 1639 to 1853, Japan isolated itself from much of the world under the Sakoku "closed country" policy. During the 1850s, unprecedented negotiations took place between Japan, the United States, Great Britain, France, the Netherlands, and Russia. Their combined efforts resulted in the Ansei Treaties and the Treaty of Amity and Commerce. The signing of which reopened Yokohama Port to foreign trade. In turn, this action ushered in an age of cultural exchange that prevails to this day.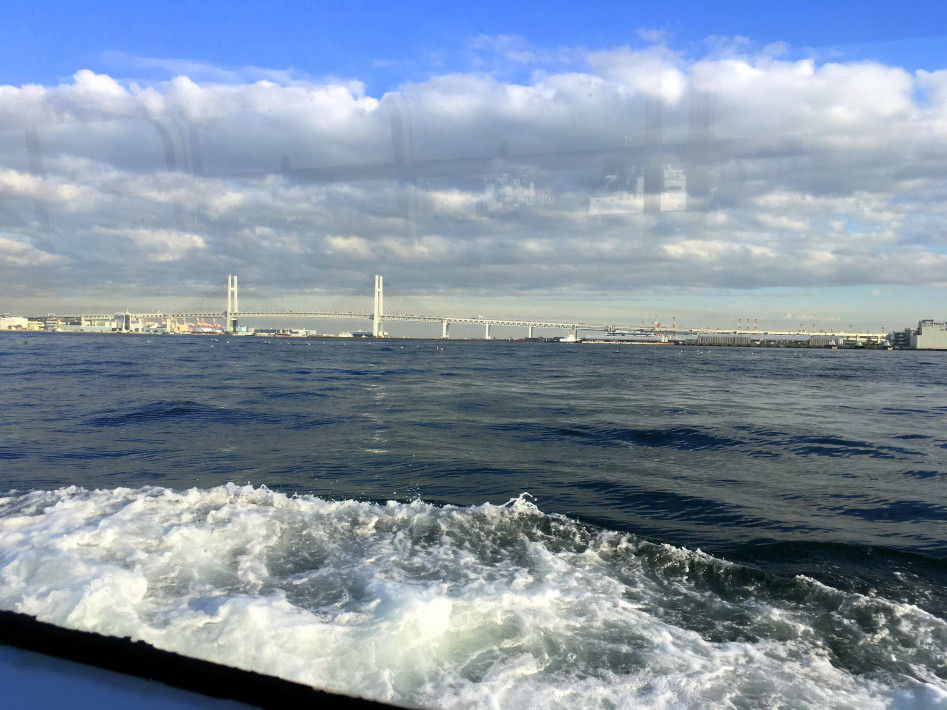 An Overview of the Terminal
Yokohama has been open to foreigners since 1859. That said, the Pier has had its growing pains. Originally, the site featured just two tiny, stone wharves, far too small to actually receive the hefty vessels favoured for long, ocean voyages. Over the years, Osanbashi Pier would be enlarged, damaged, and repaired countless times.
Incidentally, the current Pier was reconstructed in just 2002. It architects, Alejandro Zaera-Polo and Farshid Moussavi, beat out over 660 other applicants. Together, they crafted a marvel of artistry and engineering. These days, the port is capable of docking four 30,000 ton ships or two 70,000 ton ships simultaneously. Its interior holds historical displays and a hidden parking garage. Meanwhile, its strikingly curved wood is designed to mirror the surrounding waves. In combination with its grassy rest areas, its become a popular spot for picnics, dates, and simply enjoying sweeping views of the surrounding skyline.
Popular Sights Around Osanbashi Pier
From the Pier, it's easy to reach Minato Mirai's most popular sights. To its right, visitors will easily spot the Red Brick Warehouse. Stocked with boutiques, it also hosts outdoor Christmas Markets in the winter. Additionally, Yokohama's Chinatown is directly opposite the Pier, deeper into the city. Once there, seek out its famous soup dumplings. Finally, for lovers of the off-beat, the Yokohama Cup Noodle Museum is also within striking distance. Visitors can even design their own take-home ramen in the museum's workshop. Wherever your travels lead you, take some time to drop by the Yokohama Internal Passenger Terminal and honour the rich history of cultural exchange between Japan and other nations.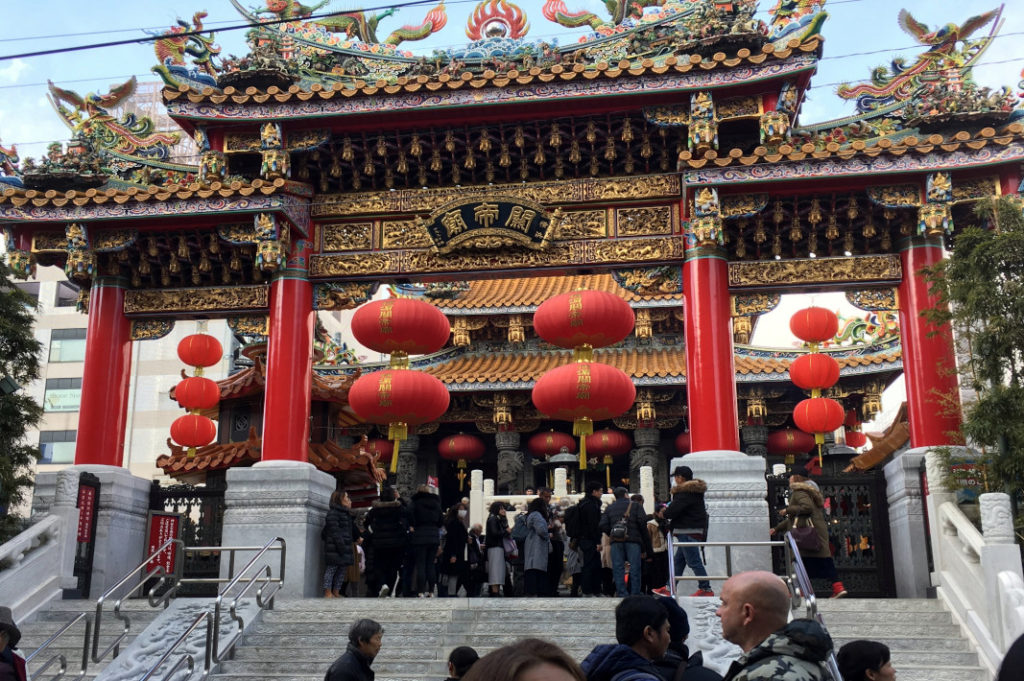 Name: Osanbashi Pier. a.k.a the Yokohama International Passenger Terminal
Address: 1-1-4 Kaigandori, Naka Ward, Yokohama, Kanagawa
Website: https://osanbashi.jp/english/

Post by: Japan Journeys.