Yokohama has a history rooted in and floating upon the seas. A small fishing village until the late 1800's, it is a place of many firsts for Japan; the first port, newspaper, gas-street lamps and railway all originated right here. These days, Yokohama is Japan's second most populated city featuring bustling ports, wide boulevards and great museums and attractions. It's just a short train ride from central Tokyo, so it makes for a great half- or full-day trip. We set off to explore this charming port town with no real agenda and I soon found myself walking the gangplank of the Nippon Maru.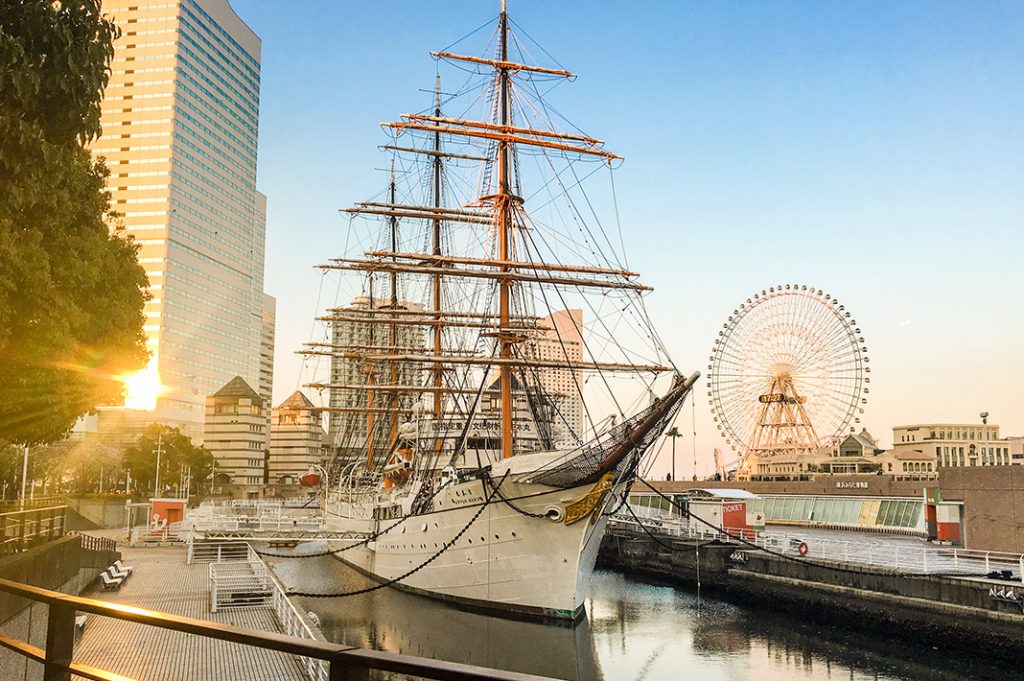 What is the Nippon Maru?
This tall ship was built in Kobe in 1930 as a training vessel for cadets. Over its 54 year career, Nippon Maru saw 11,500 hopeful sailors pass through her decks. Retired in 1984 and opened to the public as a 'museum ship' a year later, it can be found permanently docked in the Yokohama harbour's 'Nippon Maru Memorial Park'.
As we were blindly wandering, it was quite a surprise to turn the corner and see such a beautiful ship. The four masts and myriad sails towering above me, the gold embellishment on the bow glinting in the sun. My would-be sailor husband was already in his element exploring this waterfront precinct; this was the cherry on top.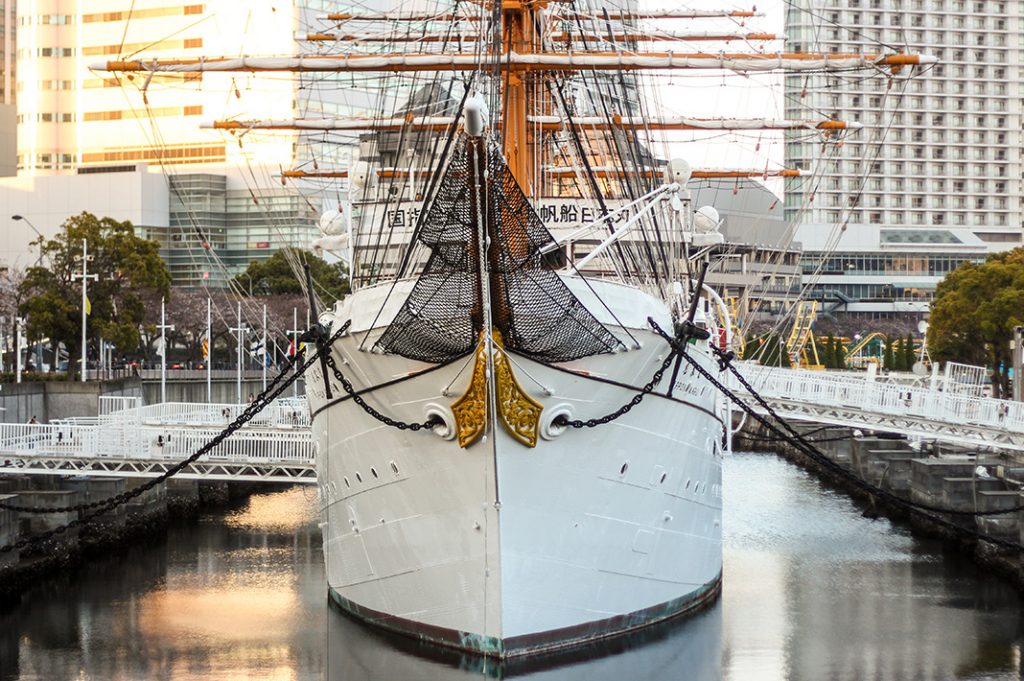 All Aboard
Head to the nearby ticket booth which will grant you access to both the ship and the neighbouring Yokohama Port Museum. Unfortunately for us, it was late in the day, so we only had time for the Nippon Maru. Determined to make the most of our time, we set off for the gangplank.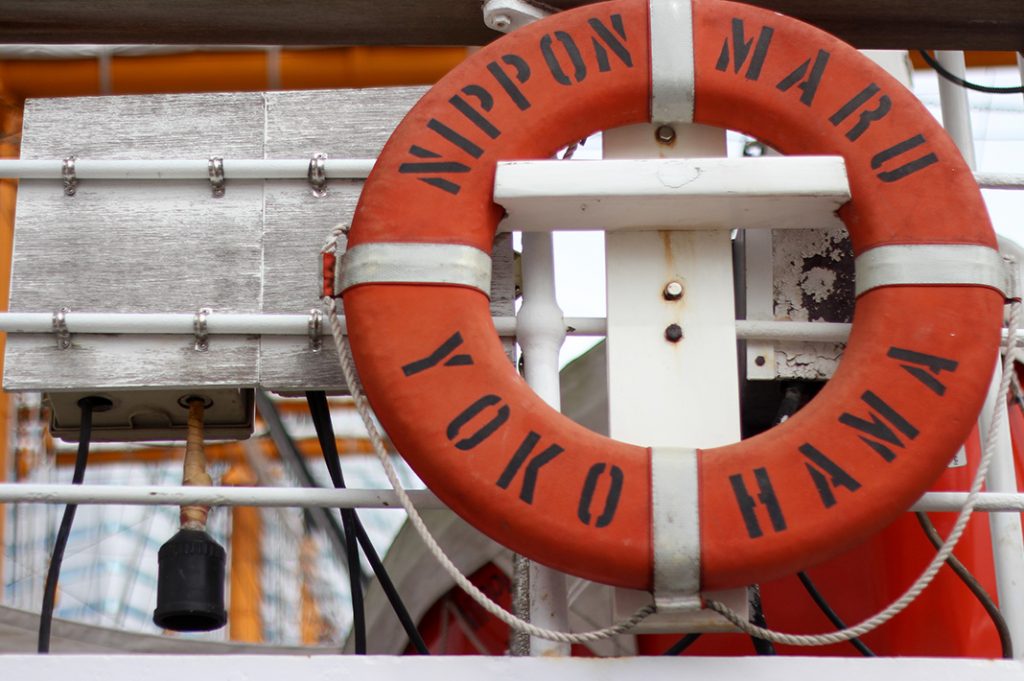 Once aboard, we could start to imagine what life on the ship might have been like for the almost 200 person crew. For example, there was quite a difference between the cramped 8-bed trainee quarters and the Captain's more luxurious digs. You didn't hear that from me, though. Wouldn't want to start a mutiny.
There is plenty to take in from the operation room dials to the signal flags, doctor's quarters, nooks, crannies, ropes and bells. Everything served a purpose and there was not much in the way of frills. But clearly frills weren't necessary as the Nippon Maru circumnavigated the earth 45.4 times (a distance of 1,830,000km / 1,137,109miles) during her career. Wandering around the decks and down into the bowels of the ship, I could almost see the ghosts of thousands of crew bustling about.
Though we didn't set out to explore it, it was the perfect dose of maritime fun to crown our day in Yokohama. While you're in the area, check out the Yokohama Port Museum (right next door) or even take in the stunning views from the Landmark Tower a few minutes' walk away.
How to Get There:
Nippon Maru is a 5 minute walk from Sakuragicho Station on the JR Negishi Line or Yokohama Municipal Subway (blue) line. It's also a 5 minute walk from Minatomirai Station or Bashamichi Station which are both on the Minatomirai Line.
Name: Nippon Maru
Address: 2 Chome-1-1 Minatomirai, Nishi Ward, Yokohama, Kanagawa
Open: 10am – 5pm every day except Mondays
URL: https://www.nippon-maru.or.jp/foreign/
Post by Japan Journeys.