For Disney fans, a visit to Japan is a no brainer. There's Tokyo Disneyland, the unique Tokyo DisneySea and more kawaii (cute) merchandise than you could ever hope to carry home. If you're in the mood for a little shopping, or want to pre-purchase your theme park tickets, there's no better place than the Shibuya Disney Store.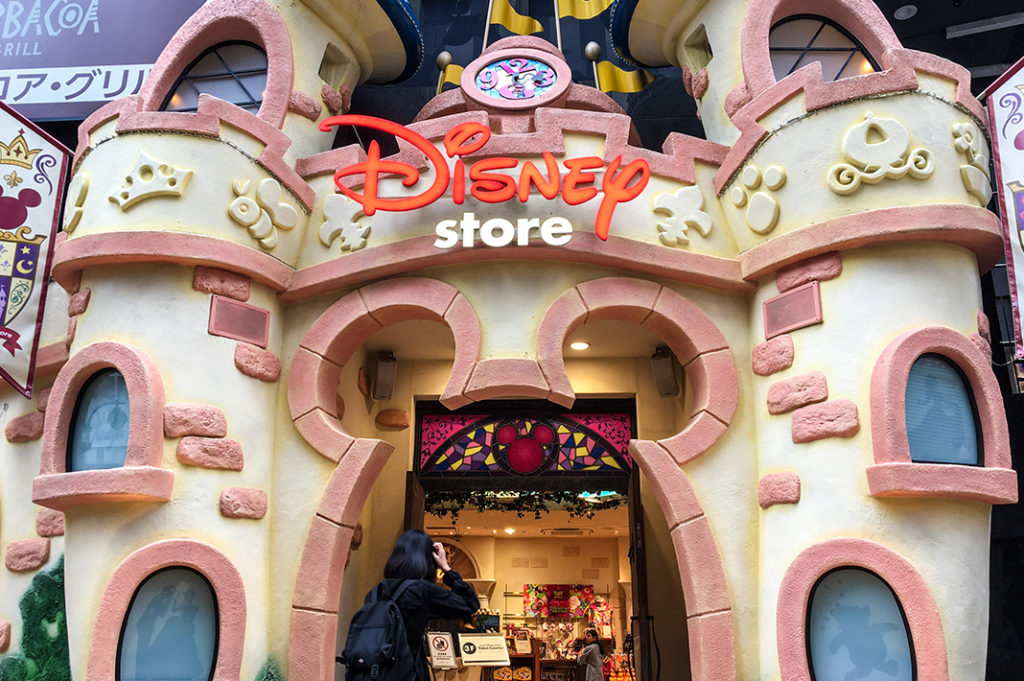 The shop's facade is a fun, cartoonish version of the iconic 'Cinderella's Castle' complete with a Mickey Mouse shaped doorway. It's guaranteed to bring out the childlike delight in almost anyone! When you enter, you'll find yourself in the magical world of Disney spanning three levels.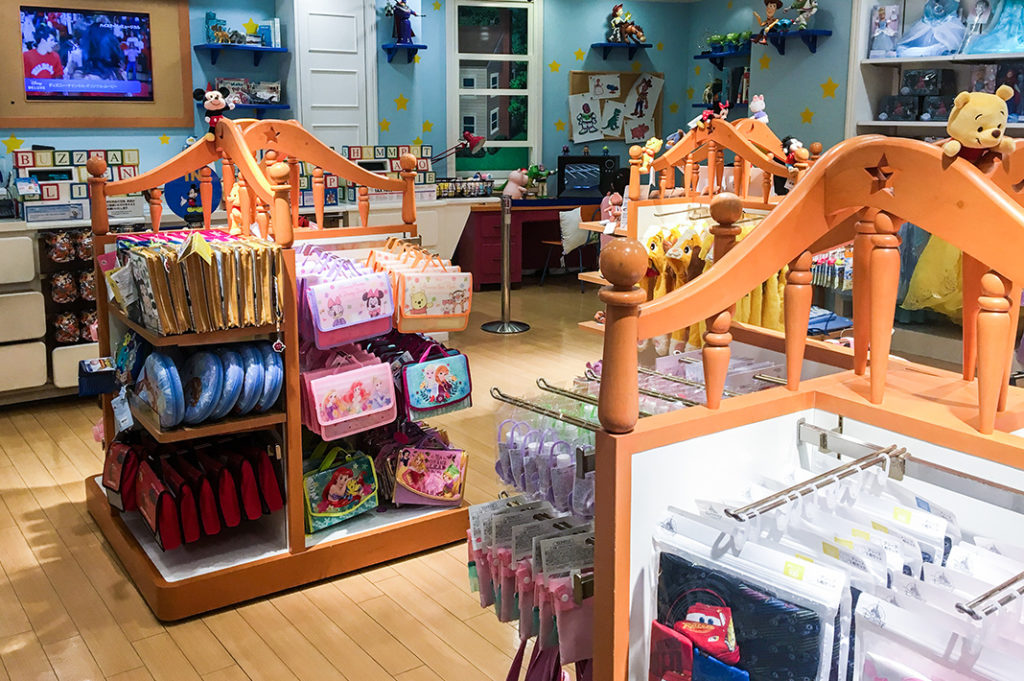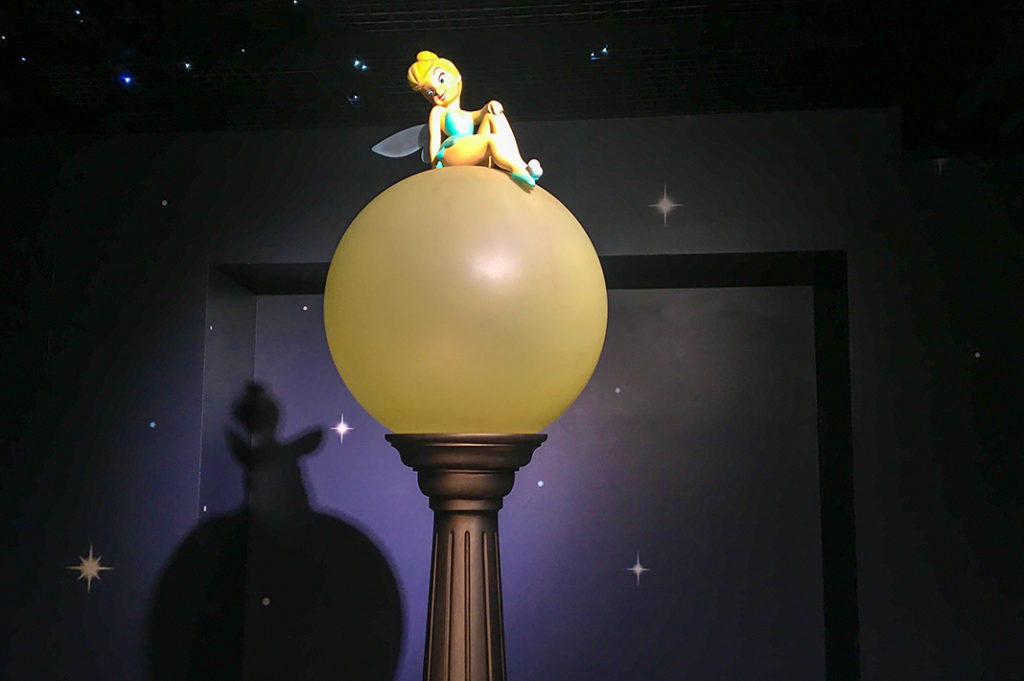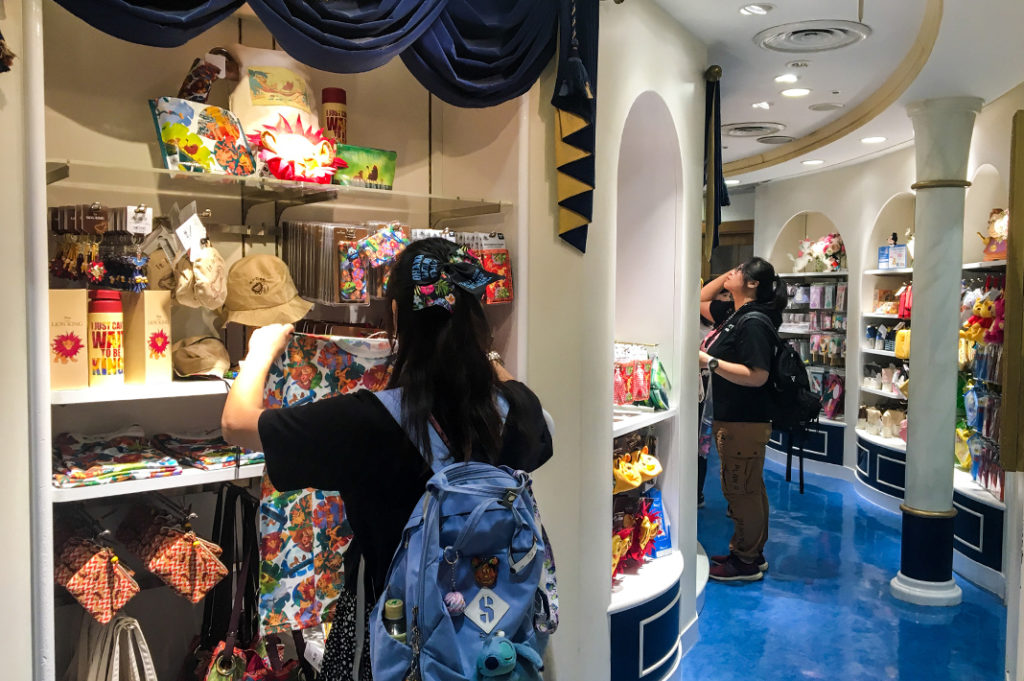 From the decor to the hundreds of colourful branded items on all sides, there's plenty to see. Psst, keep an eye out for hidden characters!
What to buy?
For true fans, the question is more like: what not to buy? Firstly, the display just inside the entrance is for special and seasonal items, just like this Halloween collection.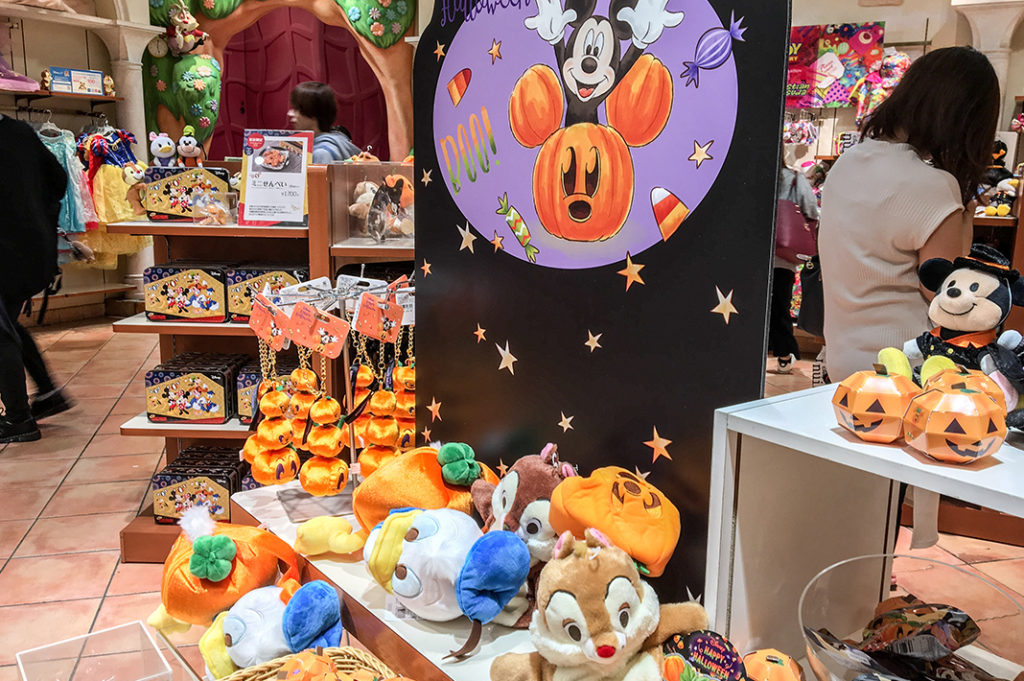 Merchandise changes daily, too, meaning every visit during your trip will present new temptations. The store carries everything from plush toys to mobile phone covers, homewares, makeup, clothing and accessories.
Of interest to fans of course are the exclusive Japanese items! And for the budget conscious, head up to the third floor to find the clearance section. Another added bonus is that tourists can qualify for tax-free shopping once they spend over ¥5,000–just make sure to bring your passport.
Pre-Purchase Your Disney Tickets
Another great feature of the store is the Ticket Counter for Disneyland and DisneySea parks. Head up the spiral staircase to the third floor and join the queue. There are two registers so it moves fairly quickly. The staff speak English and someone may even come along the line to find out what tickets you'd like, to speed up the process.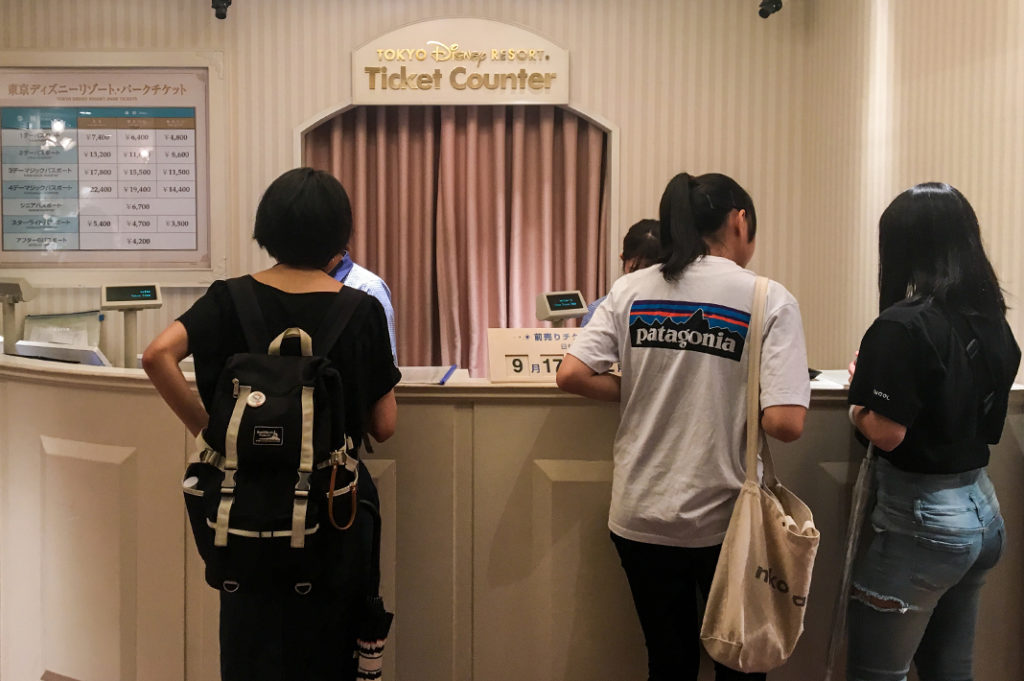 In my opinion, pre-purchasing your tickets for the theme parks is non-negotiable. When I arrived at DisneySea at 8:00am, ticket in hand, I bypassed the longest snaking queue of people and scanned right in.
There are nine other Disney stores around Tokyo, however only the following stores also sell Disney tickets: Odaiba Aqua City, Hachioji Tokyu Square, Akishima, Sakudaira (Aeon Mall), Ikebukuro Sunshine City Alpa and Machida 109 Store.
Getting to the Disney Store:
From Shibuya Station, head out of exit 8 (Hachiko Square). Do the scramble crossing, heading towards the tall, yellow Tower Records building, keeping on the left side of the street. Turn left after two blocks at the MODI building with the ivy-covered archways.
Name: Disney Store Shibuya
Address: 20-15 Udagawacho, Shibuya City, Tokyo
Open: 10:00a.m. – 9:30p.m. (ticket counter closes 9:00p.m.)
Web: https://www.disney.co.jp/store/storeinfo_en/101.html
Post by Japan Journeys.