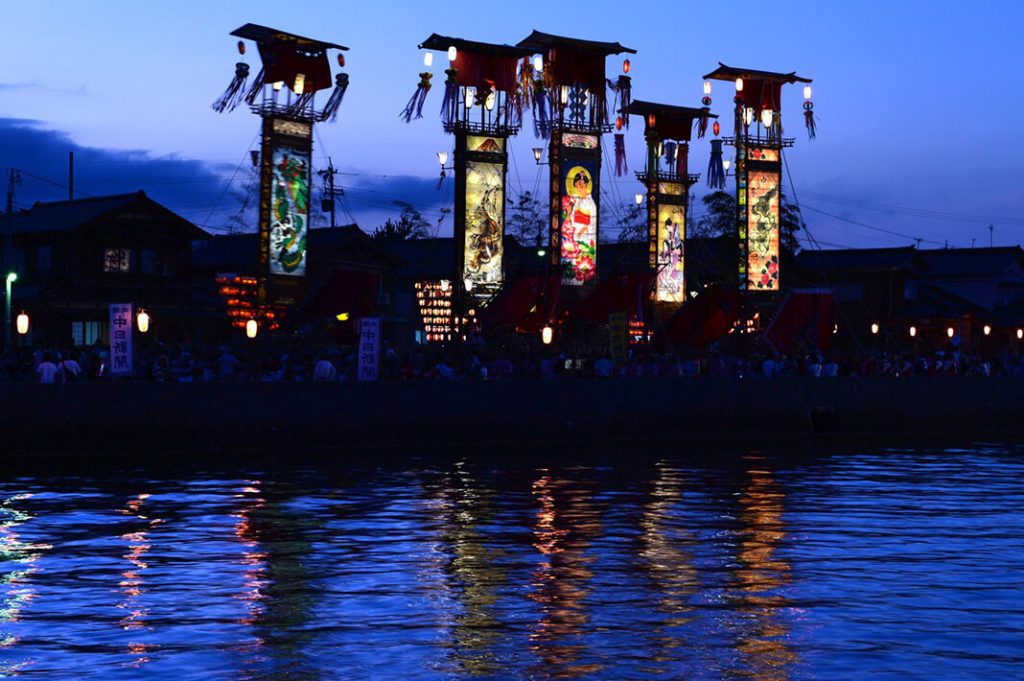 A glow from festival lights fills the air with excitement. As the warm days of summer arrive, the Noto Peninsula begins celebrating the Kiriko Matsuri, which continues until the early days of autumn. Colorful hanging lantern floats called kiriko are carried by participants, who show off designs that vary by region.
In Horyu, a town in Suzu on the Noto Peninsula, Ishikawa Prefecture, six large kiriko and one child-size kiriko are carried as the participants wind through the streets, bringing color and life to the town. The peak of the festivities comes near midnight when the lanterns are brought to sea and sparkling fireworks light up the night sky.
The illuminated kiriko lightly bounce up and down in tandem with the steps of their bearers, lighting up the glossy black coastal waters. The fireworks reveal the reflections of the men in the water as they struggle to support the heavy lanterns. Their bravery adds to what feels like a dream.
This practice has been carried out since the Edo period when people would pray for a bountiful harvest or large catch at sea. These days, though, it is very different. There is only one kiriko for children due to Horyu's declining population; in the past, there were four.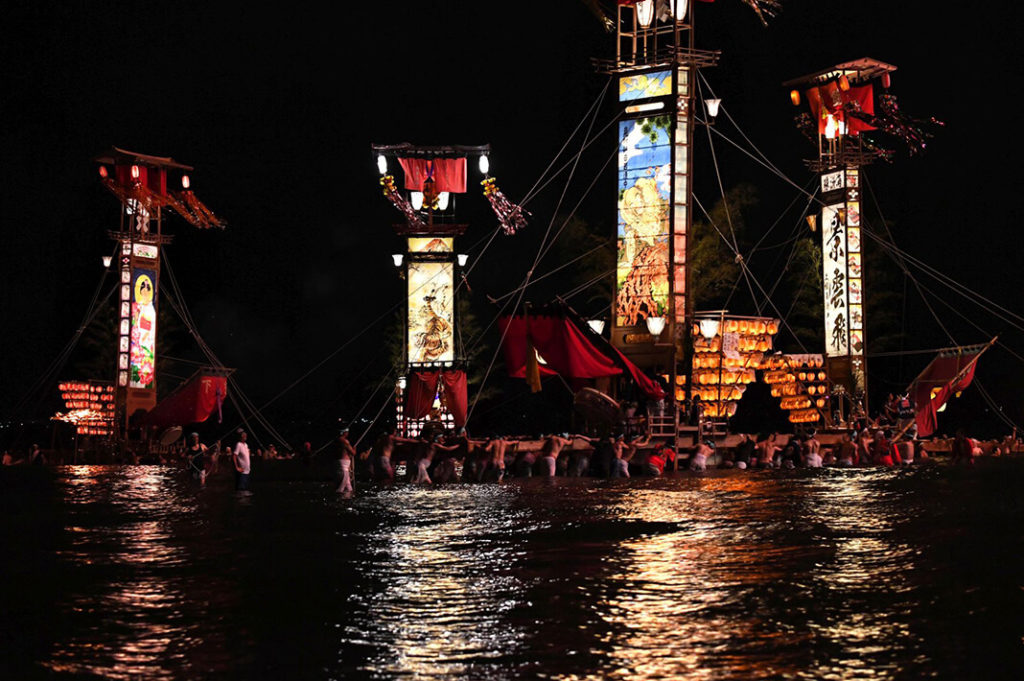 (You can read the rest of this article at this link. This article was first published on November 18, 2019, on JAPAN Forward, who aim to reveal the true face of Japan to the English speaking world in areas ranging from politics to sports and pop culture.)
Name: Noto Peninsula, Ishikawa Prefecture
When: July through September
Click here to view our other articles.