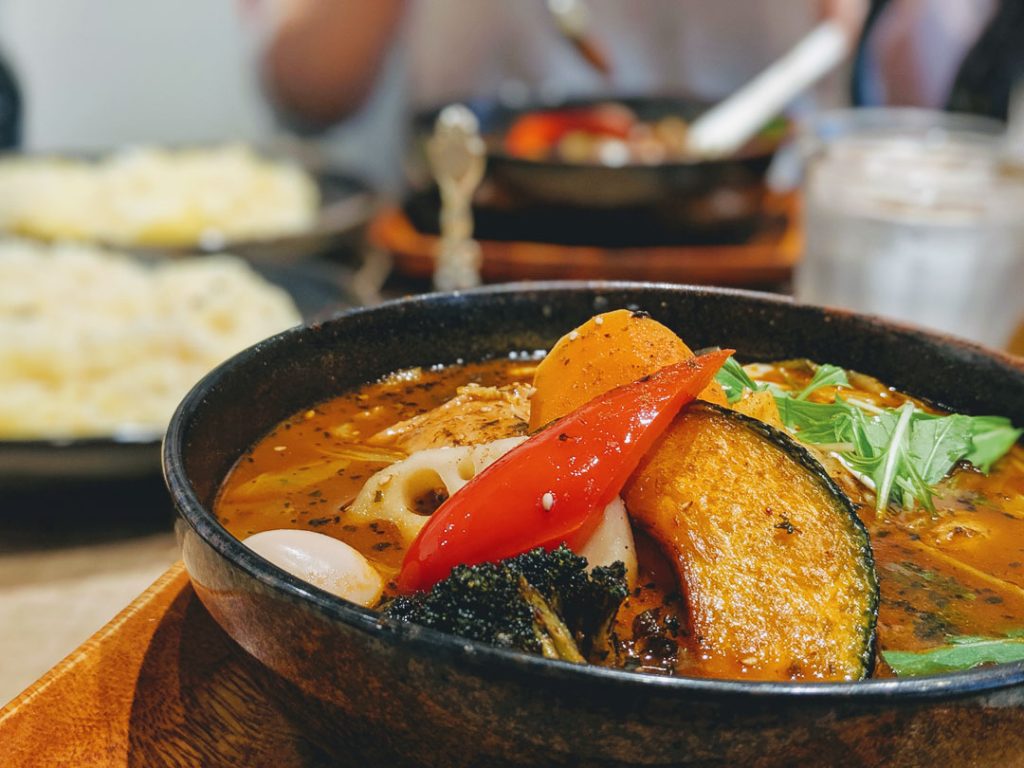 If you like soup and if you love curry, you'll be head-over-heels for the fanciful amalgamation of the two—soup curry. Japan loves the complexly spiced dish. Japanese curry, however, is quite different from the other curries of the world. It's thick, often with a hint of sweetness and sparsely adorned with carefully considered combinations of veggies and meats, and served with white rice.
Enter soup curry. It's light, it's colorful and packed with generous portions of every variety of veggie. It's also often accompanied by a braised chicken leg. And, despite its obvious influences and contrast to the traditional, stew-like curry, it's Japanese.
Originating in Hokkaido, soup curry is as much soup as it is curry. A warming broth for Japan's coldest region, it's liberally flavored with every spice that makes curry, well, curry. Endless combinations of over 20 different spices, including turmeric, cumin and coriander mingle with large cuts of broccoli, mushrooms, carrots, lotus and other vegetables to offer a unique and enjoyable experience for any palate.
But Where Can I Eat It?
Although it originated in Hokkaido, soup curry has recently gained quite a following and has made its way down to Tokyo.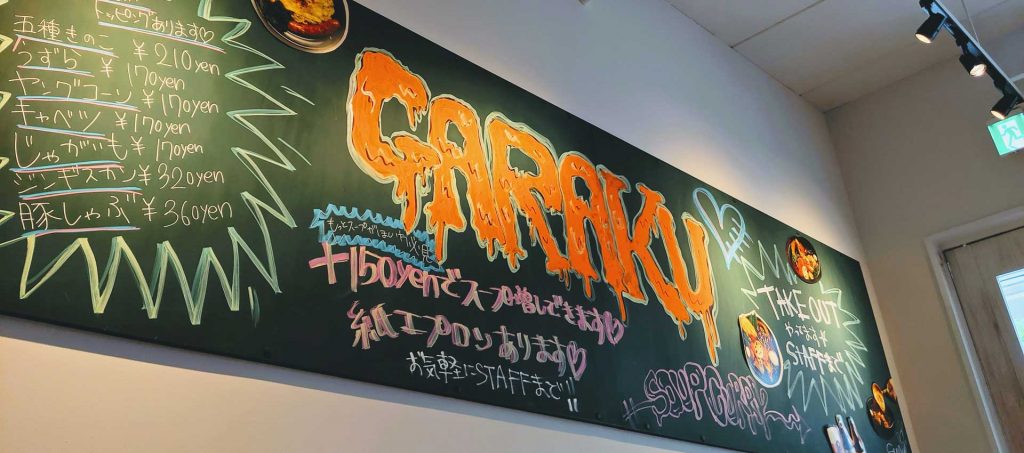 Garaku currently has two restaurants in Tokyo and the Tokyo area. One is a cozy but cute location near Nakano station, a popular destination for both pop-culture fans and those looking for some of the most densely-packed food and drink nightlife in Tokyo.
Garaku's picturesque soup curries taste just as good as they look, living up to what is considered a quintessential interpretation of the dish. They offer a large menu of hearty and aromatic combinations that will leave you energized and ready to explore the nearby maze of backstreet bars or Nakano Broadway's museum-esque pop-culture shops.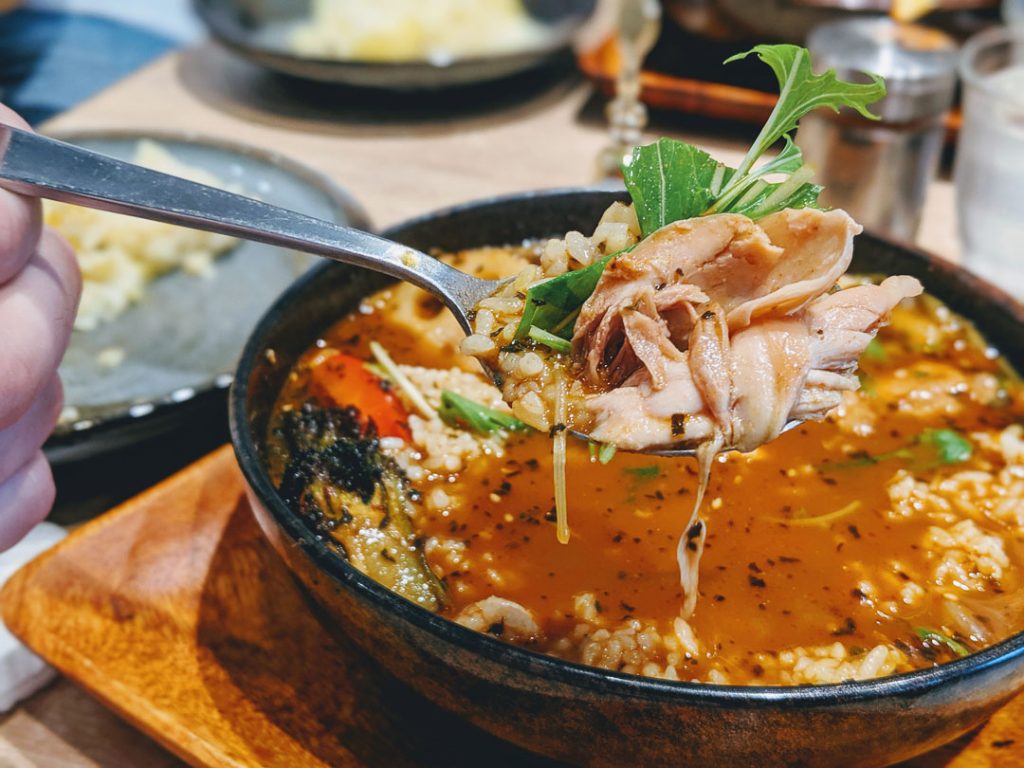 The atmosphere is welcoming, and to that end they offer English menus. You choose which veggies and meats you would like from a selection of offerings. Then, one of three different types of soup. Finally, if you want to mix it up, any number of additional toppings including cheese (yes, cheese), natto and even fried chicken. For those who would like to spice it up, you also choose a spiciness level. The final decision comes down to how much rice you would like.
Aside from two shops in Hokkaido, Garaku also has a shop in Hachioji.
Okay, where else?
Magic Spice, as well as many other soup curry shops, offer a similar ordering experience—choose your veggie and meat combos, spiciness level and amount of rice. That, and the fact that you'll be eating some seriously delicious soup curry, is often where the similarities end. Magic Spice takes the dining experience to a different level, offering something that can be considered a bit more elevated, ethereal, enlightened. The walls are red and the space is not-so-conservatively decorated with visages of buddhist deities. The curry itself is more inspired by Indonesian Soto Ayam in its choice of spices—what the purveyors at Magic Spice call "Nirvanic" and "healing." It is surely both.
Magic Spice has three locations—one in Sapporo, one in Tokyo's Shimokitazawa, and one in Osaka.
These are not the only two soup curry spots in Tokyo. They do, however, hold a special place in my heart. Garaku is near home and a welcome surprise when I randomly walked in for lunch one day. Magic Spice, however, is one of the most well-known and respected soup curry restaurants in Tokyo. Plus there's the nostalgic bonus of having been my first taste of the delicious dish. Try either Garaku or Magic spice for a "sure thing." Or, embark on your own adventure and make your own memories by randomly wandering into a different soup curry spot somewhere along your path.

Post by Japan Journeys.