Arashiyama is a lush, scenic district west of Kyoto which translates directly to 'Storm Mountain'. During spring and autumn, the titular mountain becomes blanketed in cherry blossoms and autumn foliage respectively. When the wind blows, the dying petals and leaves are whipped into flurries which rain down the mountainside resembling a storm. Arashiyama's long history means visitors can enjoy a number of attractions; ancient temples, historic villas, UNESCO World Heritage Sites and stunning natural landscapes. I will cover these later; for now let's talk about one of the most popular spots, the Arashiyama Bamboo Grove.
This 500 meter path, lined with towering bamboo makes for a pretty and certainly Insta-worthy walk. But be warned—you'll be sharing it with countless others.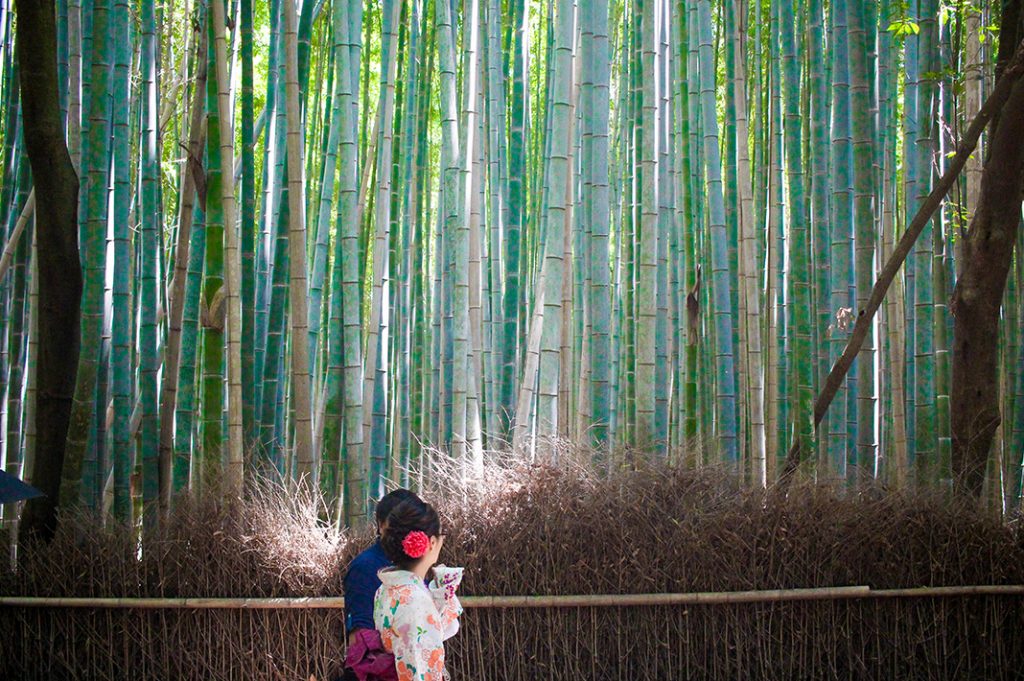 The attractiveness of Arashiyama
Arashiyama's natural beauty has made it a desirable location for important temples and aristocratic villas for over a thousand years. These days, it remains one of the most popular sightseeing spots in Kyoto, receiving bus loads of tourists daily. Without a doubt, this district is a little paradise away from the city. But with all the crowds, it's hard to capture that serene feeling. It requires a little creativity and zen power to put the crowds out of mind; if you can do that, you'll love Arashiyama.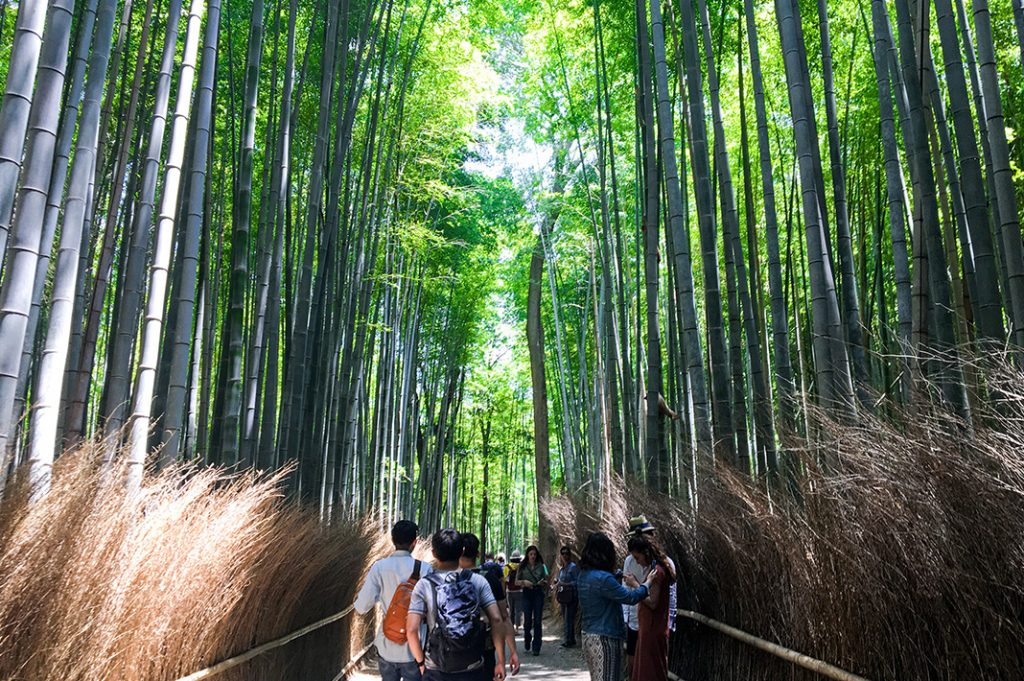 The History of the Garden
The bamboo came to be in Arashiyama for a few reasons. During the ancient Heian Period, it adorned the gardens of the fancy villas. They were the perfect place for aristocrats to stroll through and enjoy their own thoughts. The area was also later used as a plantation to harvest bamboo shoots for cooking and material for crafts. This bamboo isn't really harvested anymore, it's rather back to the original purpose of simply being enjoyed.
How to tackle it
The path is located in the Kameyama Park area with Okachi Sanso Garden and Tenryuji Temple at either end. You can walk in either direction, but the Tenryu-ji end is busier due to its proximity to the main street and station. For this reason, I chose to walk along the scenic Hozu River and start at the far end.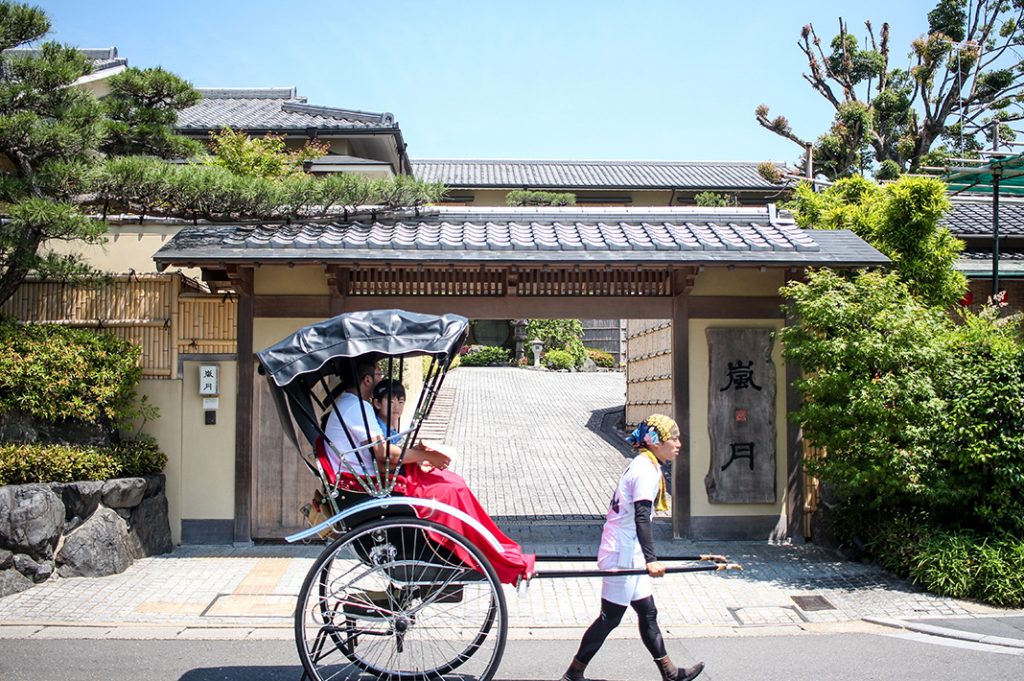 During my stroll, I enjoyed mountain views, a passing rickshaw and even caught some Ukai (cormorant fishing) in action.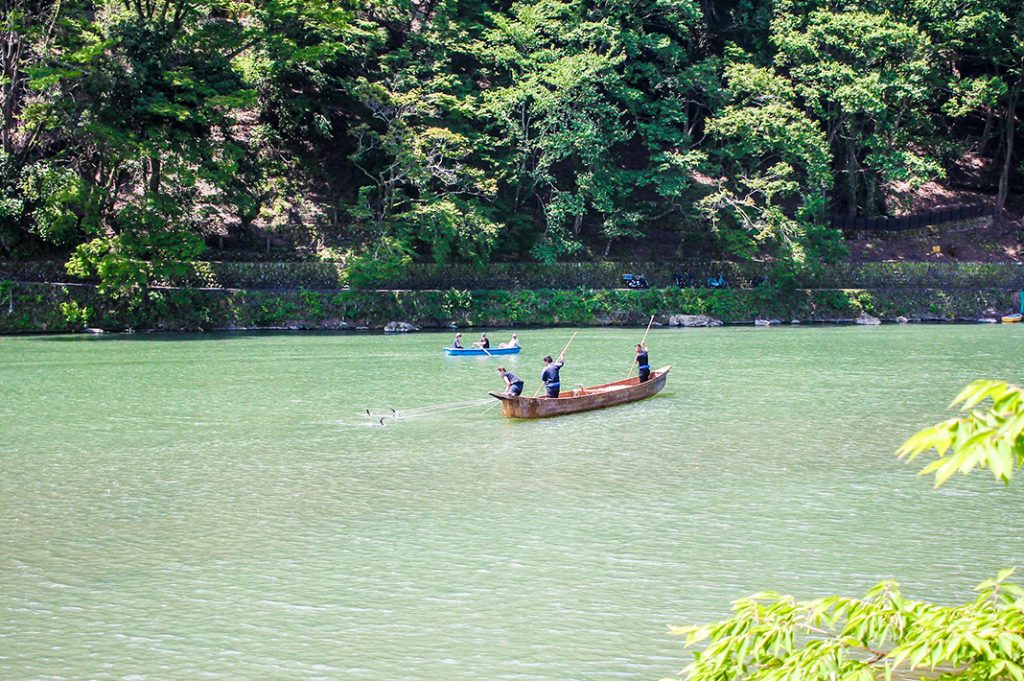 After passing the riverboat tour hut, keep an eye out for signs to the bamboo grove. Follow the signs until you reach the entrance to Okachi Sanso Garden and one end of the Bamboo Grove path.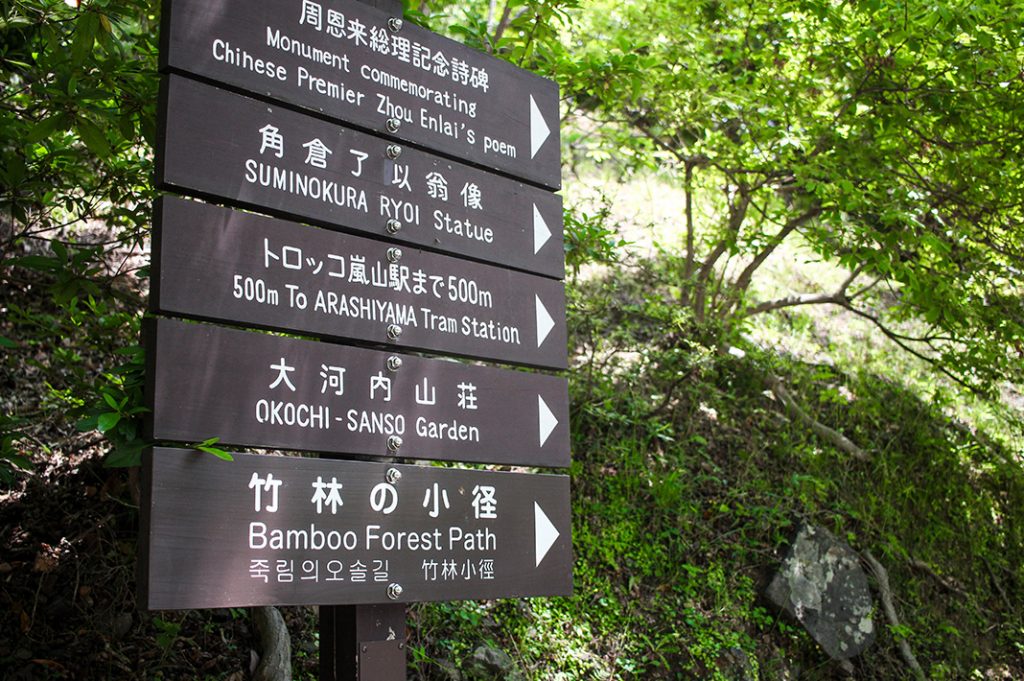 The Bamboo Grove Experience
My itinerary put me in the grove just before lunch-time and, as expected, it was crowded. But having already been in Kyoto for a few days, I was ready. I entered my zen-like state and set forth. The bamboo itself is kept off the path by thatched fencing which creates a nice materiality in photos. The towering stalks bend and arch over the path, creating kind of a a tunnel effect. I couldn't hear the famed creaking of the swaying bamboo over the chatter, but it's supposedly quite lovely.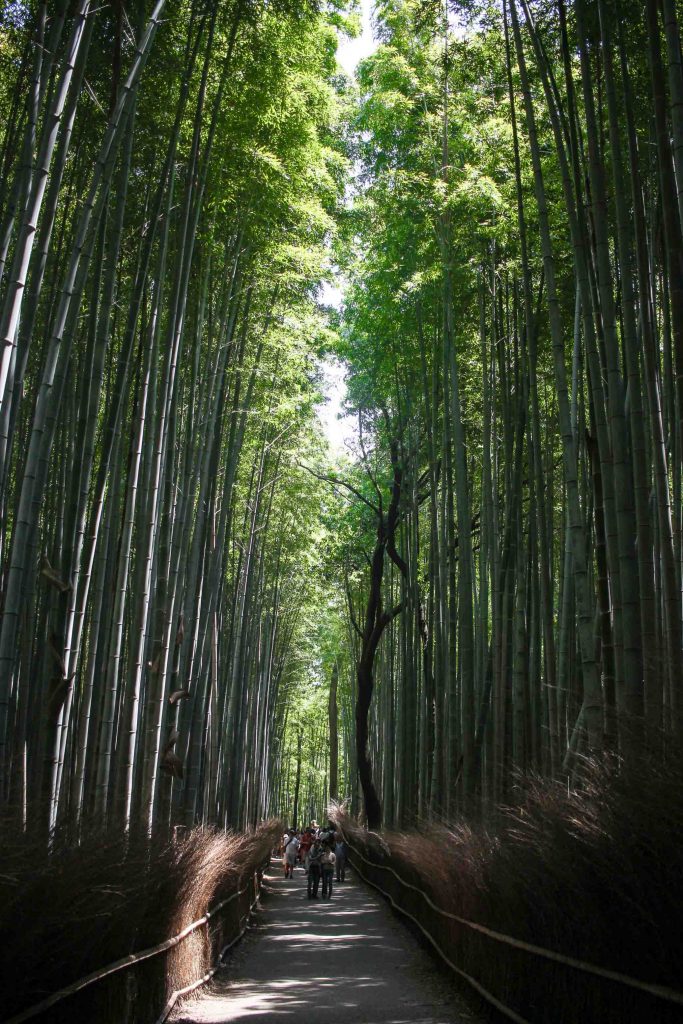 It's inevitable that you'll photo-bomb someone's shot, but don't let it bother you. Grab your pictures and don't forget to go zen and try to focus on the bamboo.
Avoiding the crowds
If you're looking for a more secluded experience, try heading early in the morning, like 7am. Or perhaps try the bamboo garden at the Adashino Nenbutsuji Temple (about a 25 minute walk from this Bamboo Grove). If you're over that way, check out the Saga Toriimoto Preserved Street and Otagi Nenbutsuji Temple. These are a few other photogenic spots away from the majority of the crowds.
Getting to Arashiyama Bamboo Grove
Arashiyama is around a 30 minute train ride from Kyoto Station on the JR San-in Line. However, as it's a popular town, there are various other train and bus routes depending on where you are.
Name: Arashiyama Bamboo Grove
Open: 24 hours
Admission: free
Post by Japan Journeys.