Airport food doesn't have a good reputation. Thankfully, Haneda Airport's culinary offerings defy all those stereotypes—the food is actually pretty decent. Head over to the tastefully-designed Edo Market on the 4th floor of the international terminal, and you'll have your pick of a few dozen restaurants and food stands. If we had to pick just one last airport meal in Haneda before flying out of Tokyo, Ariso Sushi is a no-brainer.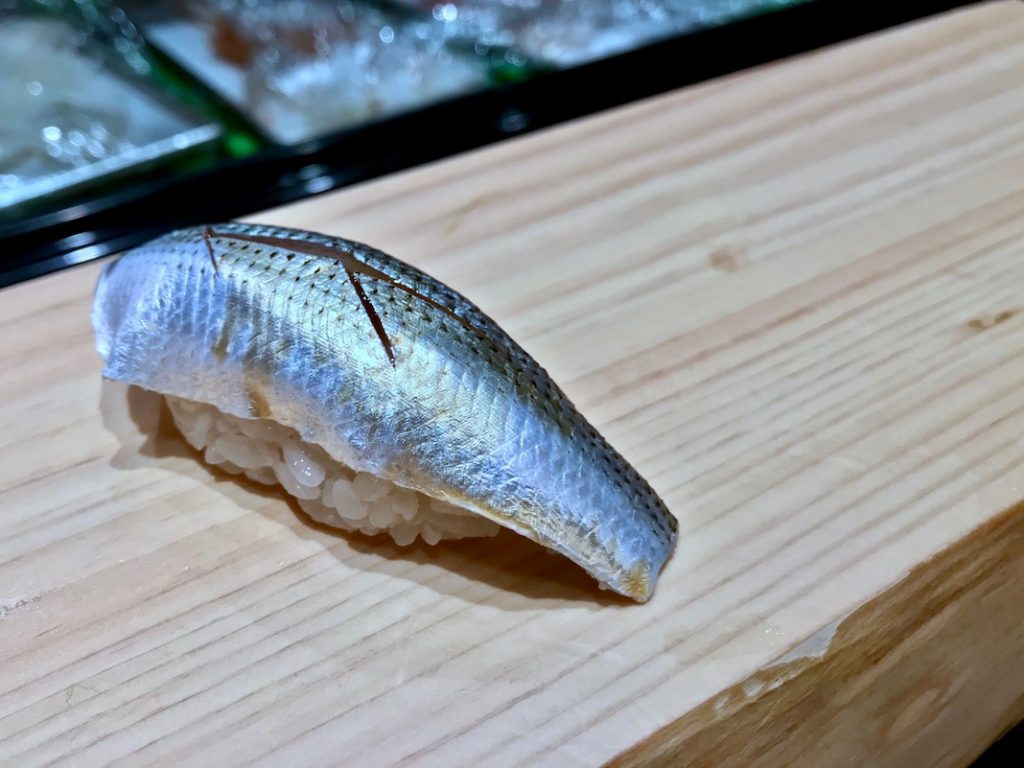 Fresh, handmade sushi
Let's be real—Ariso Sushi is not the best sushi restaurant in Tokyo. Far from it. But you'd be paying a lot more than JPY3000–JPY6000 if it were! The sushi at Ariso is excellent for the price, especially considering it's an airport restaurant where they could easily price-gouge you.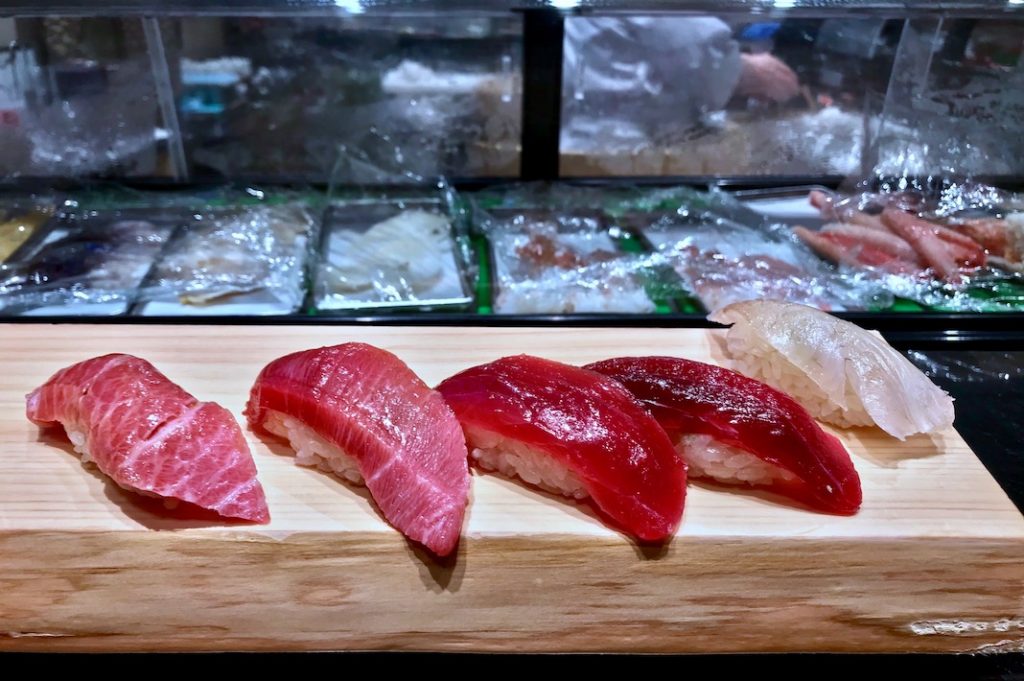 At Ariso, they take as much care with the sushi here as with any other mid-range restaurant downtown. The rice is flavoured with red and rice vinegar, the fish is fresh from the market every day, and they don't skimp on the toppings.
Some standouts here include the 5-piece tuna set, scallop, negitoro hand roll (the chopped tuna tastes like fish butter), horse mackerel, and black throat perch. You don't have to order individual pieces—there are also sushi sets available.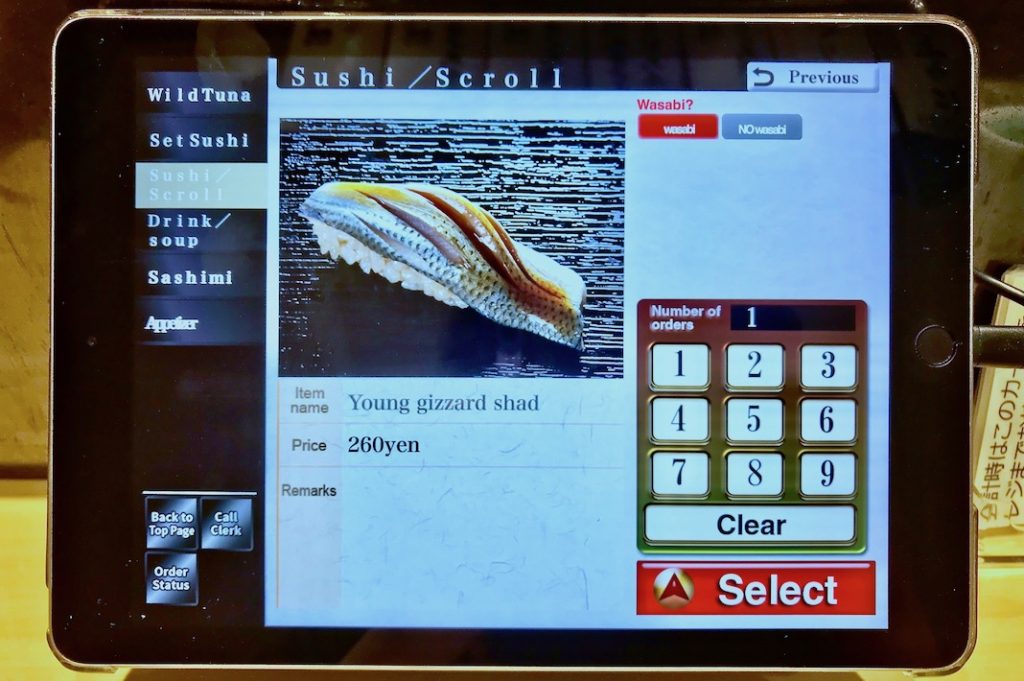 Ordering sushi off an iPad
Dining solo at Ariso Sushi tends to induce an odd loneliness—not in a negative sense, but in a literary sort of way. There are only counter seats here, and most diners are alone. If they're not with someone, everyone else is staring off into space or absorbed in their phones. 
You order sushi off an iPad—choosing from English, Korean, Chinese, or Japanese— which eliminates any talking to the chef or waitstaff. (It's very convenient for non-Japanese though!) It's a classically Tokyo experience that's almost like a scene from a Murakami novel. A perfect way to finish off a trip to Tokyo. 
How to get here
Ariso Sushi is located on the 4th floor of Haneda's international terminal building. Take the central escalator in the departures lobby up to Edo Market. Turn left after the Saryo Itoen teahouse, and follow the row of shops and stands until you find the restaurant.
Name: Ariso Sushi
Address: 2-6-5 Hanedakuko, Ota City, Tokyo 144-0041
Open: 7:00–22:00
URL: Haneda Airport Restaurant Guide
Post by Japan Journeys.