Japanese curry tends not to be spicy. It's unsurprising, when most Japanese people have a low tolerance for spicy food at the best of times! It's more common to encounter sweet, mild Japanese curries. Even at places where you can adjust the spice and heat levels, it usually takes a lot before you begin to hit tongue-tingling levels of heat. This is what makes Spice Chamber in Kyoto a pleasant deviation from Japanese curry norms: their keema curry has a surprising and unapologetically spicy kick.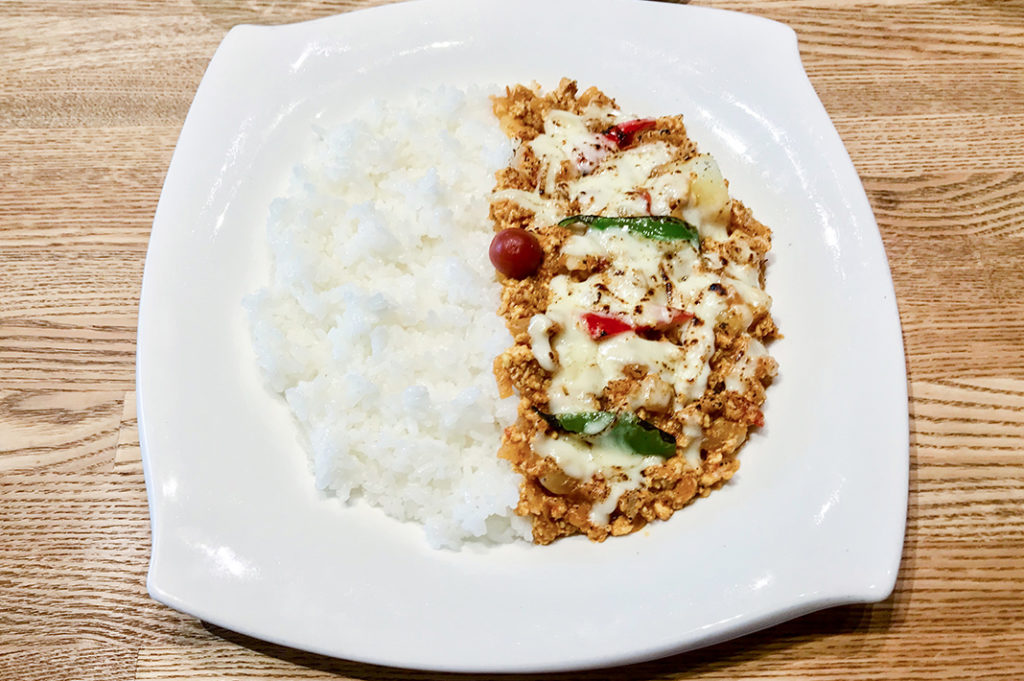 What to eat at Spice Chamber
Spice Chamber has just two dishes on the menu: the chicken curry and the keema curry. Keema is a dry curry with minced meat. This is their house special, and it's been a menu staple for years. Many interpretations tend to make the curry a little wet, but theirs is on the distinctly drier side. That's not a bad thing: with chopped onions and red peppers, it's a little reminiscent of a stir-fry. What makes all the difference in their keema curry is how the onions have been slowly cooked till sweet and brown, giving the curry a real depth and body it would otherwise lack.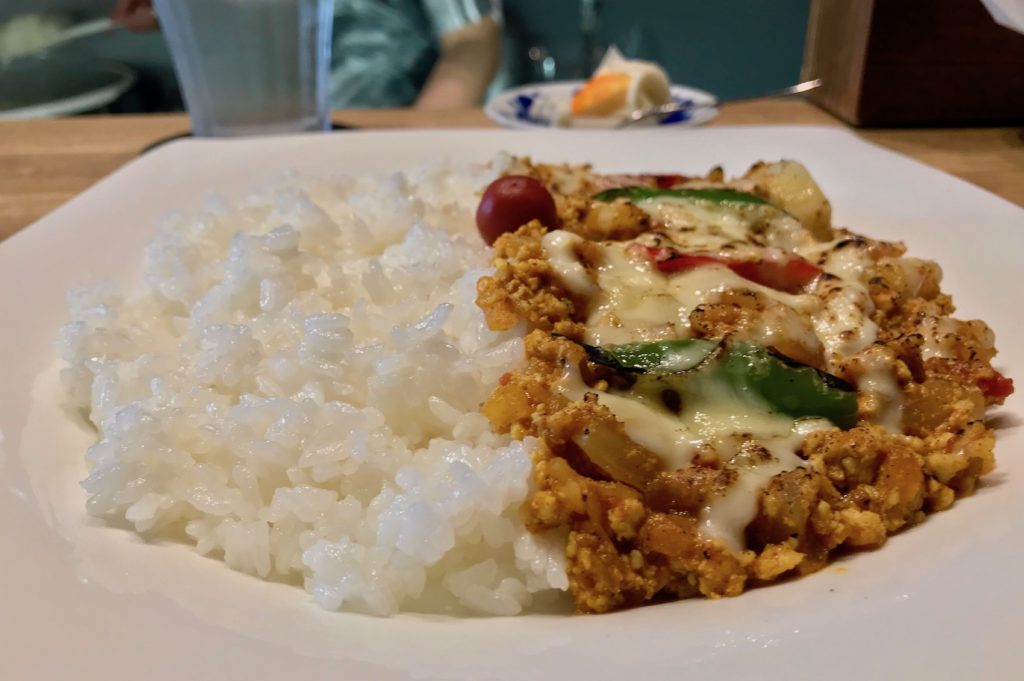 Having become acclimatised to milder curries in Japan, Spice Chamber's keema curry does indeed come as a shock to the palate. It is noticeably hot, the sweet burn of capsaicin filling my mouth from the get go. I down two glasses over water over the meal. It's a curry that has you standing to attention.
Their keema is not my favourite style of curry—my personal preference is for sloppy and soupy—but it is very decent if you like drier curries, and best eaten with the tangy pickles that come alongside. One small gripe is that there's just too much rice to begin with—a medium-sized portion was far more generous with the rice than required! Ask for less rice if you wish.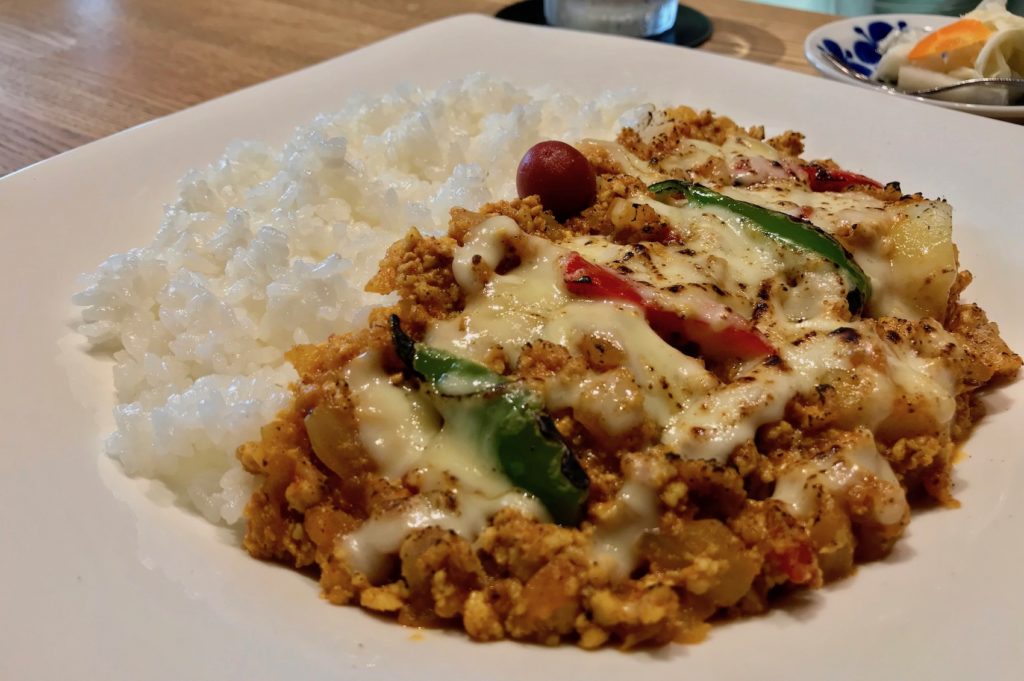 Cheese is perfect for curry rice
Adding cheese to curry isn't the most orthodox of culinary choices, but in Japan, it's a norm everyone can happily run with. Don't expect particularly posh cheeses; this is the stuff that comes pre-shredded from a plastic packet, which is mild and melty and perfect for sloppy curries.
At Spice Chamber, they blowtorch the cheese until it's gently charred and slumps over the keema. If you're unaccustomed to spicy curries, this is a delicious way to mitigate the heat on your tongue. You might also consider a glass of lassi on the side.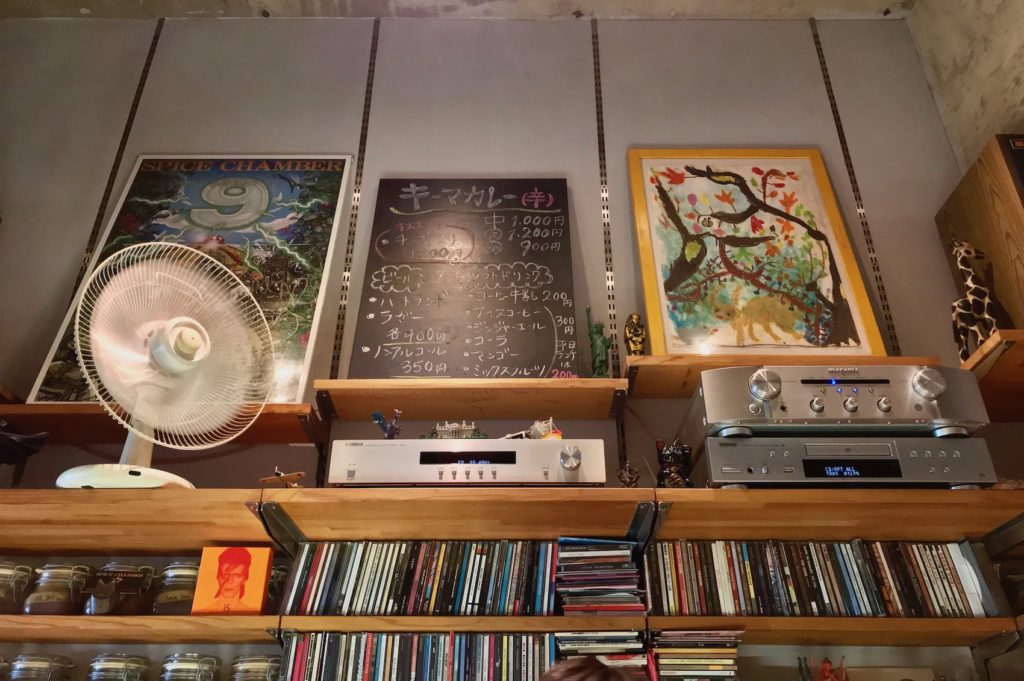 Know before you go
Spice Chamber is popular with locals and tourists alike. Around 15 minutes before they open at half-eleven, you'll see a line forming just outside the door; solo diners and small groups all tapping away at their smartphones. There are only 7 counter seats, so if you miss the first lunch seating, expect to wait. Turnover is usually quite fast.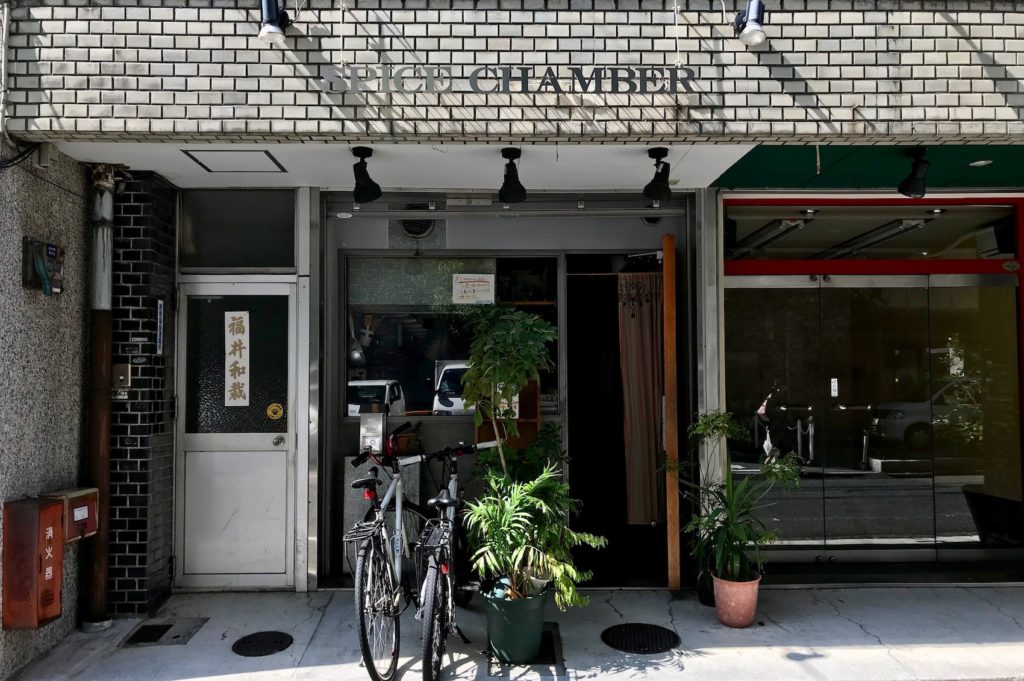 How to get here
Name: Spice Chamber
Address: 1F Fukui Bldg., 502 Hakurakuten-cho, Muromachi-dori, Ayanokoji-kudaru, Shimogyo-ku, Kyoto
Open: 11:30am–3:00pm. (L.O), 6:00pm–8:00pm(L.O.) (Tues. and Thurs. only). Closed when the curry runs out.
URL: http://www.spicechamber.com/
Post by Japan Journeys.