Kakigori, or shaved ice, is having a moment in culinary culture. That's no surprise, since it's such a gorgeous dessert. Softly compacted ice is a perfect vehicle for all kinds of flavours, fillings, and toppings. It is large, but you'll never feel like you've eaten too much, since it's mostly water and sugar. If you love kakigori and happen to be in Nara, a visit to Housekibako is unmissable.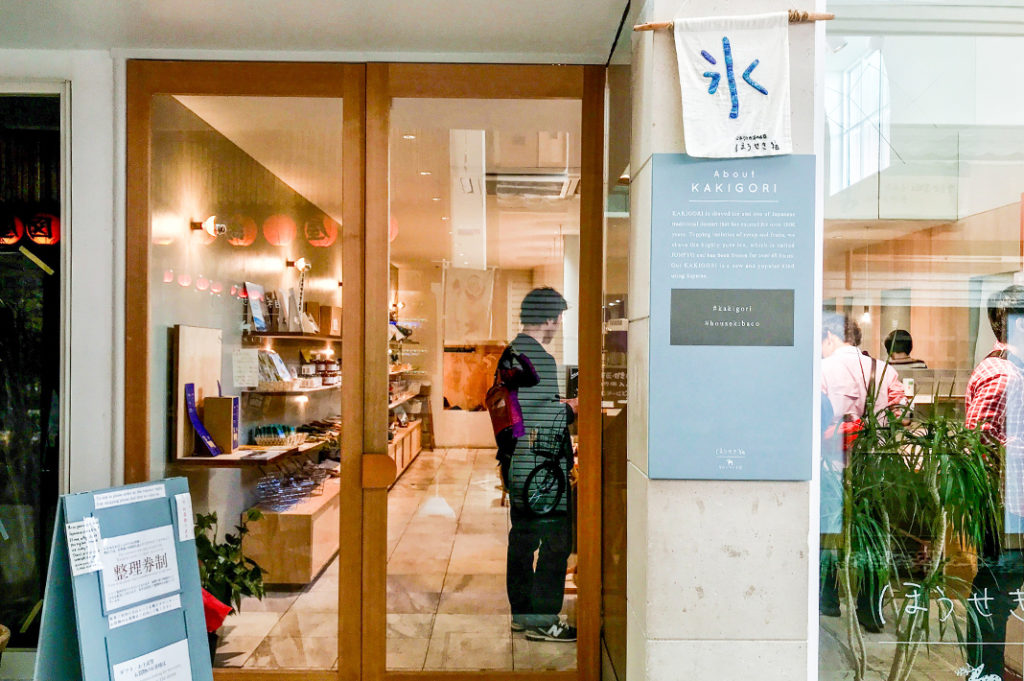 Housekibako––possibly the best shaved ice shop in Nara
Our first visit to Housekibako must have been in 2016, when it was still a tiny counter seat-only little box of a kakigori bar sequestered away in a section of the shopping arcade dedicated to pop-up-style shops. Their kakigori then was as finely made as it is today. Many feature their signature espuma or flavoured foams. Most notably, it's their yoghurt espuma that continues to be a mainstay on the menu. It's light and tangy, and pairs well with ingredients like kiwi, butterfly pea, and persimmon.
In the last year or two, they moved to a much larger store right in the middle of the shopping arcade. The new store is spacious and beautifully outfitted with wooden furnishings. There's also much more kitchen space for the staff to move around. For customers, this means more seats (and less time spent queuing or waiting) and more space to watch the staff assemble each beautiful kakigori creation.
That being said, queues are far less likely in colder weather. And yes, kakigori can and should be eaten at any time of the year—not just when it's hot outside!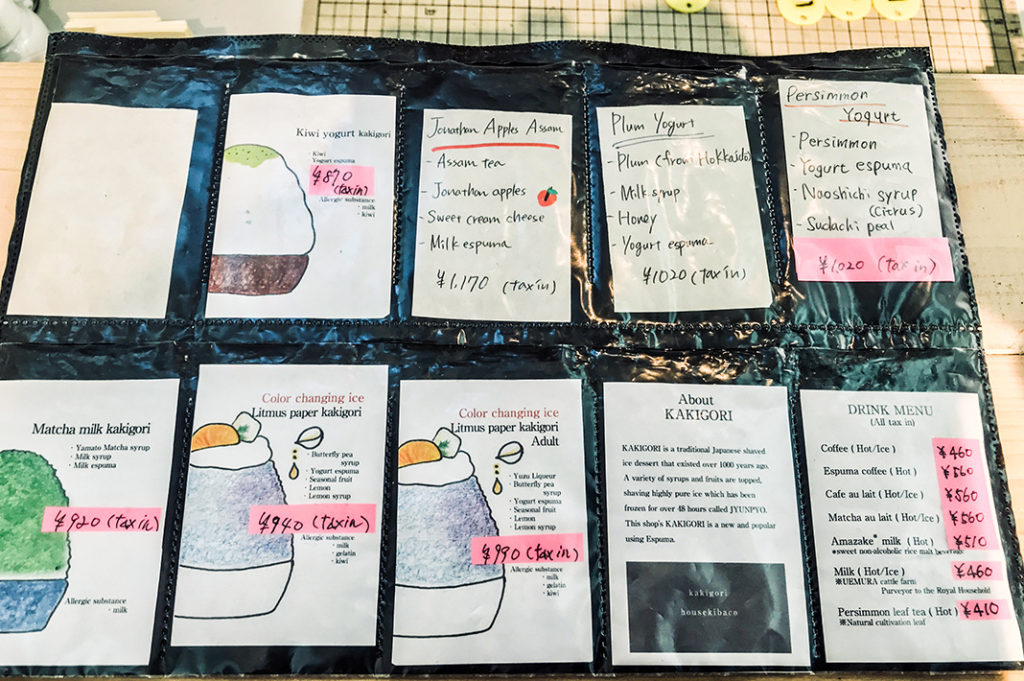 What to order at Housekibako
Helpfully, there's an English-language menu for customers these days. Choose from classics like matcha milk kakigori and kiwi yoghurt kakigori. You may also want to consider seasonal variations like plum or persimmon in autumn, or cherry blossom in spring.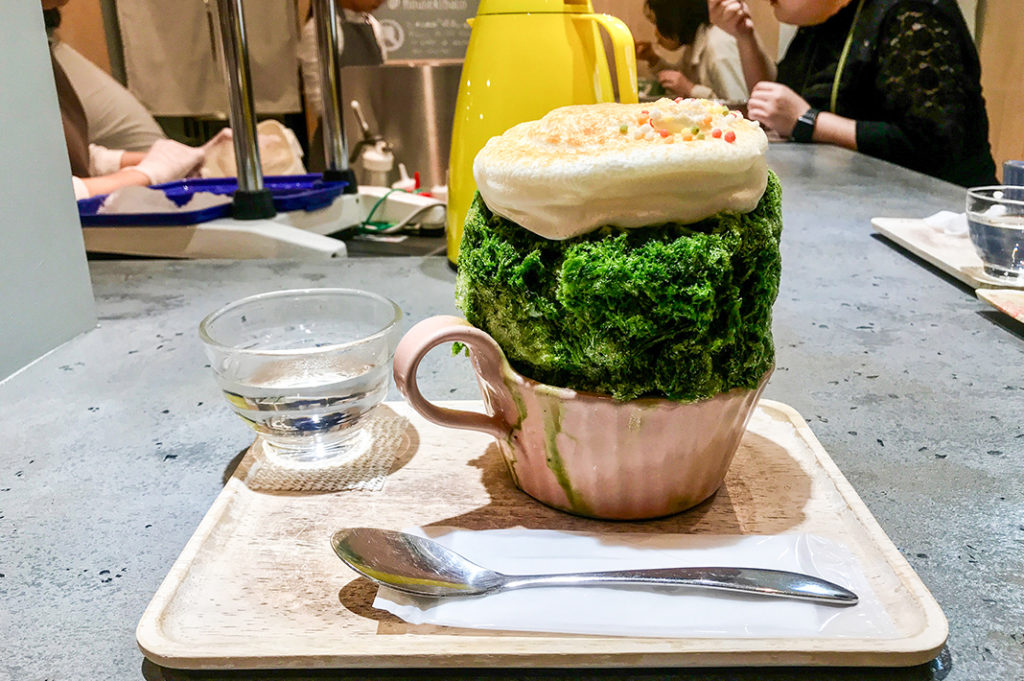 The matcha milk kakigori sounds simple and is anything but. A huge mound of ice arrives on a tray, saturated in a dark forest green syrup. It is grassy and lightly bittersweet, the milk foam on top a creamy foil to the bitterness. Tiny rice crackers scattered on top add a light crunch and much-needed textural contrast.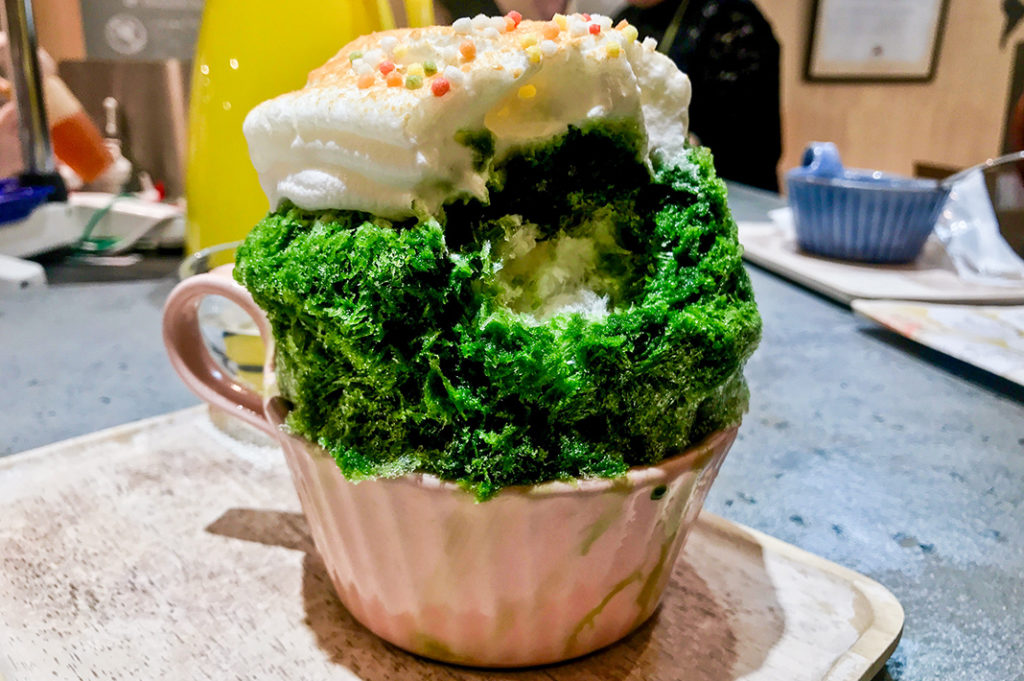 But that isn't all. Keep digging within, and you'll find milk cream and syrup rippled and layered throughout the matcha-flavoured ice. It's a gorgeously balanced dessert that's neither insubstantial nor too heavy—a sweet way to break up an afternoon before your next adventure. It's worth making some time to try some of the best kakigori in Nara.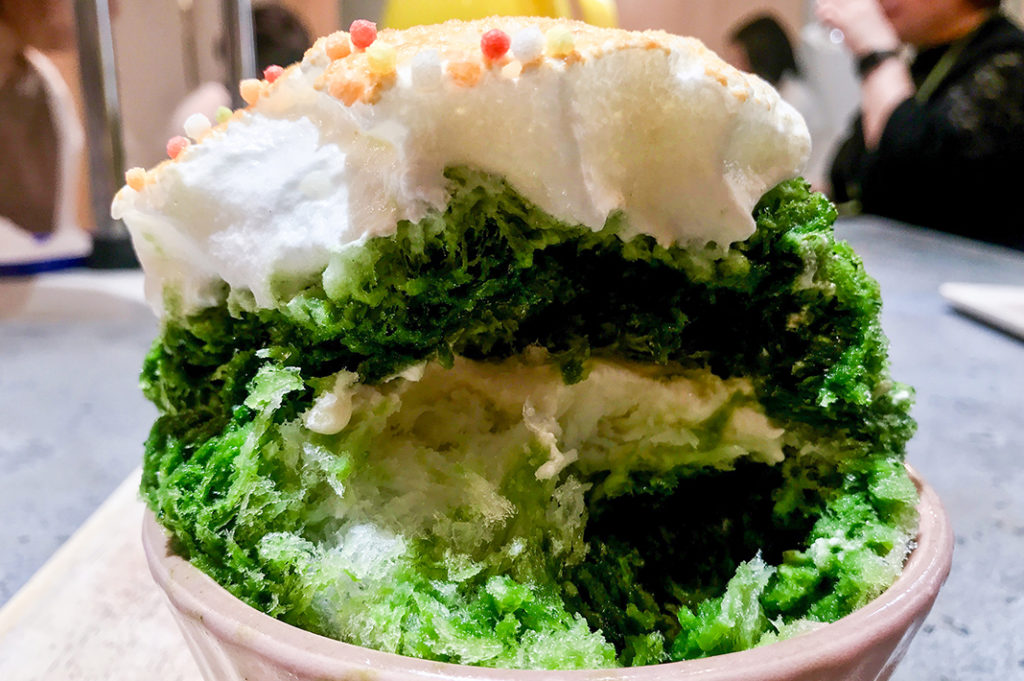 How to get here
Housekibako is located inside the covered shopping arcade, approximately 5–6 minutes from Kintetsu Nara Station. Check out our articles to see what else to do in the area.
Name: Housekibako
Address: 47 Mochiidono-cho, Nara
Open: 10:00am–7:00pm
Website: https://www.facebook.com/housekibaco/
Post by Japan Journeys.