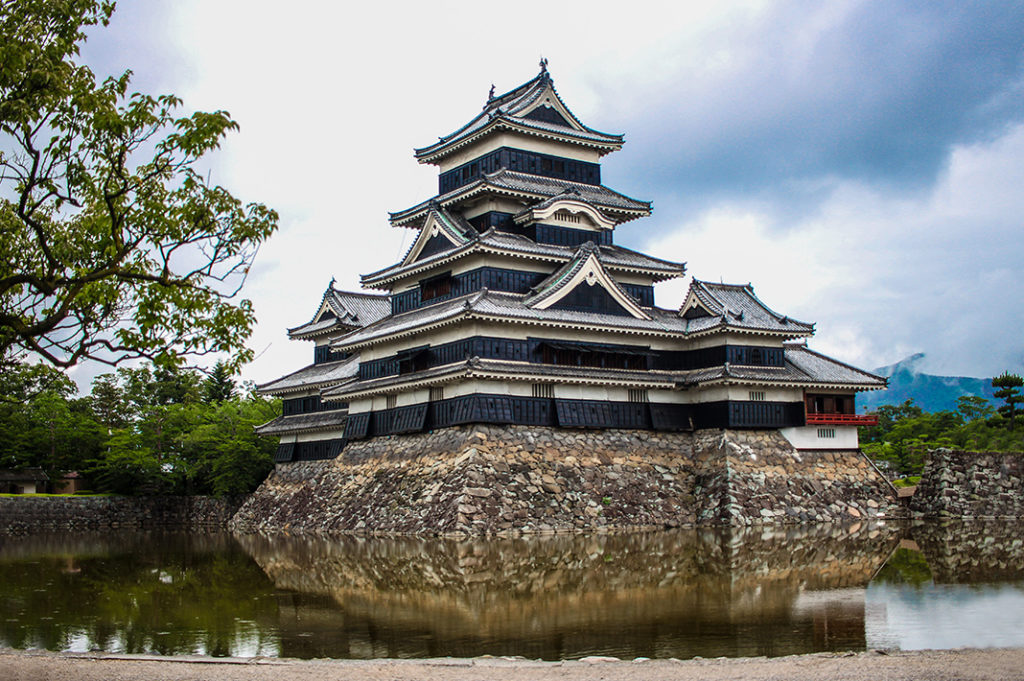 Japan is a land of many castles—some 300 to be precise. Admittedly, they can begin to look quite similar after a time, so it's worth knowing which ones hold particular importance. Of the 300, only twelve castles retain their original keep; the rest have sadly fallen victim to war, natural disaster and modernisation. To narrow it down even further, only five of these original castles are designated National Treasures: Inuyama Castle, Hikone Castle, Himeji Castle, Matsue Castle and Matsumoto Castle.
As one of the oldest original castles in Japan, completed in the early 1590s, Matsumoto Castle is a star attraction in Nagano Prefecture. It sits proudly at the centre of town, with the spectacular backdrop of the Japanese Alps. The iconic black and white tower is a marvel of Sengoku Period (Warring States Period) architecture and modern preservation techniques. Though it appears to have five stories, there is actually a secret sixth floor built in to disguise the number of troops inside. It's a true one-of-a-kind.
Inside the Keep
For a fee (700 yen for adults, 300 yen for children), you can enter the keep to admire its beautiful original wooden interior or peep out of the tiny windows that double as arrow and rock launching zones. At this height, there are great views of the city and alps. Like many castles, there is also a museum within Matsumoto Castle. On the second floor, you can see artefacts like guns, armour and other weapons featured in the 'teppo gura' [gun exhibition]. You'll need to remove your shoes to enter the building and, while in there, be sure to watch your head on the low ceilings and tread carefully on the steep staircases. It seems people were a lot smaller 400 years ago!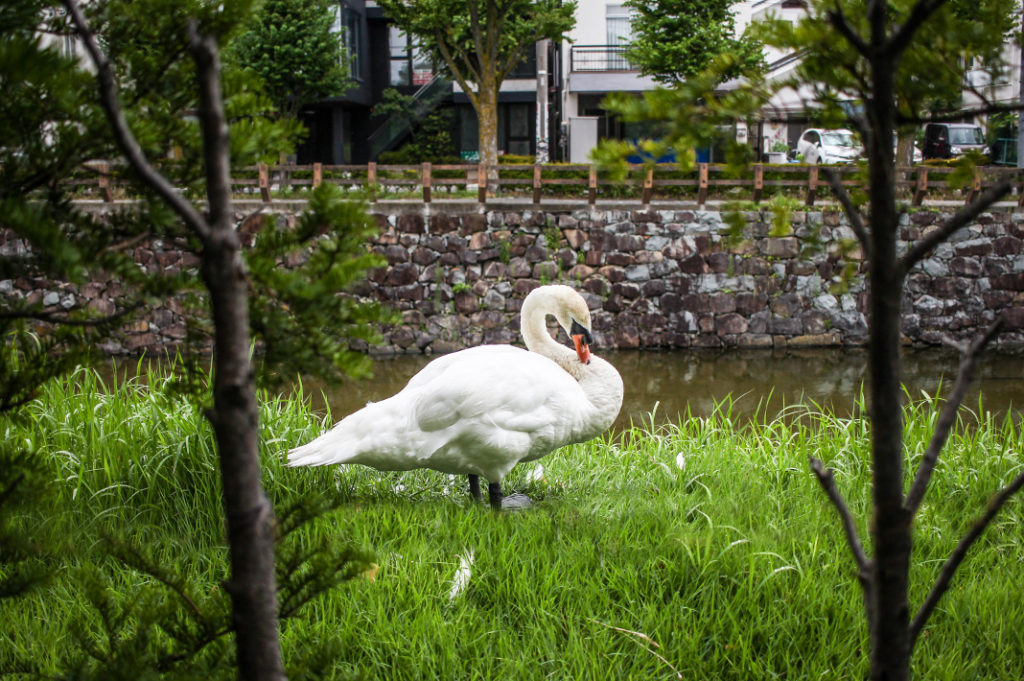 Preservation
Matsumoto Castle is more than just a memory thanks in part to the efforts of the locals. When the Meiji period was ushered in in 1868, Japan tried hard to erase the warring Sengoku period from its history, selling and demolishing many symbols of the feudal era. Matsumoto Castle was sold at auction and faced the same fate until members of the local public stepped in. They campaigned and fundraised for five years until the castle could be bought back. Since then, there have been many renovations to the original structure in order to keep it safe. While the keep was saved, many of the surrounding facilities, including samurai homes, were buried. However, excavation work has uncovered many treasures.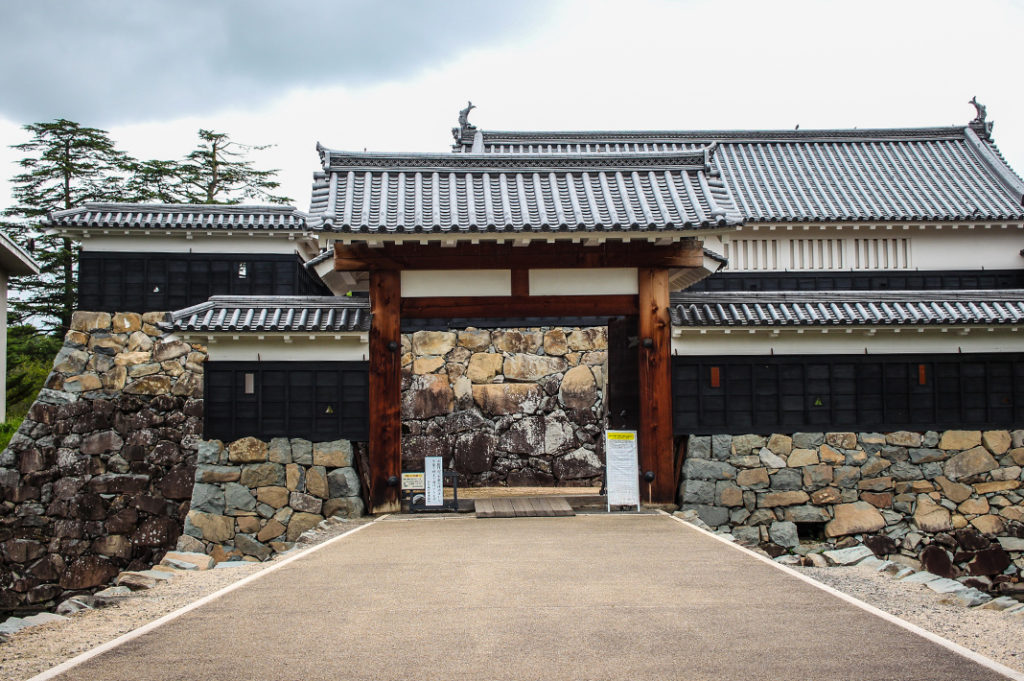 Wandering the grounds
The Matsumoto Castle grounds are full of interesting sights, starting as soon as you arrive. As you enter via the Taiko-mon (drum gate), look up and admire its many 'stone dropping windows.' Just inside, you'll spot the Ninomaru Goten ruins. These former residences and administration buildings are mapped out with stone pavers to show the sprawl of the complex.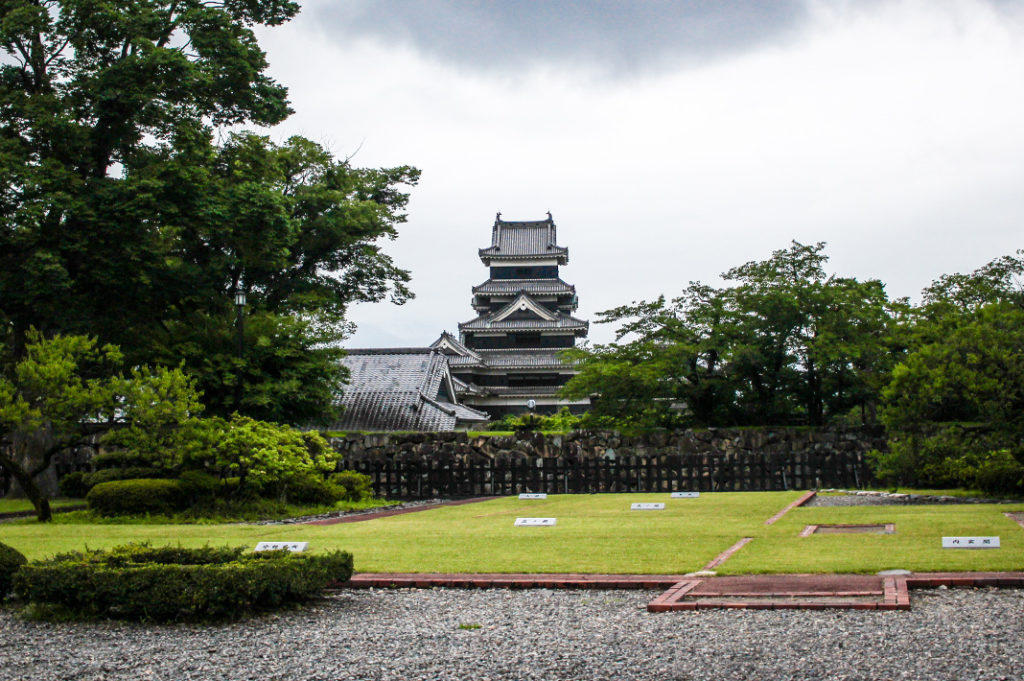 As you make your way around, you'll see the glorious keep surrounded by a moat full of koi carp and swans quietly going about their business. The deep black of the exterior shines in the sun, befitting its nickname 'Crow Castle' [karasu-jō].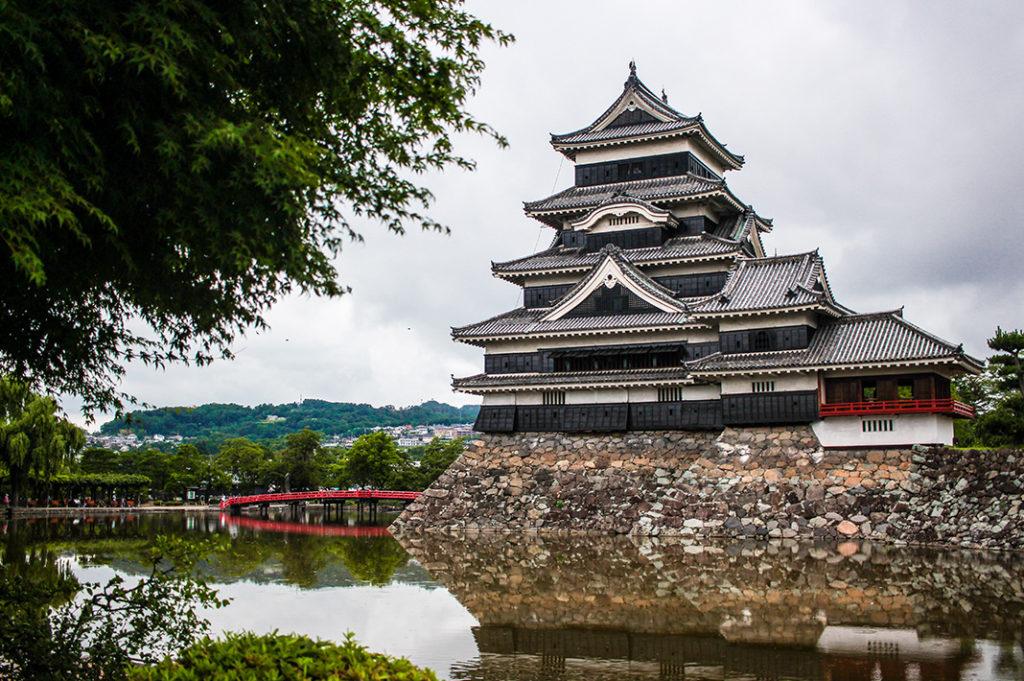 The grounds here are leafy and peaceful with lots of places to sit and observe.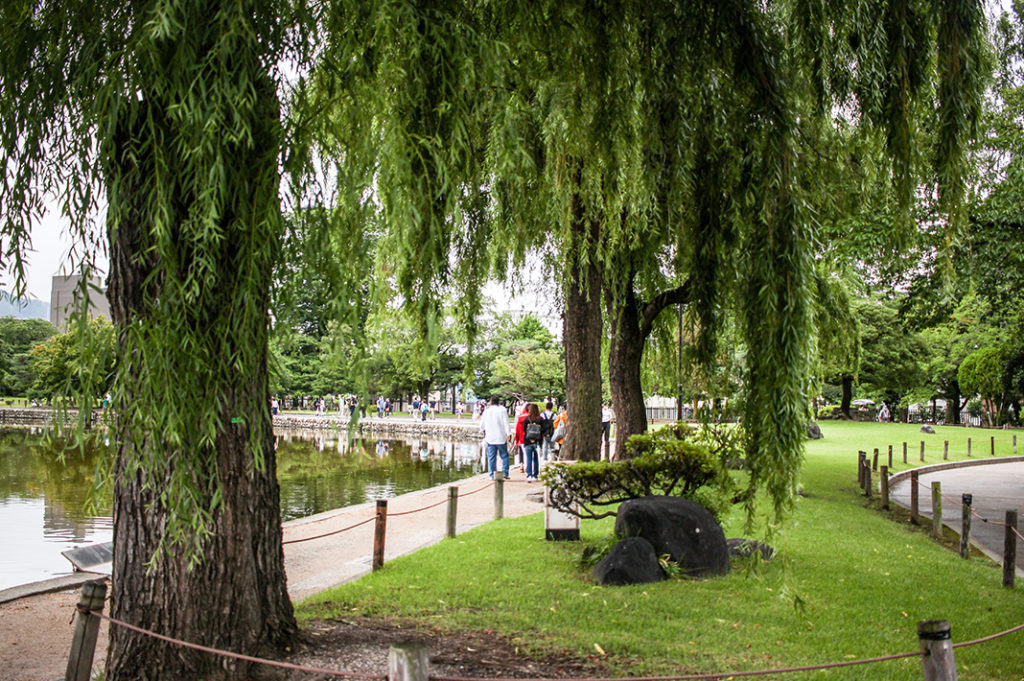 Don't be surprised if you see costumed folk walking around; the castle has an Omotenashi-tai (hospitality squad) who dress as ninja, warriors and princesses and will pose for photos.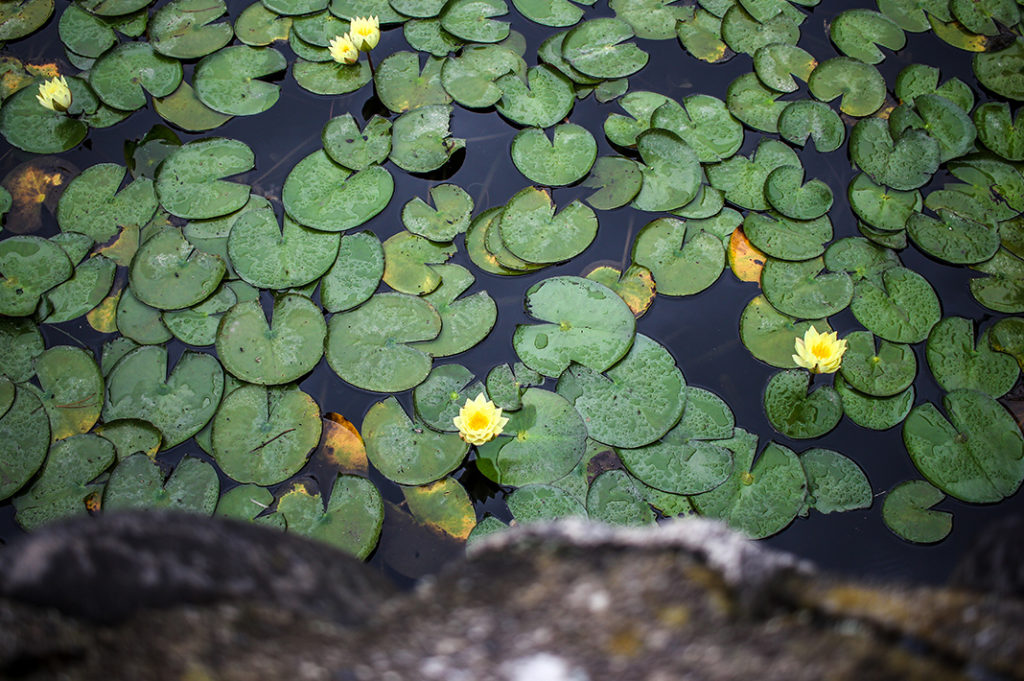 When to visit Matsumoto Castle
Matsumoto Castle is open year-round, but does have its peaks and troughs: Golden Week (late April – early May) and obon (mid-August) are particularly busy. During these times, you could face a two-hour wait to gain access to the keep, however, there may be a numbered ticket system in place, allowing you to return at your designated time (Disneyland FastPass style!).
Though beautiful at any time, the Matsumoto Castle grounds transform into a dreamy pink wonderland during cherry blossom season (mid-late April). With over 300 cherry trees, it's a sight to behold and brings the crowds from far and wide. Throughout the year, there is a whole calendar of events held at Matsumoto Castle as well as dreamy illuminations every night.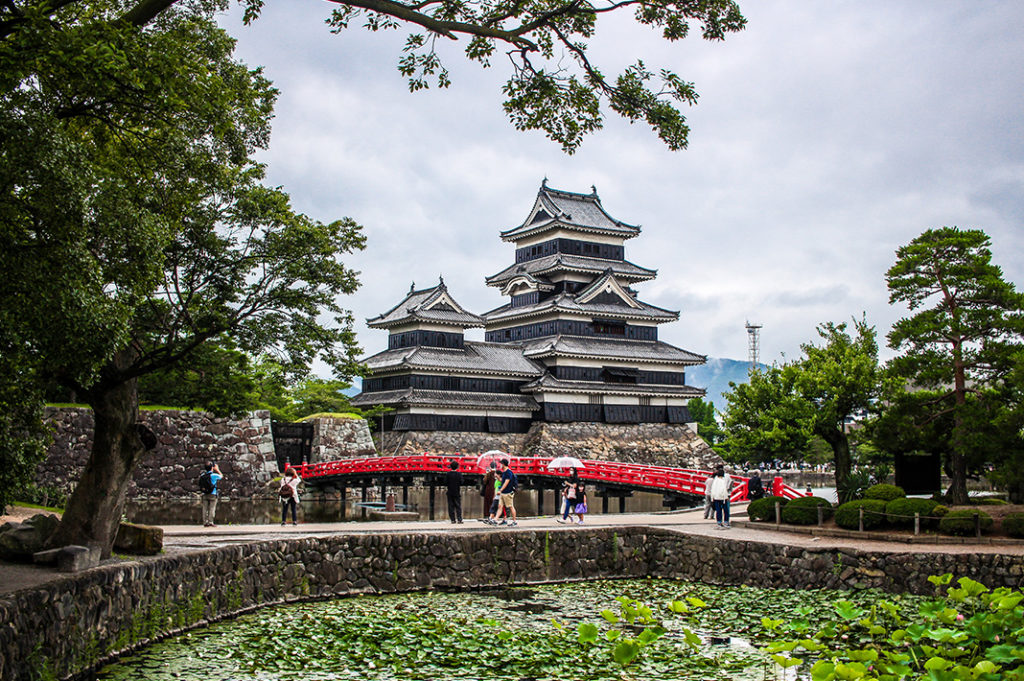 As Matsumoto Castle never saw battle, its history isn't tied to enormous loss of life like other castles. This makes it more a symbol of peace and preservation than war. For this, and many other reasons, a visit to Matsumoto Castle is a worthwhile stop on any Matsumoto itinerary. 
How to get to Matsumoto Castle
From Tokyo, take the Limited Express 'Azusa' train from Shinjuku Station to Matsumoto Station (2.5-3 hours, ~6,600yen). Alternatively, you can save a few bucks by taking a highway bus from Shinjuku Expressway Bus Terminal (3.5 hours, 3,500yen).
If you're coming from Nagano Station, you can take a local Shinonoi line train (80 minutes, ~1,200yen) or the Limited Express Shinano (51 minutes, ~2,400yen) to Matsumoto Station.
The castle is a 15-minute walk from Matsumoto Station or a 5-minute bus ride on the "Town Sneaker" Northern Course loop.
Name: Matsumoto Castle
Address: 4-1 Marunouchi, Matsumoto, Nagano 390-0873 (link)
Open: 8:30AM–4:30PM
URL: here
Post by Japan Journeys.