Shopping in Tokyo? Head to Shinohara Furin Honpo for some traditional glass wind chimes. Originally thought to ward off evil spirits, furin wind chimes can be made of glass or iron, and take the form of a bell of varied shapes which flutters gently in the summer breeze.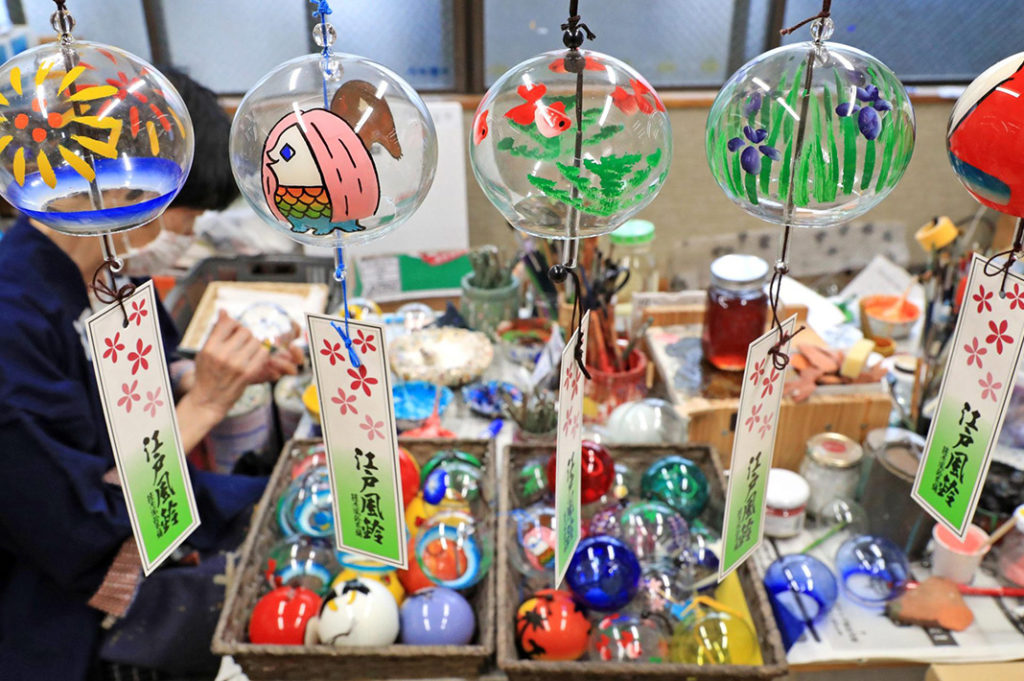 A long strip of paper hanging from the clapper in the center waives in the wind to cause the bell to make a soft tinkling sound, which is associated with a cooling feeling to combat the summer heat.
Glass dominates the furin style in Tokyo, and one longtime establishment known for its summer specialty is Shinohara Furin Honpo, located in Edogawa Ward, Tokyo.
This shop has been specializing in the round glass bell-shaped decorations known as Edo furin for more than 100 years, referring to the traditional name for Tokyo.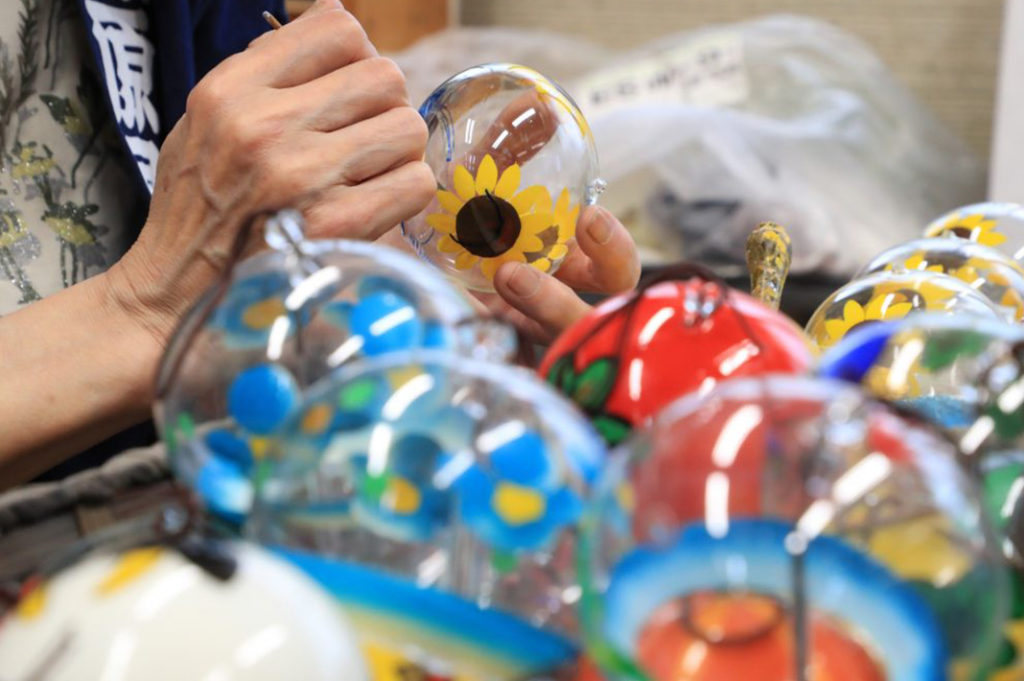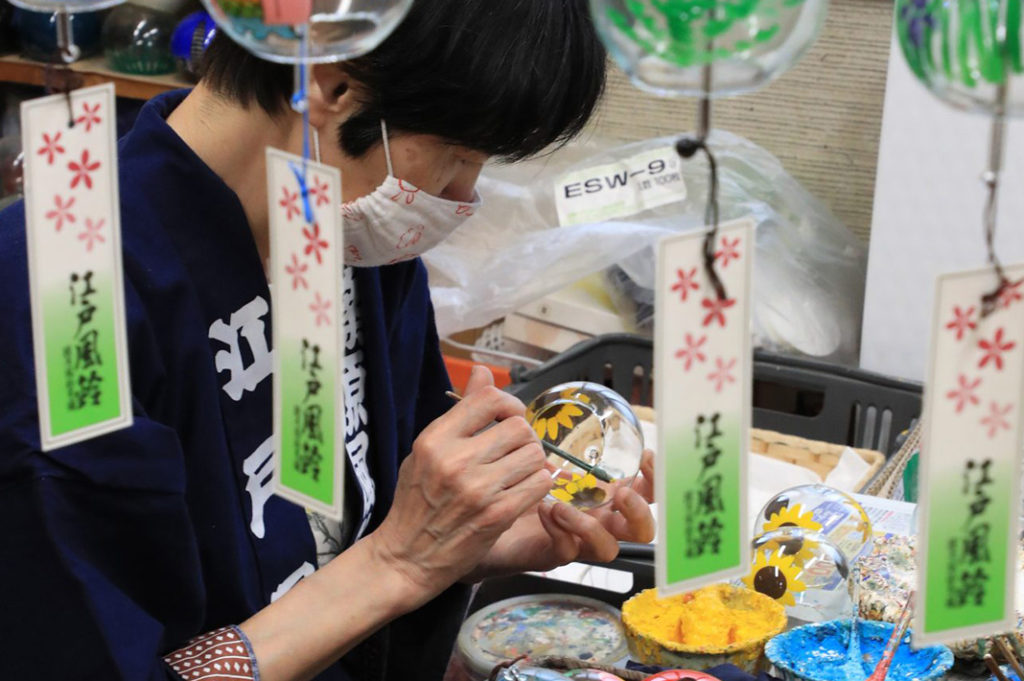 (You can read the rest of this article at this link. This article was first published on May 28, 2021, on JAPAN Forward, who aim to reveal the true face of Japan to the English speaking world in areas ranging from politics to sports and pop culture.)
Name: Shinohara Furin Honpo, Edogawa, Tokyo
URL: Japan shipping here, international shopping on this website here.
Click here to view our other articles.