Kinako, or roasted soybean flour, might be a difficult sell if you've never tried it before. It doesn't sound all that appetizing to the uninitiated. But imagine a deep, roasted, nutty flavour reminiscent of peanuts. You might even detect caramel undertones. Ground to a fine powder, you'll most often encounter kinako sprinkled over mochi rice cakes. But kinako also makes a killer kakigori (shaved ice) flavour! That's what keeps us going back to Kurogi over and over again.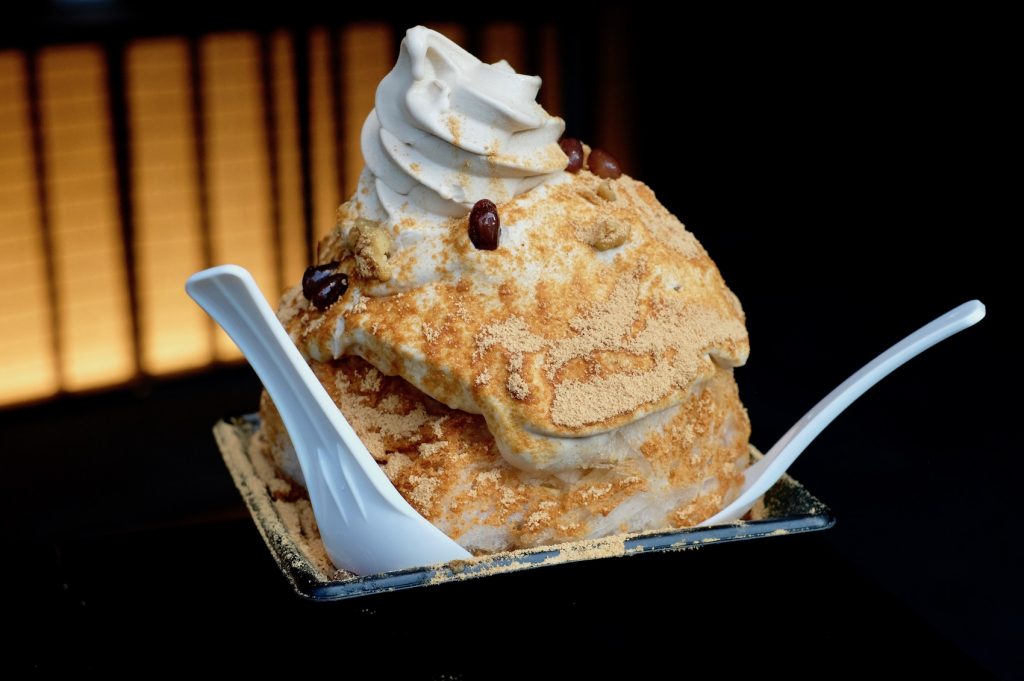 What to order here
Kurogi is a Japanese sweets (wagashi) shop with two branches in Tokyo. One is in Hongo, and the other is in Ueno. There are a few different items on the menu, like red bean soup (zenzai) during winter or warabimochi (bracken starch mochi dusted with kinako powder). All well and good. But, what you're here for is their famous kinako kuromitsu kakigori soft—that's roasted soybean flour and black sugar syrup shaved ice with soft-serve ice cream in English.
The Hongo branch is typically less crowded, while the Ueno cafe tends to attract queues due to its more central location. A wait for one of the booths in the Ueno branch can be up to two hours on weekends! Luckily, you can order take-out kakigori and eat it at one of the small tables near the counter. It won't be the most comfortable, but it's a perfectly acceptable way to enjoy dessert.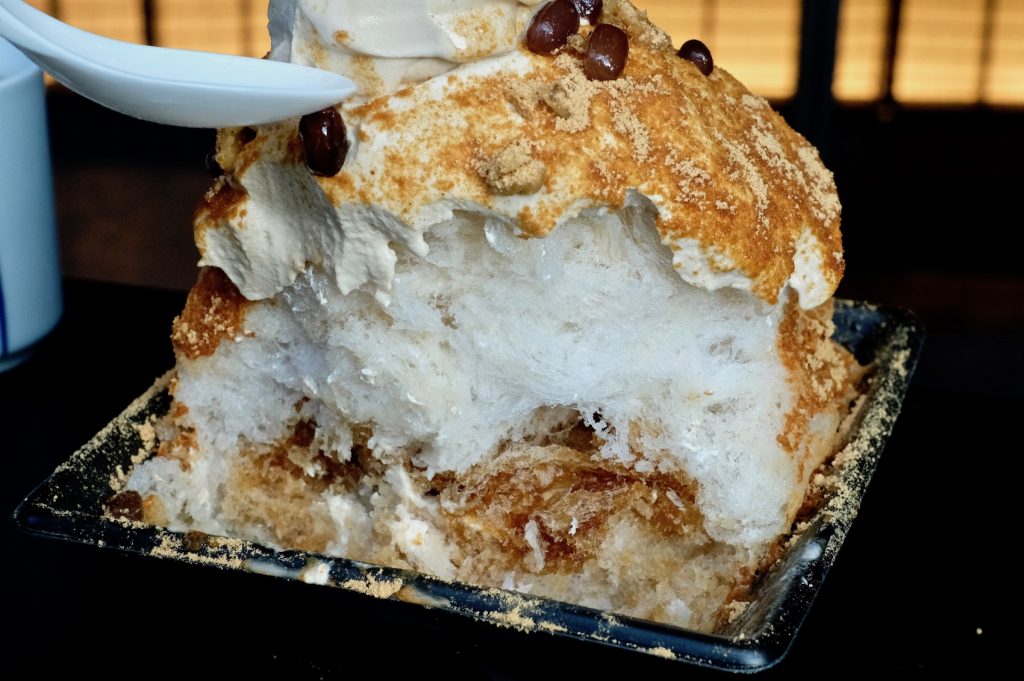 A killer kinako kakigori
You'll find many great shaved ice shops all over Tokyo. Even so, Kurogi stands out for its ginormous portions and generous fillings. We'll be well impressed if you can finish one portion on your own—just look at how much there is in just one serving! Incidentally, they ask cafe patrons to order one item each when inside a booth, so those wanting to share (and save a little cash) would do well to try the take-out option.
If you were wondering, the kakigori isn't all fine, granular ice, although that texture in itself is marvelous, too. It's rippled throughout with a luscious kinako-flavoured cream, all nutty and caramel-like, dotted through with a few red beans, and topped with a gorgeously creamy kinako ice cream. A hint of soy sauce adds a savoury edge. Having a little salt in there also means that your palate fatigues less easily—meaning you can eat more of this glorious dessert.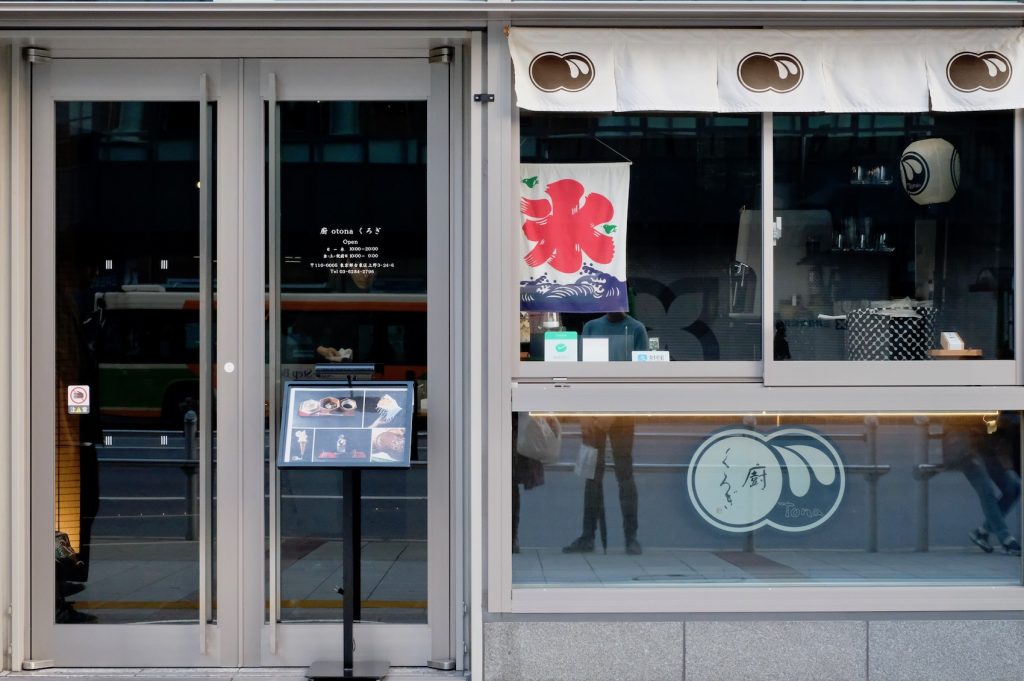 How to get here
Name: Otona Kurogi
Address: 〒110-0005 Tokyo, Taito City, Ueno, 3 Chome−24−6 PARCO_ya
Open: 10am – 8pm
URL: http://www.wagashi-kurogi.co.jp/
From Ueno-Hirokoji Station, you'll head above ground to Exit A1. Walk straight until you see the doors above on your left. There will be a red and white 氷 flag in the window. The shop is located on the ground floor of the Parco building.
Post by Japan Journeys.