Digital art installations and infinity rooms are all the rage in contemporary art. If that's your jam, few experiences will be better in the metropolis than TeamLab Planets Tokyo in Shin-Toyosu.
TeamLab Planets Tokyo is a temporary museum of digital art that's even more interactive than its permanent counterpart, the TeamLab Borderless Museum in Odaiba. It's based on the notion of 'Body Immersive'. In other words, boundaries blur between the viewer and the artwork.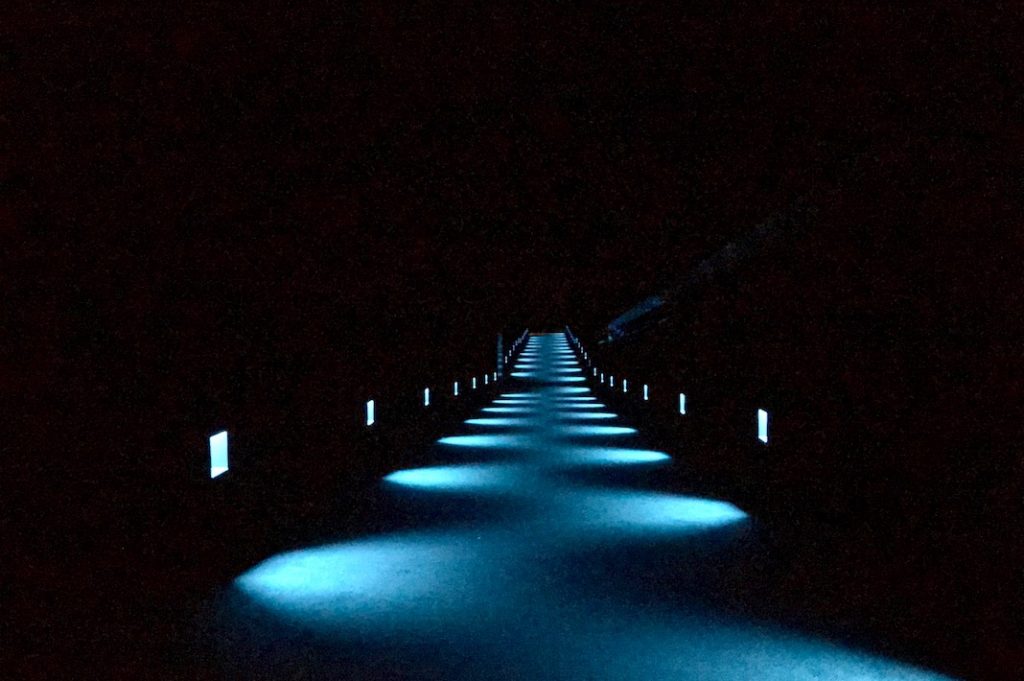 Consisting of 7 digital artworks across a huge 10,000 square metre space, water is the unifying element here. You walk and wade barefoot through water of varying depths, entirely indoors and often through dark spaces. But there are spaces with light and colour too. As a bonus, everything is Insta-friendly and photographs beautifully. Perhaps that's another layer to the interactive art experience!
Visiting TeamLab Planets Tokyo is not exactly high and digital art, but it is hugely fun and immersive. Come here for an hour and a half, let go of your worries, and just have fun.
We won't reveal all the details for each artwork at TeamLab Planets Tokyo—some things are best experienced in person. Here are just a few of the works we particularly loved: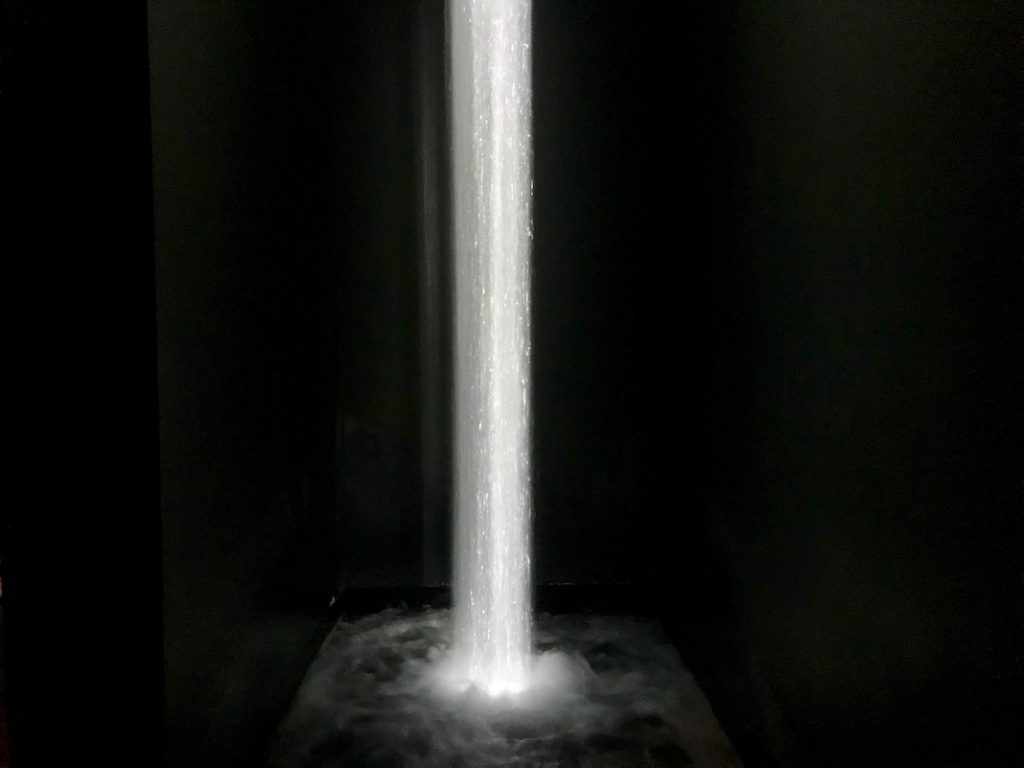 Waterfall of Light Particles at the Top of an Incline
The first artwork you encounter in TeamLab Planets Tokyo has an unwieldy mouthful of a name. It's an entirely accurate description, though. You walk along a corridor lit with gorgeous blue floor lights, then up a sloping walkway with floor lights, and water running down it. Don't worry—it isn't slippery at all.
At the top of the walkway is a cascading waterfall, each droplet and rivulet illuminated to resemble a glowing column of light. How unearthly and beautiful it looks! Unsurprisingly, this artwork riffs off an earlier TeamLab installation on a natural waterfall in the Shikoku mountains. This Tokyo version isn't too shabby, that's for sure.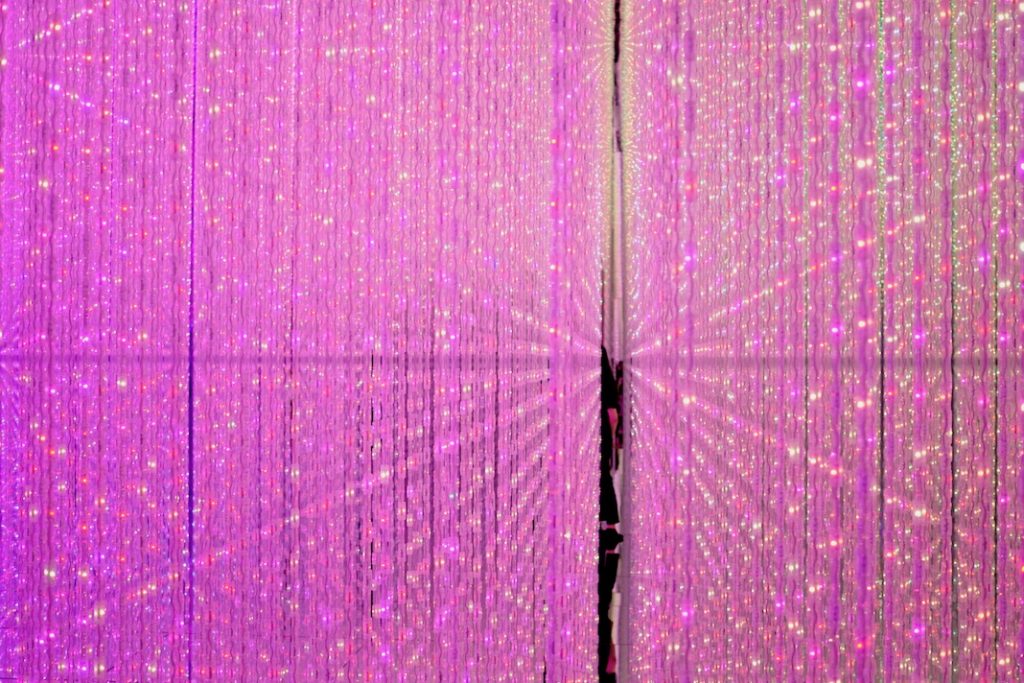 Infinite Crystal Universe
Infinity rooms can feel a tad gimmicky these days, but they still manage to be thrilling and enthralling when done right. TeamLab Planets Tokyo's Infinite Crystal Universe is exactly that. It won't be a surprise if you've visited TeamLab Borderless before: it's the Crystal World all over again.
Strands of flickering, shimmering LED lights hang by the thousands from the ceiling, periodically changing colours in swift, dizzying rushes. Best of all is looking down into the infinite abyss. It's as though there are entire glowing cities filled with people! Set to soaring music, this light show experience is pretty damn magical.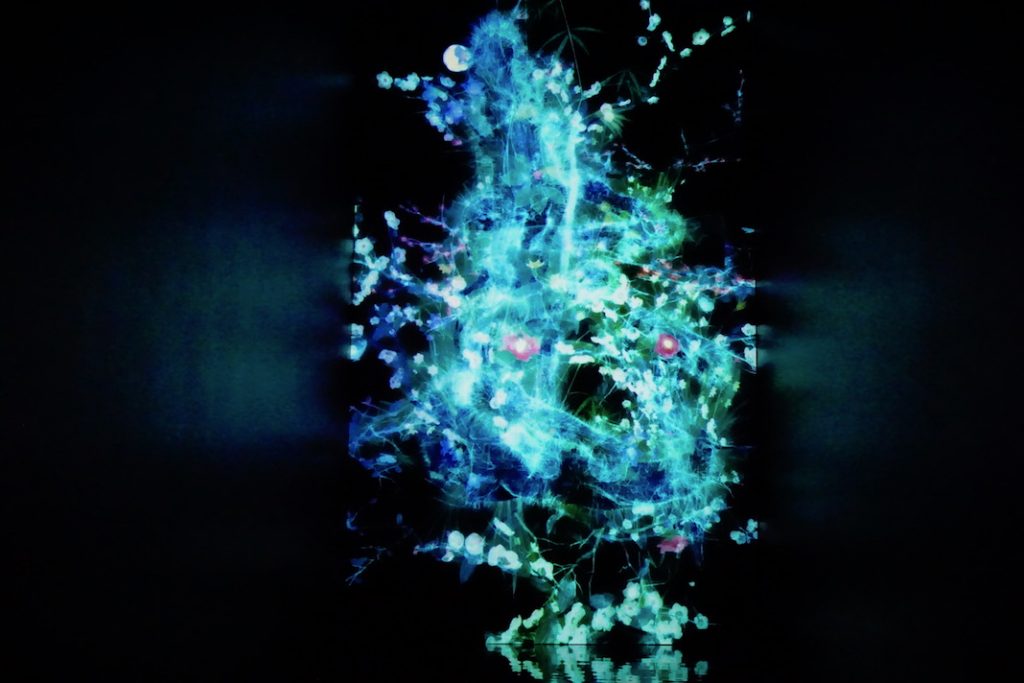 Drawing on the Water Surface Created by the Dance of Koi and People—Infinity
Pull up your trousers and wade right into a large room filled with cloudy white water. Dozens of koi dart and swim around your knees. As you encounter them they turn into flowers and scatter, disappearing into nothingness. The surface of the water shimmers and glows with a thousand rainbow-coloured movements. It's quite a spectacle.
Things to Know Before You Go
Wear shorts or trousers knee-length or above if you can. You'll be wading through water up to your knees in some areas, and if you can't roll your trousers up, you'll be asked to wear (free) rental shorts.
Skirts aren't advisable in the mirrored rooms, for obvious reasons.
You'll be walking barefoot in the museum. There are lockers to store your shoes.
Make sure your camera has a neck strap. You don't want to be dropping it by accident into the water!
Entry to TeamLab Planets Tokyo is timed by the half hour, e.g. 10:00am–10:30am. A limited number of tickets are available for each time slot. You can buy tickets on the day, but they are best purchased in advance from their website to avoid waiting on busier days.
How to get to TeamLab Planets
TeamLab Planets Tokyo is a minute's walk from Shin-Toyosu Station on the Yurikamome Line.
Name: TeamLab Planets
Address: 6-1-16 Toyosu, Koto-ku, Tokyo 135-0061
Open: 10:00–22:00 (9:00–22:00 on weekends)
URL: https://planets.teamlab.art/tokyo/
Post by Japan Journeys.