Whether it's tonkotsu, salt, or miso, you'll find all kinds of ramen in Tokyo. It is, after all, the capital city of Japan! But if this city has a signature style of noodles, it's shoyu ramen. One of our new favorite shoyu ramen joints in town is Junteuchi Daruma, located in a quiet neighborhood in Nakano Ward.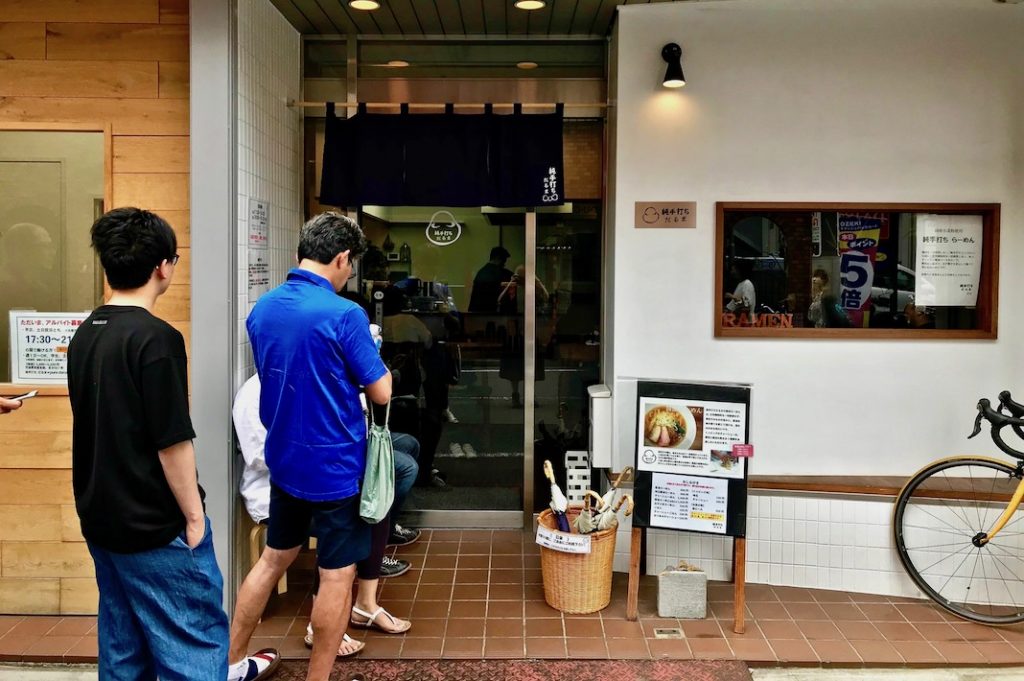 Daruma – a well-loved shoyu ramen restaurant
Though Daruma is a relative newcomer to this side of the Marunouchi subway line— having just opened in summer 2018—it's quickly become a favorite with ramen lovers across the city. You'll know this shoyu ramen specialist by the line of hungry diners outside in this otherwise quiet neighborhood.
Thankfully, unlike Tsuta in Sugamo, you won't have to arrive at 7am to pick up a dining slot. The queues at Daruma aren't even particularly long. If you're with a friend, the wait goes by in a flash. Purchase your tickets from the vending machine and settle in with a book. You'll have your ramen before you know it.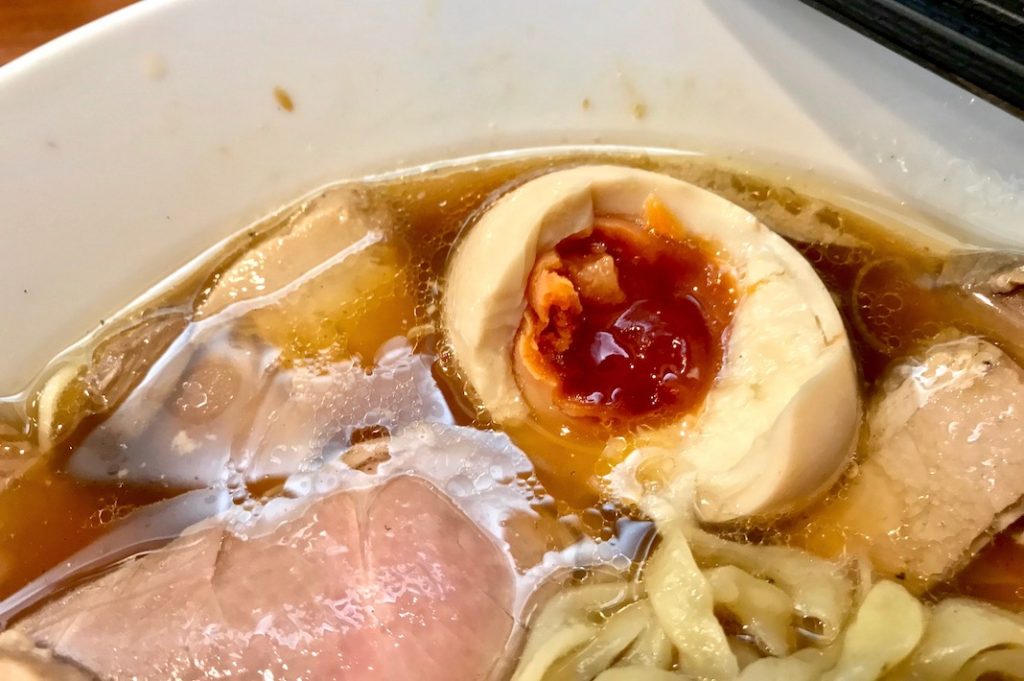 Not your average bowl of ramen
Almost everything about Daruma's shoyu ramen bowl is astoundingly good. Each element adds to the whole. The special bowl has two kinds of chashu pork—one rare pink, almost like gammon; and a more classic braised style. Daruma's bamboo comes not in thick strips but in lightly crunchy slivers, a lovely change from the usual. Don't forget to add a ramen egg. The yolk is a gorgeous crimson and is perfect with a little broth spooned over.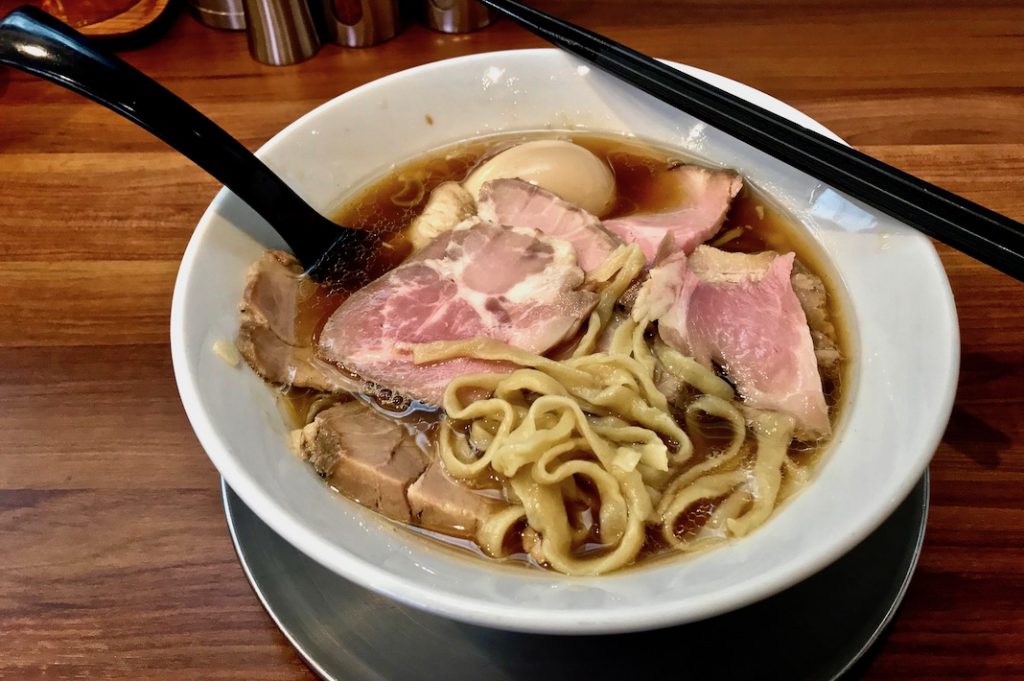 But oh, the broth—this chicken-based broth with shoyu is neither too dark nor too light. Such balance! It's beautifully clean-tasting, yet has an incredible depth. You can tell they use quality soy sauce for the tare that's added to each bowl. A light film of oil above adds the necessary heft to each spoon. It's even better with a few grinds of black pepper on top for an extra bite.
The crowning glory of Daruma's ramen besides the broth may well be the noodles. This is where the "junteuchi" in the name comes from—it means "purely hand-kneaded." Indeed, Daruma's chewy, tagliatelle-like noodles are kneaded to order. They're a little more tender than those at many other shops, and soak up the broth beautifully. Slurp fast before they get soggy!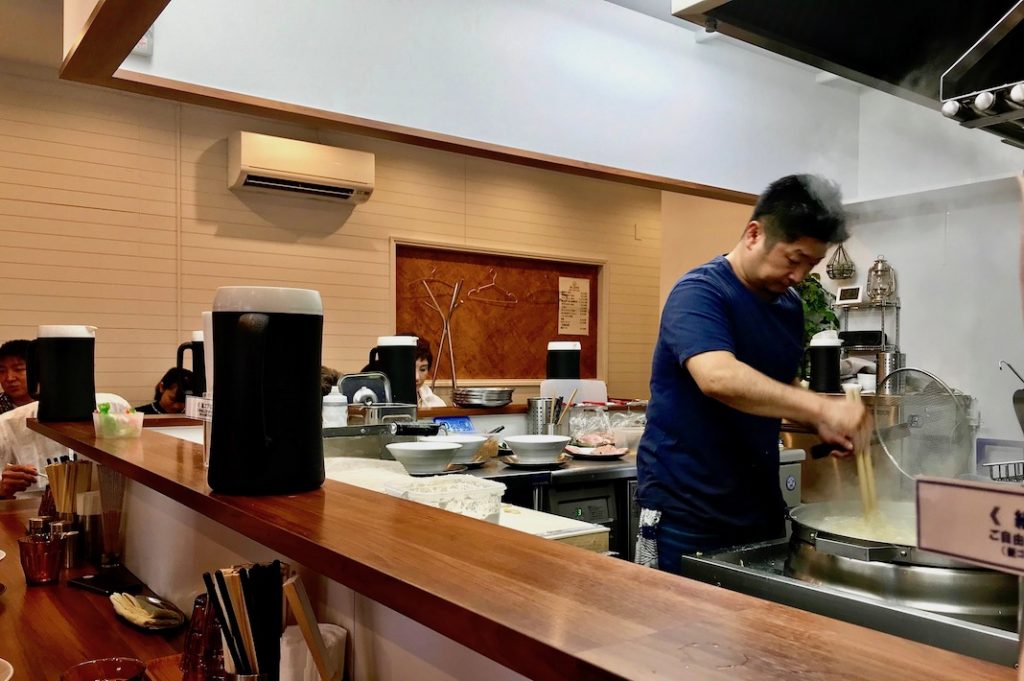 How to get here
Junteuchi Daruma is a 1-minute walk from Nakano-fujimicho Station. Note that they'll close earlier if they run out of soup or noodles.
Name: Junteuchi Daruma
Address: 1 Chome-18-3 Wada, Suginami City, Tokyo 166-0012
Open: 11:30–14:00 and 18:00–19:30 (Lunch hours only on Mondays and Saturdays; closed Tuesdays)
URL: https://twitter.com/ramen_jundaruma
Post by Japan Journeys.