For those looking to explore the fascinating city of Nagasaki in style, a stay at the four-star Candeo hotel is a brilliant idea. In Latin, 'Candeo' means 'sparkling', and their mission, according to the website, is to help guests shine more. With a sophisticated Japanese inspired aesthetic, all the mod cons and a Shinchi Chinatown location, they are perfectly positioned to dust you off, glitter you up and have you exploring the surrounding districts to your heart's content. It's one of our favourite places to stay in Nagasaki, here's why:  
Location and Access
Candeo Hotel is located about 1.5km from Nagasaki Station so can be reached quite quickly. To get there by public transport, take the "Nagasaki Denki No.1" tram bound for Sofukuji. Ride for 7 minutes, or 4 stops, getting off at Shinchi Chinatown station. From there it's a 2 minute walk. Of course, seeing as you're staying at a nice place, you can save the sightseeing for another day and arrive in style, via taxi.
In terms of proximity to attractions, Candeo is in a great spot. Within 5 minutes you can be strolling through Chinatown, Dejima, or the nightlife districts of Doza and Shiambashi. Ten minutes sees you at the famous Meganebashi bridge or Sofukuji Temple. Then, fifteen minutes brings you to the area home to Oura Church, Glover Garden and the Gunkanjima Digital Museum and Gunkanjima Cruise dock. As Nagasaki is a fairly compact city, nothing is really far away. To visit the Nagasaki Peace Park and Atomic Bomb Museum, simply walk 2 minutes to the Shinchi Chinatown tram stop and take the "Denki No.1" bound for Akasako for 18 minutes.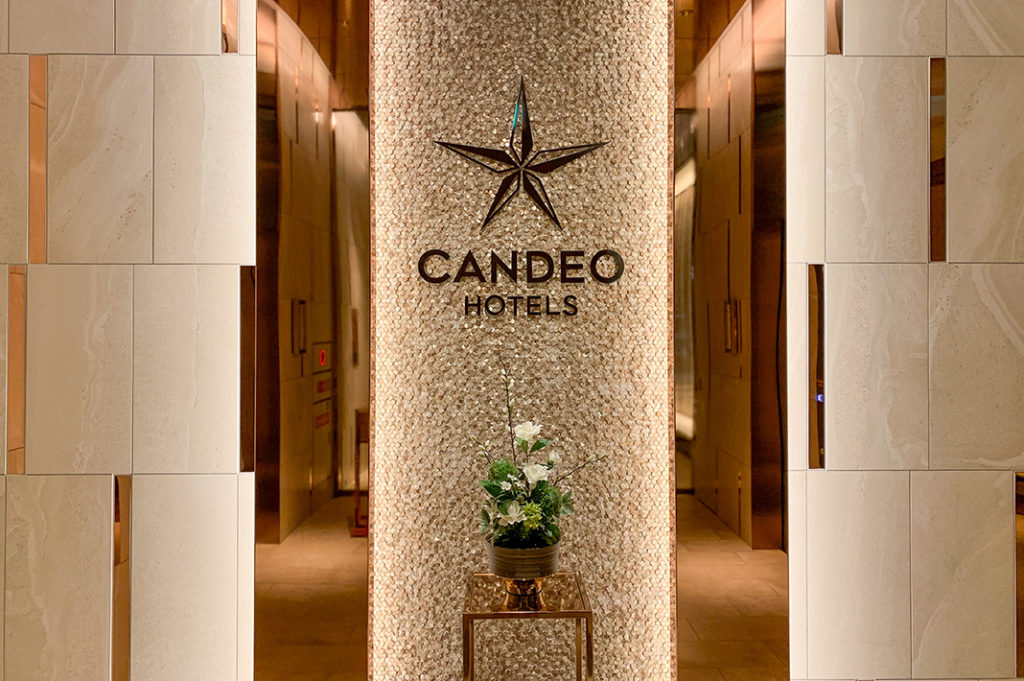 The ambience
One of the first impressions of a hotel is made by the decor and ambience. Candeo's softly-lit exterior is equally opulent and welcoming. Inside, perfumed air and shining surfaces pamper your senses. Then, as you step into the 10th-floor lobby and see the glittering Meganebashi Bridge feature against a city backdrop, you understand their commitment to the 'sparkling' theme.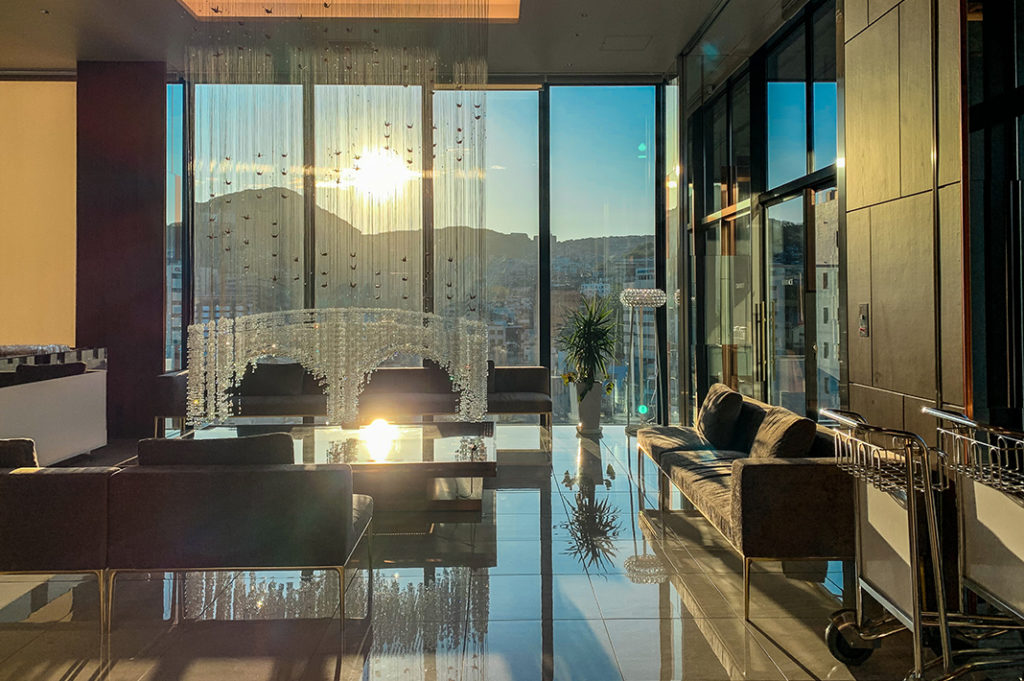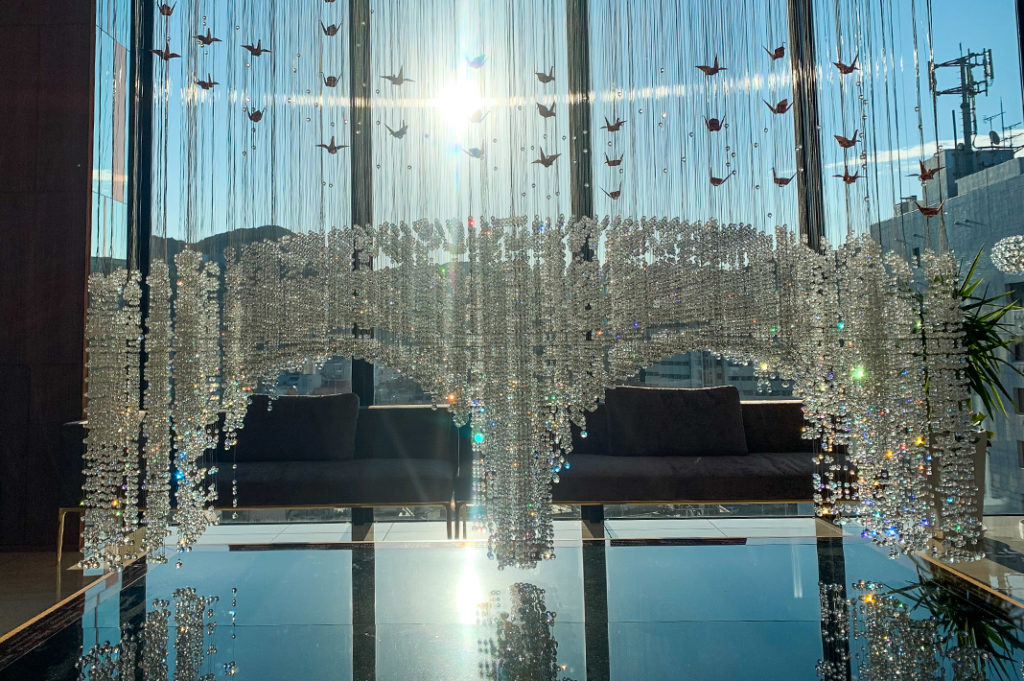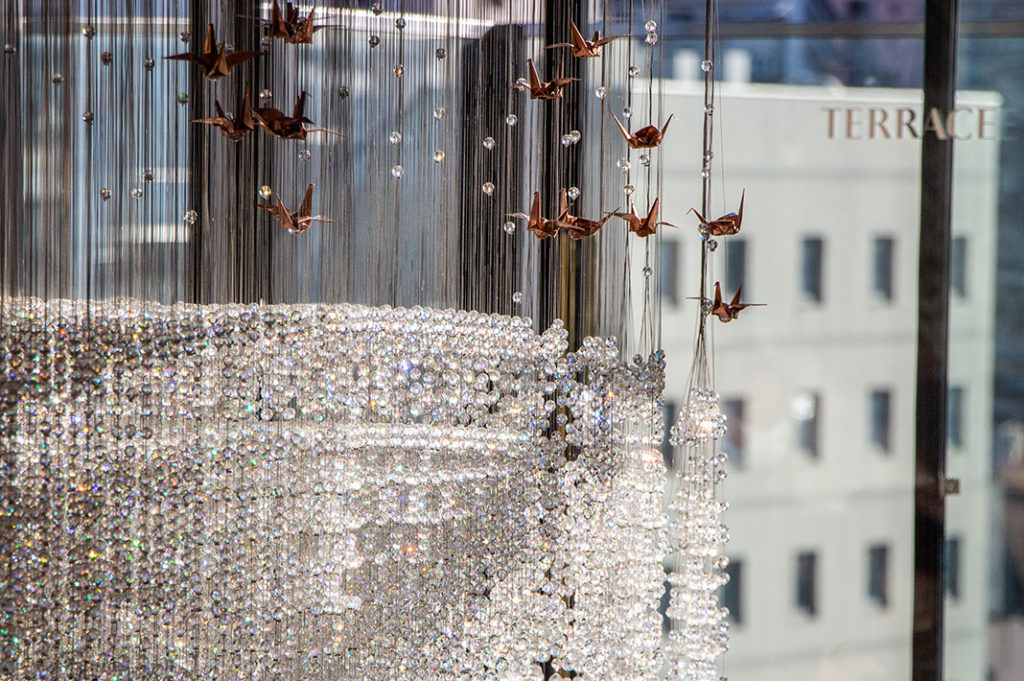 The hotel is decorated in a soft and natural colour palette with indirect lighting and plays with a Japanese aesthetic. Elements of the design remind you of folding fans or zen gardens, and others, like the copper origami cranes in the lobby feature, are less subtle.
After checking in, the staff will direct your attention to the amenities bar, where you can help yourself to items such as razors, toothbrushes and teabags.
Chic accommodation
All the rooms at Candeo are designed with comfort and relaxation in mind. They mimic a Japanese home, with a small step up to the living area which is a shoe-free zone. Though there are no tatami mats, the act of kicking your shoes off is a great way to start to unwind. It's cosy yet sleek, with lots of shiny features. There is even an ice bucket (and ice machine down the hall) for those looking to enjoy a drink. Comfy bed aside, there is also a chaise lounge by the window that is a lovely spot from which to gaze down on the street, Rear Window style. The bathroom is new and clean with all the amenities you could need—if not, head back to the amenities bar at the reception.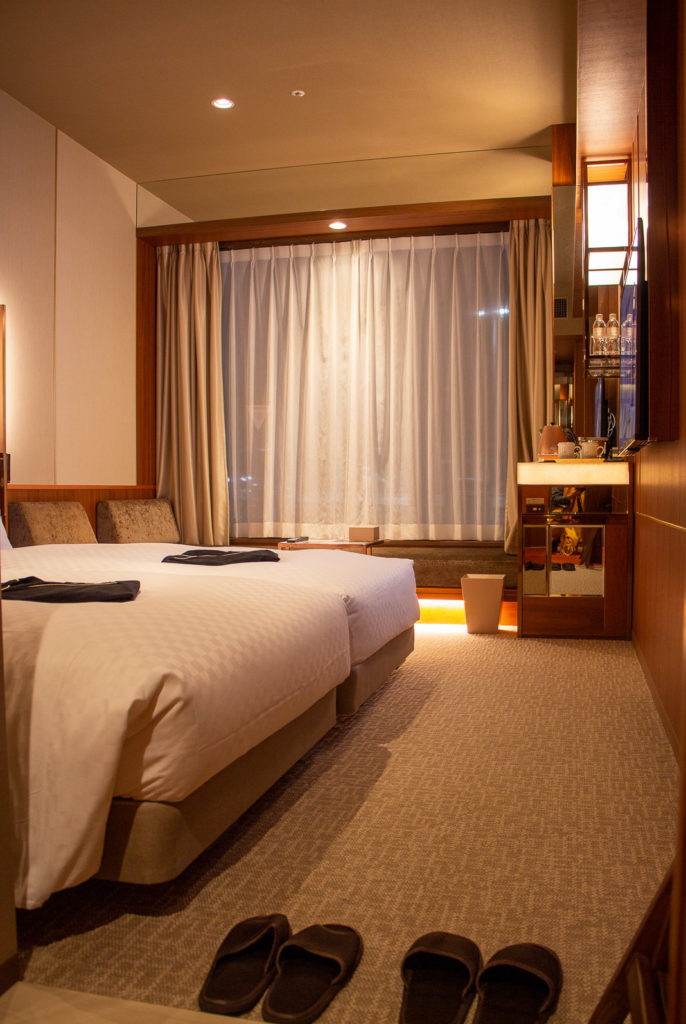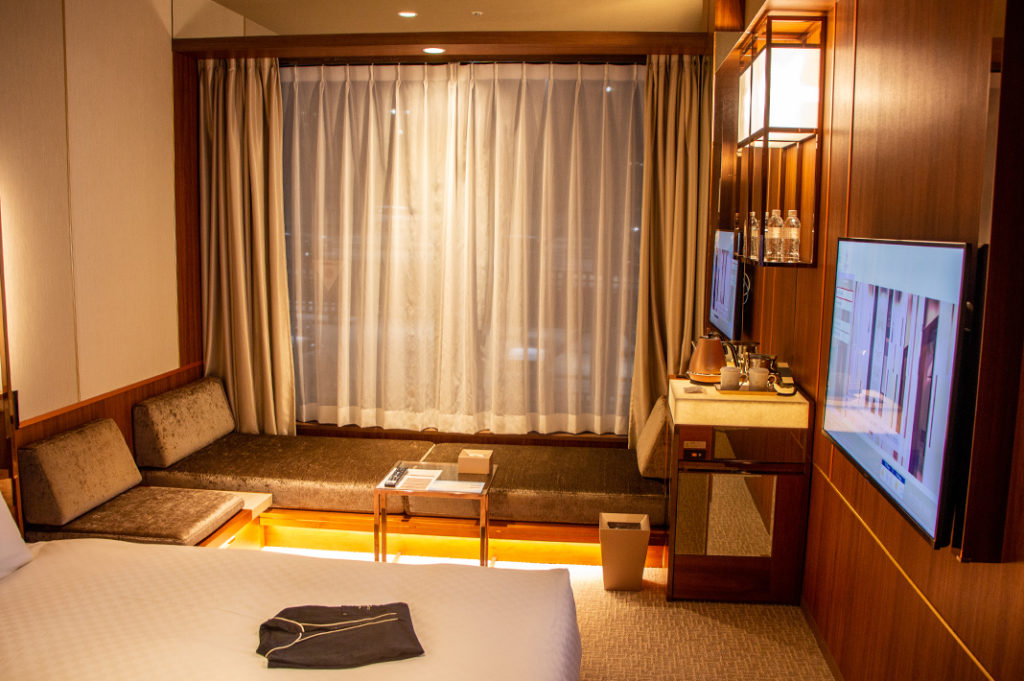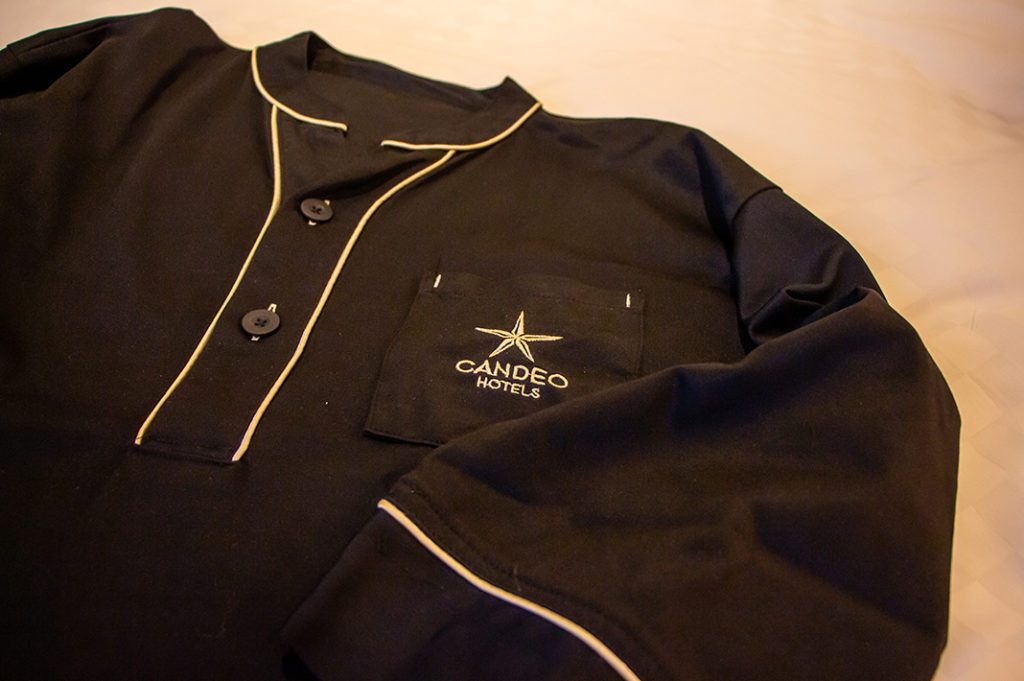 Breakfast
Regarding the most important meal of the day, Candeo pulls no punches. The breakfast buffet was bountiful to say the least, with more food than you could ever possibly sample (challenge extended)—especially since they change up the menu daily. For the traditionalists, a cereal bar with fruit and yoghurt and a pastry corner with spreads, eggs and sausages. For those who like to tick off their five-a-day early, there are all kinds of salads and vegetable dishes available. Then, of course, are the Japanese staples such as rice, miso soup, fish, tofu, egg and pickles. Lastly, as it's Chinatown, a range of hot stir-fries will really mix up your selection. All in all, it's bound to satisfy any taste. With a Gunkanjima cruise that morning, on famously choppy waters, I restrained myself to just one plate—a difficult task indeed.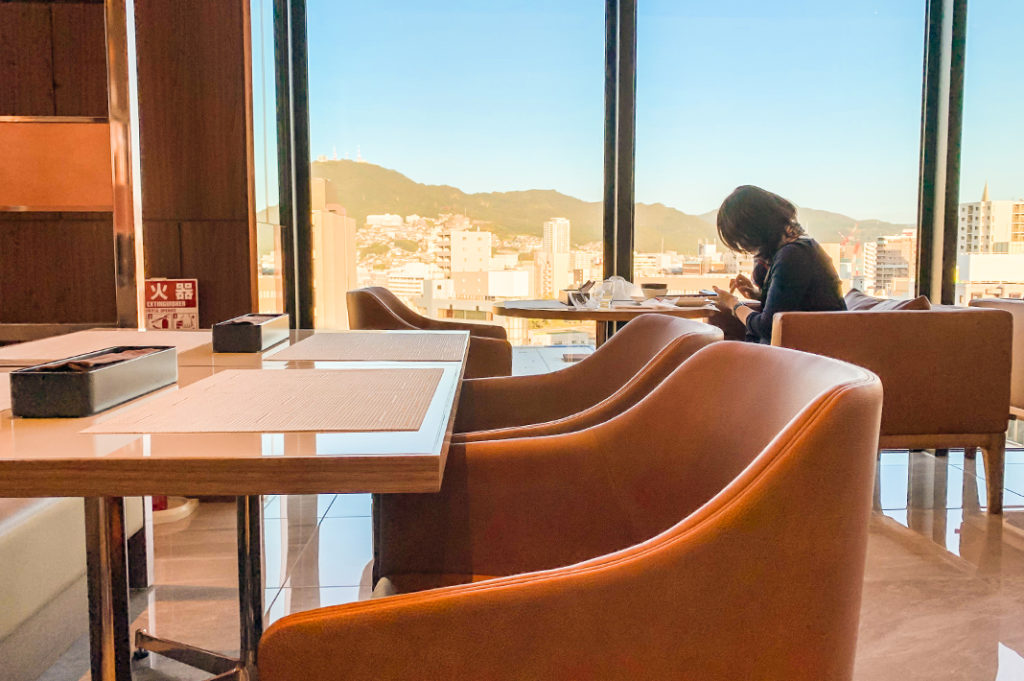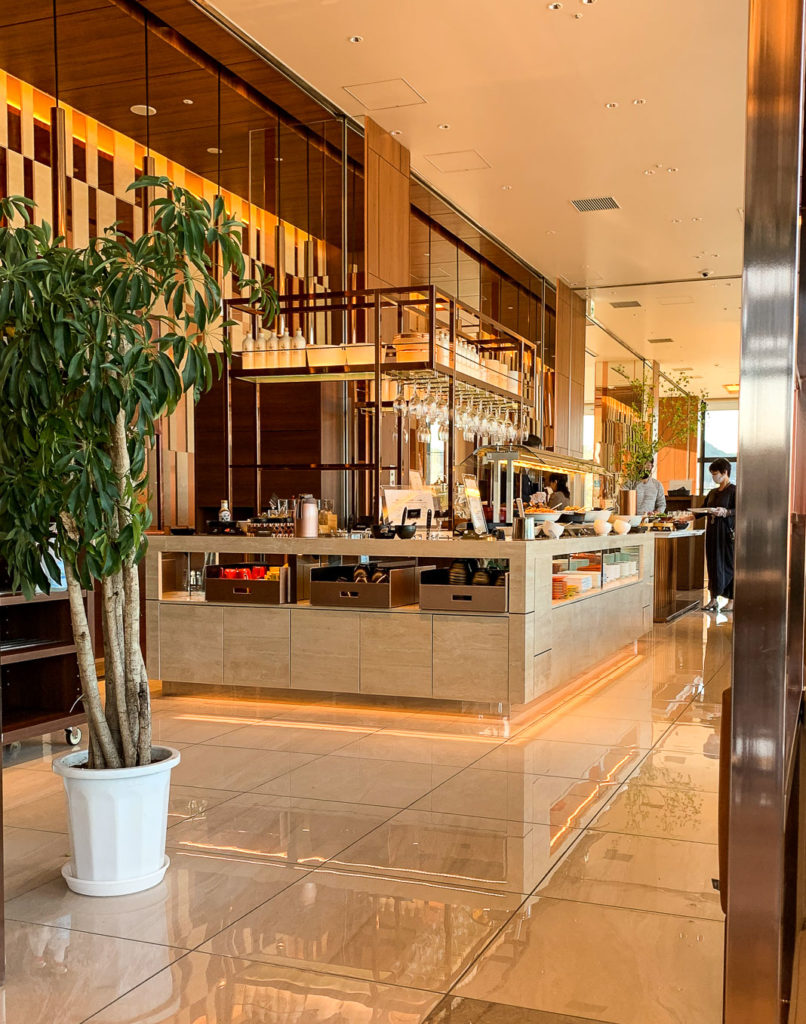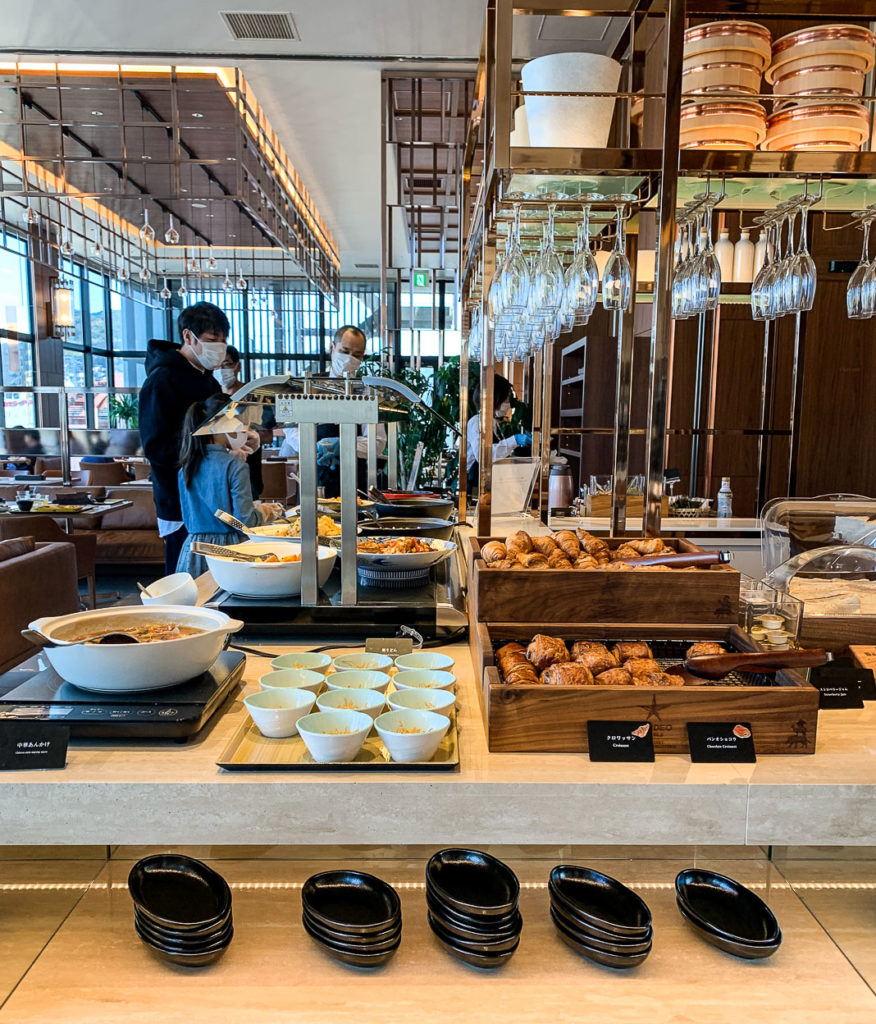 The Candeo Spa
For a special relaxing treat at the end of a long day, Candeo Nagasaki Hotel has a wonderful spa facility featuring indoor and outdoor baths as well as a sauna. Guests are required to bring their large and small towels from their room, enter the respective male or female spa areas and from there, it basically operates like an onsen or sento. The first area is a changing room, locker room and make-up space. Remove your clothes and store them and your large towel in a locker, taking the wristband key, your small towel and any special toiletries into the bathing area.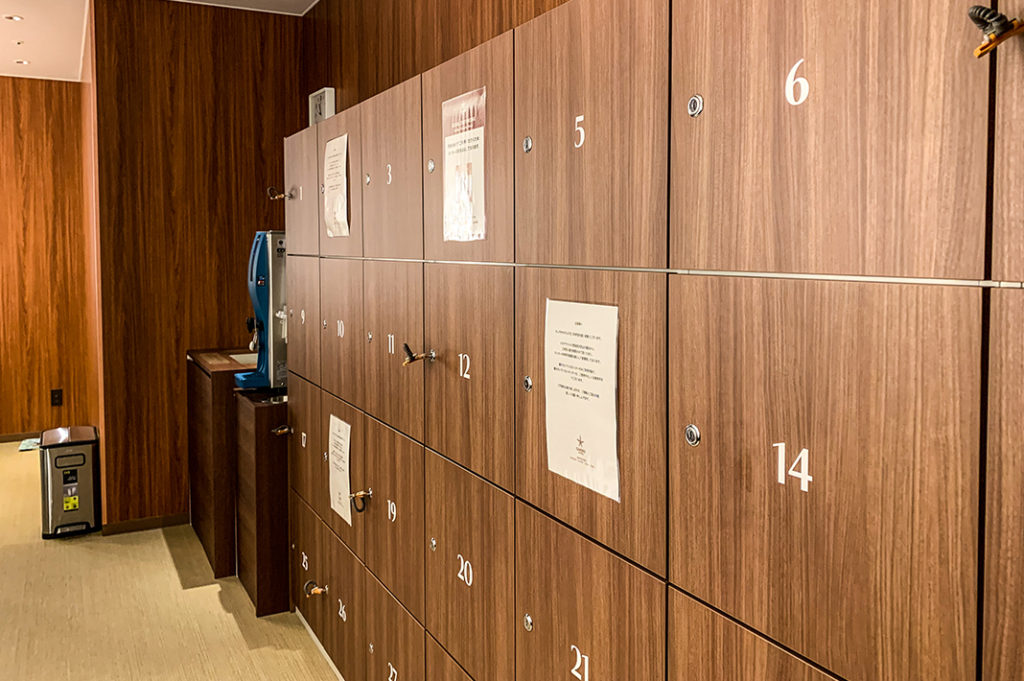 First stop is the showers. Wash down the stool, sit down and bathe thoroughly using the shampoos and body wash provided, or your own. Wash down the stool when finished and hop into the bath, placing the small towel on your head. Let the hot waters soothe your body and mind as you reflect on the day. There are saunas in the spa, too—a dry sauna in the men's spa and a mist sauna in the women's. The best way to end the experience is to head out to the open-air baths and enjoy the sky above. It's worth noting that tattoos may be an issue; in that case, there is always the nice, deep bath in your room.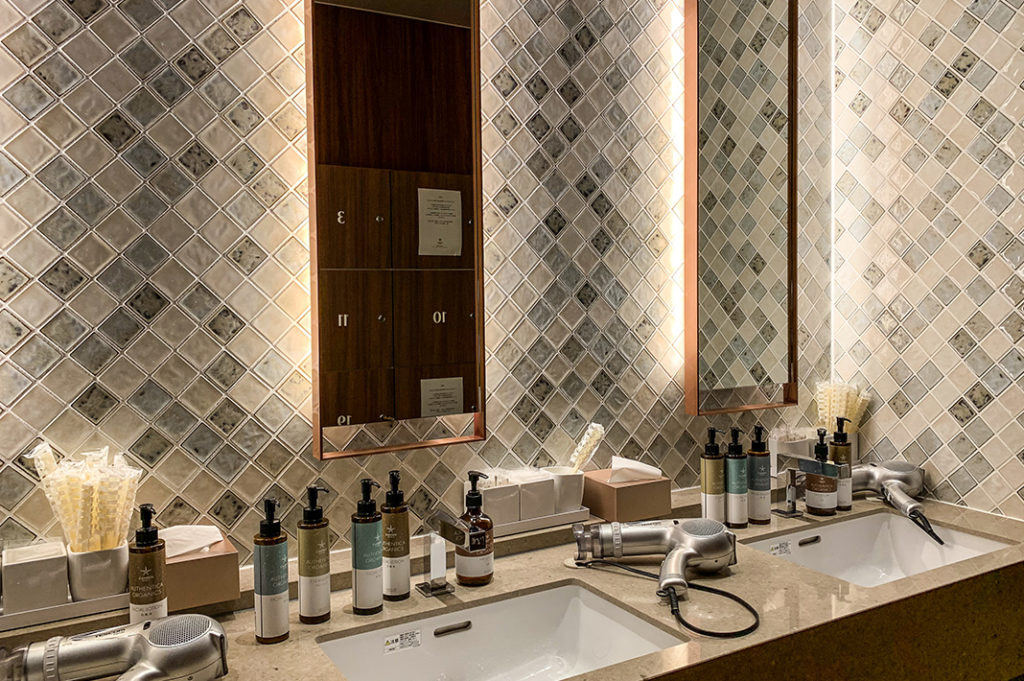 There was no glitter in the bathwater, no shimmer in the lotions, but something worked. The next morning, I felt shiny and rejuvenated, ready to sightsee another day. For this reason, it's one of our favourite places to stay in Nagasaki.  
Other Candeo properties
For your very own shiny experience, consider staying at Candeo Nagasaki or one of their many other properties around Japan. Aside from Nagasaki, there is Fukuoka, Kumamoto, Hiroshima, Tokyo, Osaka, Nagoya and more. The complete list of their properties can be found here.
Name: Candeo Hotels Nagasaki Shinchi Chinatown
Address: 3-12 Dozamachi, Nagasaki, 850-0841 (link)
Links: website
Post by Japan Journeys.