Though Tsukiji Market has closed and is settling into its new location at Toyosu Market, you can rest assured that world class sushi is still being sliced up daily. The previous inner and outer markets were famed for restaurants which delighted the eyes and palates of the biggest sushi aficionados around – the workers. Iwasa Sushi was one such establishment and has thankfully joined their peers at the new market location in Toyosu. It is here you can find a rather unique sushi dish
A variety of shellfish
If you feel like branching out from your regular (but ever delicious) tuna and salmon, why not give shellfish a try. Iwasa offers a mixed sushi dish that exclusively features shellfish as toppings. The 'Variety of Shellfish' set consists of blood clam, surf clam, whelk and the adductor muscle of a trough shell. All delicious and all at the peak of freshness.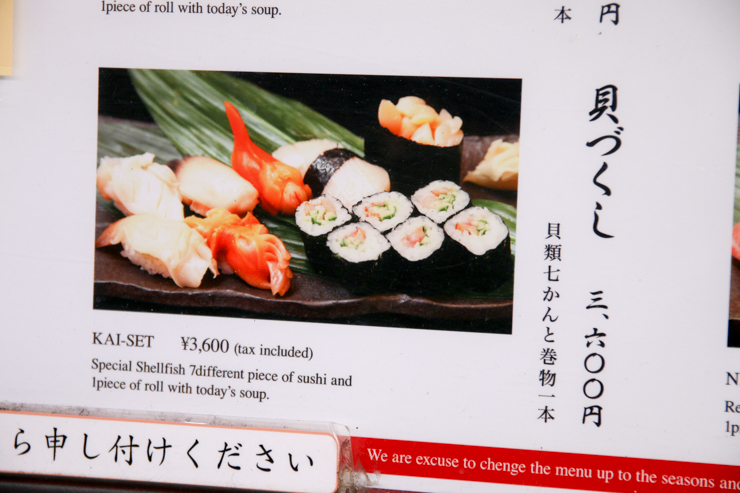 Real blood clam
Usually sushi-go-round restaurant chains will use half-crenate ark, a close relative of blood clam, instead of the blood claim they advertise. It may be close enough for some, but for sushi fans, you'll want to try the real thing for yourself. Iwasa Sushi proudly use real blood clam for its sushi topping, large and plump with a chewy texture and rich sweetness.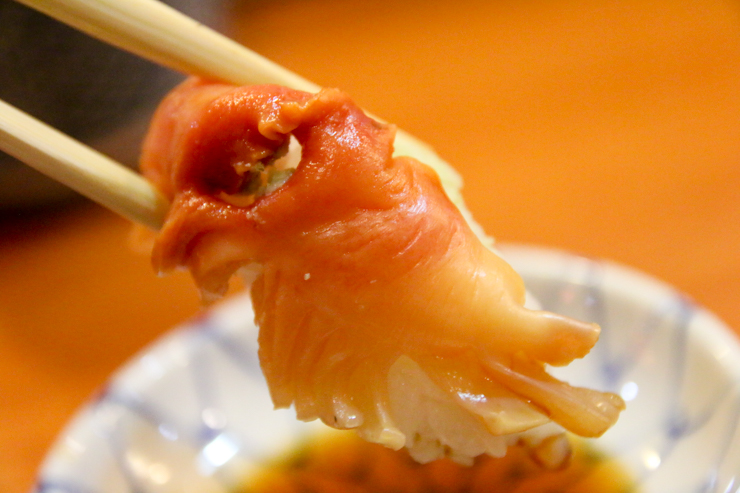 Taste the difference
The meaty surf clam is rich and juicy while crunchy whelk has distinct ocean flavours that spread through the mouth with each bite. The warship roll (gunkan sushi) topped with trough shell adductors is a little different again, quite sweet. The dish is a true variety of rich, soft, sweet and bold ocean flavours and textures.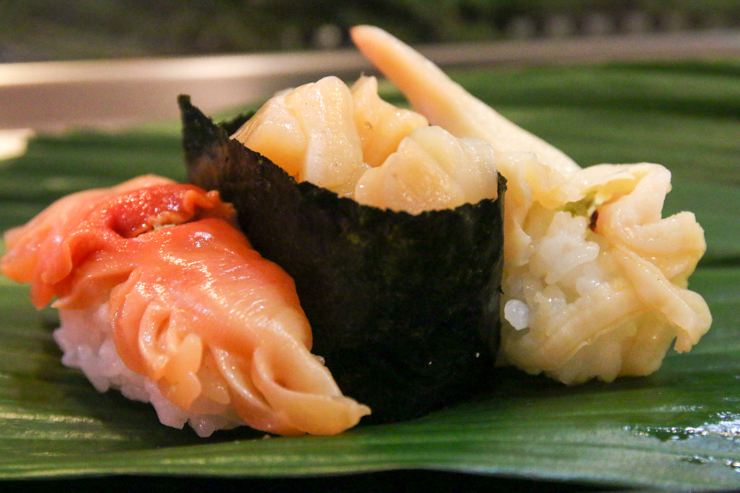 Miso soup of littleneck clams
There's nothing better than ending a meal with a nutritious and cleansing miso soup. You'll be served a bowl with your 'Variety of Shellfish' set, fittingly made from littleneck clams which offer wonderful flavour.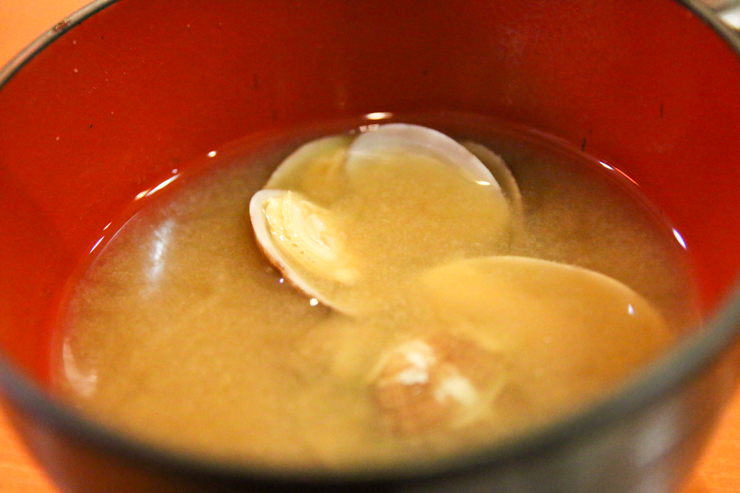 If you haven't visited the new Toyosu Market yet, the time is now. There, you can enjoy a number of fresh and authentic dishes created by Tokyo's expert chefs.
Name: Iwasa Sushi
Address: Toyosu Market, 6-chōme-5 Toyosu, Koto City, Tōkyō-to 135-0061
Open: Mon–Fri 5:30–14:30 / Saturdays 5:30–15:00.
Closed on Sundays, national holidays and second and selected Wednesdays (market holidays)
Official webpage: https://www.iwasasushi.jp/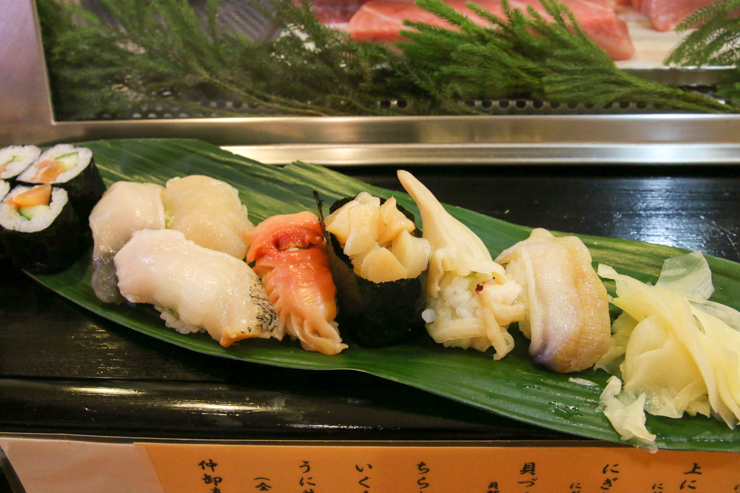 Post by Japan Journeys.