We head to the birthplace of the Lemon Sour, 'Motsuyaki Ban'
The Lemon Sour, a staple of drink menus all across Japan. A little soda, simple syrup, lemon and shochu (a Japanese distilled spirit) go a long way to form a sour yet refreshing beverage beloved by many.
Motsuyaki 'Ban' is a small izakaya in Yutenji, just a few stops from Shibuya on the Tokyu Toyoko line. It looks much like any other izakaya though it is said to be the birthplace of this famous drop.
How it works
When you order a Lemon Sour there, you are given all the tools and ingredients necessary to mix it to your taste right at your table, adding a little extra fun to your meal.
The jokki (glass mug) is loaded with ice, then into that goes the kinmiya shochu, a pouring of High Sour soda and the lemon juice. You'll receive a full lemon per drink but can easily control of the flavour balance as you juice the lemon yourself, adding to taste.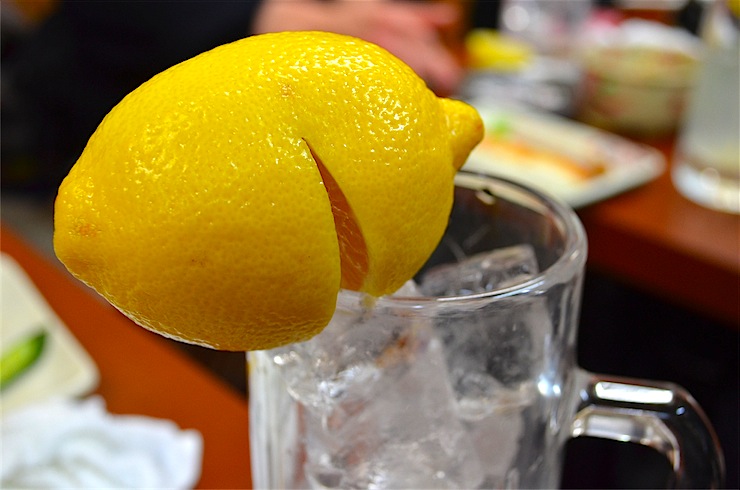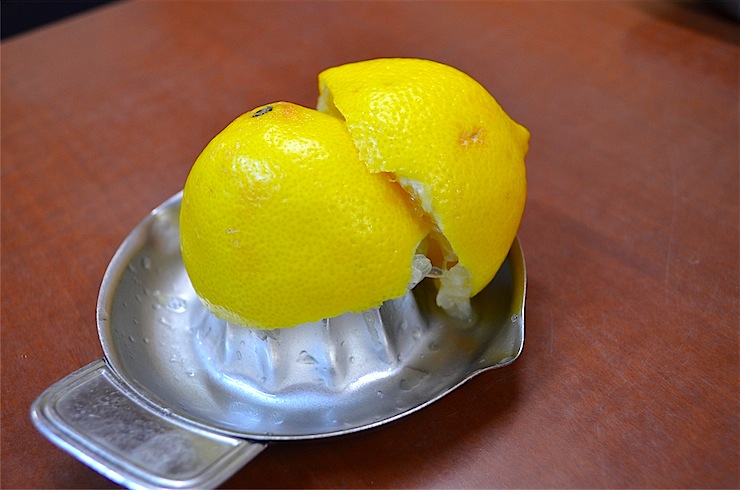 Not just drinks; they serve food, too
Ban is not just a Lemon Sour bar, there is also quite a lot of food to choose from. As the name would suggest, Motsuyaki Ban serve up Motsuyaki which is grilled offal – things like heart, liver, feet and intestines. Not for everyone perhaps, but hear us out.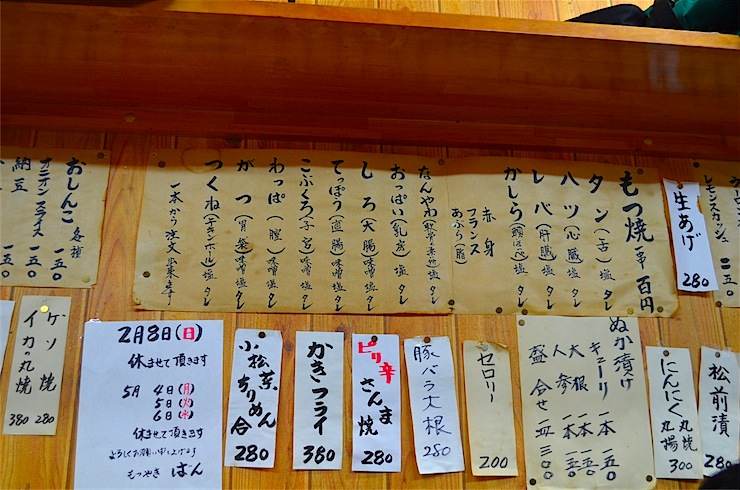 The 'tonbi', or stewed pig's tail, pairs very well with a Sour as it has a rich flavour and just a hint of spice which is easily chased away with another sip from your jokki. The dish is flavoured with various spices and cooked until it reaches melt-in-your-mouth perfection.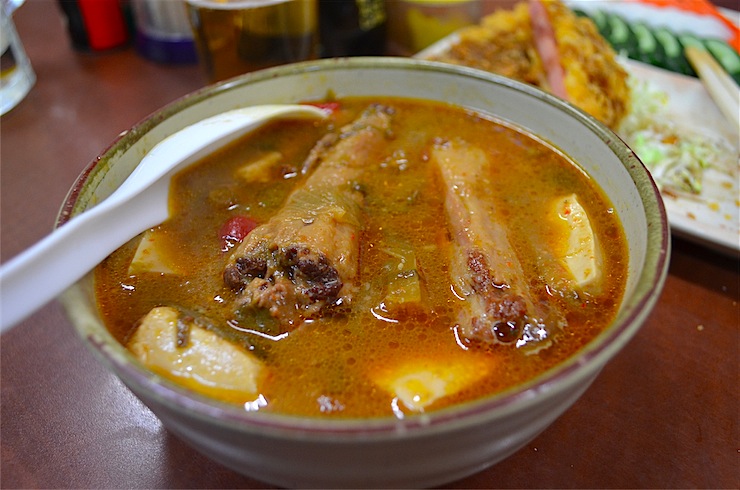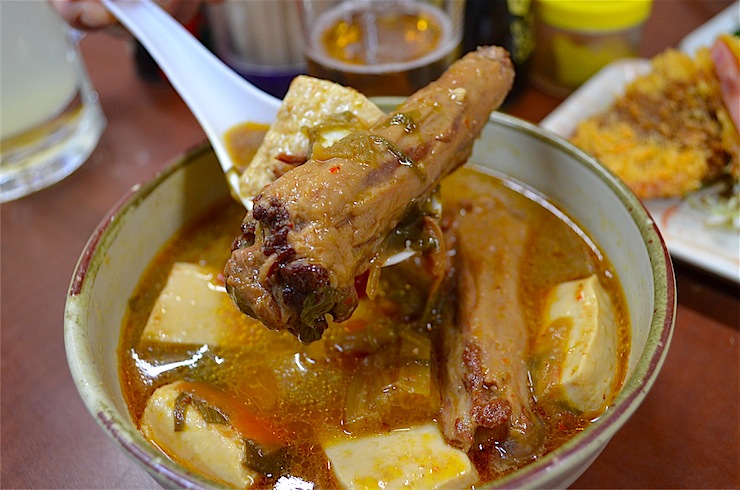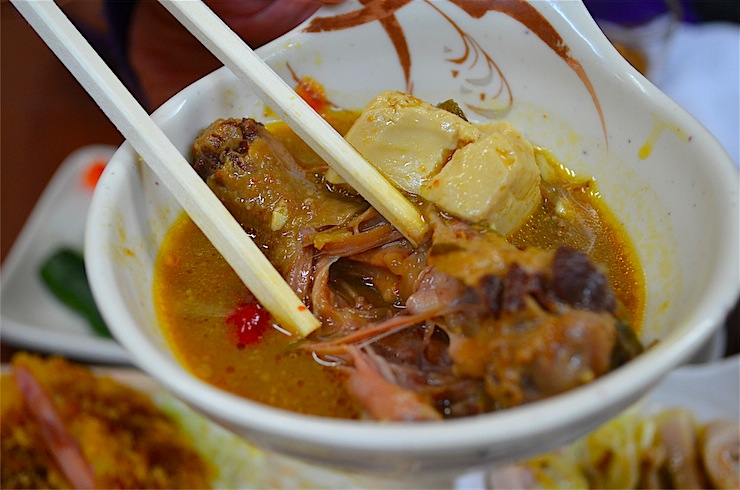 The broiled pig's feet were wonderfully fragrant and particularly delicious with the special sauce. Collagen quota met!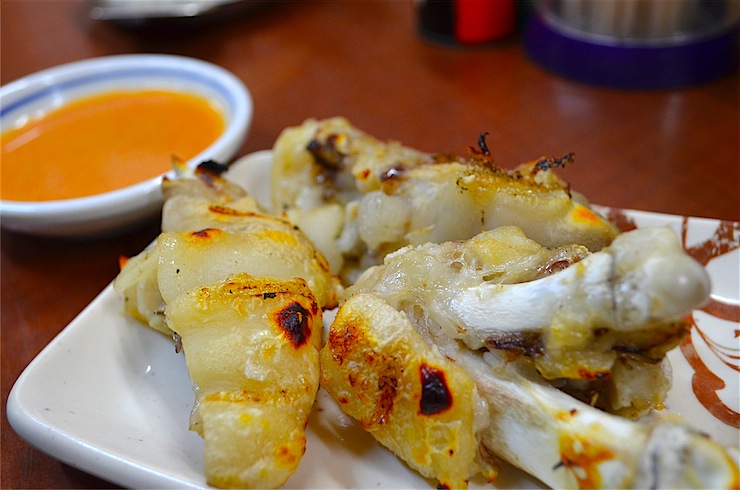 The Liver Cutlet (reba katsu) is made with super fresh liver, meaning no smells – just umami galore.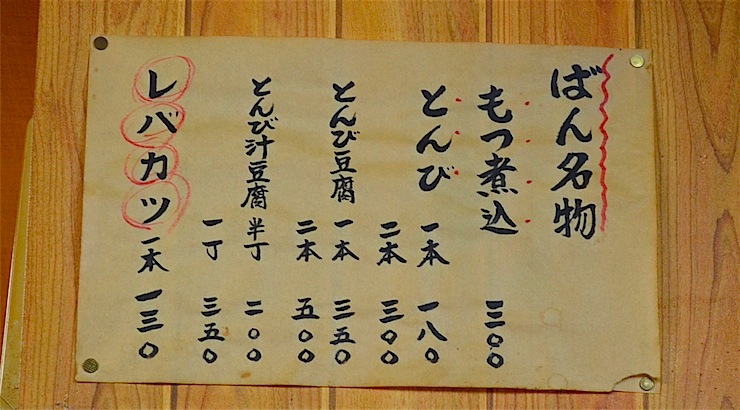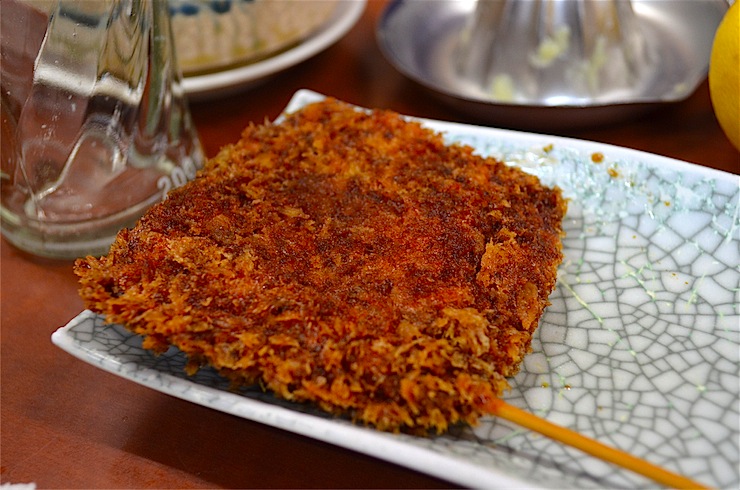 Motsuyaki, or grilled organs, is what this place is all about, so give it a go!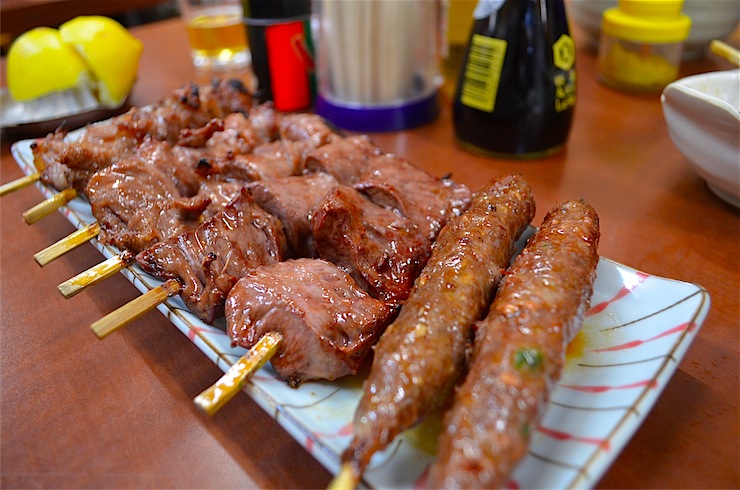 A few other snacks including SPAM cutlet and classic pickles.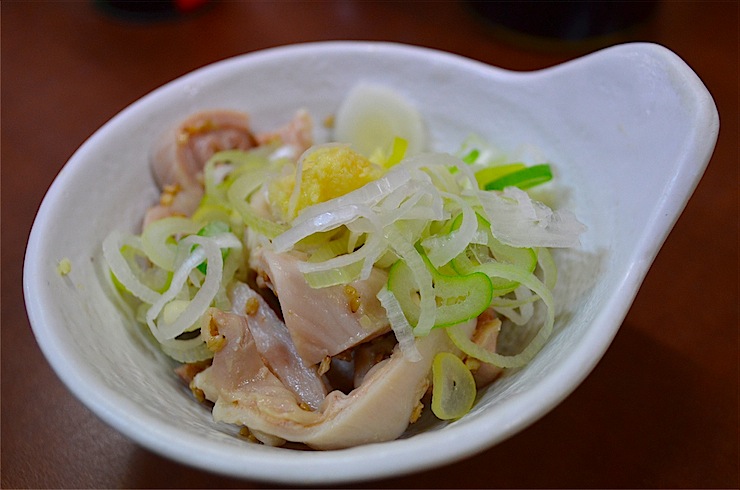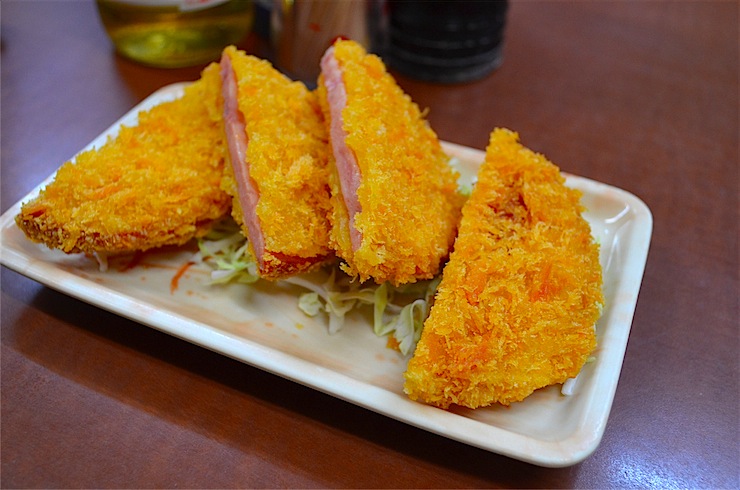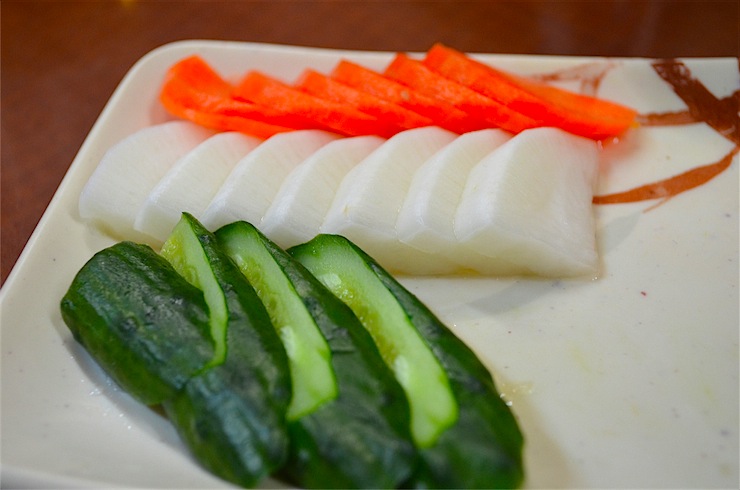 Love thy neighbour
First time visitors to Ban (and Japan) may feel a little out of their depth. Luckily the countless merry regulars would be happy to help out with a food recommendation or a quick mixology demonstration, particularly after a few jokkis themselves!
Ban has nurtured a rich culture of fun around the Lemon Sour; if you don't believe us, look up #もつやきばん on Instagram to see the people stacking their lemons! We're sure that your night will be one to remember!
https://www.instagram.com/p/Biikmy8Fj4k/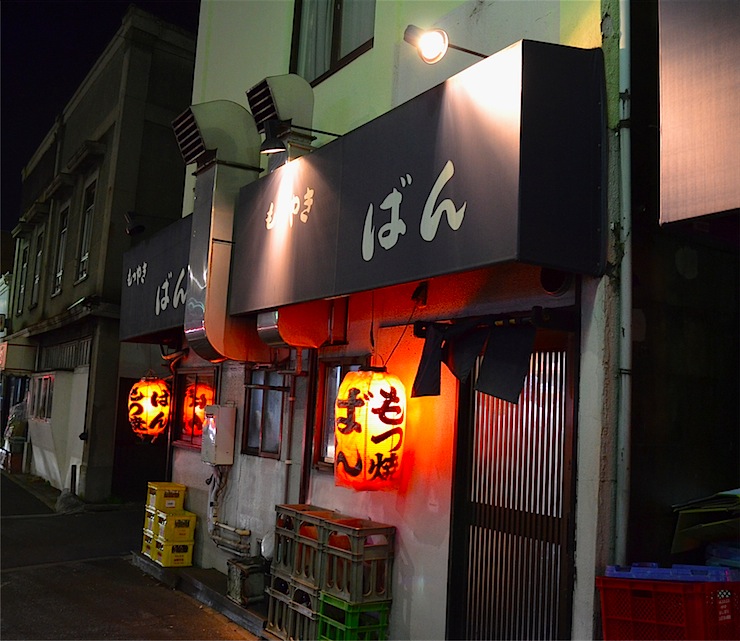 Name: Motsuyaki Ban
Address: 2-8-17 Yutenji, Meguro-ku, Tokyo (Yutenji station)
Hours: 16:00–23:00 M–F, 15:00–23:00 Saturday, 15:00–22:00 Sundays
Closed: New Year break, O-Bon (August) and other non-regular holidays.
Twitter: http://twitter.com/yutenji_ban
Post by Japan Journeys.