Tokyo Mario Kart Tours!? These Nintendo-esque go-kart street tours have to be one of the most talked about and instagrammable experiences in town. For visitors not in the know, it won't take long on the city streets before a fleet of brightly coloured go-karters whizz past, begging the question 'what was that!?'. I can't count the number of times I've seen these tours go past, never imagining that I would one day be on the other side of the onesie.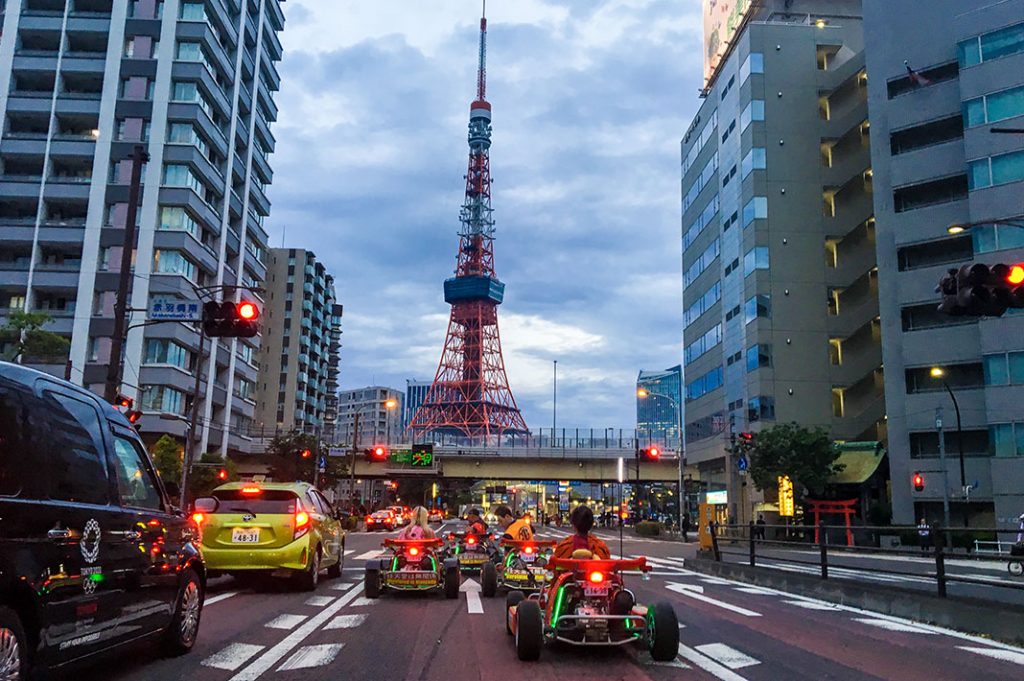 Mario Kart Tours in Tokyo
The tours launched in 2011 and have steadily grown in popularity. So popular in fact that Nintendo sought legal action against 'MariCar' regarding their name and the use of Nintendo costumes in the carts. In my recent visit, there wasn't a Nintendo character in sight, though there were some off-brand Disney, Sanrio and anime costume options.
There are a few companies operating the 'Mario Kart' tours; Street Kart and Tokyo Kart to name a few. You can book directly or through sites like Trip Advisor. Each company offers a slightly different experience. Street Kart seems to have more location and length options, perfect if you're just wanting a taste. They run regularly throughout the day and at night, so flexible for any travel schedule. You can choose what area you'd like to drive in, too. Do you want the lights of Shibuya, Tokyo Tower, or some bays and bridges? They and Tokyo Kart also offer longer 2–3 hour journeys where you see a number of sights. For those not in Tokyo, Osaka, Kyoto, Okinawa and Mt. Fuji offer go-kart experiences, too.
The process
Once you've booked, you can eagerly await your upcoming race—err, drive! You and your fellow drivers should arrive at the location 15 minutes early to take care of paperwork, safety procedures, a nervous bathroom break and most importantly, costume selection. There are other add-ons available, such as the 4K action camera (GoPro) to rent for your drive. This whole process can take around 30 minutes.
We should note: all drivers must have a valid driver's license to ride—sorry kids. It can be a Japanese Driver's License, an international driving permit, Japanese SOFA license or a license translation (certain countries only). Be sure to check the stipulations of your go-kart company ahead of time otherwise you'll be turned away.
The Safety Briefing
For our Roppongi Street Kart experience, we signed our wavers, paid 500 yen insurance and were almost on our way. Honestly, the thought of driving on Tokyo streets, among traffic, in a low cart was a little daunting. Luckily the English subtitled video demonstration covered how to operate the kart, follow the leader and stay safe. It wasn't long before we were lead down to the karts to practice our newly learned skills in a controlled environment before taking to the streets in formation.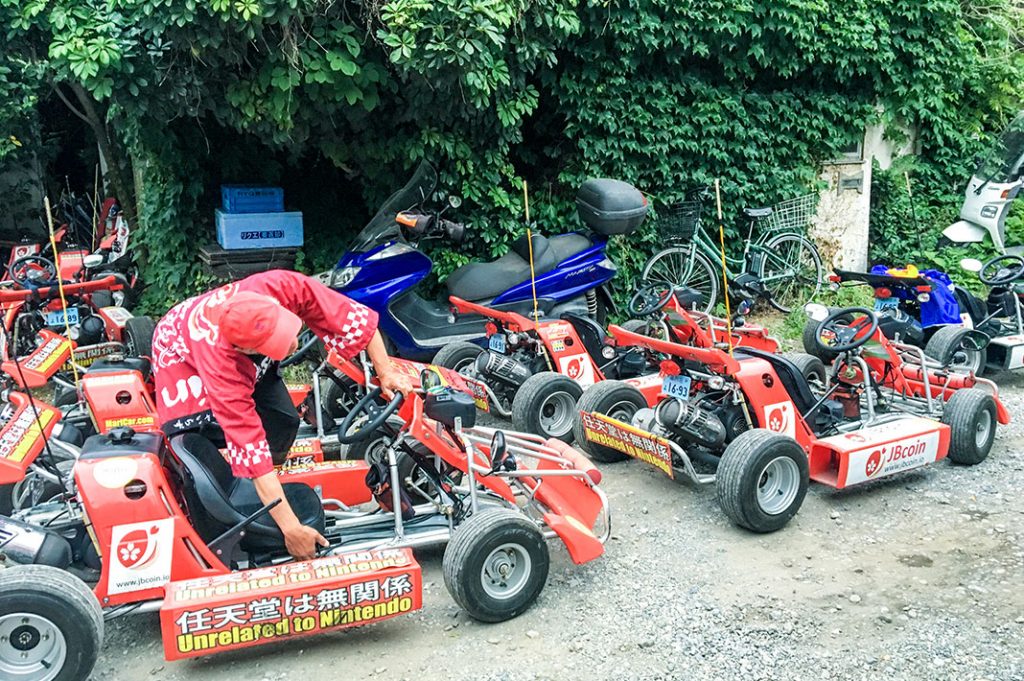 On the Road
The heady petrol fumes, a Tokyo breeze ruffling the polyester hair of your onesie; what a rush! We drove in single file until the leader's fist shot up in the air—our signal to form two lines at traffic lights. People stared, waved and took pictures as we sat idle, waiting for the green. Being at the back of the pack, I had to run a few orange lights to avoid being separated from the group. That being said, none of the dangers seemed to bother me much. I looked up and waved at bemused drivers, simply talked raised my talking voice to counteract the trucks roaring past. A great feature of the carts are the zippable pouches under the steering wheel which means you can bring a phone to take photos.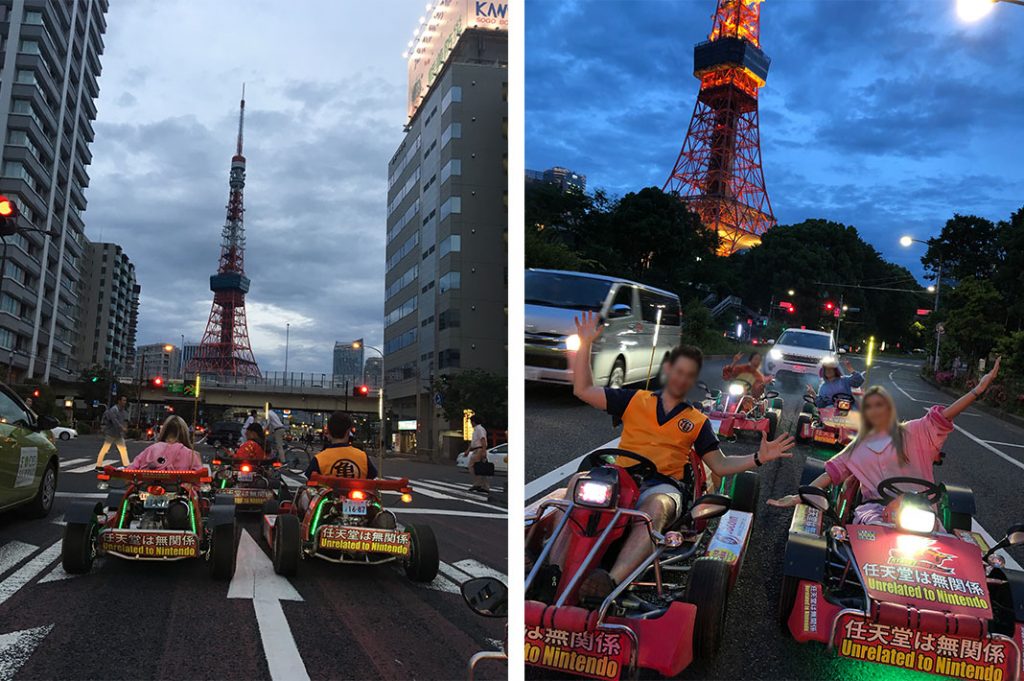 The whole experience was a delightful balance of fear and fun; definitely one of the best Tokyo tours going around. Highly recommended. Just don't shoot any turtles or launch any bananas!
Post by Japan Journeys.