Biting into my classic steak pie, I relished a flavour profile I hadn't realised I'd been missing; butter (real butter) pastry, melt-in-your-mouth steak, rich gravy and a vinegary dollop of tomato sauce that ended up all over my nose and fingers. For Australians and New Zealanders, it's a taste of home; for everyone else, it's just bloody good food. Anyone looking for a fair dinkum meat pie in Tokyo, whether you're living here or passing through, should head down to Punk Doily post haste.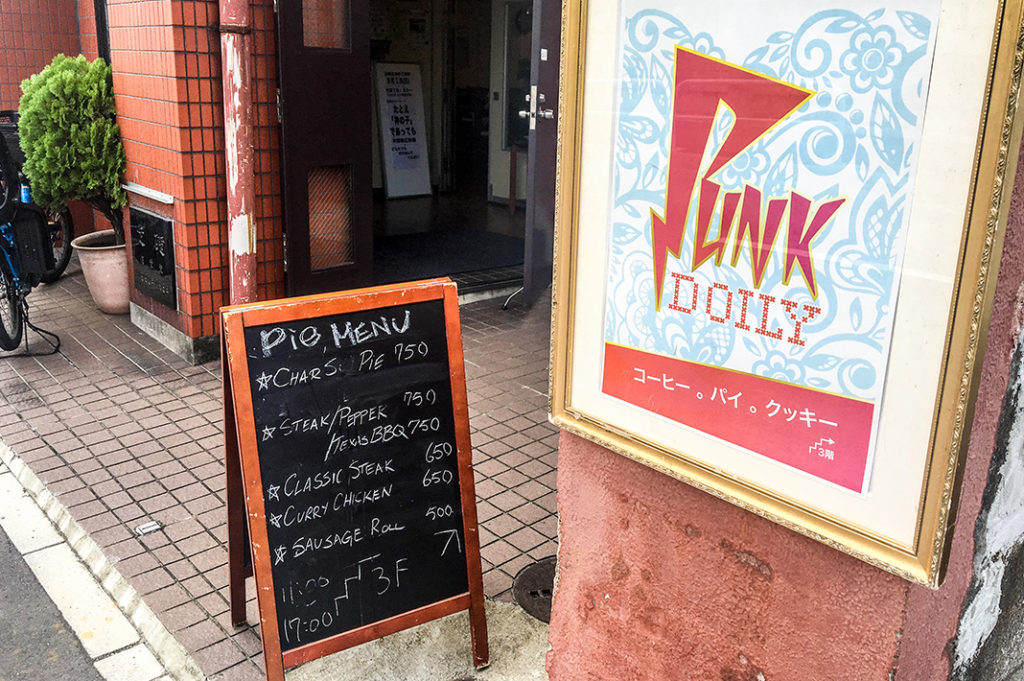 Opened toward the end of 2017, Punk Doily is what I'd call a hidden gem. Located in a quiet, residential pocket, a sandwich board outside a large redbrick church directs you upstairs to level 3 where you'll find the sweet little terrace with a take-out window.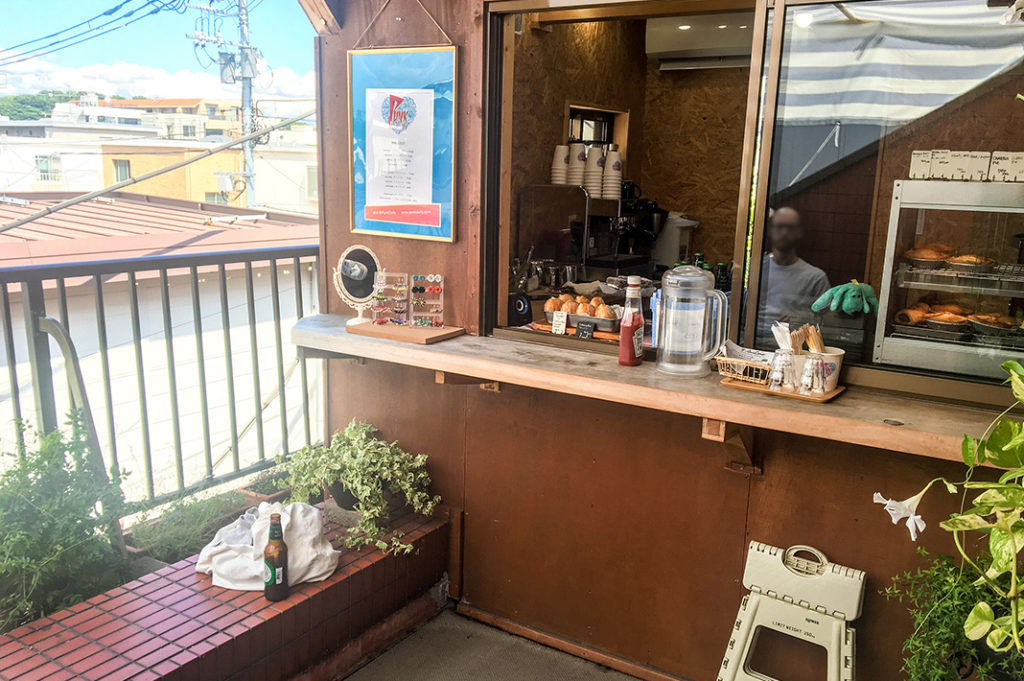 It's cosy, homely and has a nice view of the surrounding rooftops. Is it a little off the beaten track? Maybe for some. Is it worth going? Absolutely.
Hand Made Approach
As we drooled over the contents of the pie warmer, the owner Kif gave us a rundown. First, his flagship sausage rolls, golden brown with a sprinkling of poppy seeds. Beside those, a selection of handmade pies: Classic Steak, Texas BBQ Steak, Pepper Steak, Curry Chicken and a Char Siu Pork. These are just a selection of a rotating cast of mouth watering recipes. Vegos, fear not, he also does a vegetarian Ratatouille Pie and was telling us about his research into vegan pies.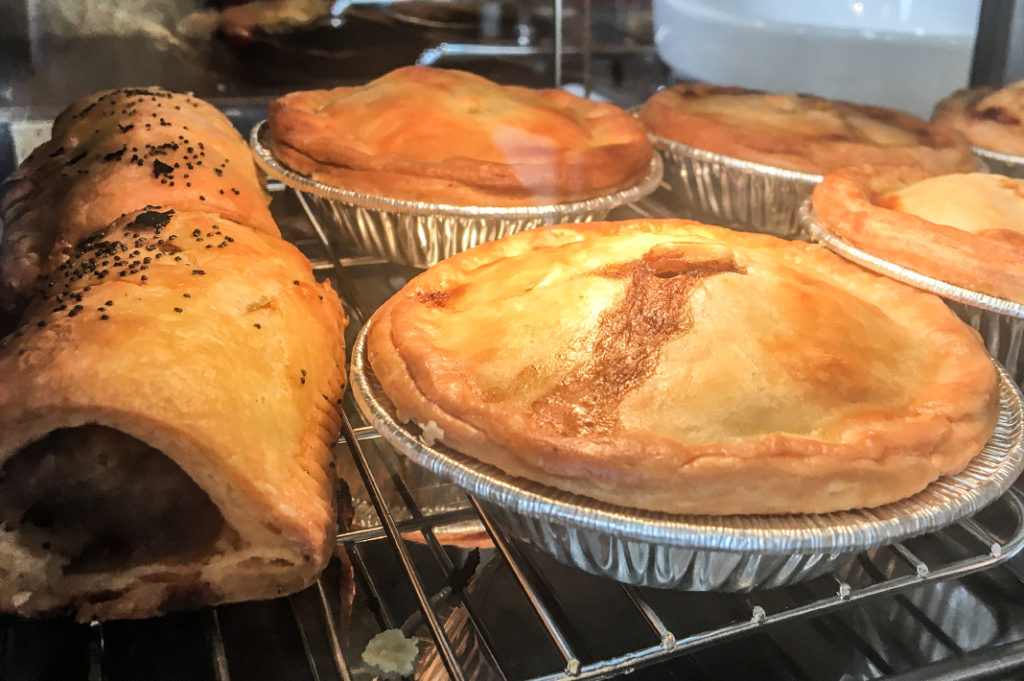 We chatted for a while before ordering and Kif explained his philosophy and methods. He sources the best ingredients possible from both Australia, New Zealand and Japan. Everything is made by hand by him and his wife Noriko, avoiding preservatives/additives at all cost. For example, instead of using liquid smoke in the Texas BBQ pie, he chooses instead to smoke the cut of beef. This may add more time and effort to the finished product but he feels it's worth it. At Punk Doily, you can expect hand-made spice blends and gravies—not to mention the outstanding pastry featuring NZ grass-fed butter (no shortening here!).
Enjoying Meat Pies in Tokyo
After much deliberation, we settled on a Classic Steak and a Pepper Steak. Being an extremely hot and humid day, we couldn't resist ordering a couple of ice-cold Coopers, too.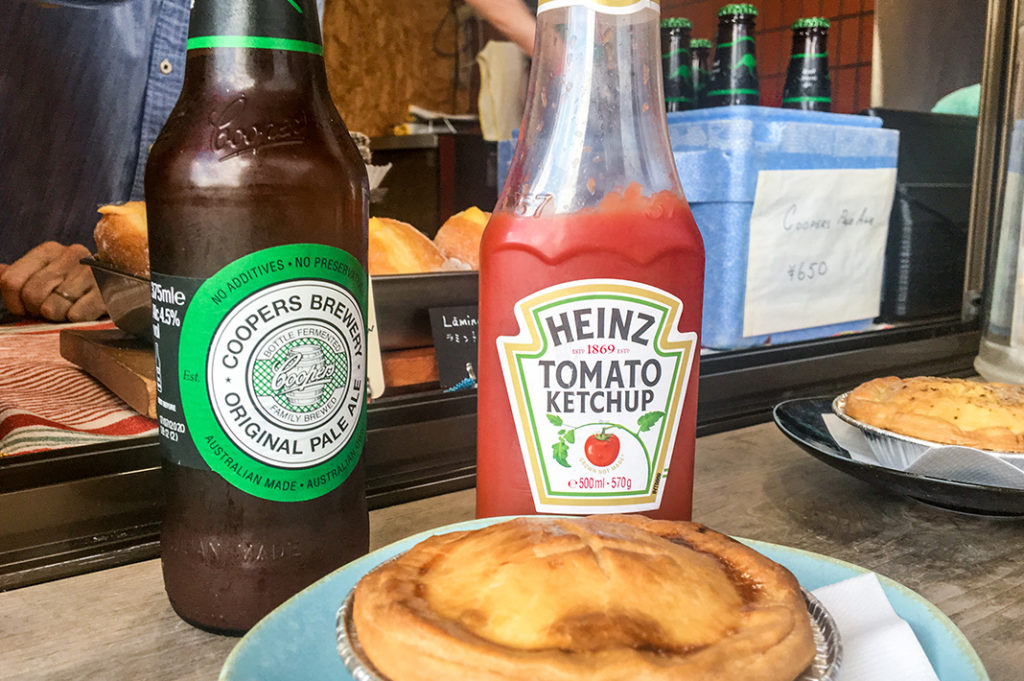 The Classic Steak was everything I could have hoped for and more. The pastry, rich and flaky; inside, the steak was chunky, plentiful and tender, swimming in that rich, delicious gravy. The Pepper Steak & Cheese (a trial recipe featuring NZ port wine cheese) was possibly even nicer with a warm, peppery bite and a nice umami punch from the cheddar. Both winners.
After a while chatting and sipping Coopers on the balcony, it began to feel like a lazy Saturday back home. We weren't quite ready to leave and had a little more room, so decided to split a Char Siu Pork pie.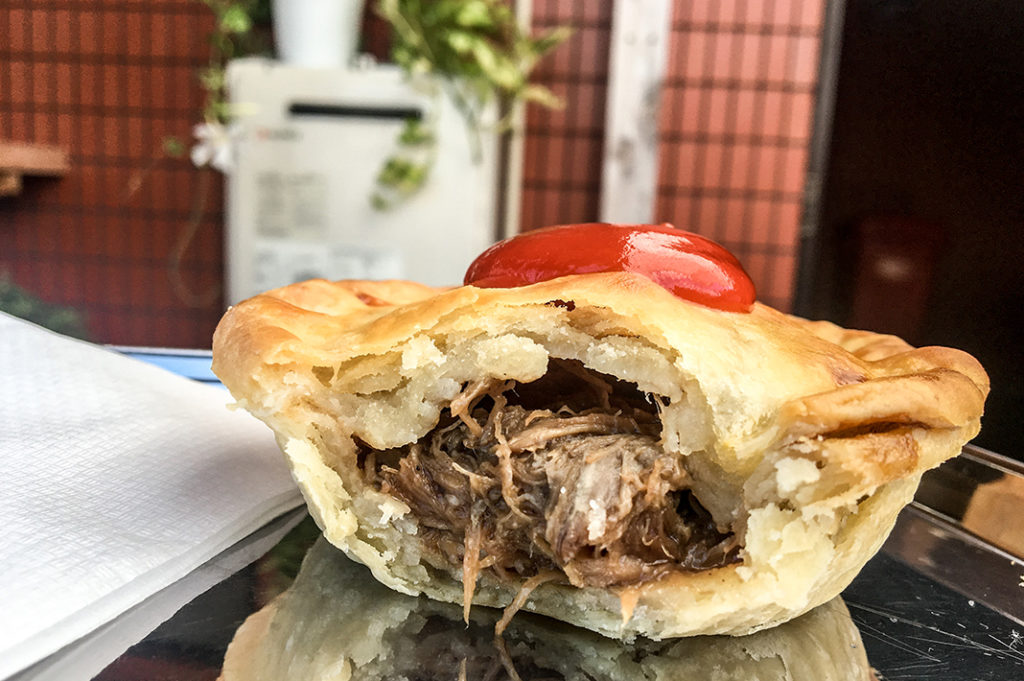 It's no surprise that this one's a crowd favourite. The melt-in-your-mouth pork was both sweet and savoury and the gravy carried a wonderful aroma and flavour courtesy of the house-blend spices.
A little something more…
Punk Doily don't just offer savoury—they also do sweet very well. The counter had a tantalising array of lamingtons and brioche donuts with vanilla diplomat cream filling. And over in the pie warmer? Little apple pies, of course. We bought some lamingtons and donuts to eat later which were also a hit.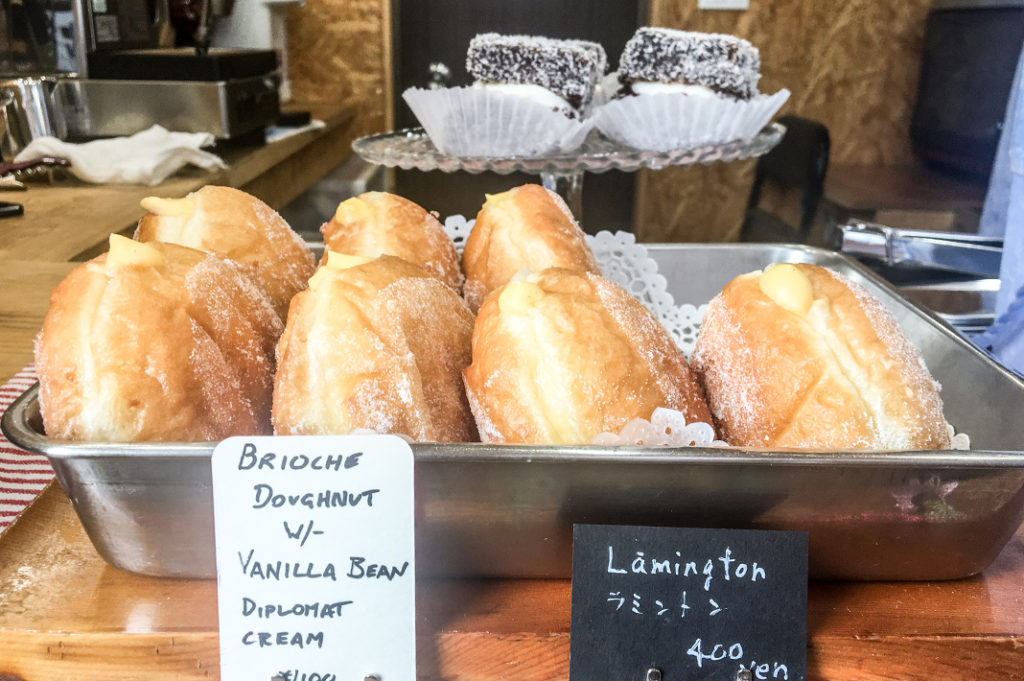 Seasonally, you'll also find Hot Cross Buns and Christmas Mince Pies (with 3-month Brandy soaked filling!). If you're not in the mood for beer, there is also great quality coffee and a selection of non-alcoholic drinks.
Take it away
We should mention that Punk Doily is technically a take-away shop (for now); there's no bathroom for customers and everything is designed for take-away. But, of course, if you can't wait to tuck into your goodies, pull up a stool, have a chat and enjoy. Good news for those who fancy a midweek pie, this weekend-only shop also sells four packs of frozen pies. If you've got access to an oven, you can have it any time of the week, perhaps with a side of mash!
Getting there
Punk Doily is a 5-minute walk from Kohumbutsu Station on the Oimachi line or 15-minutes' walk from Jiyugaoka Station. While you're in the area, check out the nearby Todoroki Valley or the Jiyugaoka or Futakotamagawa Station areas.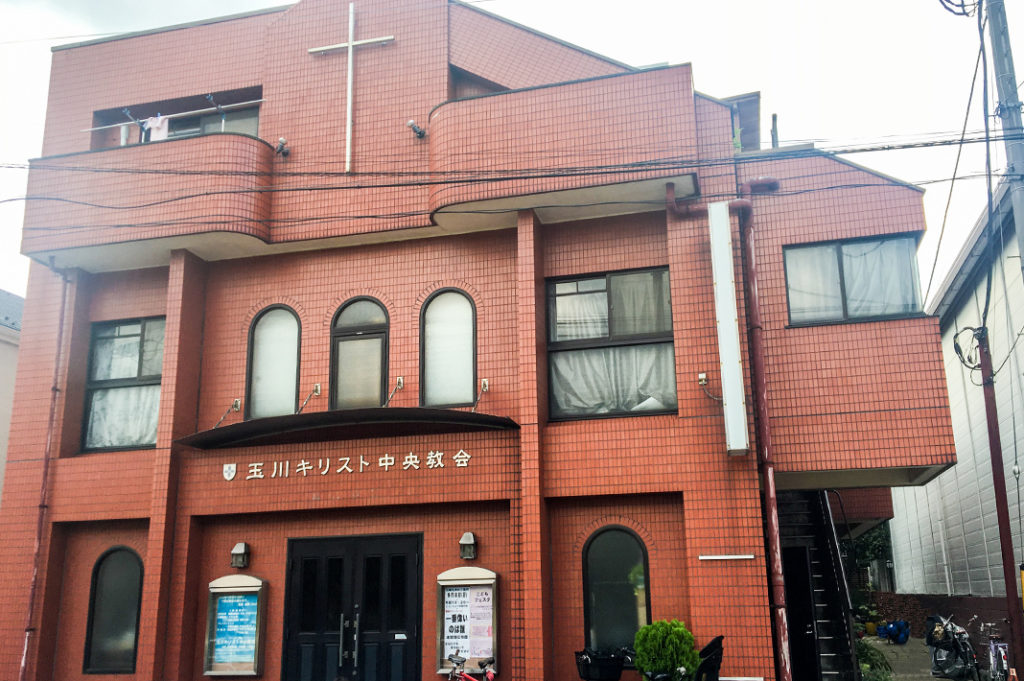 Name: Punk Doily
Location: Level 3, 3-chōme-28-21 Oyamadai, Setagaya, Tokyo (Link)
Open: Saturdays and Sundays 11.00a.m. to 5:00p.m.
Website: https://punk-doily.business.site/
Post by Japan Journeys.